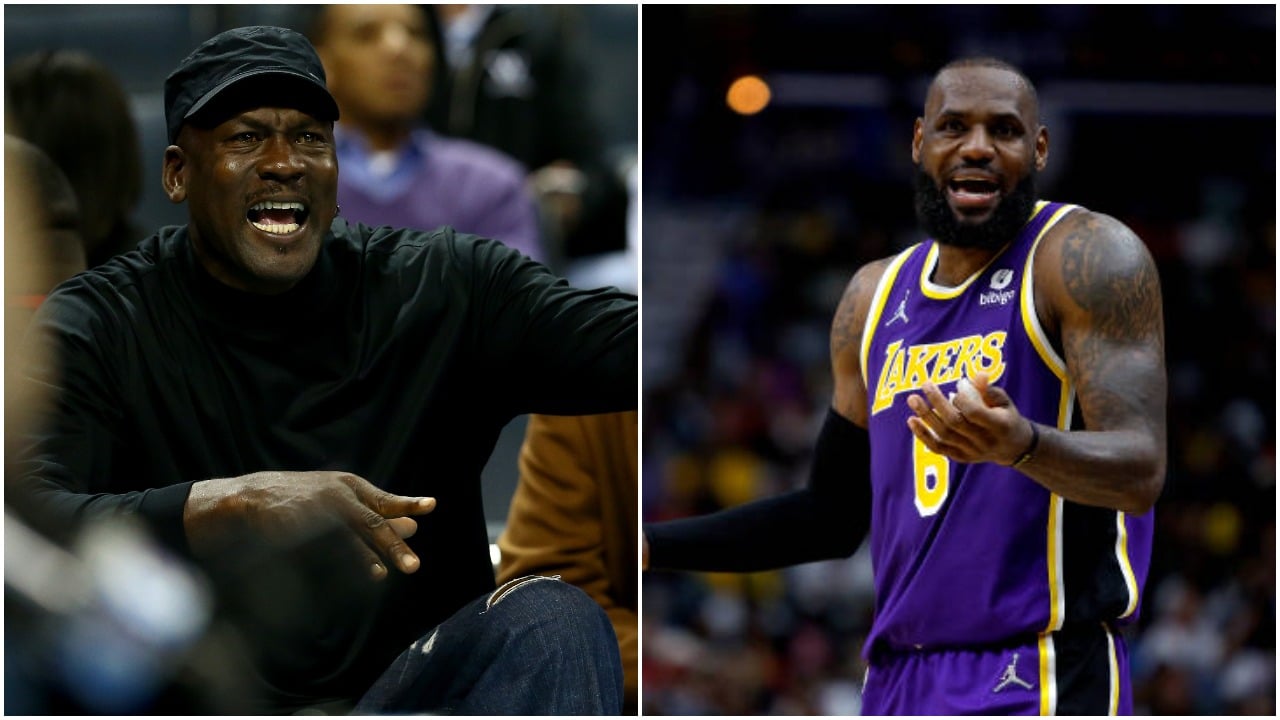 LeBron James Ranks Ahead of Michael Jordan in New 'Best NBA Players' Study, but Neither Made the Top 5
A new "best NBA players of all time" list doesn't include either Michael Jordan or LeBron James in the top five.
Over the last few years, much has been made about who the best player in NBA history is, Michael Jordan or LeBron James. I personally don't typically partake in the best player or GOAT arguments as I think it's impossible to compare players from different eras and those who play different positions — you know, like Michael Jordan and LeBron James.
But these types of discussions involving those two and others seem to entertain the vast majority of people, and they're certainly not going away anytime soon.
A recent new "best NBA players" study actually says LeBron is the better player. But here's the kicker. Neither LeBron nor Jordan is in the top five.
A new "best NBA players" study doesn't have LeBron James or Michael Jordan in the top five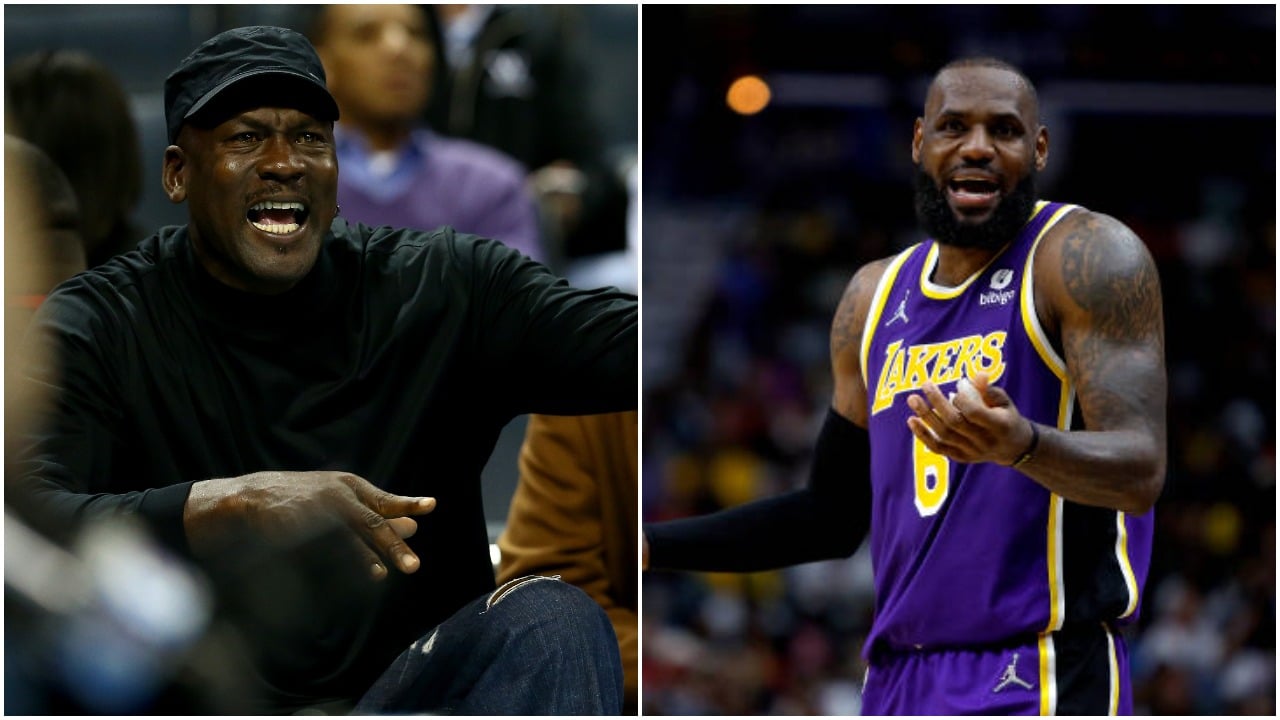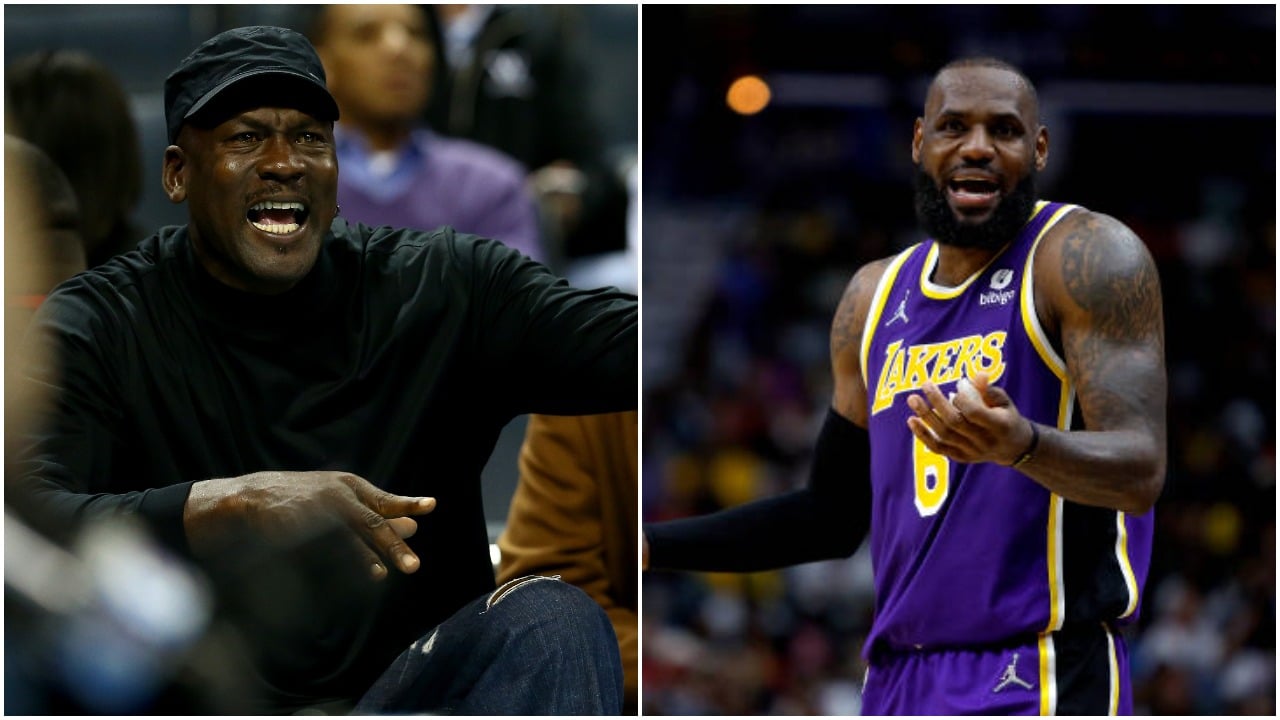 Just recently, the folks over at The Game Day conducted a new study to statistically establish the best NBA player of all time. Using a wide range of metrics, from assists and rebounds to personal fouls and turnovers, they averaged the result of every player's statistics over the number of seasons each played in the NBA.
And their result was, in their words, "a list of the best NBA players in history — proven by data." Let me say that again. Their words. So if you disagree with the order, I'm not the one to yell at. If anything, yell at me for ending that last sentence with a preposition.
So without further ado, the best player in NBA history is…Kevin Durant. At No. 2 is reigning back-to-back NBA MVP winner Nikola Jokic. And at No. 3 is three-time NBA champion Larry Bird. Kawhi Leonard and Karl-Anthony Towns round out the top five. Didn't see some of those coming, did you? Or maybe even any of those?
As mentioned, LeBron came in at No. 6. The next three spots are occupied by Jayson Tatum, Magic Johnson, and Dirk Nowitzki, respectively. And then Michael Jordan closes out the top 10.
So that's certainly an interesting list, wouldn't you say?
I must tell you. For a guy who admitted at the top of this article that he doesn't typically engage in these sorts of conversations outside of reporting on who said what, even I've got a few questions about this list. So no old-school centers who either didn't or couldn't shoot threes aren't allowed. No Kareem, Wilt, Russell, Shaq, or Olajuwon?
And six of the top 10 players are active? But none of them are Stephen Curry?
Yet, again, it's not my list. But I'm sure at least a few of you will yell at me anyway. So at least allow me to give you the links to our social media channels.
Like Sportscasting on Facebook. Follow us on Twitter @sportscasting19 and subscribe to our YouTube channel.