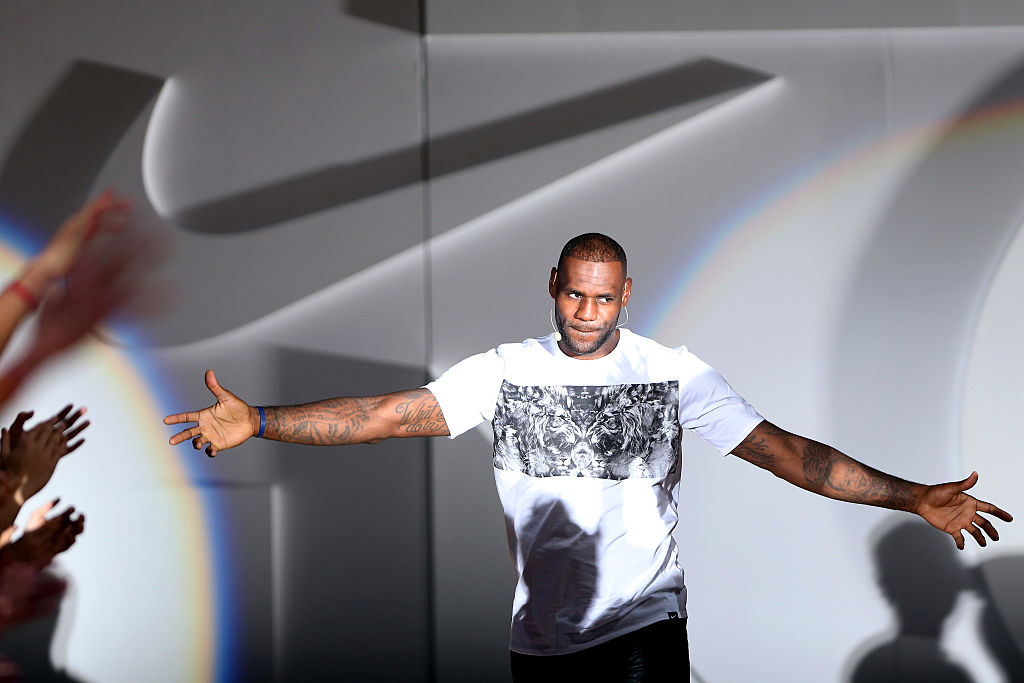 LeBron James Spent His First Nike Check the Only Way a Teenager Would
Since coming into the league, LeBron James has pretty much been the face of the NBA every year or almost every year. He has also been the face of Nike since then. While James has earned boatloads of money from Nike, it is how he spent his first-ever check from the giant company that is …
Since coming into the league, LeBron James has pretty much been the face of the NBA every year or almost every year. He has also been the face of Nike since then. While James has earned boatloads of money from Nike, it is how he spent his first-ever check from the giant company that is pretty interesting.
LeBron James has been at the top since he was a teenager
In the 2003 NBA draft, the Cleveland Cavaliers drafted LeBron James as an 18-year-old. Age did not matter, though, as he came into the league and averaged 20.9 points per game, 5.9 assists, and 5.5 rebounds as a rookie.
As you probably know, whether it has been for the Cleveland Cavaliers, Miami Heat, or Los Angeles Lakers, James has been dominating in the league ever since. Here is a list of all of his career accomplishments.
16-time NBA All-Star
Three-time NBA champion
Three-time NBA Finals MVP
Four-time NBA MVP
15-time All-NBA
Six-time All-Defensive team 
2007-08 NBA scoring champ
9,298 career assists (eighth all-time)
34,087 career points (third all-time)
27.1 career points-per-game-average (fourth all-time) 
The numbers speak for themselves, LeBron James is one of the greatest basketball players to ever live. He has been dominating on the court for almost two decades. This has resulted in him having a pretty good relationship with Nike. 
Signing a lifetime deal with Nike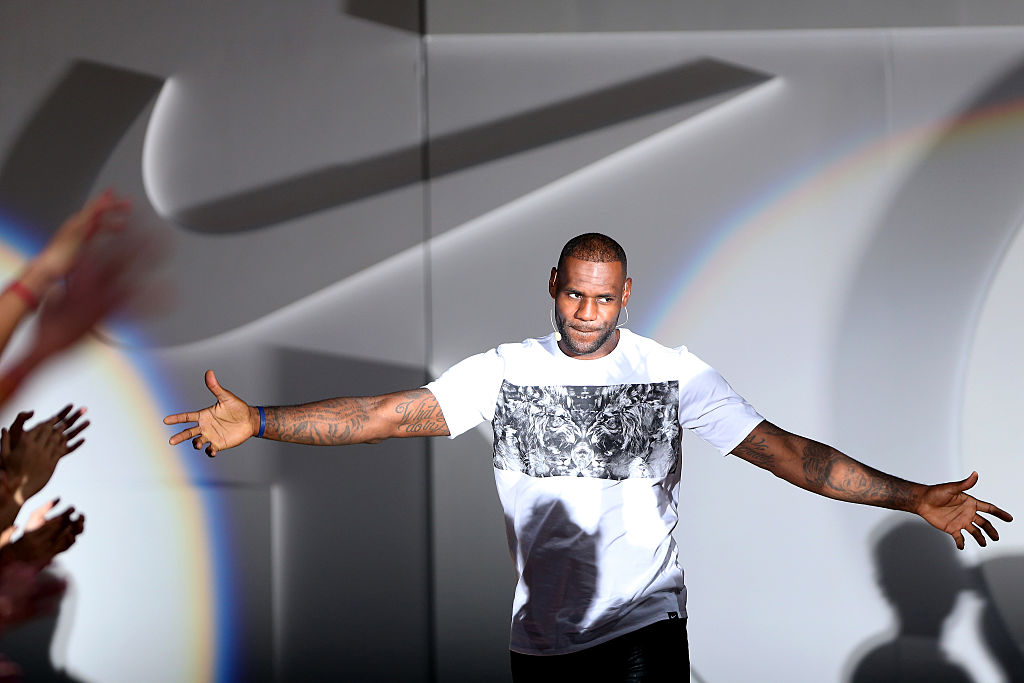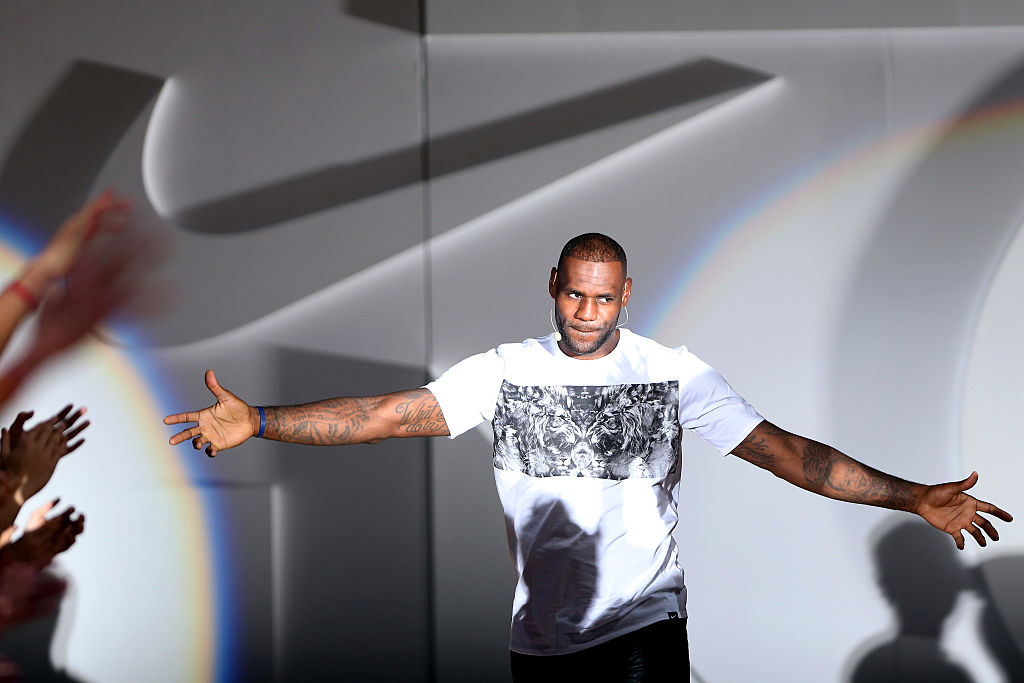 Before even being drafted in 2003, LeBron James signed a seven-year, $90 million contract with Nike, according to Forbes. Then in 2010, James resigned with Nike and reportedly earned as much as $30 million annually, according to Forbes.
However, in 2015, LeBron James signed a lifetime deal with Nike, according to CNBC. The company did not give any details about the agreement but CNBC reported that it was reportedly the biggest in Nike history. The company said that its relationship with James, "provides significant value to our business, brand, and shareholders," according to CNBC.
"We have already built a strong LeBron business over the past 12 years, and we see the potential for this to continue to grow throughout his playing career and beyond," Nike said, according to CNBC.

Nike
James has earned Nike a lot of money over the years and he, in return, has earned a lot of money from them. He probably spends his money much differently now as a 35-year-old compared to when he was an 18-year-old, but it is still interesting to look at how he spent his first Nike check back in 2003. 
James used money from his first Nike check to celebrate with friends
In December, ESPN published an article with stories about LeBron James to celebrate his birthday. ESPN's Marc Spears spoke to Chris Dennis, James' former PR manager, for it, and Dennis detailed how James spent his first check from Nike as an 18-year-old.
"After I hand-delivered it to him, LeBron took that multimillion-dollar Nike check, deposited it, and came out with maybe $2,000 in cash," Dennis said, according to ESPN. "He never spent or indulged in a frivolous manner when the money came. He did take his closest friend to an amusement park."

Chris Dennis
So, just like any teenager would, LeBron James used money from his first Nike check to take his friends to an amusement park. Dennis went on to say that the "following day, Nike dropped so much product on him and his close friends it was like Christmas in West Akron."
LeBron James has been all about playing well on the court and making money off the court since entering the league. Everyone needs to celebrate every once in a while, though. James would probably celebrate differently now, but in 2003 he celebrated getting paid by Nike the same way any teenager in America would. Since he lived in Ohio at the time, my guess is that they went to Cedar Point.