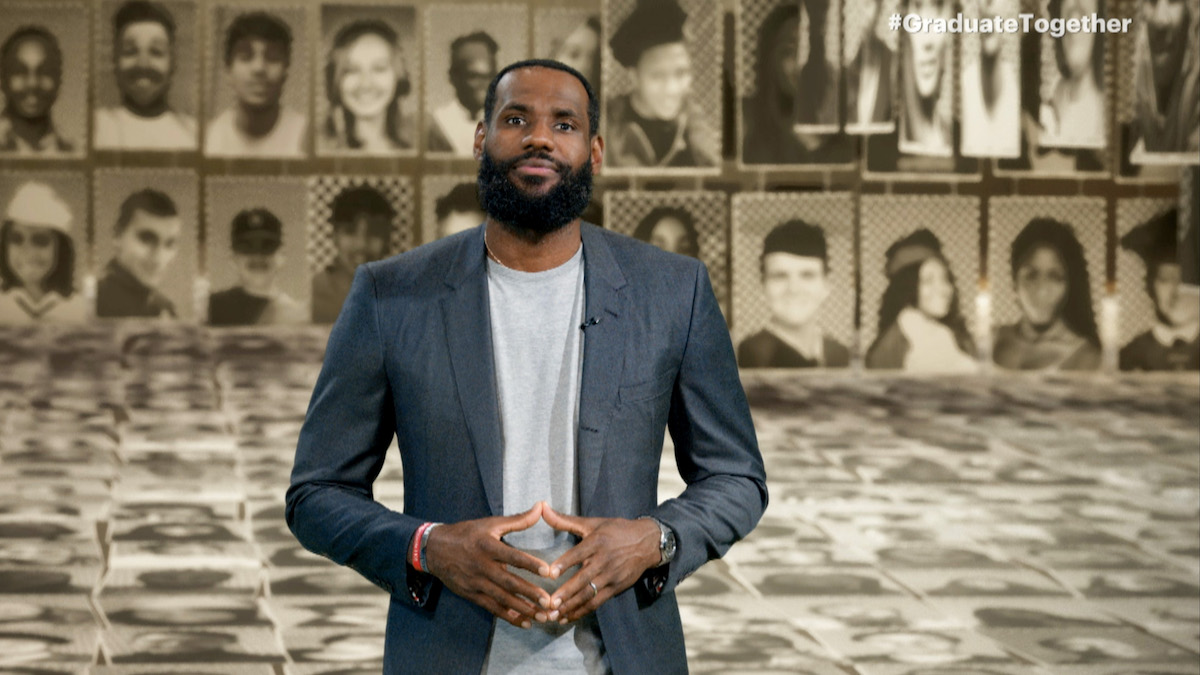 LeBron James Takes Aim at Kentucky Voter Suppression; Adds Patrick Mahomes to Voting Rights Team
LeBron James and his More Than a Vote organization spotlights important voting issues for the black community. Their current target is voter suppression in Kentucky.
With the movement for eradicating racial injustice growing momentum around the country, NBA superstar LeBron James and other prominent black athletes and entertainers recently formed a new voting rights group called More Than a Vote. The group is designed to protect the African-American community's voting rights while also encouraging the community to exercise its right to vote.
As the group's name suggests, it's more than your standard get-out-the-vote effort. One of the organization's areas of focus is battling voter suppression around the nation. This week LeBron James has the state of Kentucky in his crosshairs.
LeBron James outspoken since death of George Floyd
Since the death of George Floyd, many athletes have used their platforms to discuss the racial injustices faced by the black community, including police brutality. One of the loudest voices has come from one of the biggest names in sports in Los Angeles Lakers superstar LeBron James. 
The day after Floyd's death, James shared a graphic on his Instagram that featured two images. On the left, a Minneapolis police officer kneeled on the neck of George Floyd. On the right, Colin Kaepernick kneeling during the national anthem. The caption above it read, "This…" on the image with Floyd and "…Is Why" above Kaepernick's image. 
On June 10, LeBron James posted a photo of himself on Instagram wearing a shirt that read, "EQUALITY" spelled backward; in essence, saying looking at James is looking at yourself in a mirror. Do unto others… James wrote, "What More You Want From US?!?!?! #Equality."
LeBron James forms More Than a Vote
The same day LeBron James posted about equality on Instagram, he also announced that along with his childhood friend and business partner Maverick Carter, they were launching More Than a Vote. This new organization is designed to engage with the black community on voter-related topics including voter suppression and voter turnout.
"Yes, we want you to go out and vote, but we're also going to give you the tutorial," Mr. James told the New York Times. "We're going to give you the background of how to vote and what they're trying to do, the other side, to stop you from voting."
Other founding members of the organization included current and former basketball players Trae Young, Skylar Diggins-Smith, and Jalen Rose. On June 17, James posted an update on the organization's progress by welcoming on a new list of athletes to the cause including the No. 3 overall pick in the 2020 NFL draft Jeff Okudah, ESPN's Maria Taylor, tennis player Sloane Stephens, and U.S. men's soccer star Jozy Altidore. 
"Thank you for giving this your passion, leadership, and massive show of support. We're just getting started!! As mama always told me, "Don't talk about it, be about it."
More Than a Vote focuses on Kentucky voter suppression
As LeBron James's mother taught him to be about it, he's actively using his social media platform to shine a spotlight on certain areas that might be considered problematic or pose challenges to the black community. One of the most common problems encountered is voter suppression.
On June 9, James responded on Twitter to a reporter's tweet how some election lines in Georgia took hours in predominantly-black neighborhoods, and considerably less time in white neighborhoods. 
"Everyone talking about 'how do we fix this?' They say 'go out and vote?' What about asking if how we vote is also structurally racist?" 
LeBron James once again took to Twitter this weekend to shine a spotlight on Kentucky, where it is reported that the state of Kentucky is cutting the number of polling locations for Tuesday's primary from 3,700 to 200. This decision adversely affects a large number of the black population.
"Said it last week about GA. This is SYSTEMIC RACISM and OPPRESSION. So angry man." 
Late Monday, James made a big announcement. More Than a Vote is adding more firepower to its arsenal with the support of Super Bowl Champion and MVP quarterback of the Kansas City Chiefs Patrick Mahomes.