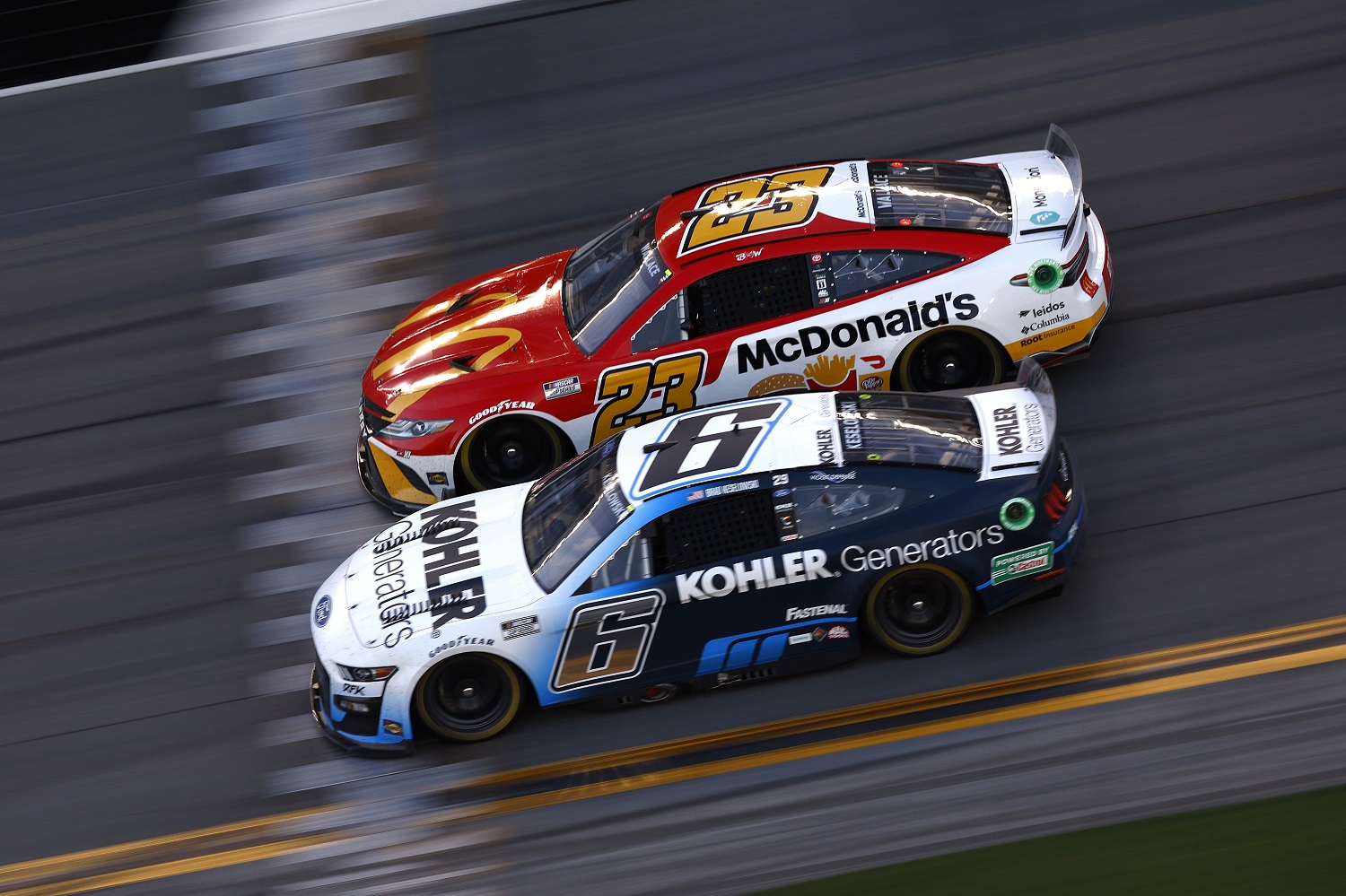 Legalized Betting Apps Should Be NASCAR's Path to Growing Fan Interest
NASCAR has plenty of room to grow when it comes to attracting fans by means of gambling.
Attendance at live events used to be the barometer of a sport's popularity in a time when baseball, boxing, and thoroughbred racing ruled. More recently, television ratings have become the gauge, and the NFL has dominated.
Now, however, it might be worth looking at it from a different perspective, one in which NASCAR does not fare well at the moment but has lots of room to grow.
For the first time, it's as easy to wage $20 on Kyle Larson at 9-to-2 odds as it used to be to pick the Dallas Cowboys to cover the spread at home. The amount of money wagered by fans may be the new way to measure popularity.
A new car and a new opportunity for NASCAR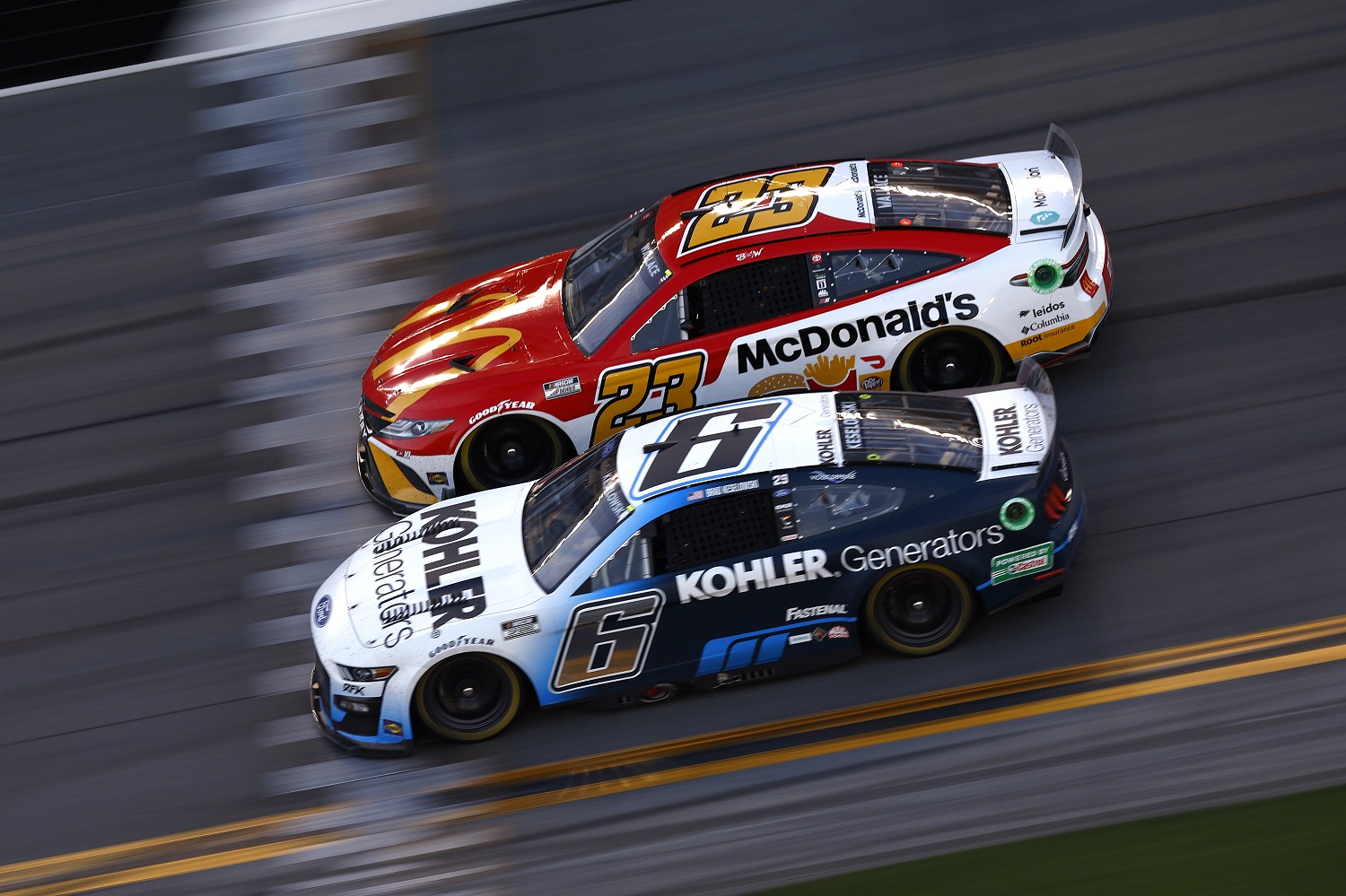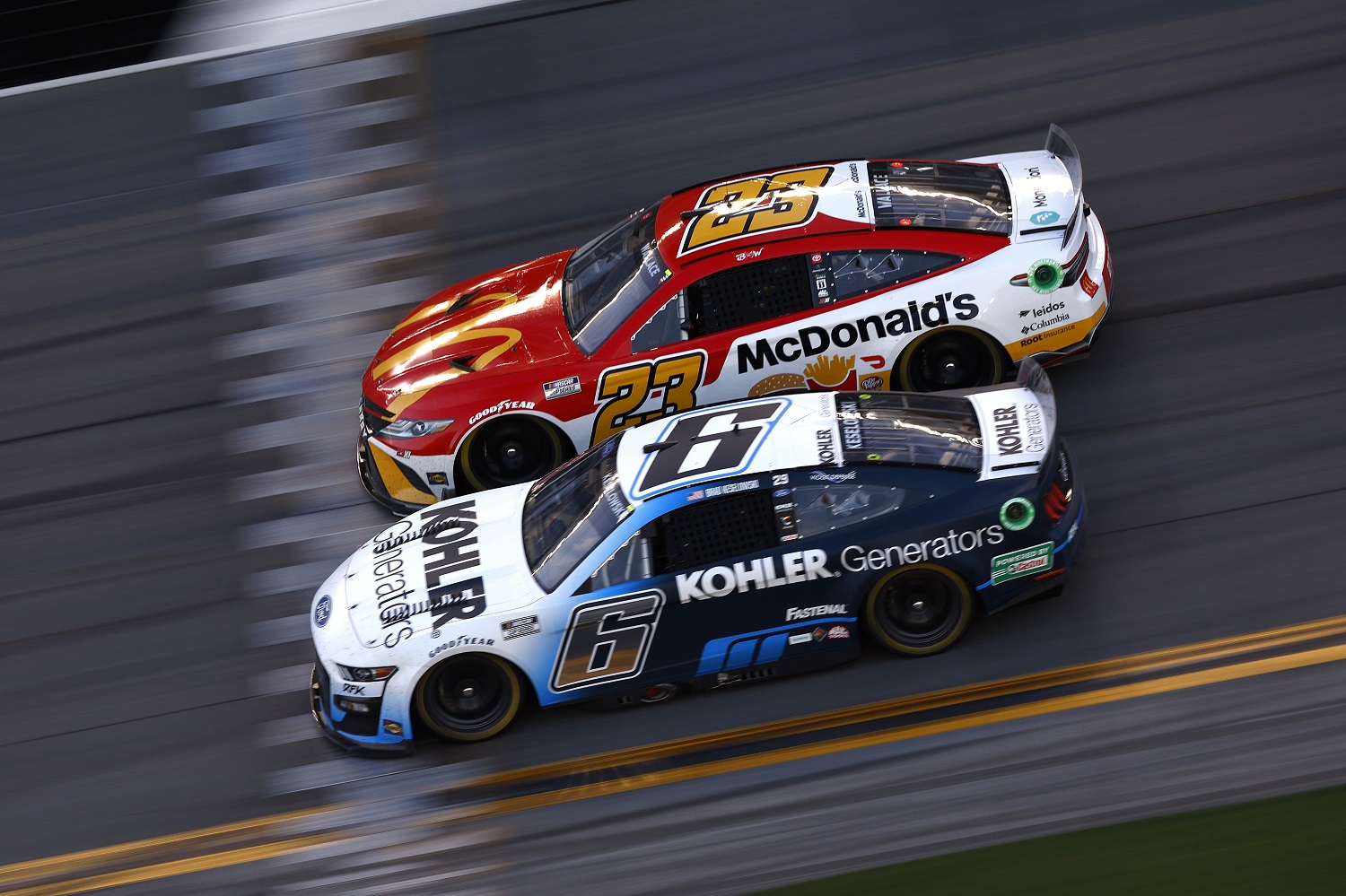 Alex Bowman was an 18-to-1 bet to win the Pennzoil 400 a week ago in the NASCAR Cup Series. Being that the race was in Las Vegas, finding a legal sportsbook to take action on the race was no problem.
But it's now equally easy for bettors in many cities and states, whether they're professional gamblers or just fans, to put money down on a driver. The proliferation of casinos set the stage for sportsbooks to open, and now betting through mobile apps is a reality in numerous states.
With it has come an expanded menu of offerings after decades of neighborhood bookies taking action only on the "big four" sports and horse racing.
"When sports betting legalized, people were already betting on NFL, NBA, MLB, NHL, whether it was through their local bookie, offshore, any sort of illegal ways that they were betting," NASCAR sports betting managing director Joe Solosky told Fox Sports. "People weren't really betting on NASCAR because those offshore books or the bookies weren't offering odds on them.
"So, with NASCAR, we were a little bit behind the curve in the sense that bookmakers weren't that crazy about working with us because the handle number was so low."
According to the Fox Sports story, NASCAR accounted for a minuscule 0.1% of the betting handle in 2020, but the figure increased to 0.25% last year. While that remains tiny, there's potential for explosive growth; more betting opportunities will create interest in the sport, and interest in the sport will lead to more betting.
NASCAR is ratcheting up its presence in legal wagering
Pro sports leagues that have embraced wagering on their contests mostly follow the same game plan, and it's one that NASCAR sports betting managing director Joe Solosky says his sport has taken four years to roll out. It requires alliances with multiple partners.
First, NASCAR enlisted Sportradar for help on two fronts: distributing live timing and scoring data to media partners like The Associated Press so that the public has access and assuring integrity. Sportradar eyes betting patterns, looking for suspicious wagering that might suggest someone acting on inside information. It also helps leagues run education programs for athletes and employees.
Next, NASCAR aligned with BetMGM, WynnBet, and other sportsbooks in cross-marketing. NASCAR pushes fans to sign up for mobile betting, where permissible, and the sportsbooks highlight the latest developments in racing. Genius Sports formats and distributes NASCAR's live timing and scoring so that sportsbooks can determine if bets are winners or losers.
Finally, NASCAR struck deals with gambling-oriented content suppliers like The Action Network, which offers bettors analysis of straight and proposition bets, like whether Aric Almirola or Brad Keselowski will record the better finish in a race.
Sports wagering is a fast-moving industry
Innovations in technology come along constantly. Stadium wi-fi scarcely existed 15 years ago, but thousands of fans now stream live video simultaneously at the same venue. Now, ATMs are getting electronic company; Fox Sports reports NASCAR made a deal with BettorView to install touch screens at NASCAR-owned tracks, allowing on-site betting for those without mobile access.
NASCAR could probably make a major deal a month based on the pitches that come in.
"We're getting bombarded with requests from suppliers and vendors to work with us," sports betting managing director Joe Solosky said. "And we only have the bandwidth for only so many things. So, we want to make sure that we think about the best ideas and what fits into our strategy."
Meanwhile, state governments are increasing the pool of potential bettors. According to The Action Network, more than half the states now allow in-person or mobile betting.
How to get help: In the U.S., contact the National Council on Problem Gambling helpline at 1-800-522-4700.