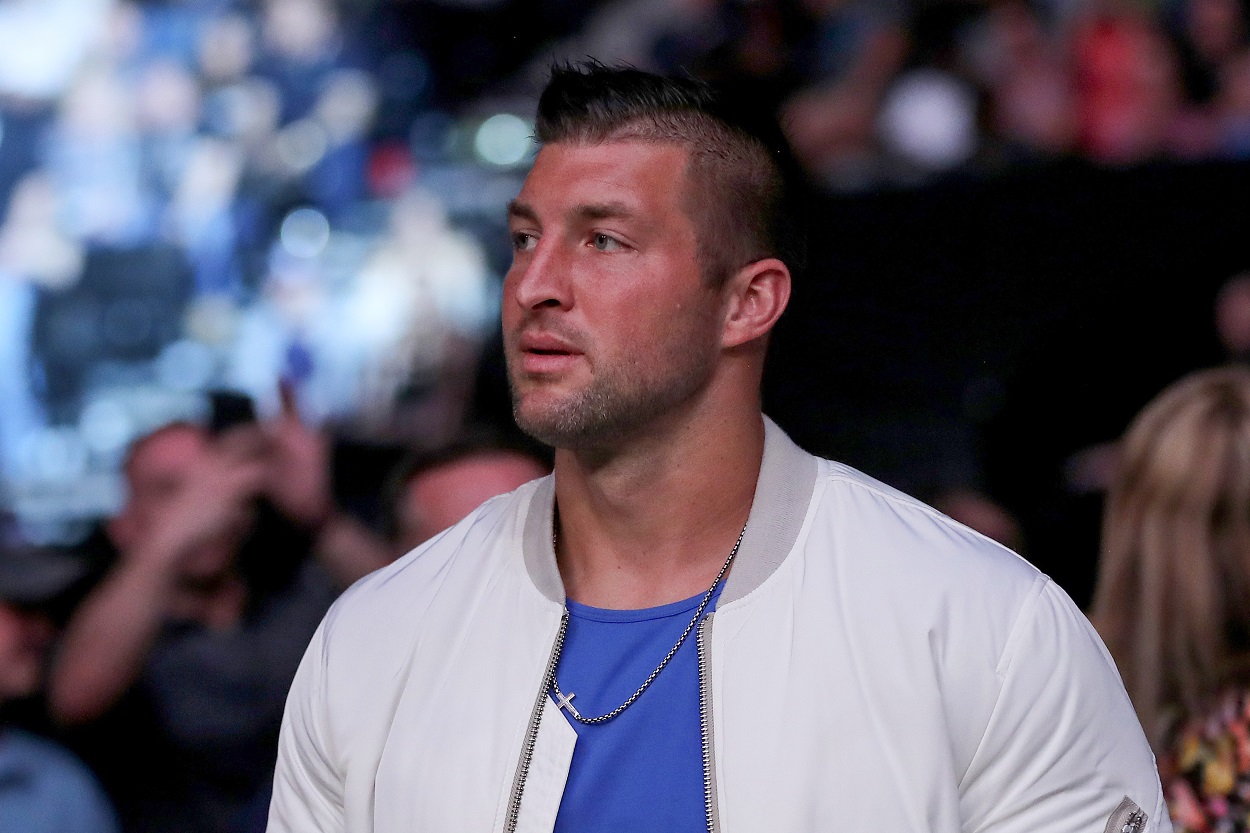 The Legend of Tim Tebow Truly Began When He Played an Entire Half of Football With a Broken Leg
Tim Tebow first made a name for himself by playing an entire half of football in high school with a broken right fibula.
The Jacksonville Jaguars apparently aren't ready to let the football legend of Tim Tebow die just yet as Urban Meyer is reportedly prepared to offer his former Heisman Trophy and national championship-winning quarterback a chance to make his new team as a tight end.
Tebow famously refused to switch positions during his first run in the NFL. But after attempting a professional baseball career with the New York Mets, an attempt that just recently came to an end, the 33-year-old is finally ready to make the change that many believe could have prolonged his football career in the first place.
Whether Tebow actually makes the Jags roster remains to be seen. But we figured this might be a nice time to take a quick look back on his football career, which truly took off with a legendary performance back in high school.
The legend of Tim Tebow began in high school when he played an entire half with a broken fibula
Despite being homeschooled, Tebow was allowed to play high school football in the state of Florida as state law allows homeschooled students to participate in athletics for schools in the district in which they live. He began his prep career at Trinity Christian Academy in Jacksonville but transferred to Allen D. Nease High School in Ponte Vedra when his family moved to St. Johns County ahead of his sophomore year in 2003.
At 6-foot-3 and 235 pounds, Tebow was seen as a quarterback in a fullback's body and became known for both his passing and running abilities. And on one special Friday night as a sophomore, he became known for his toughness, as well.
Late in the first half of a Panthers matchup against Pedro Menendez High School, Tebow took an awkward sack and injured his right leg, although nobody knew how severe the injury actually was at the time. Down 17-0, Tebow limped to the sidelines where he was told to "toughen up" by his head coach. But it's not as if Tebow wanted to come out anyway, and he pressed on, playing the rest of the game with what turned out to be a broken fibula and even rushing for a 29-yard touchdown that tied the score, which you can see in the video above.
Tebow missed the rest of the season but went on to set the state record for passing yards as a junior and then led Nease to a state title as a senior.
He won the Heisman and two national titles at Florida
Tebow then took his talents to the University of Florida and became one of the great college quarterbacks in history under Urban Meyer. He played sparingly as a freshman in 2006 but still threw for 358 yards and five touchdowns and added 469 yards and eight touchdowns on the ground while helping the Gators to a national title.
In 2007, he became the first sophomore to win the Heisman Trophy, accounting for 3,286 yards and 32 touchdowns in the air and 895 yards and 23 scores on the ground while leading the team to a second straight title. Over his final two seasons in Gainesville, Tebow threw for a combined 5,641 yards and 51 touchdowns and rushed for 1,583 yards and 26 touchdowns.
Tebow made 18 career starts in the NFL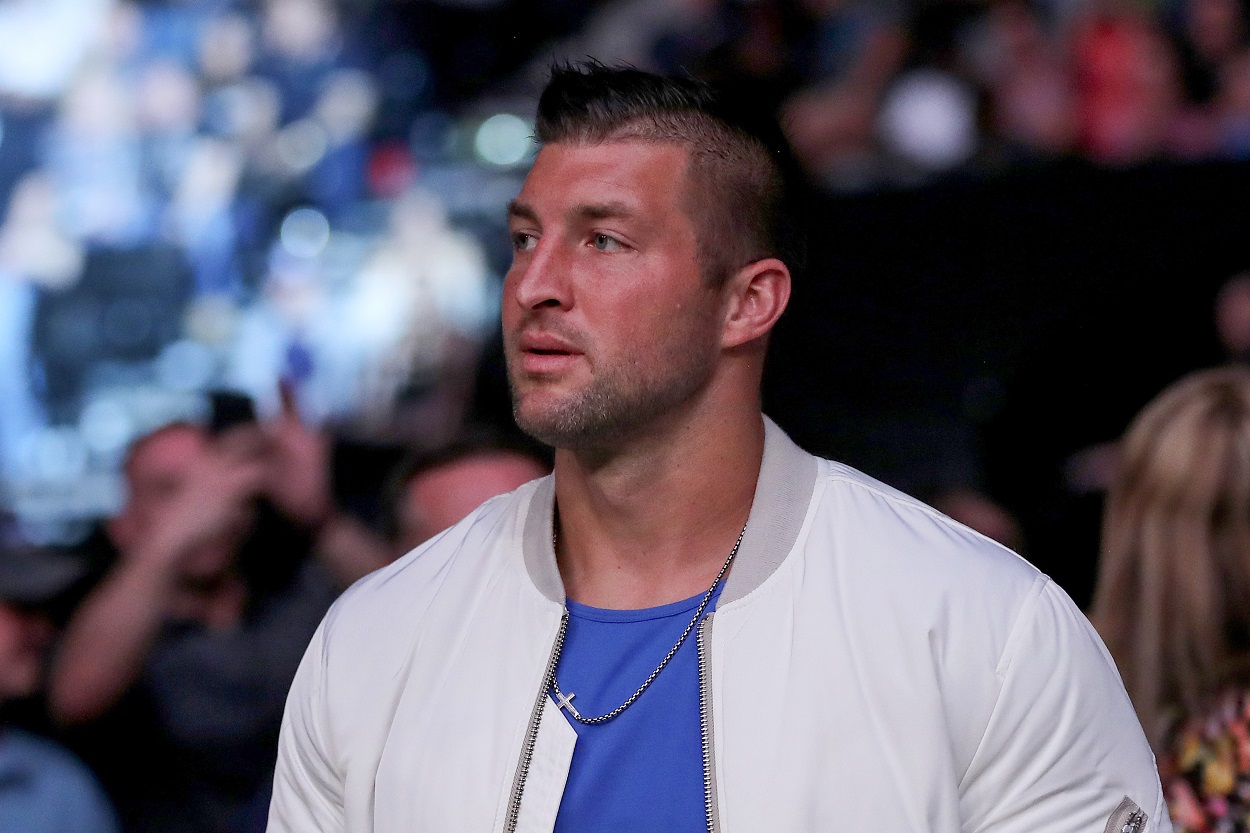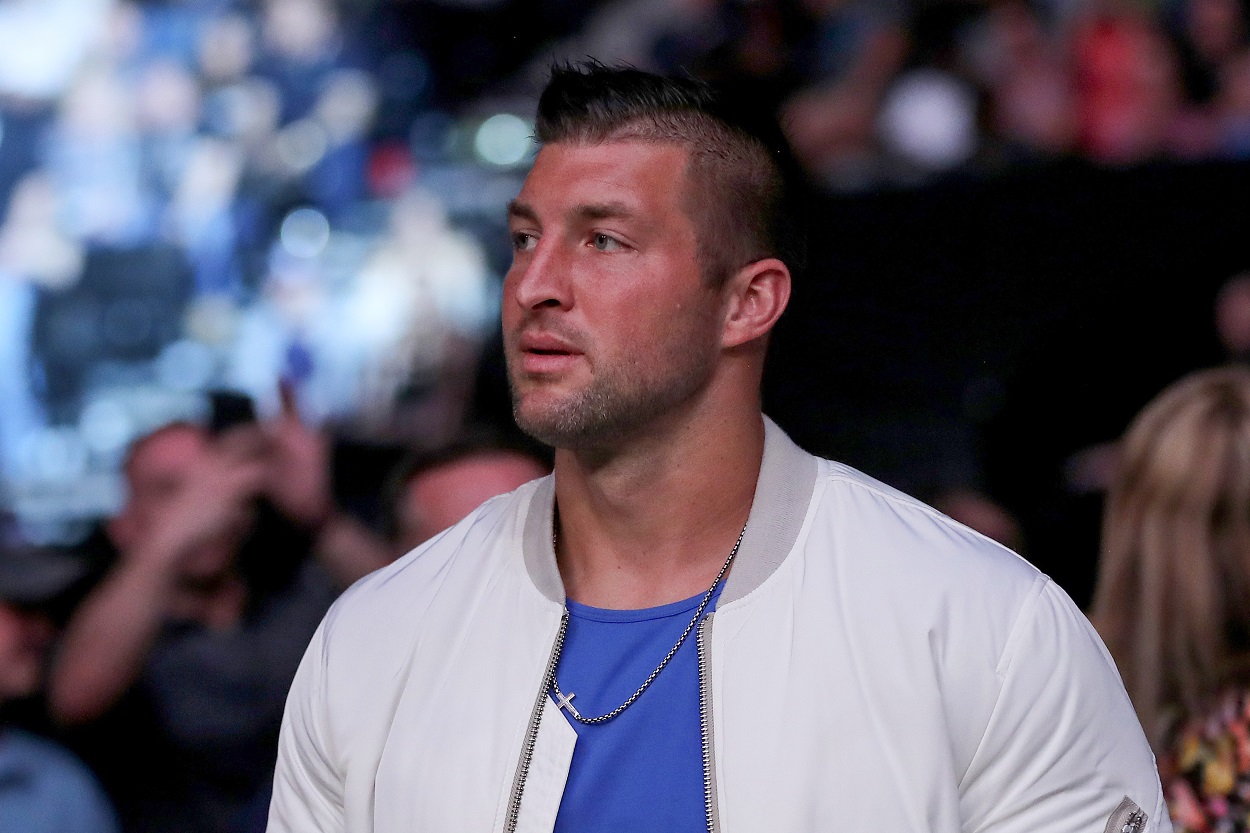 Though most experts didn't see him as a high-level NFL quarterback prospect, the Denver Broncos took Tebow in the first round of the 2010 draft with the 25th overall pick. He spent his rookie season as a backup but made three starts late in the season and became the full-time starter a few games into the 2011 season after Kyle Orton struggled.
Tebow started 11 regular-season games for the Broncos that year, helping them to the postseason, and then won his first-ever postseason start, throwing for 316 yards and two touchdowns against the Pittsburgh Steelers, including an 80-yard touchdown pass to Demaryius Thomas on the first play of overtime to win the game. Denver lost in the next round to Tom Brady and the New England Patriots as Tebow completed just nine of 26 passes for 136 yards.
Following the season, John Elway said Tebow would be the Broncos' starter when the 2012 season began. But that changed quickly when Denver brought in Peyton Manning, at which point Tebow was traded to the New York Jets, for whom he started just two games before he was released. Over the next couple of years, he spent time with the Patriots and Philadelphia Eagles but only played the preseason and never made either 53-man roster.
Will that same scenario play out with the Jaguars or will the legend of Tim Tebow continue? We'll just have to wait and see.
Stats courtesy of Sports Reference