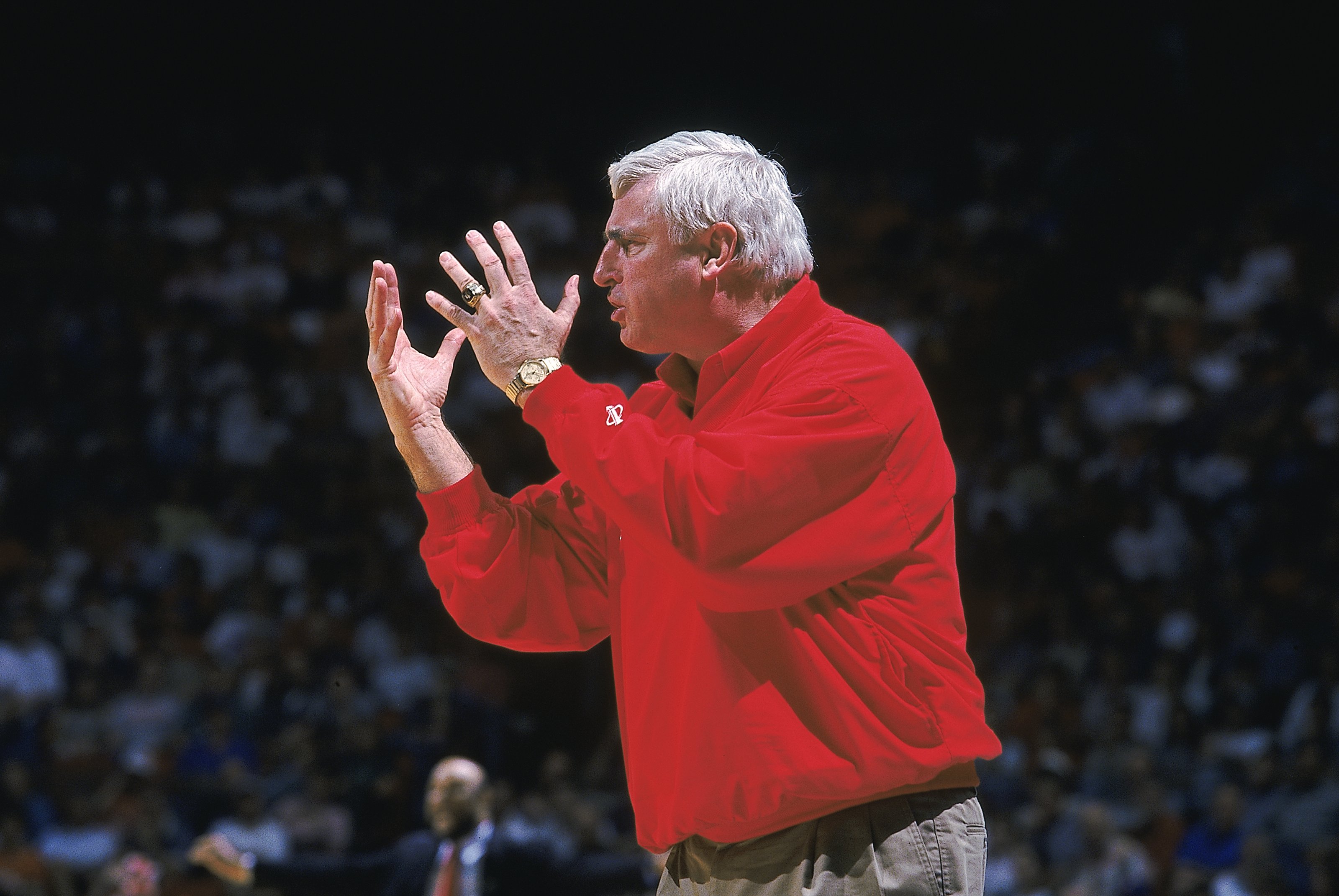 Legendary Coach Bob Knight Involved in Multiple Gunshot Incidents
Bob Knight was synonymous with winning college basketball and controversy on the court. Off the court, he made headlines for multiple gunshot incidents.
Bob Knight is synonymous with Indiana Hoosiers basketball and national titles. He won three of them. Unfortunately, that's not all he is known for. In his 40-plus years of coaching, Knight made more than his share of headlines for the wrong reasons. More often than not, Knight's temperament landed him in hot water.
Knight, however, also made national news in 1999 for a hunting accident where he shot his friend. Strangely, this wasn't the only time something like this happened. Here's a look back at Bob Knight and his multiple shooting mishaps.
Bob Knight's successful career as a coach
Bob Knight made his mark on the Indiana basketball program soon after his arrival. In Knight's second year (1972-73) with the Hoosiers, he led the team to a Big 10 title and a Final Four berth where they lost to UCLA and legendary coach John Wooden. 
During the next three seasons, Knight's Hoosiers won the Big 10 title, and in both 1974–75 and 1975–76, played undefeated basketball in the regular season, winning 37 consecutive games. In the 1975-76 season, Indiana sailed through the NCAA Tournament, which included avenging their previous season's Final Four loss by defeating the UCLA Bruins in the semifinals. The Hoosiers capped off the perfect season with an 86-68 win over Michigan to become the first and only team to complete an entire season's schedule unblemished.
Knight directed the Hoosiers to two more national titles in 1980-81 and 1986-87 before departing the program after the 2000 season. He coached at Texas Tech through 2007-08, where he led the Red Raiders to four NCAA Tourney appearances in seven seasons.
Knight shoots friend and covers it up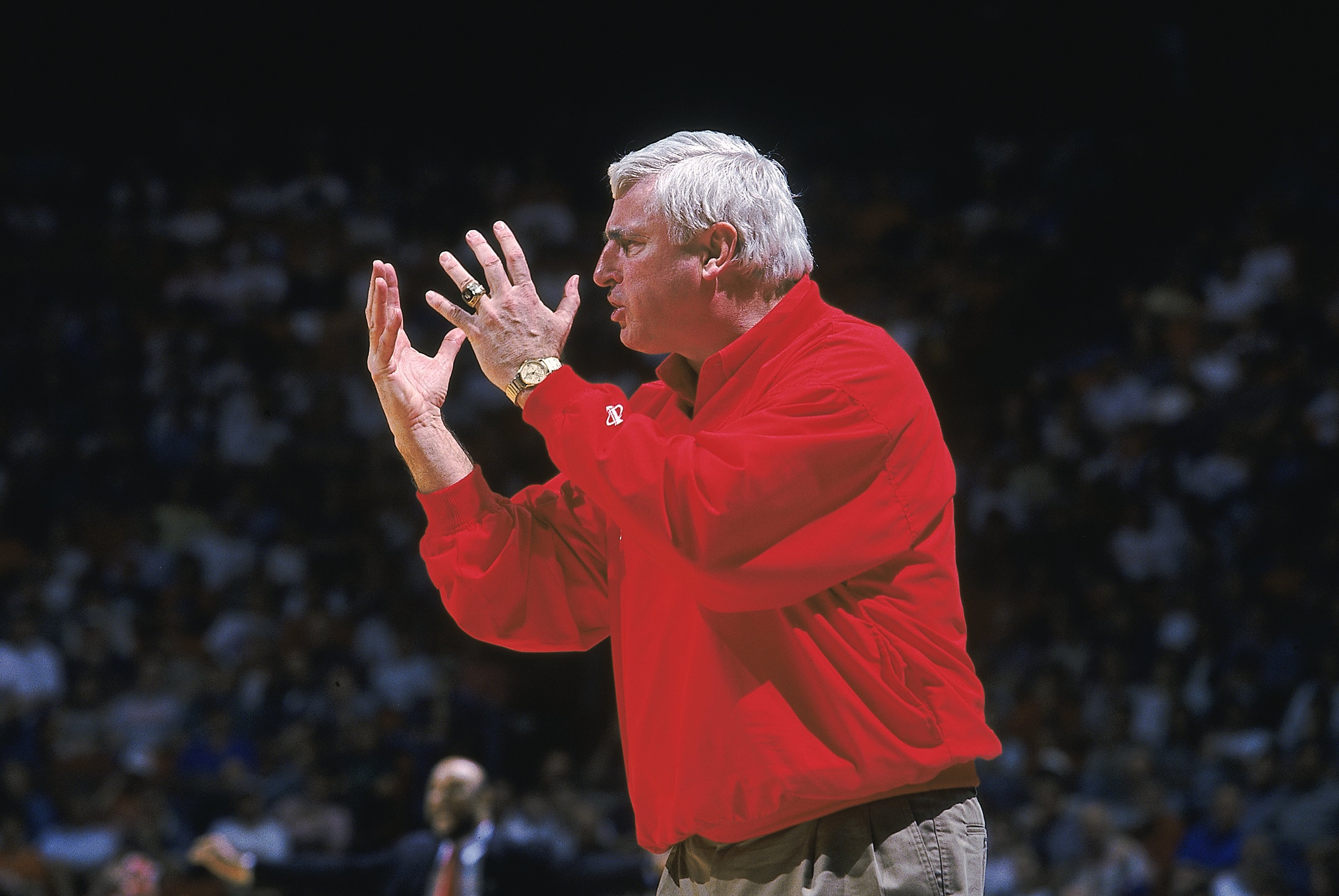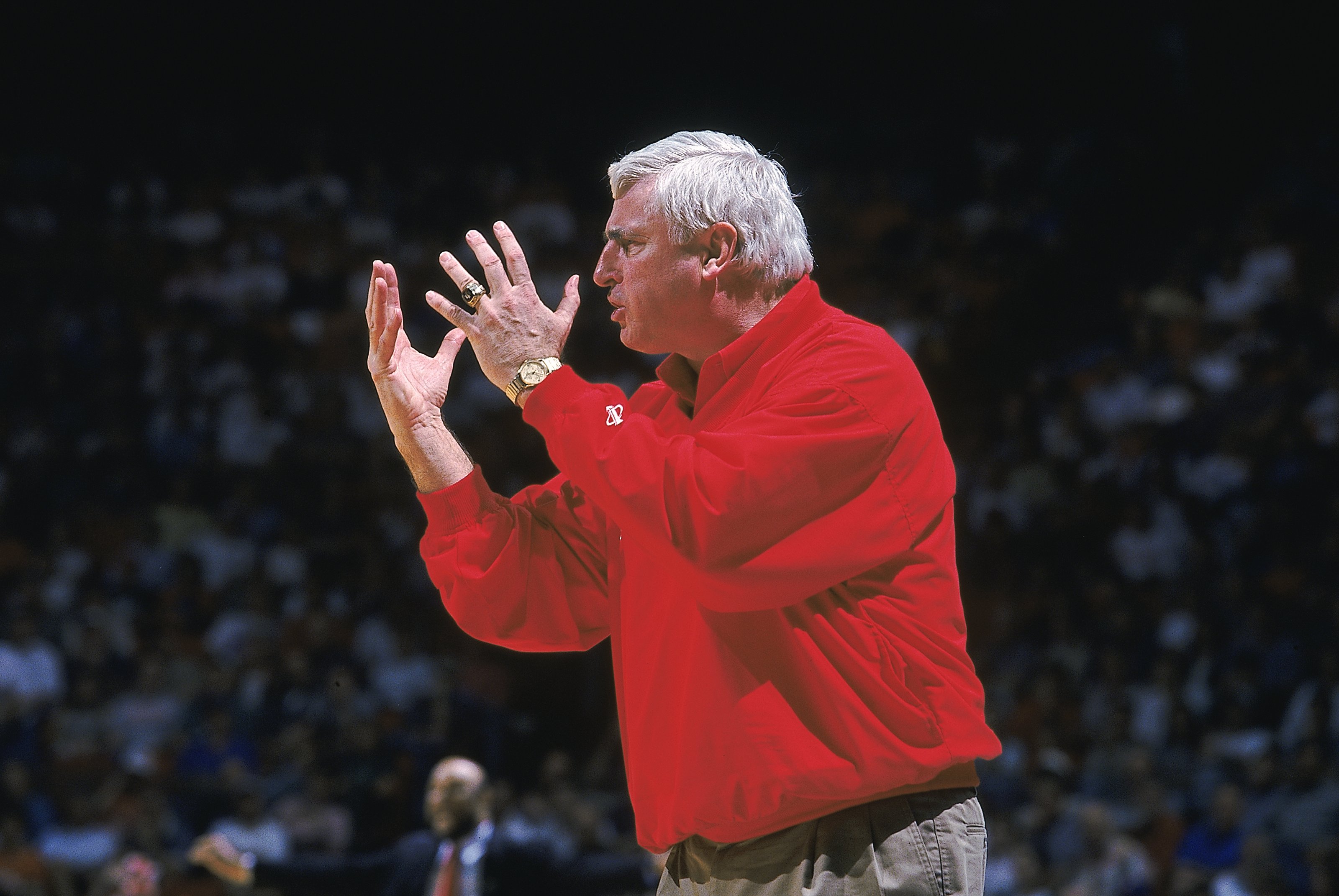 In October 1999, right before the start of Bob Knight's final season in Indiana, Knight, along with Thomas Mikunda, and two other men went out on a grouse hunting expedition in Wisconsin. During the hunt, Knight shot Mikunda.
Knight later explained to investigators his finger slipped off the shotgun's safety as he aimed at the bird and hit the trigger, accidentally discharging the gun. More than 15 shotgun pellets struck Mikunda in the back and upper shoulder. He was not seriously injured but required medical treatment.
Knight didn't initially report the accident and was cited for failing to report as well as hunting without a license. He pleaded no contest to each count and paid $582.10 in fines. It was later determined that not only did Knight not report the incident, he requested Mikunda stay quiet on the incident as well.
That came out in 2001, when Mikunda filed a lawsuit against Knight alleging the coach lied to investigators and coerced him to falsify details of the shooting accident to avoid potential legal problems. Mikunda was seeking unspecified compensatory and punitive damages and legal costs. Knight and Mikunda reached a settlement.
Bob Knight's other shooting mishaps
While Bob Knight's 1999 hunting accident and subsequent settlement made headlines, he was also involved in two other shooting incidents several years later. Interestingly, both happened within days of each other.
According to the Associated Press, the first one occurred on October 20, 2007, when Mary Ann Chumley said she was struck on the foot by a stray pellet. Chumley said Knight apologized for hunting too close to her barn. 
"He said, 'I was shooting a bird and I followed it, and I shouldn't have done that, and I know that,'" Chumley said. "He apologized and I accepted his apology. As far as I was concerned it was over."
It was over for Chumley but not for James Simpson. Simpson's backyard is 100 yards from Chumley's house. He said the next day there were three different times shotgun pellets landed in his backyard. Simpson confronted Knight and his hunting partner twice, telling them they were shooting too close to his house. After the second confrontation, Simpson said he was struck on the neck and back by pellets as he stood with his back to the field and cleaned his swimming pool.
"He did it intentionally," Simpson said. 
When interviewed by The Associated Press, Knight described allegations that shots were intentionally fired at Simpson as "ridiculous."