Love or Hate: Which Famous Athletes Does Trump Call Friends?
President Donald Trump does not shy away from telling people what he thinks of them. Particularly on his favorite social medium, Trump does not mince words. The New York Times reports that the tweeter-in-chief has insulted a total of 410 people, places, and things as of Dec. 24, 2017. That said, the celebrity-loving president is also attracted to fame and fortune, and surrounds himself with like-minded folk. Which sports stars does the president love? Which ones does he make fun of on the internet? Let's see if you can guess.
Love or hate: Does the president root for this player when he takes the field for the Raiders?
Hate: Marshawn Lynch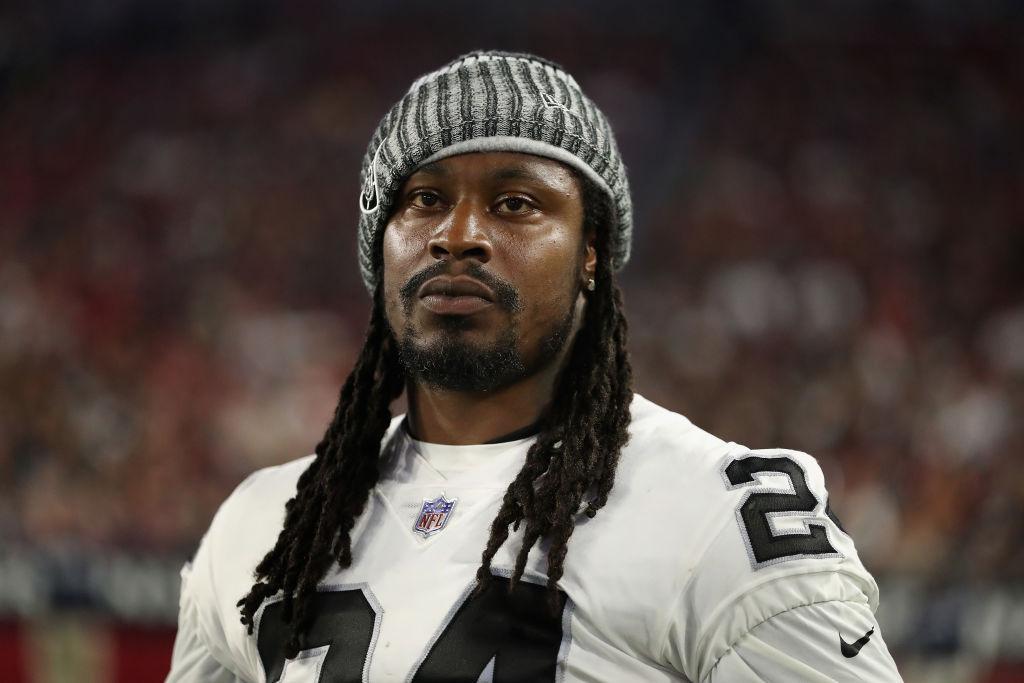 According to Vanity Fair, Trump lambasted NFL star Marshawn Lynch, who knelt for "The Star-Spangled Banner" but stood for Mexico's national anthem during a November game. The president tweeted, "Marshawn Lynch of the NFL's Oakland Raiders stands for the Mexican Anthem and sits down to boos for our National Anthem. Great disrespect! Next time NFL should suspend him for remainder of season. Attendance and ratings way down."
Love or hate: Did Trump get to press the flesh with the Golden State Warriors?
Hate: Stephen Curry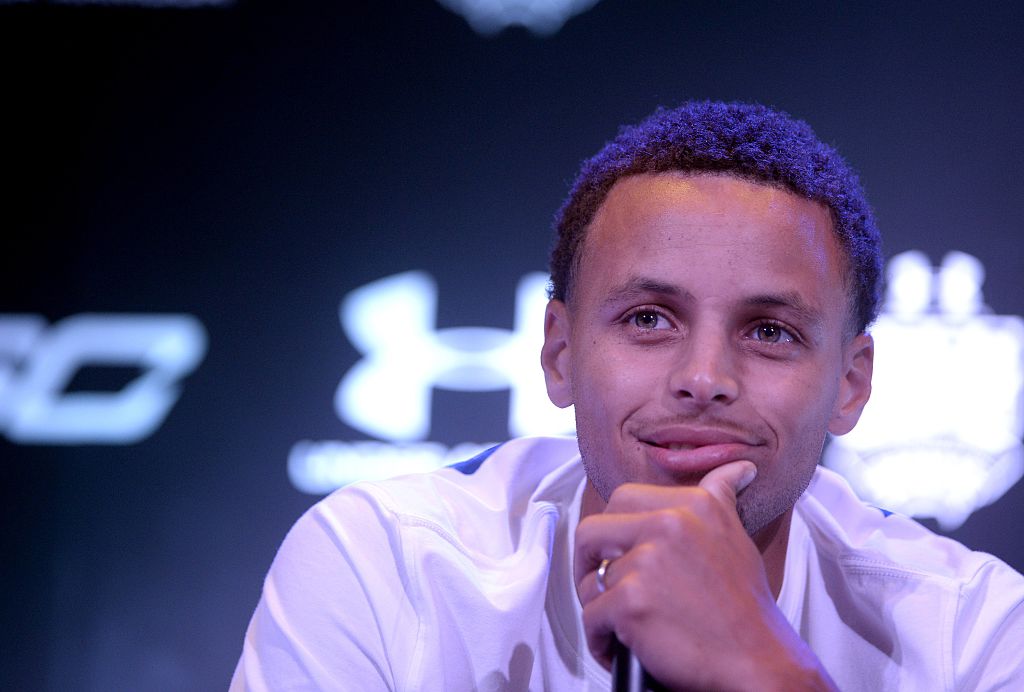 The Los Angeles Times reports that Trump took to Twitter to withdraw a White House invitation for the National Basketball Association champion Golden State Warriors. He singled out the team's star, Stephen Curry, for "hesitating" about accepting the offer. In response, the Warriors said they felt "disappointed" about losing the chance to share their views on what impacts their community.
"We believe there is nothing more American than our citizens having the right to express themselves freely on matters important to them," the team said in a statement. Instead, the team expects to "celebrate equality, diversity and inclusion" when it visits the city in February.
Love or hate: Why didn't Trump comment on Tom Brady's absence?
Love: Tom Brady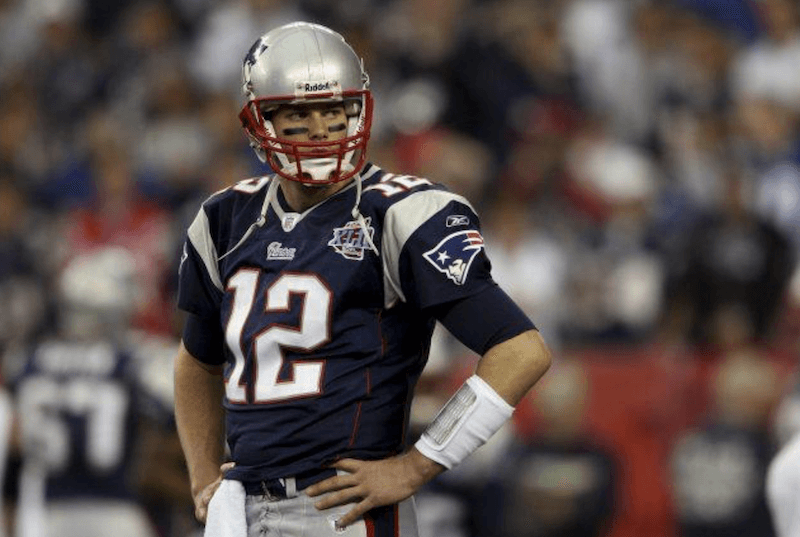 When the NFL star Tom Brady skipped his championship team's White House visit, the president made not a peep, The Atlantic writes. Brady once described Trump as a "good friend … I've known him since 2002 when I judged one of his beauty pageant," he said. "He always gives me a call on different types of motivational speeches at different times." The Patriots quarterback also displayed a "Make America Great Again" hat in his locker.
Love or hate: Dennis Rodman and Kim Jong Un get along, but what about Trump?
Love: Dennis Rodman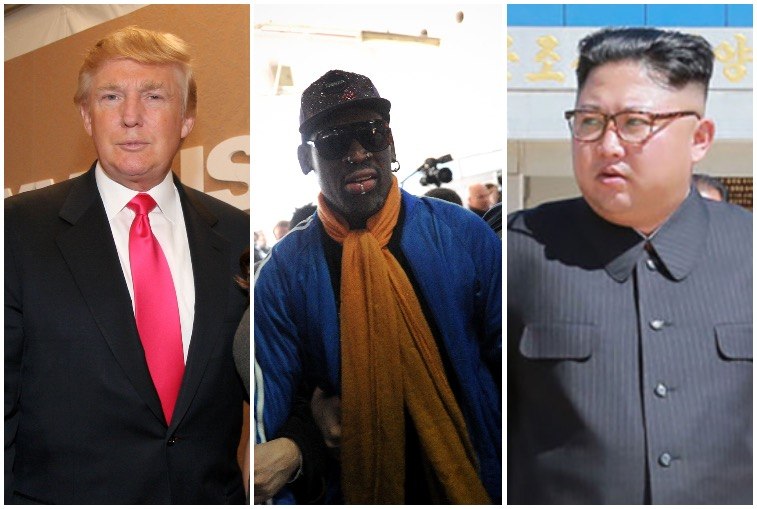 In December, Rodman, basketball star turned freelance diplomat, asked Trump to let him work as a peace envoy to North Korea. Having taken six trips to North Korea so far, Rodman considers Jong Un a friend, calling him "the Marshall." His latest trip got the kibosh from the U.S. government, who called it "not a good time."
The Guardian reports that Rodman has been looking for Trump's ear on North Korea for months. "I've been trying to tell Donald since day one: 'Come talk to me, man … I'll tell you what the Marshal wants more than anything … It's not even that much.'" While Trump has not recently commented on Rodman's diplomacy, he did call his 2013 visit "smart."
Love or hate: Will these two play a round of links together?
Love: John Daly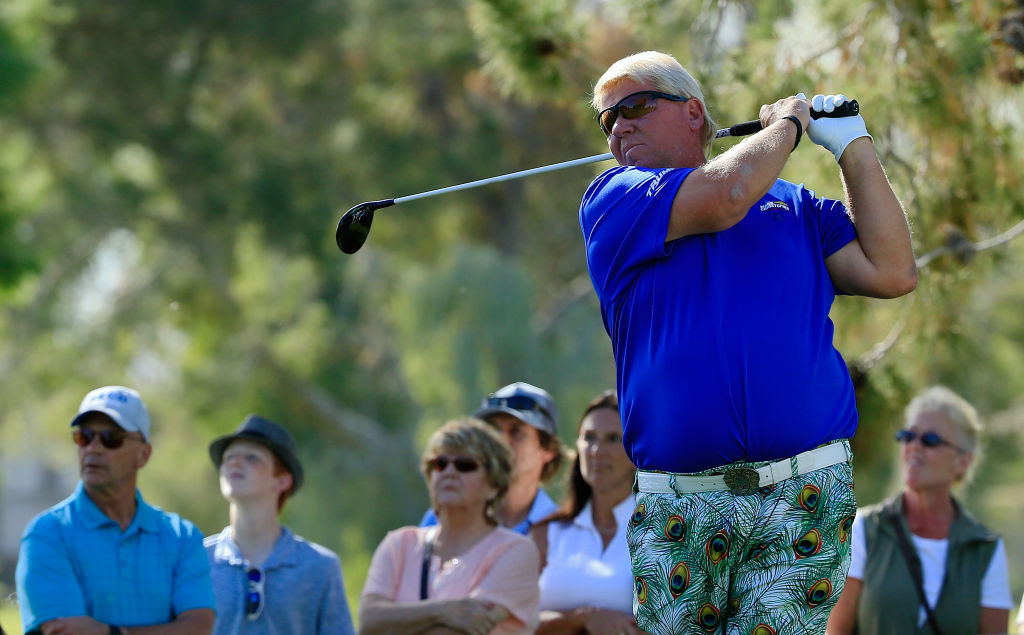 The two-time golf champion told USA Today Trump has been his friend since they played together in a pro-am in Massachusetts in 1992. The two-time major golf champion loses no love for Democrats, either. "It just seems like the Democrats always have a problem when a Republican gets in office. Republicans seem to kind of put up with the Democrats sometimes, we just go along with it," he said. "But I think they just need to leave him alone and let him do what he's doing. I think he's doing a hell of a job. I really do."
Love or hate: Did Trump agree to pardon this athlete?
Love: Mike Tyson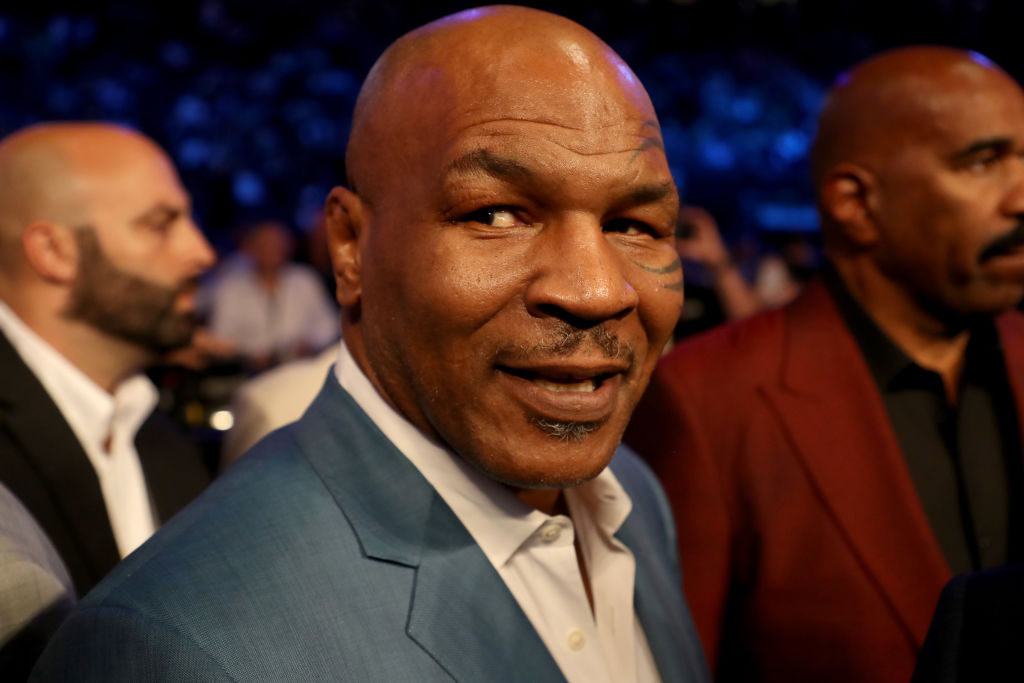 Business Insider reports that Mike Tyson asked New Jersey Governor Chris Christie whether Trump still intended to pardon him for his rape conviction in 1992. "Man, governor I wish you could talk to Donald Trump, cause I haven't talked to him in many years," Tyson said. "Tell him he said he was going to give me my pardon so I am waiting for my pardon. He said it out of his mouth so I'm waiting." Spokespeople for Tyson later clarified that he said "partner," but the former boxer did not correct Christie at the time. Trump also does not have the authority to pardon Tyson, whose conviction comes from a state court.
Love or hate: It doesn't take a genius to figure out how Trump feels about this NFL player.
Hate: Colin Kaepernick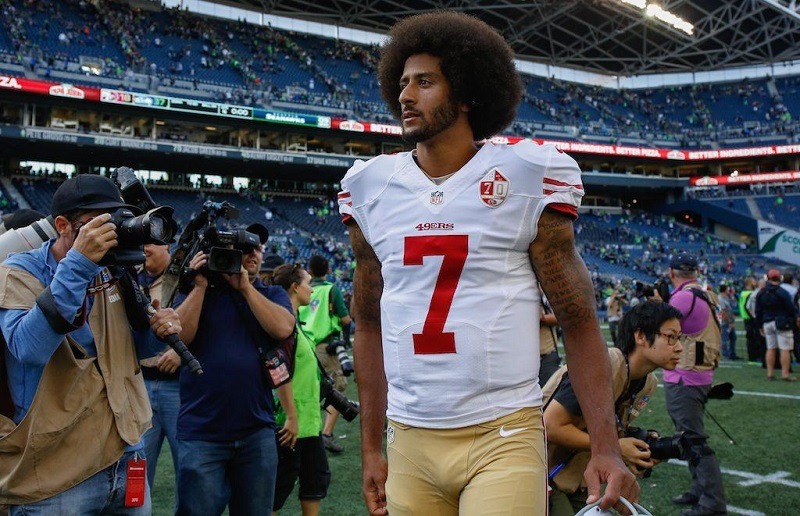 Trump went to bat with the NFL repeatedly for the police brutality protests, first started by Colin Kaepernick when he played for the Ravens. "I watched Colin Kaepernick, and I thought it was terrible, and then it got bigger and bigger and started mushrooming, and frankly the NFL should have suspended him for one game, and he would have never done it again," Trump told Fox News's Sean Hannity. "They could have then suspended him for two games, and they could have suspended him if he did it a third time, for the season, and you would never have had a problem. But I will tell you, you cannot disrespect our country, our flag, our anthem — you cannot do that."
Love or hate: The president played a few rounds with these golfers.
Love: Dustin Johnson and Tiger Woods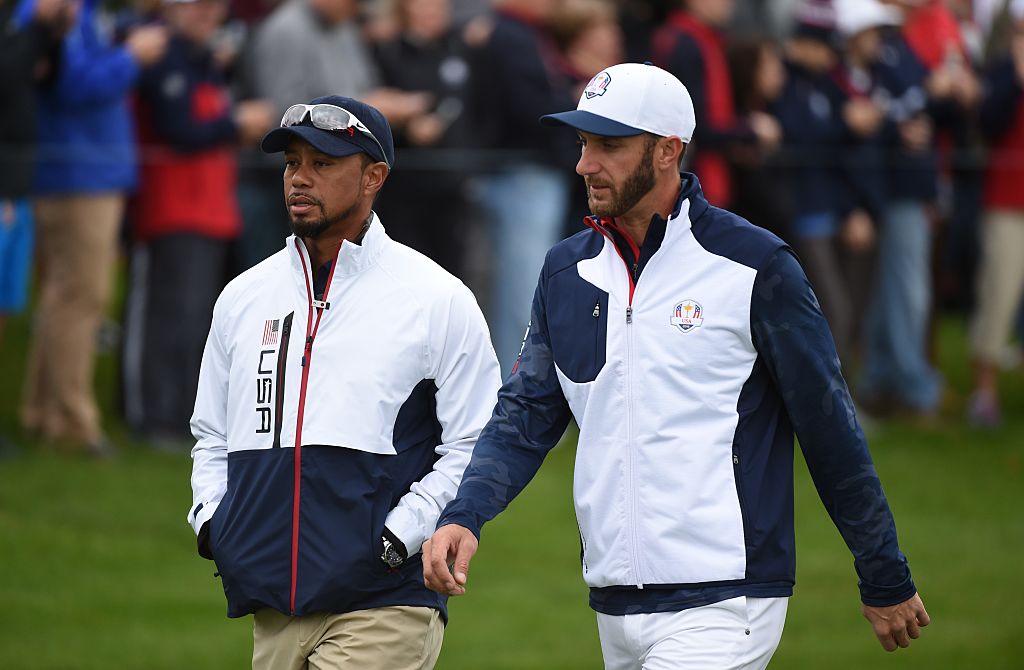 Trump spoils a long walk frequently, often with like-minded business people and Republican officials. In November, he hit the links with No. 1 Dustin Johnson and golf legend Tiger Woods. CNN reports that, in the past, Trump also played with Woods, Japan's Hideki Matsuyama, Northern Irishman Rory McIlroy, and women's world No. 3 Lexi Thompson during his time at the White House.
Love or hate: This basketball star rushed to Curry's defense.
Hate: LeBron James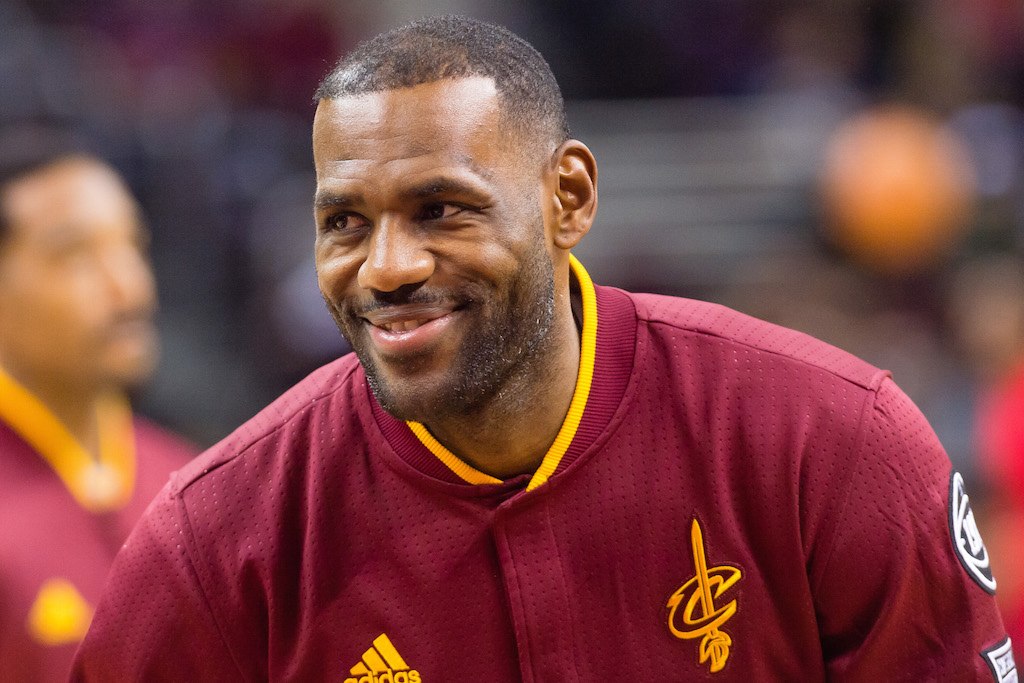 The basketball giant called Trump a "bum" on Twitter after the Curry fiasco. "Going to the White House was an honor until you showed up!" James wrote, according to Time. During a news conference later that week, he stood by his statements. "That's not a name call," he said. "You bum. Me and my friends call each other that all the time. I'm not his friend, though. He's not my friend."
Love or hate: This athlete took Trump to task on his favorite medium.
Hate: Martellus Bennett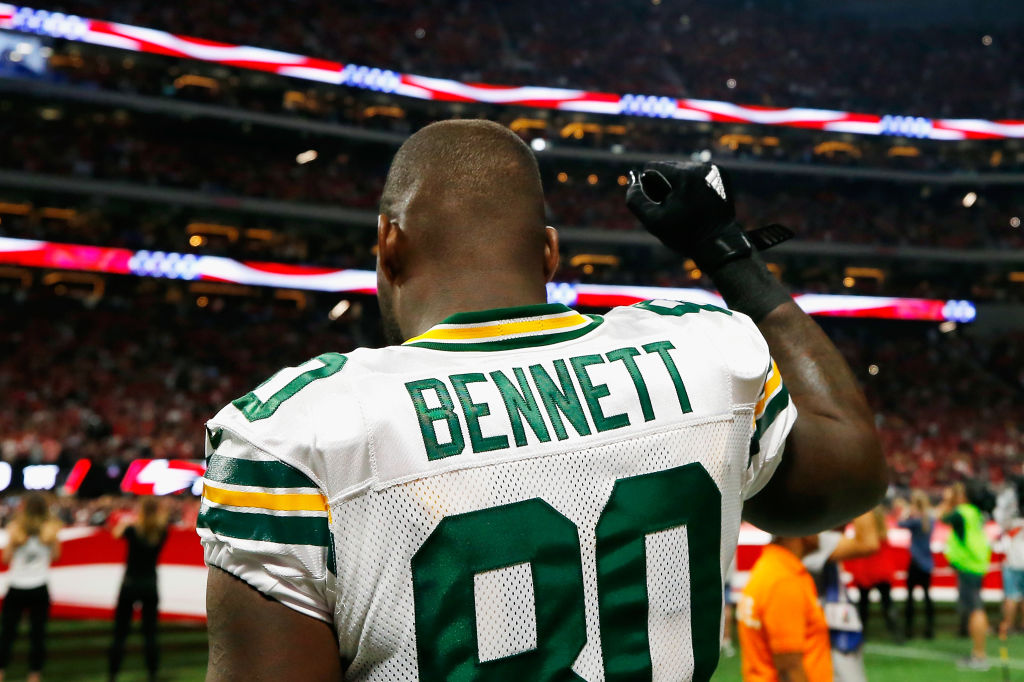 The Patriot player has hit back at Trump on Twitter before, and also skipped his team's visit to The White House after its Super Bowl win. After Trump's comments on violence in Charlottesville, Virginia, Bennett took to the social media site to express his opposition. "I Wish there was a rotten tomatoes for presidents. The current president rating would probably be the same as the Emoji movie," he wrote.
While Patriots owner Bob Kraft and quarterback Brady both support Trump, the tight end said the team does not bring politics to work. He also said his decision not to attend the visit came as no surprise to his friends and teammates. "It is what it is. People know how I feel about it," Bennett said, according to SportsDay. "Just follow me on Twitter."