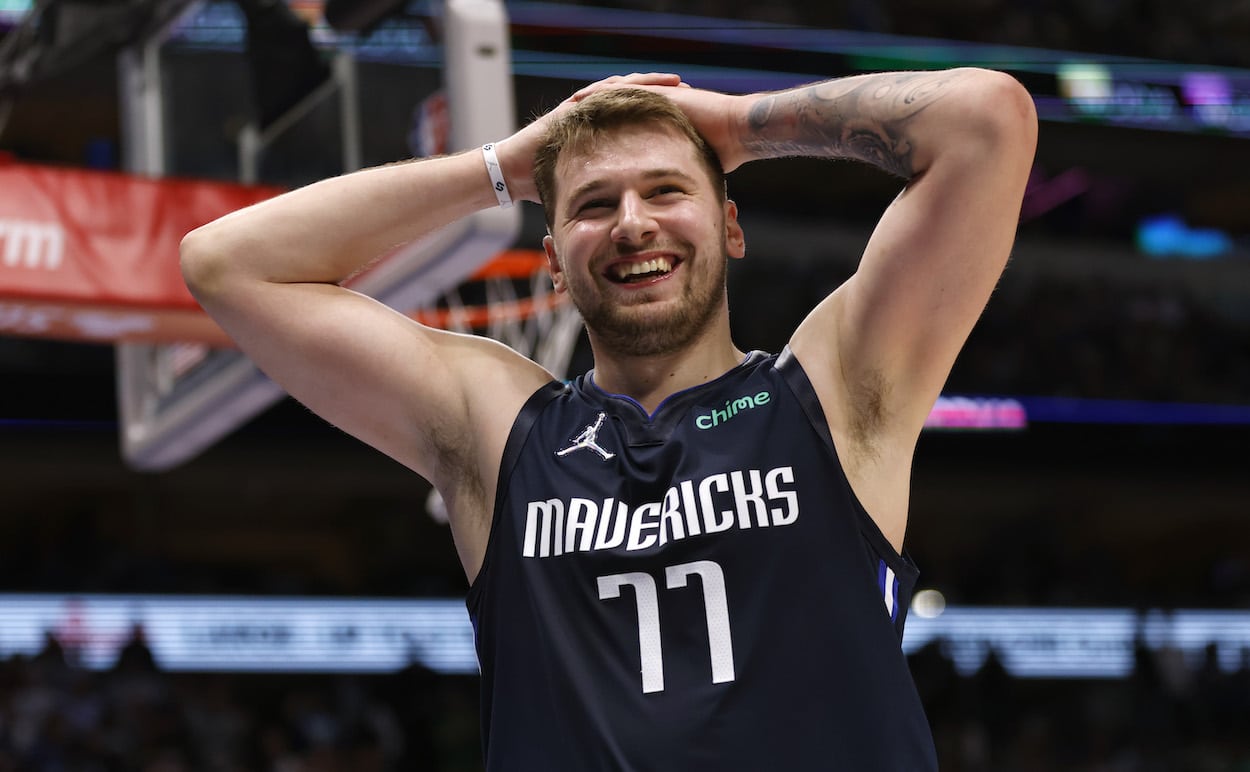 Luka Doncic Salary: Dallas Mavericks Star Is Only the 104th-Highest-Paid Player in the NBA
Luka Doncic earned just over $10 million in salary this season.
Luka Doncic is already one of the brightest stars in the NBA at just 23 years of age. In four years with the Dallas Mavericks, the point guard has racked up a Rookie of the Year trophy, three All-Star appearances, and two All-NBA First Team nods.
Doncic's value to the Mavericks is almost unquantifiable, but he hasn't quite cashed in when it comes to salary just yet. This season, Doncic earned just over $10 million in salary, which made him only the 104rd-highest-paid player in the NBA.
Luka Doncic only earned $10 million in salary this season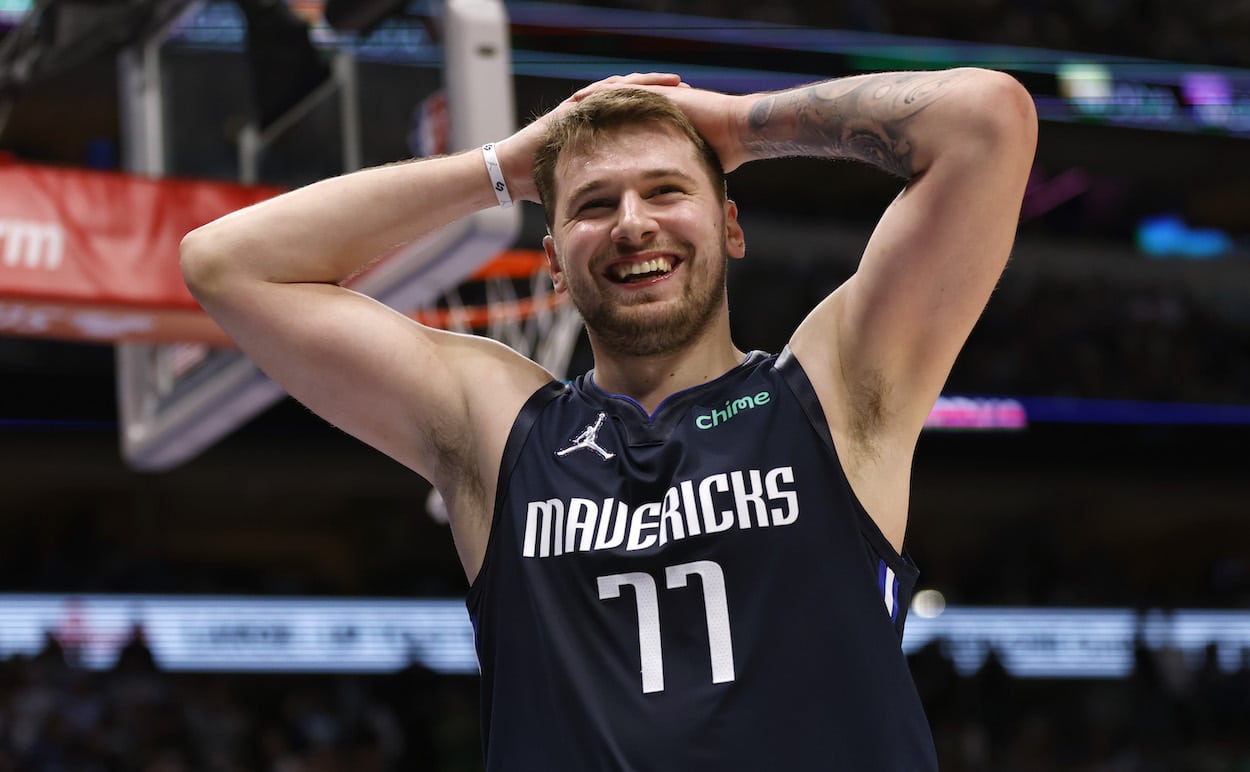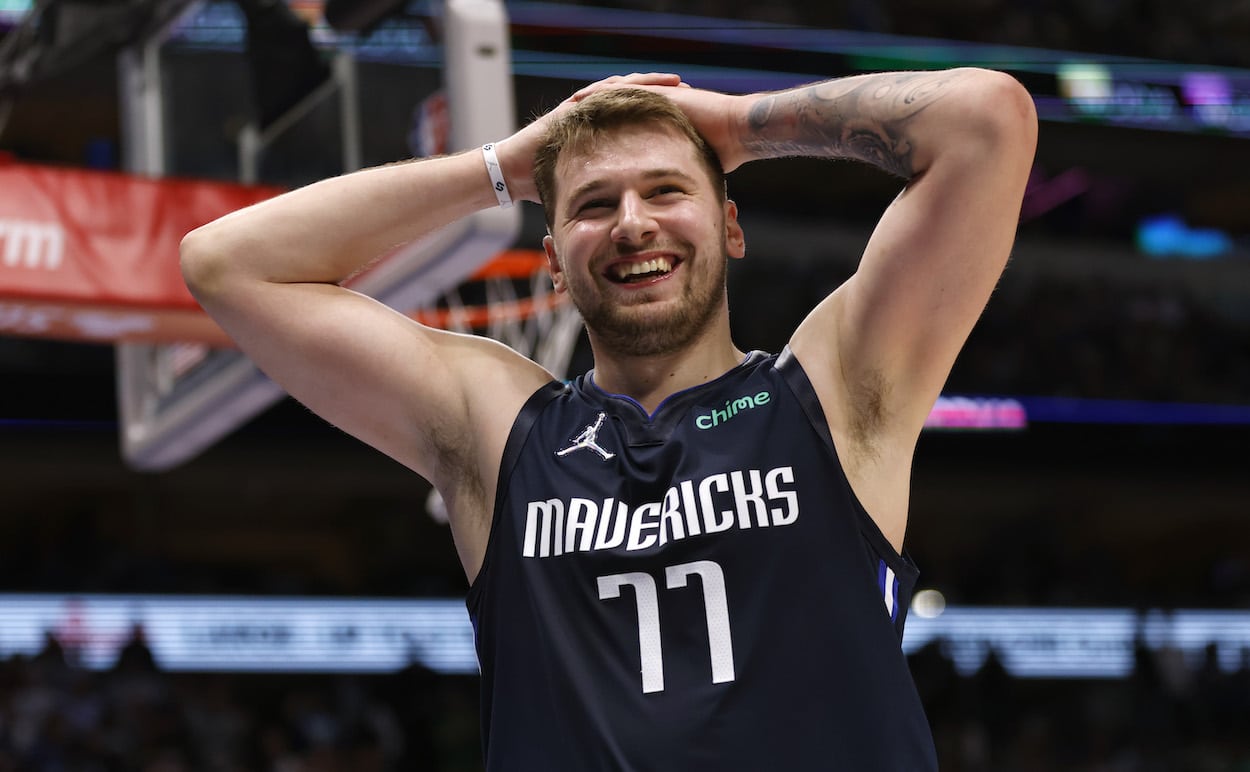 For the most part, NBA players are paid the correct amount based on what they've accomplished in the league or what their future ceiling might be. Sometimes, though, young players break out earlier than expected and outplay their rookie contracts. Doncic had high expectations coming into the league as the No. 3 overall pick in the 2018 NBA Draft, but he's surpassed them in a big, big way.
Through four seasons with the Mavericks, Doncic is averaging 26.4 points, 8.5 rebounds, and 8.0 assists per game. Only seven players in the history of the league — Michael Jordan, Wilt Chamberlain, Elgin Baylor, Kevin Durant, LeBron James, Jerry West, and Allen Iverson — have a higher career scoring average.
Yeah, I'd say that's pretty good company.
Incredibly, Doncic has been even better in the playoffs throughout his young career. In 22 postseason starts, the point guard is averaging 32.5 points, 9.3 rebounds, and 8.5 assists. He's averaged at least 31 points per game in each of his three playoff runs with Dallas. You simply don't see that very often.
Despite the transcendent start to his career, Doncic is getting paid pennies compared to what he's worth. In 2021-22, Doncic made only $10.2 million in salary. This is the final year of the four-year, $32.5 million rookie contract he signed in 2018, so expect it to be the last time his salary starts with a one.
102 NBA players earned more money than Doncic in 2021-22
Doncic is likely to earn his third consecutive All-NBA First Team nod, so there's almost no debate that he's now a top-five player in the NBA. Only, he isn't getting paid like it just yet. At $10.2 million, Doncic's salary ranks 104th in the league in 2021-22. Here's an amusing list of players who banked more this season:
Richaun Holmes: $10.4 million
Dwight Powell: $11.1 million
Kelly Olynyk: $12.2 million
T.J. Warren: $12.7 million
Marcus Morris: $15.6 million
Markelle Fultz: $16.5 million
Jonathan Isaac: $17.4 million
Gary Harris: $20.5 million
Tobias Harris: $35.9 million
John Wall (didn't play a single game): $44.3 million
Doncic will be thrilled to move past his rookie contract, as his five-year, $207 million rookie supermax extension is set to kick in at the start of the 2022-23 season. In only a few months, Doncic will finally reside near the top of the salary list where he belongs.
All contract figures courtesy of Spotrac.
Like Sportscasting on Facebook. Follow us on Twitter @sportscasting19.