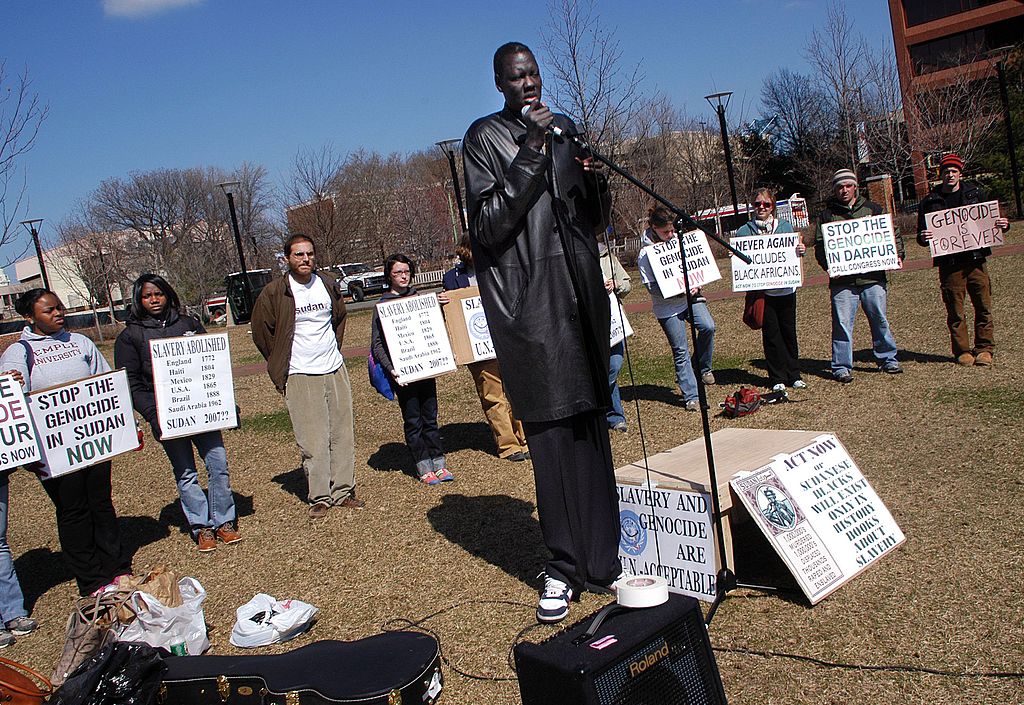 Manute Bol Donated All of His NBA Earnings to Sudanese Charities
There may not be a more unique NBA story than Manute Bol's. Known for his height, the Sudanese athlete never forgot where he came from.
There might not be a more unique NBA story than Manute Bol's. Known for his enormous height, the 7-foot-7 Sudanese athlete was a sight to behold during the decade he played in the NBA. Lost in the tale, however, is the story of a man who worked his way out of poverty and never forgot where he came from. Ten years after Bol's death, we remember one of the NBA's most generous souls.
Manute Bol's basketball story
Born to parents who were both just under seven feet tall, details Britannica, Bol grew up in a family full of giants. While basketball seems the likely path for Bol to pursue, his first love was soccer. As Bol grew up, there were few stories of people coming out of Africa to become NBA stars. But in the late '70s and early '80s, the basketball world began to focus on African talent. 
Bol first played basketball in his late teens after meeting Don Feeley, the Sudanese player's coach. Unable to provide proof of his age, Bol was questioned about it. Eventually, he found a home at Cleveland State University despite age issues. However, Bol never played for the team. The school was later punished for providing illegal financial assistance to Bol and two teammates from Africa. 
Despite limited experience in the sport Bol was drafted by the LA Clippers. Bol was later declared ineligible for that draft because he didn't declare in time. Bol passed the time by enrolling at the University of Bridgeport, where his eligibility was no longer in question. In 1985, he left school to sign with the Rhode Island Gulls of the USBL.
Bol declared for the 1985 NBA Draft with the hopes that it would earn him enough money to bring his sister over from Sudan. He was selected 31st overall in 1985 by the Washington Bullets. He spent the next 10 years in the NBA. 
Welcome to the NBA
Bol was never an offensive threat in the NBA, according to Basketball-Reference. He was too long to be a reliable shooter and too skinny to pound the ball down low. Despite this, he forged a path to recognition thanks to his work on defense. As a rookie, Bol averaged an astounding five blocks a game. It was this type of defense that gave him a decade-long career. 
Bol spent most of his career coming off the bench with Washington, the Golden State Warriors, the Philadelphia 76ers, and the Miami Heat. His size made him an asset even if he never played more than 20 minutes per game. Bol made his millions in the NBA, but despite this type of money, he did not use it to buy cars and mansions. 
Despite making over a million dollars a year at his peak, Bol led an average lifestyle. He never wanted to be a basketball player for riches. He tried to make money to give back to his country. 
A generous soul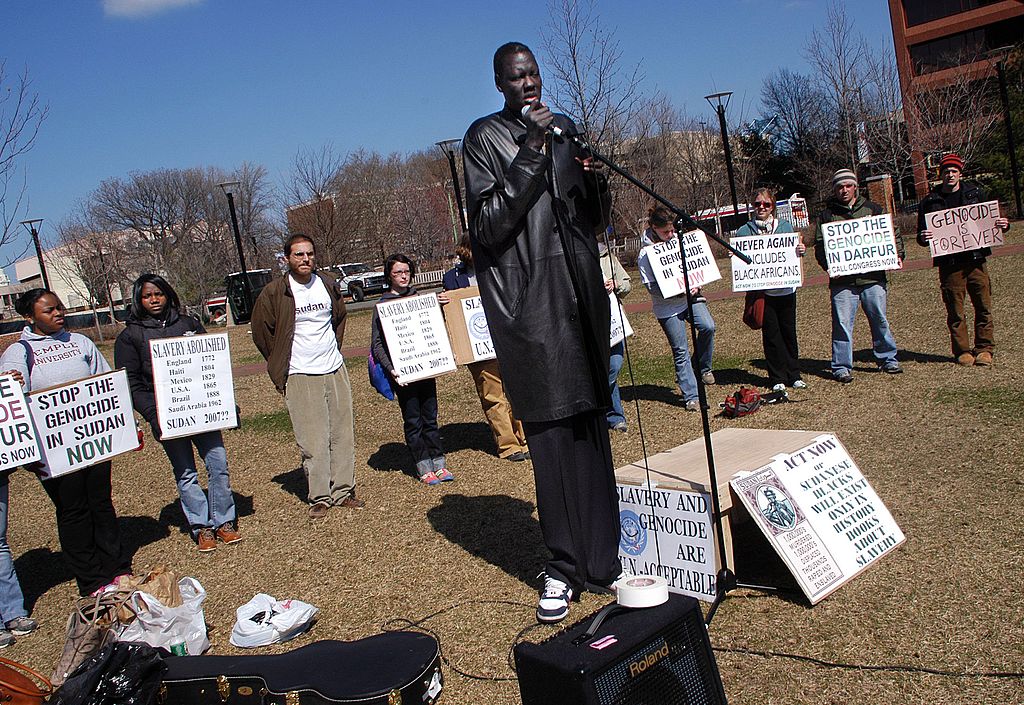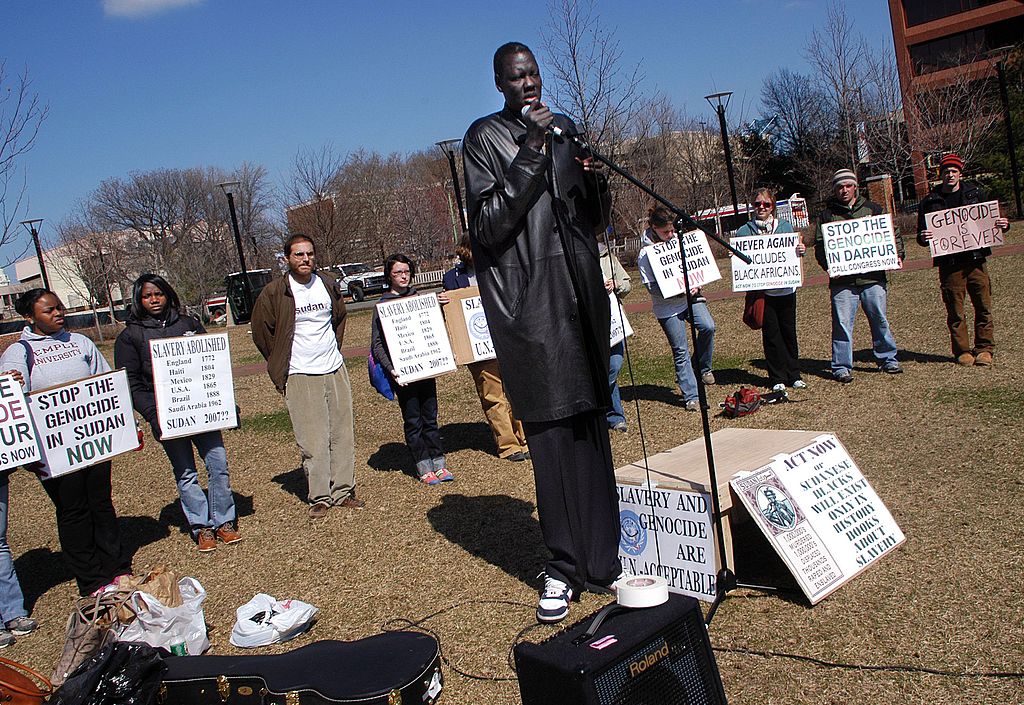 Bol lamented the fact that he could not give his country more money in a 1990 interview with the Baltimore Sun. While he gave the vast majority of his salary away, he always wished that he could give his country more. 
"I love to help," he told the paper, "but my money is not enough. Food is very expensive. Sometimes, even if you have money for food you cannot buy it. The Red Cross will give them some food and blankets, but it is not enough. My people just sit there. There are no jobs."
Bol kept his family fed and housed as the country fell into dire straits. Until the end of his life, Bol always gave as much as he could to his home country. He may have earned over $7 million over his career, reports Celebrity Net Worth, but he didn't live much differently than the average person does. A foundation bearing his name continues raising money for the people of Sudan to this day, as Fansided explains.
Ten years removed from Bol's death, his son, Bol Bol, is now making his name in the NBA. Hopefully, he can continue the generous tradition that his father laid down 30 years ago.