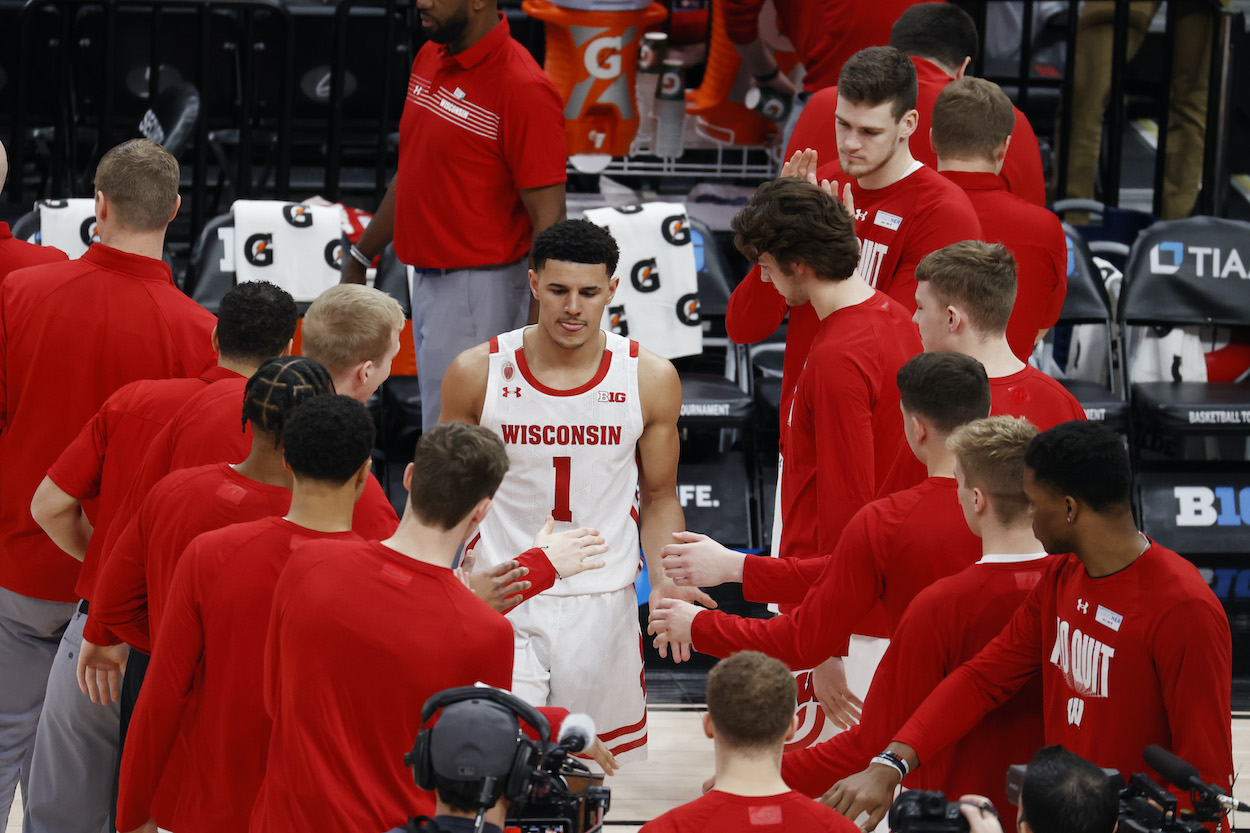 March Madness: 4 Teams on Upset Alert in the First Round of the NCAA Tournament
March Madness is here, so let's try to find some vulnerable teams on upset alert in the first round.
The 2022 NCAA Tournament bracket is officially here, and we're wasting no time targeting some possible first-round upsets to give you a leg up in your office pool. So, let's check out some vulnerable teams that drew tough matchups in Round 1 and might be going home earlier than expected.
Let the madness begin!
Alabama Crimson Tide
Alabama has been one of the most frustrating teams to watch all season. The Crimson Tide rank 30th in the country in NET score and have eight Quadrant 1 wins on their resume, but they finished the season with a mediocre 19-13 record and lost two Quad 3 games.
Alabama can hang with anyone in the country if it's hitting threes. It can also go cold at any point and lose to inferior opponents. Sounds like a delicious recipe for an upset to me.
As the No. 6 seed in the West region, Bama will face the winner of Notre Dame and Rutgers in the first round. That's bad news for the Crimson Tide, as teams coming off a play-in game have a knack for pulling off victories as underdogs.
It doesn't matter to me which team Alabama faces. They're going home early this year.
Houston Cougars
There aren't many teams in the country that stand out more than Houston when looking at the advanced statistics. The Cougars rank fourth behind only Gonzaga, Arizona, and Kentucky in KenPom's heralded adjusted efficiency margin. They also have the third-best NET score in college basketball.
But looking closer at this Houston team, it hasn't beaten a Quad 1 team all season long (0-4), and it doesn't have any depth behind its starting lineup.
Houston was arguably under-seeded as the No. 5 seed in the South, and its reward is the UAB Blazers, the Conference USA champions. Jordan "Jelly" Walker is a name you better learn leading up to this one. The electric guard pours in 20.4 points per game, which ranks 14th in the country, and he has the green light and the range to be this year's Max Abmas.
Jump on the Jelly train before it's too late.
Texas Longhorns
This was the first game I checked off as a possible upset on Selection Sunday.
Virginia Tech most likely wasn't in the NCAA Tournament field just a few days ago, but three convincing wins over Notre Dame, North Carolina, and Duke on its way to an ACC tournament title officially punched its ticket to the Big Dance. On the other side, Texas has lost three in a row entering the tournament. Don't underestimate the power of momentum in this one.
Mike Young, the head coach of the Hokies, and starting point guard Storm Murphy won an NCAA Tournament game with Wofford in 2019, and they even gave Kentucky a scare in the second round. Now with Virginia Tech, I'll take the hot team with a veteran coach and an elite floor general to pull off the upset.
Wisconsin Badgers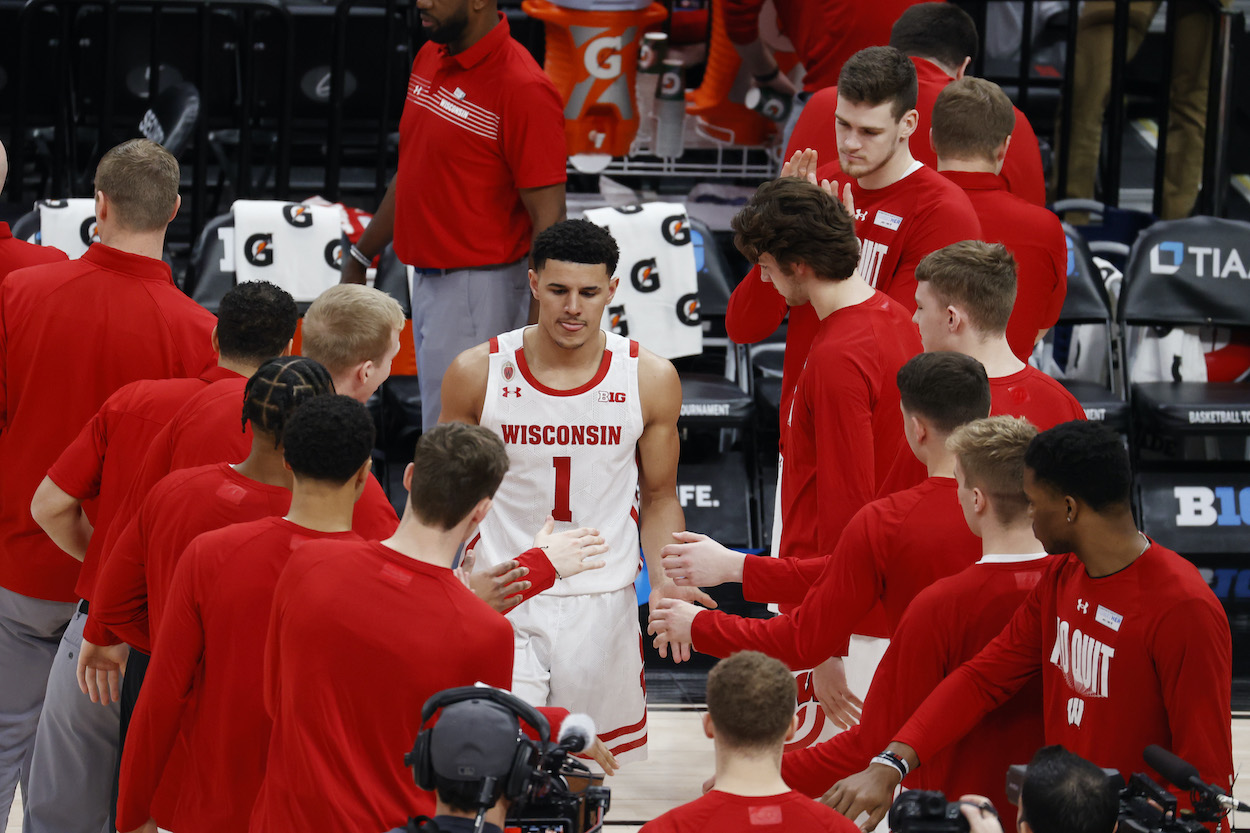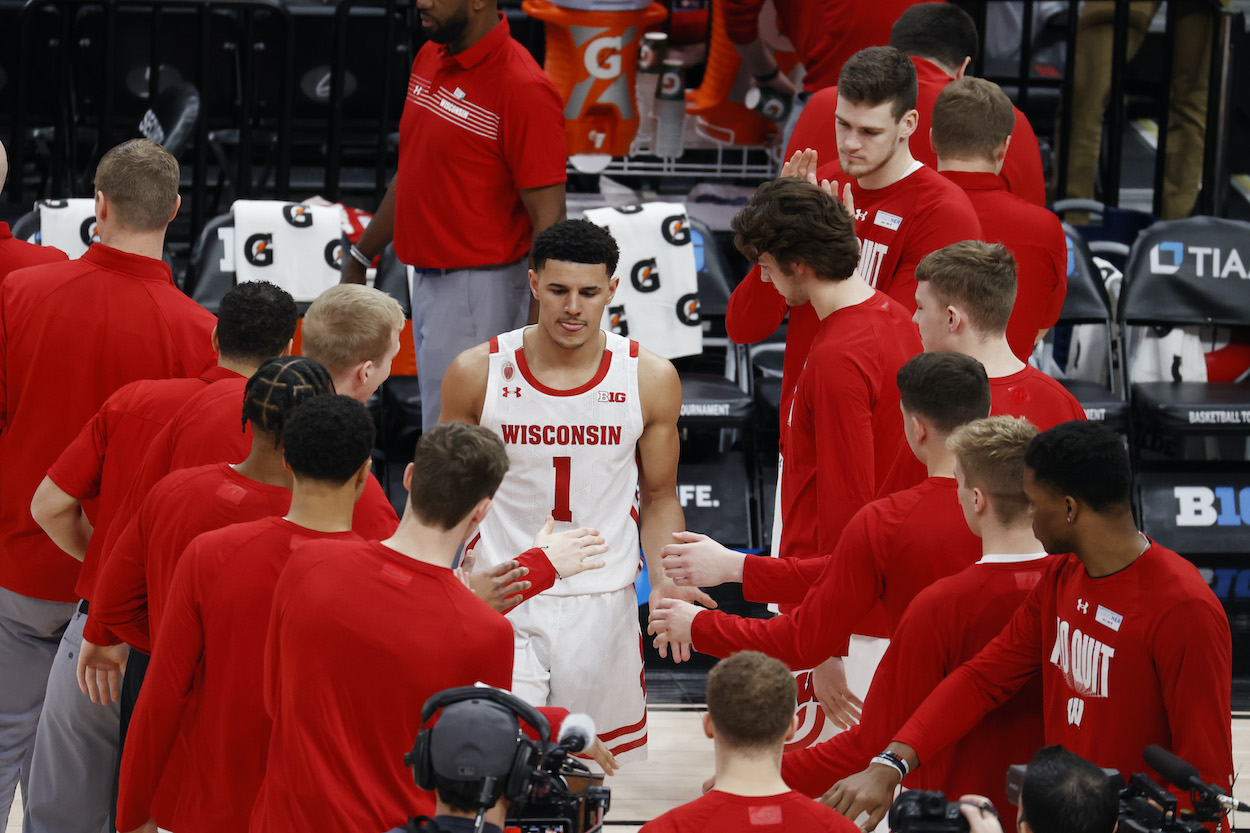 OK, so I gave you two No. 6 seeds and a No. 5 seed on upset alert in Round 1. Let's spice it up a bit with our last pick.
Wisconsin had a great season with 24 wins and a share of the Big Ten regular-season title, but the Badgers are simply too reliant on Johnny Davis to trust in March. Davis hurt his ankle in the regular-season finale against Nebraska, and he shot an abysmal 3-for-19 in the next game against Michigan State. Wisconsin lost both of those games.
If Davis isn't 100% healthy and struggles yet again on the offensive end, the Badgers will be in trouble against No. 14 seeded Colgate.
Like Sportscasting on Facebook. Follow us on Twitter @sportscasting19.