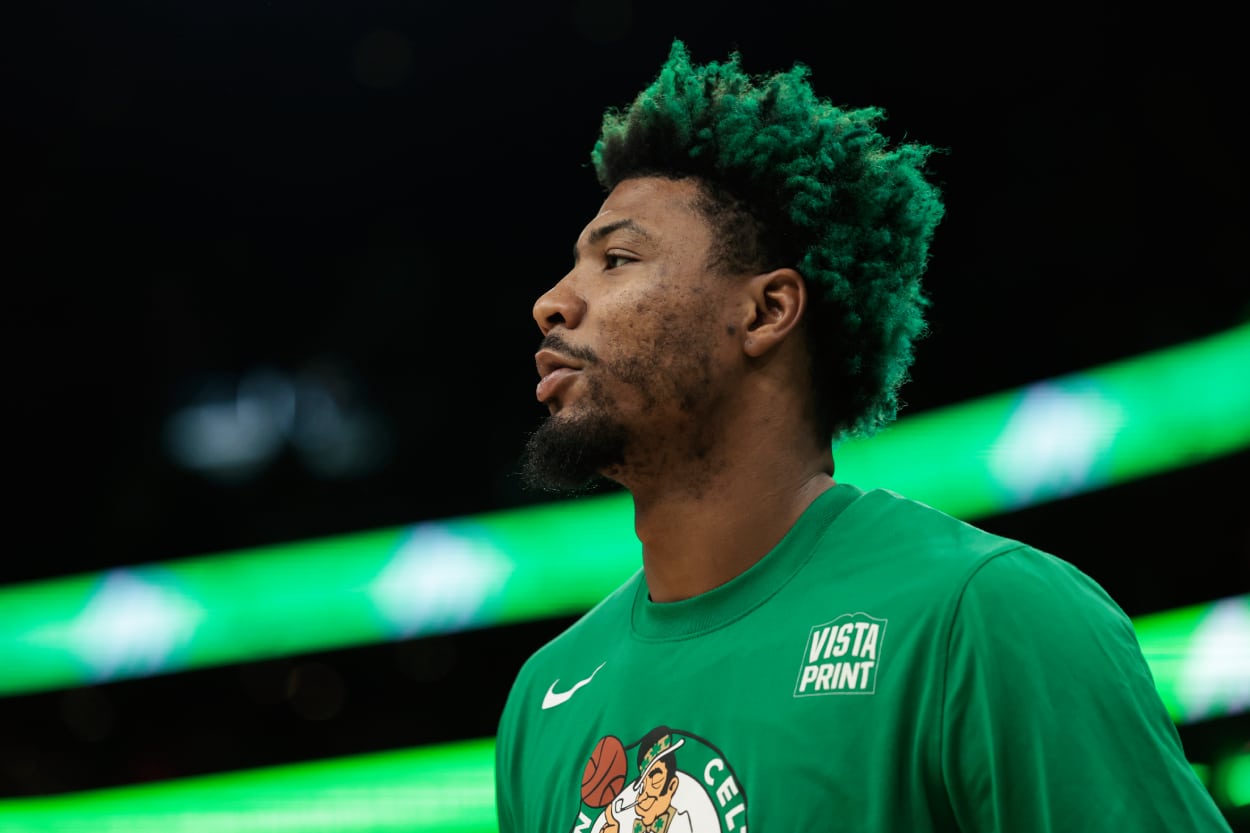 Marcus Smart Doesn't Appear To Be Too Happy With the Latest News on Ime Udoka
Marcus Smart doesn't appear to be too happy that Ime Udoka may be heading to coach the Brooklyn Nets.
The Brooklyn Nets appear ready to bring in suspended Boston Celtics coach Ime Udoka as their next head coach. The Celtics suspended Udoka for the season for violating team policies and replaced him with interim rookie coach Joe Mazzulla. Veteran Celtics guard Marcus Smart recently opened up about Udoka possibly heading to the Nets and didn't sound too pleased with the move.
Marcus Smart opens up about Ime Udoka possibly joining the Boston Celtics' rival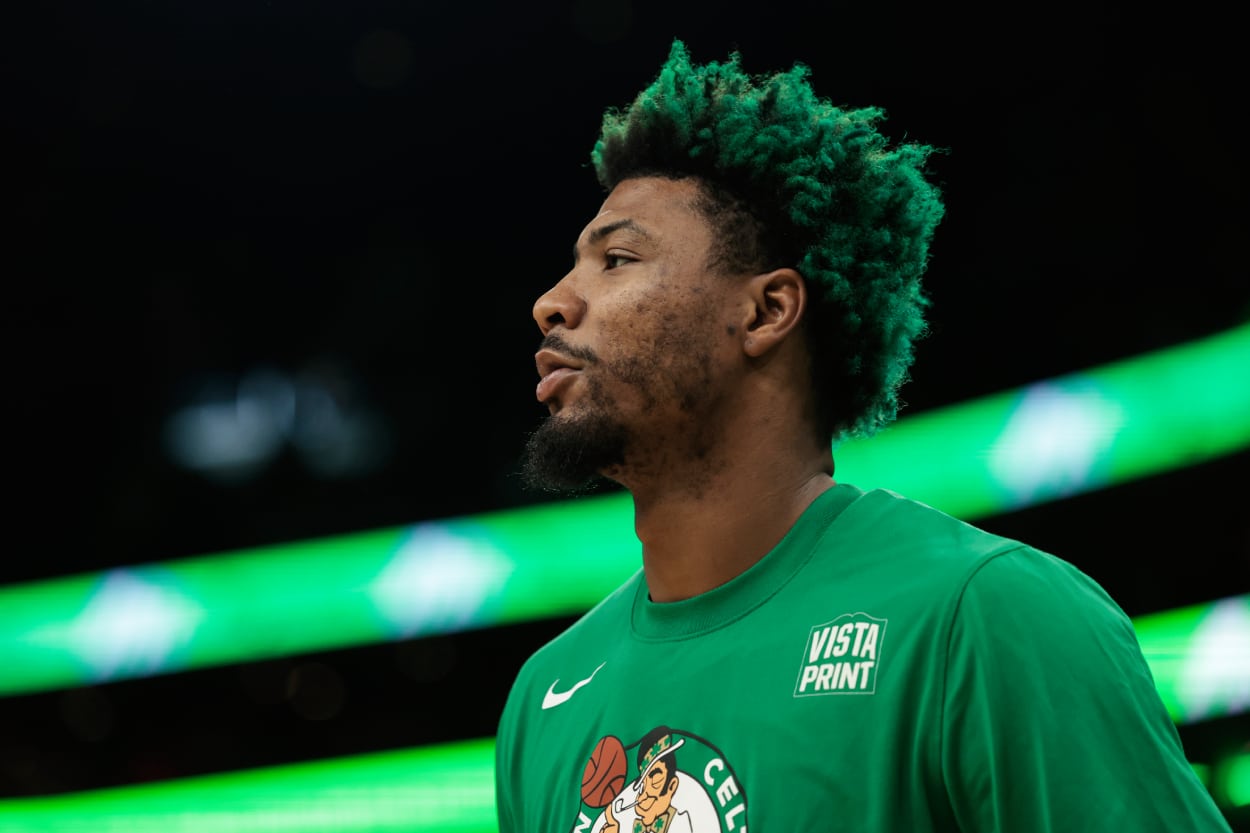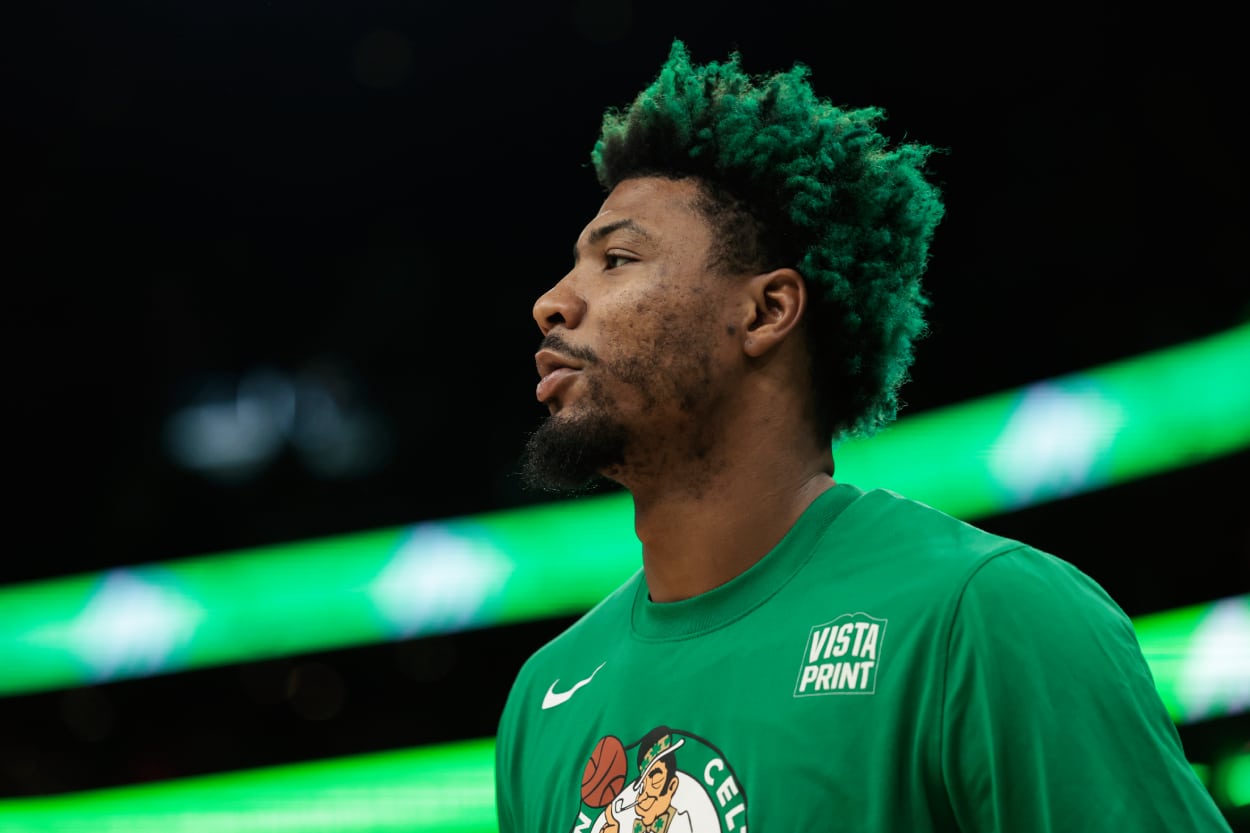 The Nets made a quick move to fire head coach Steve Nash on Tuesday. The Nets let Nash go after a 2-5 start, and rumors quickly spread about Nash's replacement.
The biggest news is the interest the Nets have in bringing in Udoka, who is in the midst of a one-year, team-issued suspension by the Celtics. It's been reported that the Celtics are willing to let Udoka walk. The Celtics aren't even expected to ask the Nets for compensation.
Smart said it "sucks" that Udoka is no longer coaching the Celtics and finds it a bit strange that he can't coach the Celtics but can jump right in with the Nets. He said it doesn't make sense to him.
"Obviously, we wish he was here," Smart said to Adam Himmelsbach of The Boston Globe. "We have no control over that. It definitely sucks. I guess it was deemed that whatever happened was enough for him not to be the coach here, but I guess not enough for him [not] to be a coach anywhere else, obviously.
"His name got slandered and slaughtered, and it was 'He'll probably never coach again,'" Smart said. "And a couple of months later, now he's possibly going to be the coach of one of our biggest rivals? It's tough. It makes no sense."
Smart said he loves Udoka, but he's riding with Mazzulla
It was a trying offseason for the Celtics, who were fresh off their first NBA Finals appearance since 2010. The Celtics had to deal with the Udoka situation after the first-year coach led a remarkable in-season turnaround. Boston went 25-25 through the first 50 games of the year before closing out the regular season with a 26-6 record.
Now, Boston is off to a 4-2 to start under Mazzulla, an assistant under Udoka last year.
Smart said he believed Udoka would return, but Tuesday's news shows that's not likely to happen.
"We obviously thought he'd be back, but obviously the team and organization felt a different way," Smart said. "Unfortunately, that's the business side of it, and we have to deal with it."
Smart said he loved playing under Udoka, who stressed the importance of defense. Smart was named the NBA's Defensive Player of the Year last season.
"They're both our brothers, and we love them the same," Smart said of Udoka and Mazzulla. "Unfortunately, the circumstances called for some desperate measures, and Joe has the coaching job, so that's who we're listening to and that's who we're rocking with."
Have thoughts on this topic? Keep the conversation rolling in our comments section below.