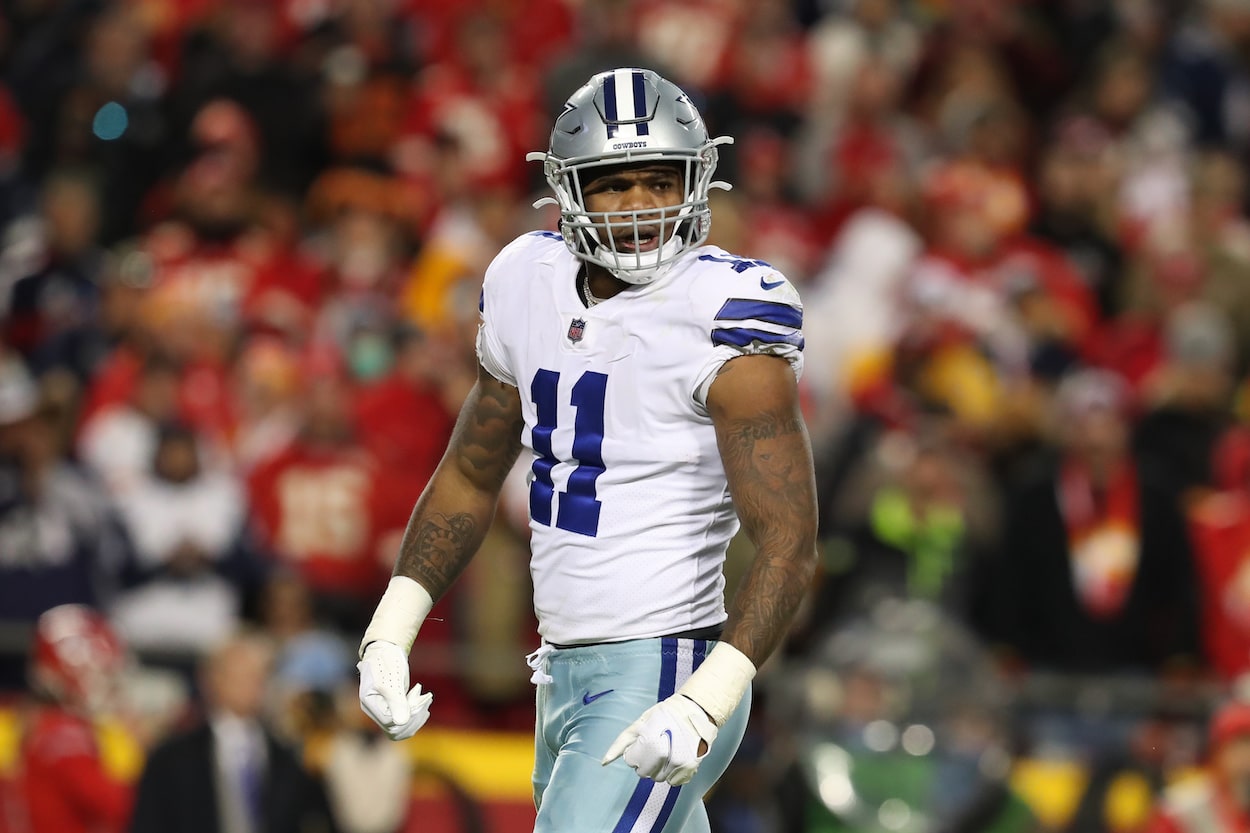 Micah Parsons Puts Michael Strahan on Notice: '23 Is That Goal'
After an incredible rookie season, Dallas Cowboys defender Micah Parsons has his sites set on Michael Strahan's two-decade-old record.
Dallas Cowboys rookie sensation Micah Parsons expects even more big things from himself in 2022. After playing linebacker and defensive end last season on his way to a Defensive Rookie of the Year Award, the former Penn State defender is looking for even more in 2022. He says that breaking his own personal record is the bare minimum for next season. But breaking Michael Strahan's single-season sack record is the goal.
Micah Parsons wants to break Michael Strahan's single-season sack record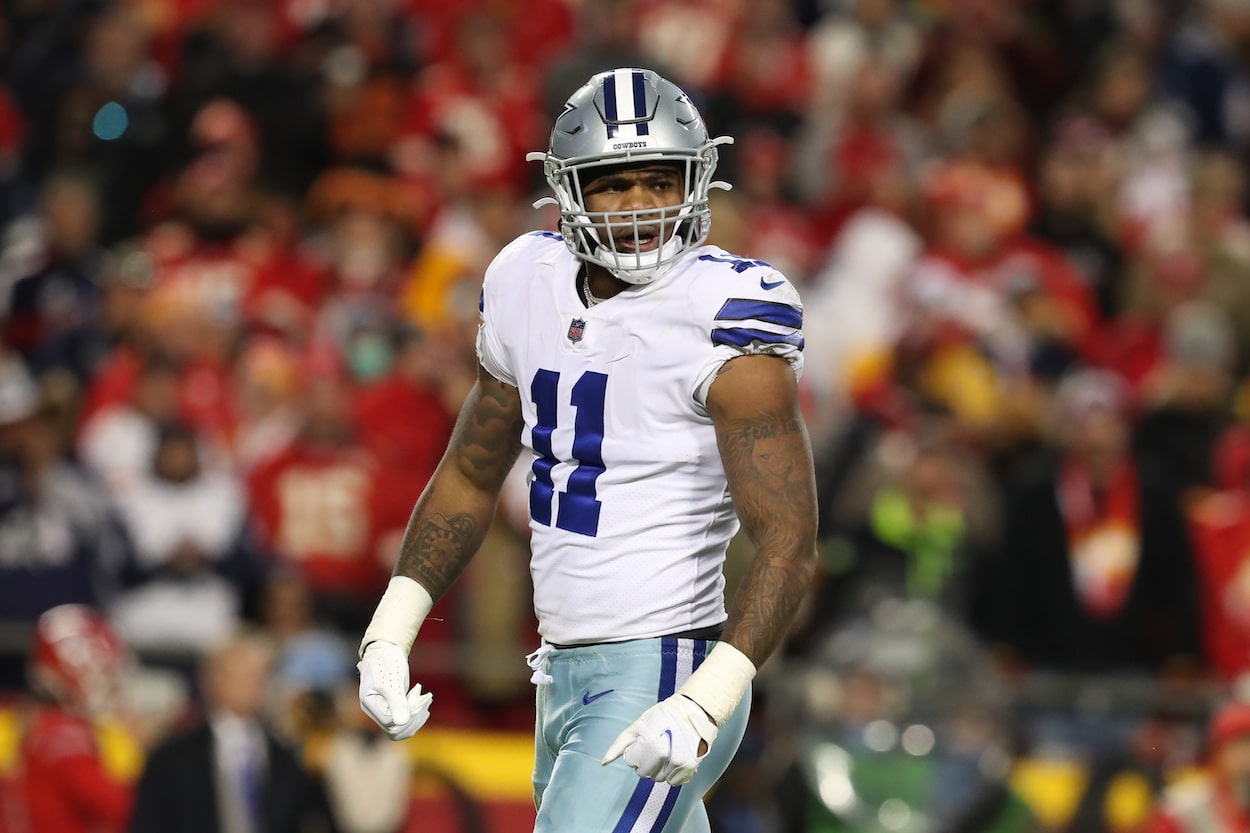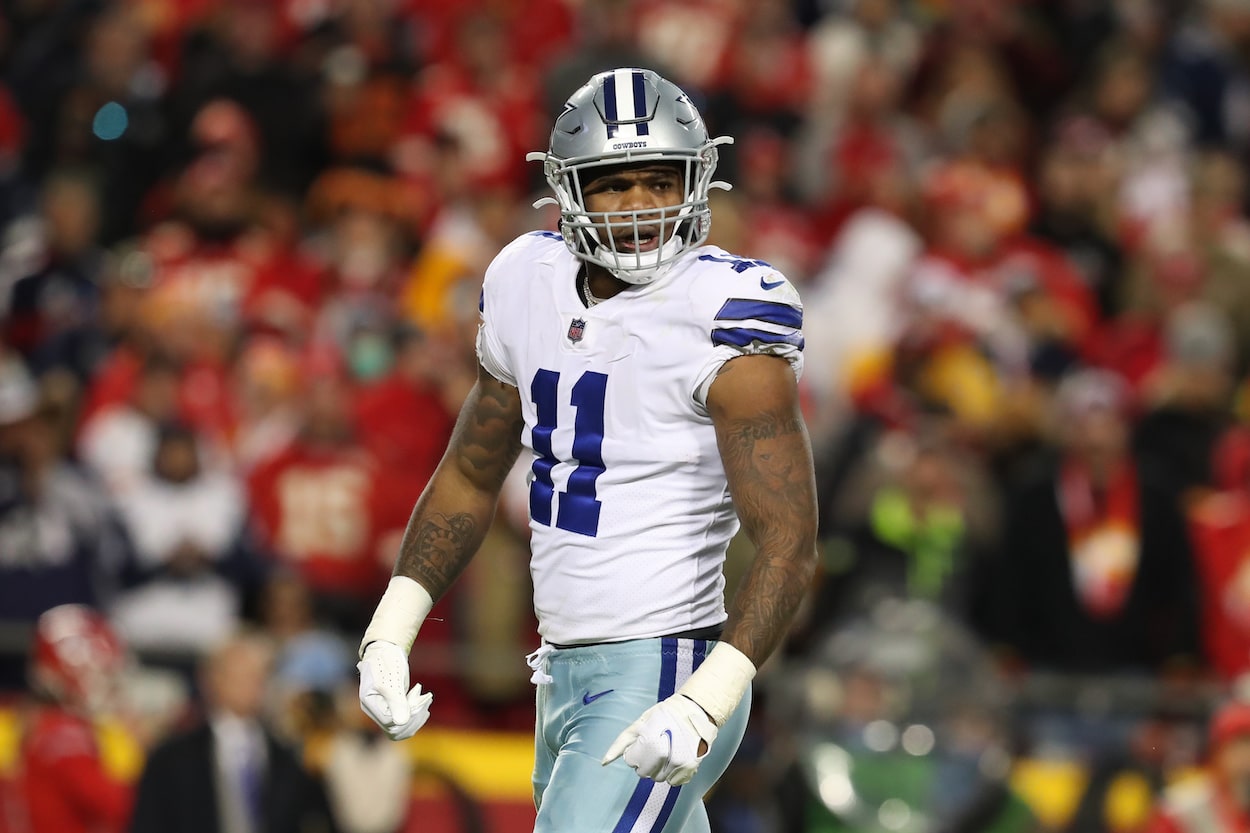 In 2001 New York Giants Hall of Fame defensive end Michael Strahan made history. Coming around the edge in a Week 16 game against the Green Bay Packers, the pass-rusher got (or Brett Favre gave him) sack number 22.5 for that season.
That broke New York Jets sack master Mark Gastineau's record set in 1984.
Since that day, Jared Allen (2011) and Justin Houston tied Gastineau, and in 2021, Pittsburgh Steelers edge-rusher T.J. Watt got even with Strahan's 22.5. However, no player has broken the record.
That could change in 2022 if Dallas Cowboys superstar Micah Parsons meets his goals.
Last season, the No. 12 pick of the 2021 NFL Draft filled up the box score in nearly every category. Playing all over the field, Parsons racked up 84 tackles, 20 tackles for a loss, 30 QB hits, 13.0 sacks, three passes defended, and three forced fumbles.
Next season, Parsons is aiming even higher.
The do-it-all defender recently spoke with CBS Sports' Cody Benjamin at an EA Sports event and told the reporter about his sack goal. "15's like the minimum," Parsons said. "But 23 is that goal."
He even shared with Benjamin that he's looking to add more interceptions to his repertoire in 2022. After his teammate Trevon Diggs led the NFL in interceptions with 11, Parsons shared, "I told Tre I might lead the team in picks."
Big words from Parsons, but as he showed last season, if anyone can back them up, it could be him.
All stats courtesy of Pro Football Reference