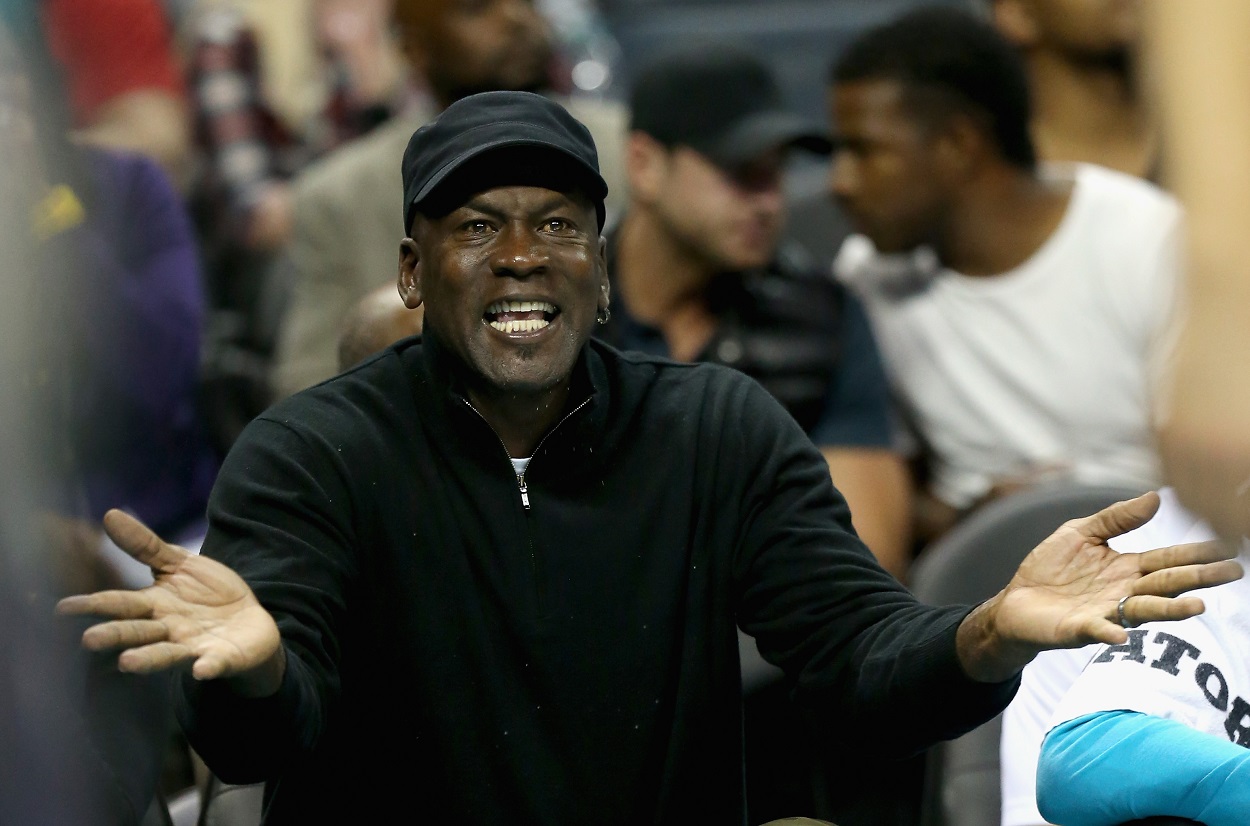 Michael Jordan's Former Teammate Says a Fan Once Went to Extreme (and Disgusting) Lengths to Get MJ's Autograph
Michael Jordan's former Chicago Bulls teammate, Will Perdue, recounted a story in which a fan went to extreme lengths to get MJ's autograph.
Michael Jordan is undoubtedly one of the most popular athletes in the history of the world. As we all saw during The Last Dance, it was nearly impossible for the six-time NBA champion to go anywhere during his prime years with the Chicago Bulls — and that apparently includes the bathroom.
Michael Jordan was easily the biggest star of his era
Like Muhammad Ali before him, Michael Jordan was more than just an athlete. He was (and still is) an icon and represented his sport as such by being the absolute best of his era — and maybe the best of all time (no, we're not getting into that argument today).
Drafted by the Chicago Bulls with the third overall pick in 1984, Jordan was essentially a one-man show in the Windy City during his first few seasons in the league. But as the team began to add key pieces, such as Scottie Pippen, Horace Grant, and head coach Phil Jackson, Jordan began focusing more on winning than individual accolades, although he still earned quite a few of those over the years.
The Bulls became the most popular team in the NBA and Jordan eventually surpassed Magic Johnson and Larry Bird as its biggest star. His global popularity was on full display in 1992 as he helped the famed "Dream Team" to a gold medal at the Olympics in Barcelona, which came just after MJ won his second consecutive NBA championship. The Bulls would go on to win four more titles in the '90s and Jordan just got bigger and bigger each and every year.
His face was everywhere in the 1990s
Just as Michael Jordan found a ton of success on the court, he was just as successful off of it. It was nearly impossible to turn on a television and not see his face pop up somewhere.
He had huge endorsement deals with the likes of Nike, Gatorade, McDonald's, Hanes, and so many more companies and it really felt like he was everywhere, which he essentially was. But, again, as we saw in The Last Dance, that fame comes with a price as he was mobbed everywhere he went. Outside of his home and the hotel rooms in which he stayed on the road, Jordan couldn't go anywhere without being hounded and that apparently includes an airport bathroom.
A fan once asked Michael Jordan for his autograph while MJ was in a bathroom stall at an airport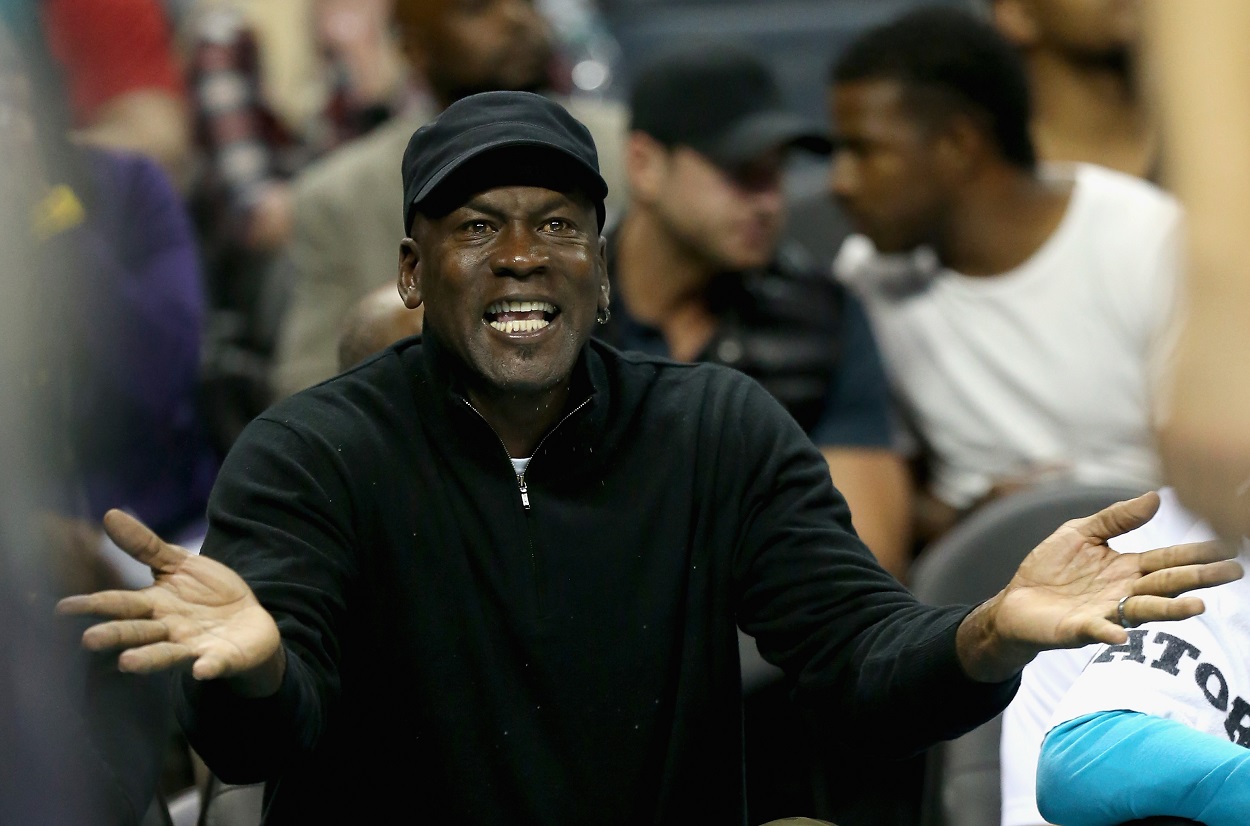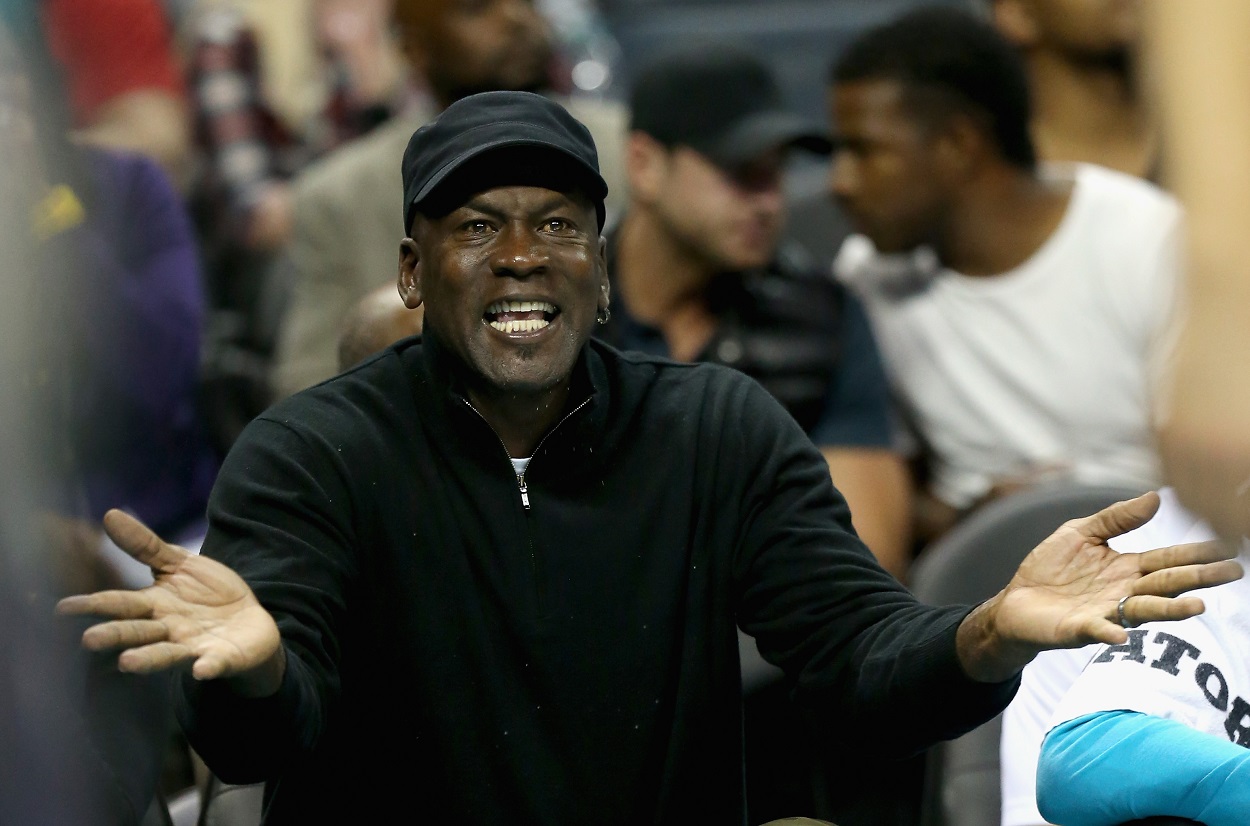 Former Bulls center Will Perdue recently told a story on the Bulls Talk podcast that shows just how crazy people would get to get a piece of Michael Jordan as he recounted a time in which a fan went so far as to bother MJ for an autograph in an airport bathroom. But this wasn't a thing where someone caught him at the door or at the sink. No, this person took things to the next level.
"We're flying somewhere, we get to wherever we're going, we get off the plane and as all men know, you get off the plane and the first thing you do is beeline it to the bathroom.

"Well, we all come running in and everybody's standing at the urinals and Michael walks in and goes 'Ugh.' So then he's gotta go into a stall, right? He closes the door. So obviously this guy thinks 'Well, he's gonna be in there for a while,' and takes a piece of paper and a pen and sticks it up underneath the door and goes 'Hey, man, you're gonna be in there for a while. Do you mind signing this?'"

Will Perdue on a fan asking Michael Jordan for his autograph in an airport bathroom
Perdue went on to say that he and the rest of his Bulls teammates simply couldn't believe what was happening but never did clarify whether or not the paper this fan gave to Michael Jordan was toilet paper.