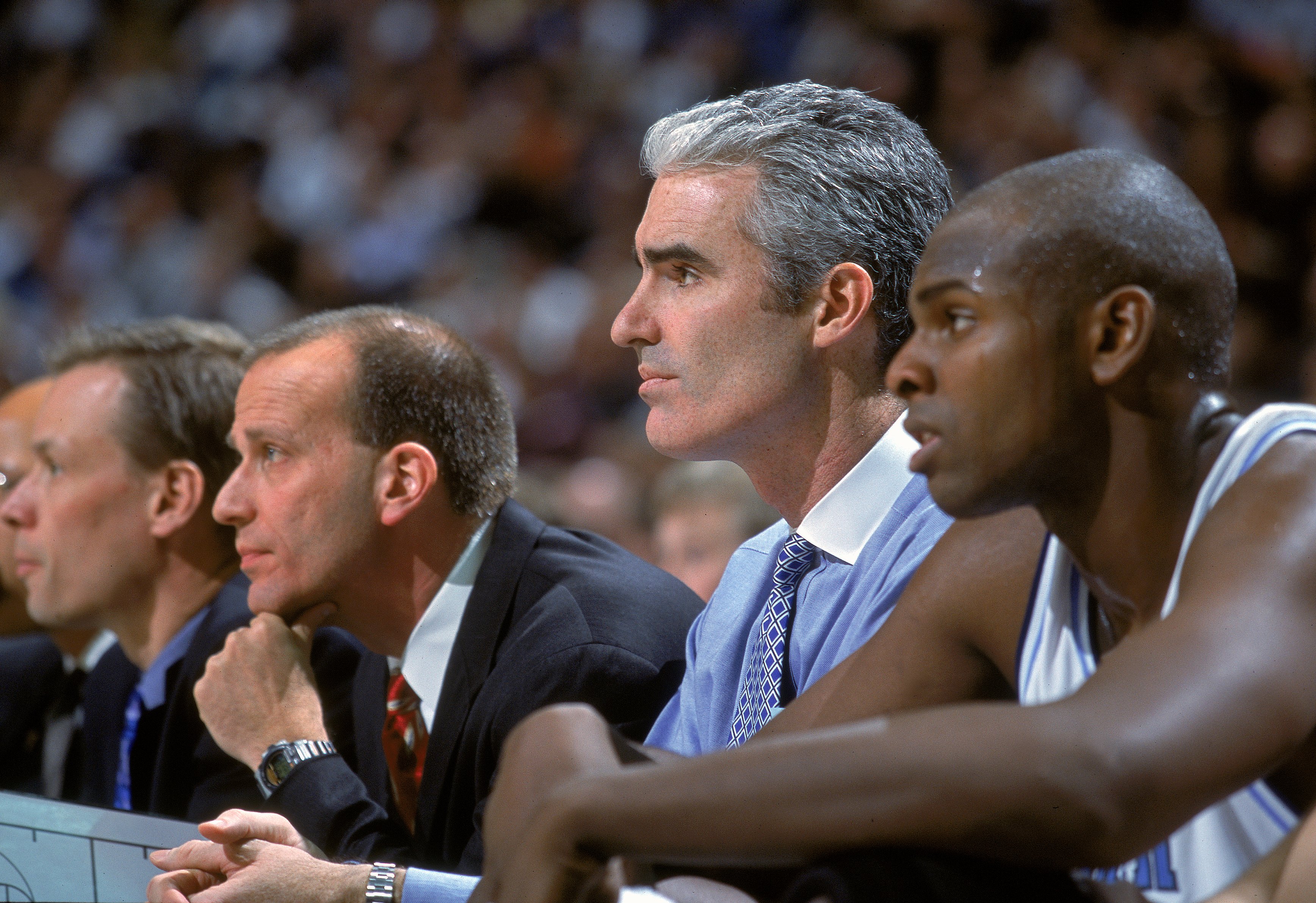 Michael Jordan Helped Numb the Pain After Matt Doherty's Devastating UNC Resignation in 2003
Michael Jordan helped his former teammate Matt Doherty when Doherty was forced to resign from his dream job.
Michael Jordan and Matt Doherty were college teammates at the University of North Carolina. They were also friends who went down distinctly different career paths after graduation. Jordan became arguably the NBA's best player of all time, while Doherty went into the coaching field. When Doherty was forced to resign as the head coach at his alma mater in 2003, Jordan was the first one there to help ease the pain.
Michael Jordan and Matt Doherty teamed up for a UNC title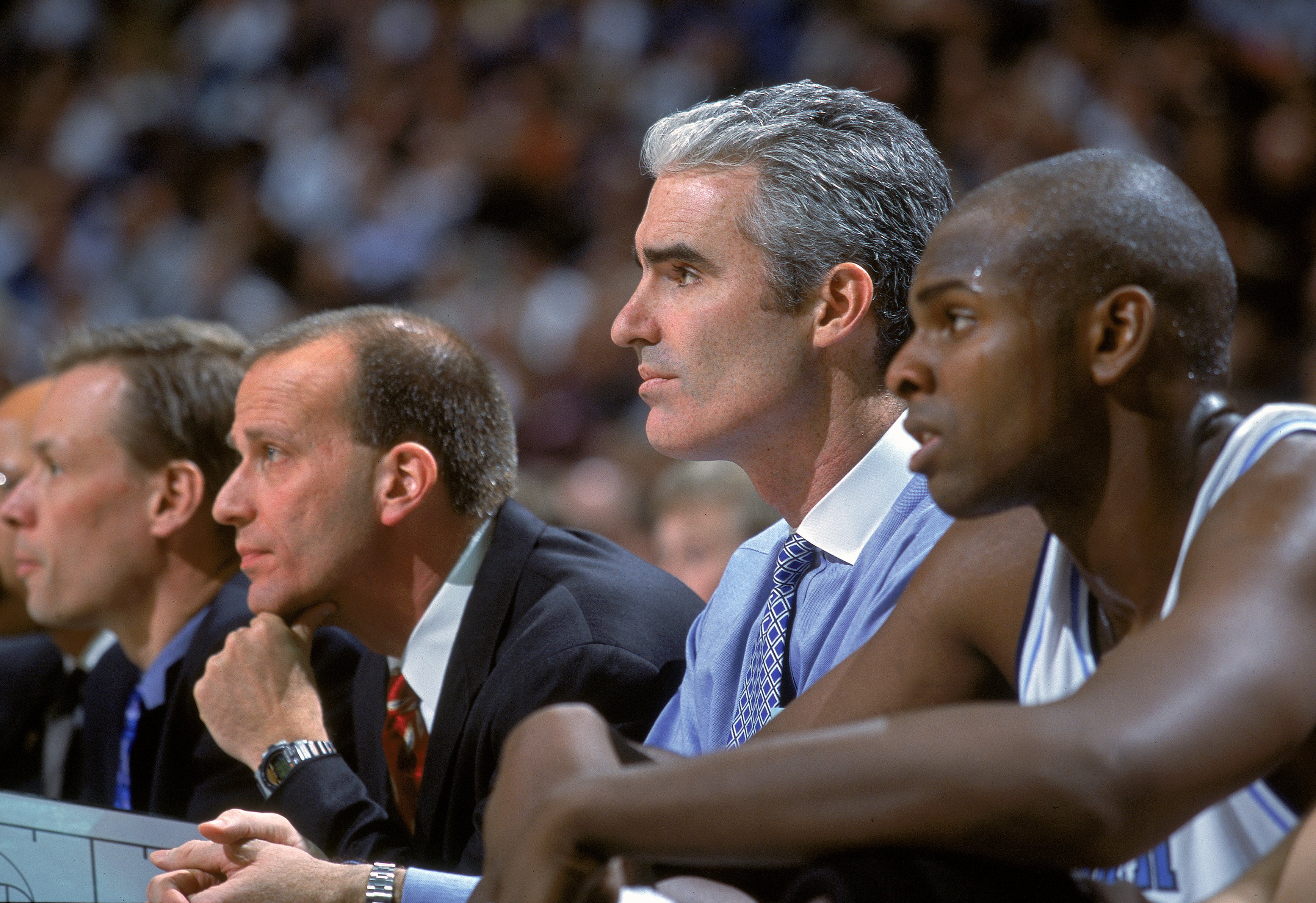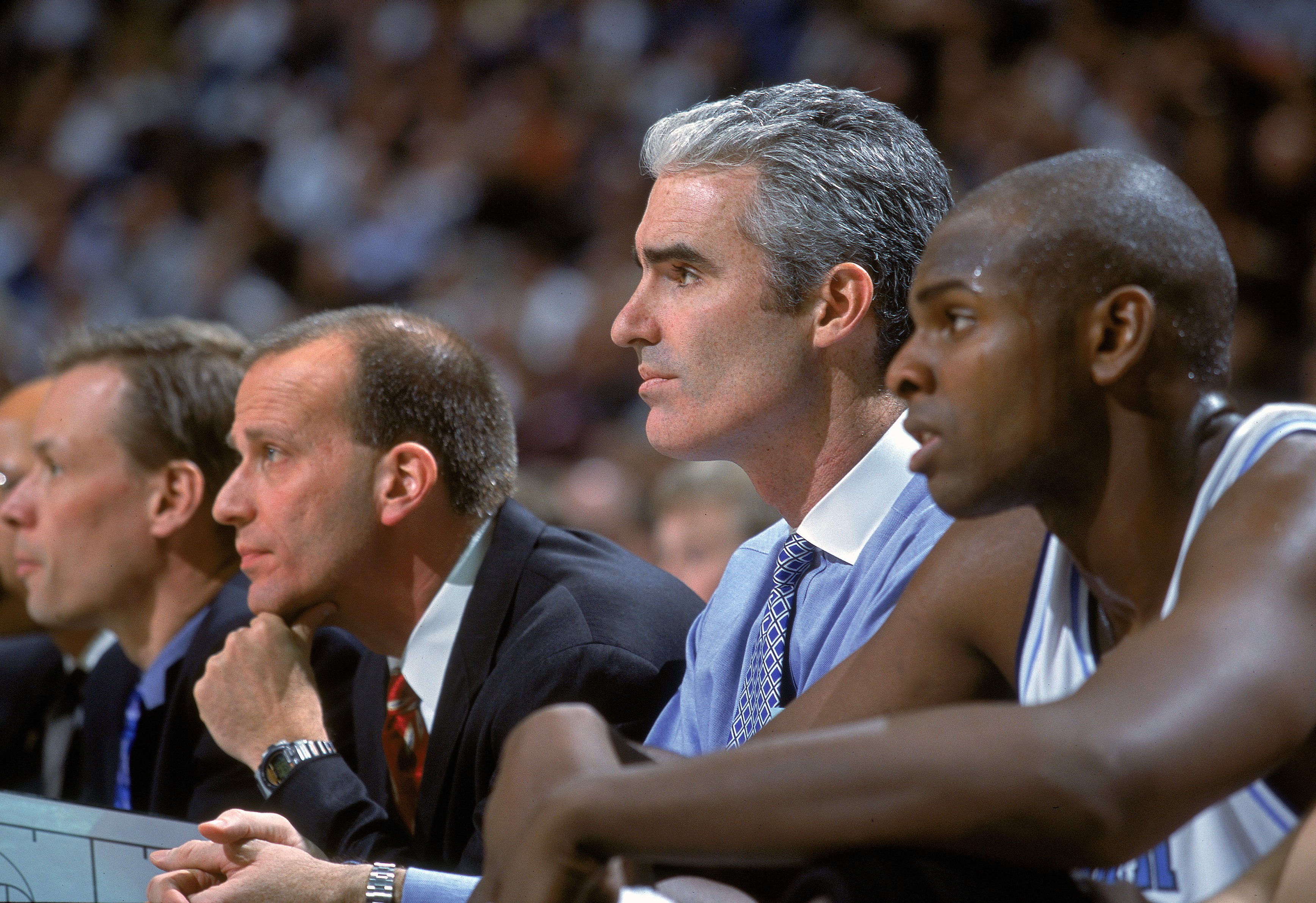 Michael Jordan and Matt Doherty were one year apart in school, with Doherty being a year older. Doherty knew Jordan had some basketball talent when he came in as a freshman, but it didn't stand out right away because of all the other talent that was on the UNC team.
"His competitiveness, his eagerness to learn…but we had James Worthy," Doherty said on the Endless Hustle podcast last month. "James Worthy was the best player on the team. We had Sam Perkins. Sam Perkins was a great player."
Jordan grabbed national attention when his Tar Heels took on Patrick Ewing and the Georgetown Hoyas in the national title game in 1982. The UNC freshman drained a jumper that turned out to be the game-winner. With his team down a point, Jordan knocked down his shot with 17 seconds to put UNC in front 63-62. Georgetown turned the ball over on the ensuing possession and UNC escaped with the win.
Doherty took his dream job as head coach of North Carlina
After working as an assistant coach under Roy Williams at Kansas, Matt Doherty took the head coaching job at Notre Dame in 1999. Expectations were high for the team, but the Irish went 16-13 and failed to qualify for the NCAA Tournament. They made the finals of the NIT, falling to Wake Forest. One year later, the head coaching job at UNC opened and he went for it.
"They asked me to come back," Doherty said last month on the Endless Hustle podcast. "They recruited me to come back and I took the job. I knew there was some risk, but I didn't want them going outside the Carolina family to hire another coach. "(Former coach Dean Smith) had Michael Jordan call me. Michael said, 'if you don't take this job, Coach Smith is going to go outside the family and hire Rick Majerus.' I didn't want an outsider coaching North Carolina."
In his first year, UNC made it to the second round of the NCAA tourney. The Tar Heels went 26-7 that season, triggered by an 18-game win streak. "We were ranked number one in the country," Doherty said. "We beat Duke at Duke for the first time in five years. There was nobody hotter than me in college basketball at the time. I was named AP Coach of the Year."
Doherty was forced to resign as head coach
Two years after being named AP Coach of the year, Doherty was forced to resign from his position. His team failed to make the NCAA tourney the next two seasons. There were also statements from players and their parents who questioned Doherty's leadership skills and his ability to get along with players, according to WRAL.com. Doherty was absolutely devastated.
"It was like somebody taking a bowie knife and cutting me from my throat to my navel and then just peeling back the layers for the world to see," Doherty said. "They shamed me in a press conference and I'm like, 'I'm family. I came back to help the family.' In families, there's always someone who does something stupid or something we don't agree with, but we're still family. You don't put that out on Front Street.
"When I was forced to resign, I felt like the black sheep of the family. I felt like I was kicked out of the family and wondered what people were thinking about me – teammates, players that I respected, alumni I respected. One of the first people to call me was Michael Jordan and he left a long message on my voicemail in support of me and disappointment of what happened. Pretty good validation."