Michael Jordan's Intense Competitive Fire Peaked When He Shot Pool With UNC Teammate Matt Doherty
It's widely known Michael Jordan is one of the fiercest competitors around. Whether it's on the golf course or on the basketball court, Jordan wants to win. Jordan, the six-time NBA champion with the Chicago Bulls, had his competitive fire on full blast in college when he was playing a game of pool with North Carolina teammate Matt Doherty.
Matt Doherty was Jordan's teammate and later coached UNC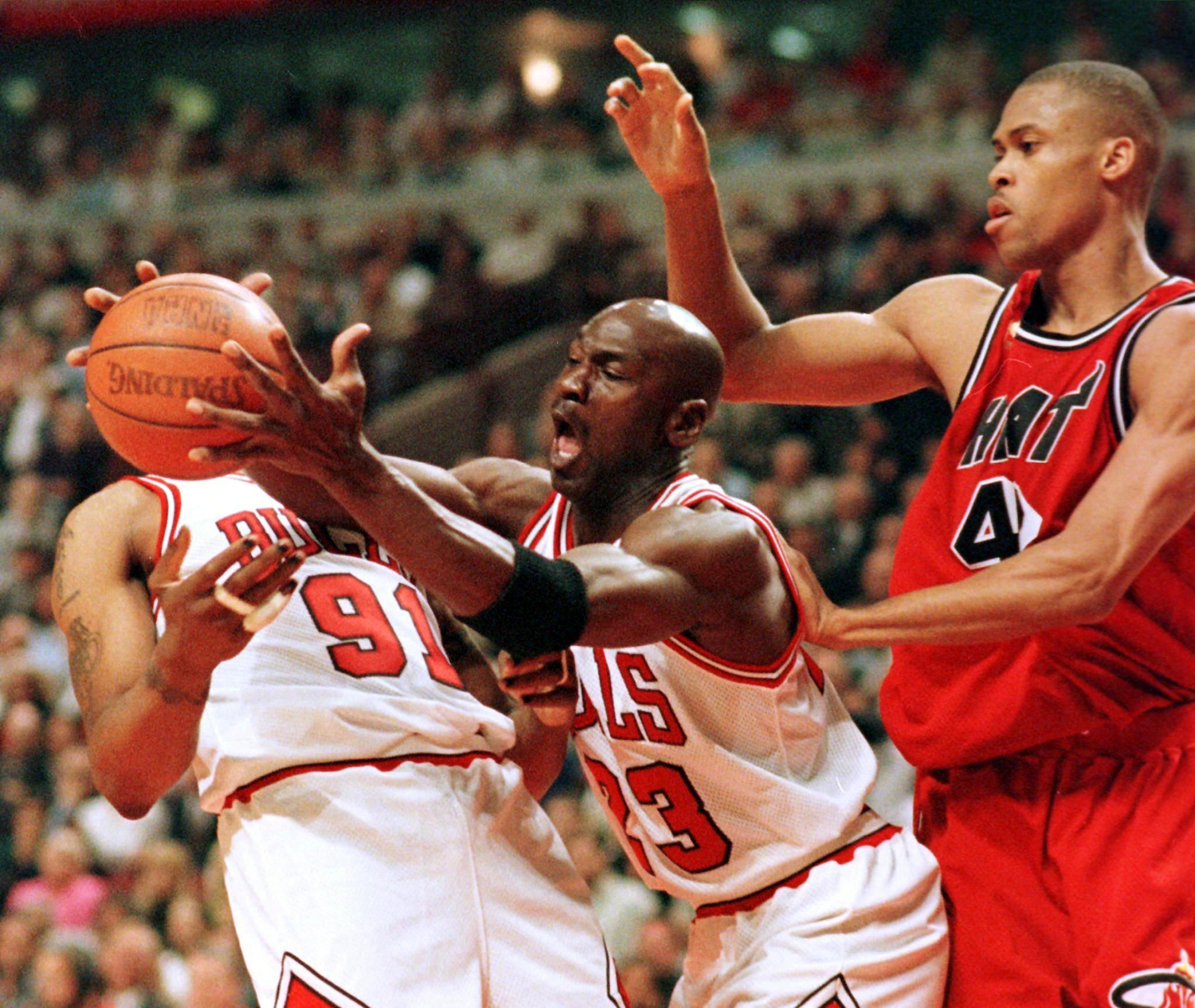 Matt Doherty was a 1980 McDonald's All-American out of East Meadow, New Jersey. He was a sophomore forward on the North Carolina men's basketball team that defeated Georgetown in the 1982 NCAA title game. Doherty played four years for the Tar Heels and averaged nine points for his career. He later went on to become the head coach at UNC from 2000-2003.
Doherty was a year older than Michael Jordan, and he was thoroughly impressed with the freshman Jordan, who wound up hitting the game-winning shot in the championship. "His competitiveness, his eagerness to learn…but we had James Worthy," Doherty recently said on the Endless Hustle podcast. "James Worthy was the best player on the team. We had Sam Perkins. Sam Perkins was a great player.
"Michael came in and did things that were so unique. His hang time, his ability to drive baseline and hang and find an opening and shoot the ball with touch was incredible."

Matt Doherty, former teammate of Michael Jordan
Doherty was in awe of Jordan
Matt Doherty was very impressed with what he saw from Michael Jordan, especially the season after Jordan hit his game-winning shot against Georgetown in the title game. "The summer after Michael's freshman year, all the pros come back in the summertime," Doherty said. "Michael had gotten a little stronger, grew about a half inch, and we're playing these pickup games.
"You have some of the better players in the NBA come back and one of them was Walter Davis. Walter Davis, they called him The Greyhound, he has his jersey in the rafters, number 24. He was an All-Pro for the Phoenix Suns and I'm sitting in the bleachers and Michael is literally giving it to Walter. I'm saying to myself, 'Yo, Michael. Chill. You're embarrassing Walter. His jersey is in the rafters. Show him some respect.' I remember having that thought."
Doherty said he noticed Jordan always took things up a notch when he played against better competition. "When he played on the Olympic team in 84, they were playing exhibition games against the NBA All-Stars, Magic Johnson, Larry Bird, all these guys," Doherty said. "Now I'm seeing Michael play against the pros in real games, important games, and he's the best player on the court."
Doherty saw Jordan's intense competitiveness up close
During a March 18 episode of the Endless Hustle podcast, Matt Doherty was asked if he ever got an up-close look at Jordan's competitive nature. If so, was that the way he always was? "Yup, pretty much," Doherty said. Doherty then rattled off a few examples.
"Whether it was a shooting drill, everything was competitive," Doherty said. "He talked a lot of junk. I remember two instances in particular. One, we're shooting pool on a road trip at UVA. I'm playing pool against him and I win. He looks at the table, takes his pool cue, throws it on the table, and says, 'this table's not even regulation.' And he walked out.
"Another time we were playing pickup (basketball) and he calls a foul. I'm like, 'dude, that's not a foul. That's soft. That's not a foul.' We didn't finish the game. We walked off the court. Michael liked to win and he liked to win at everything."