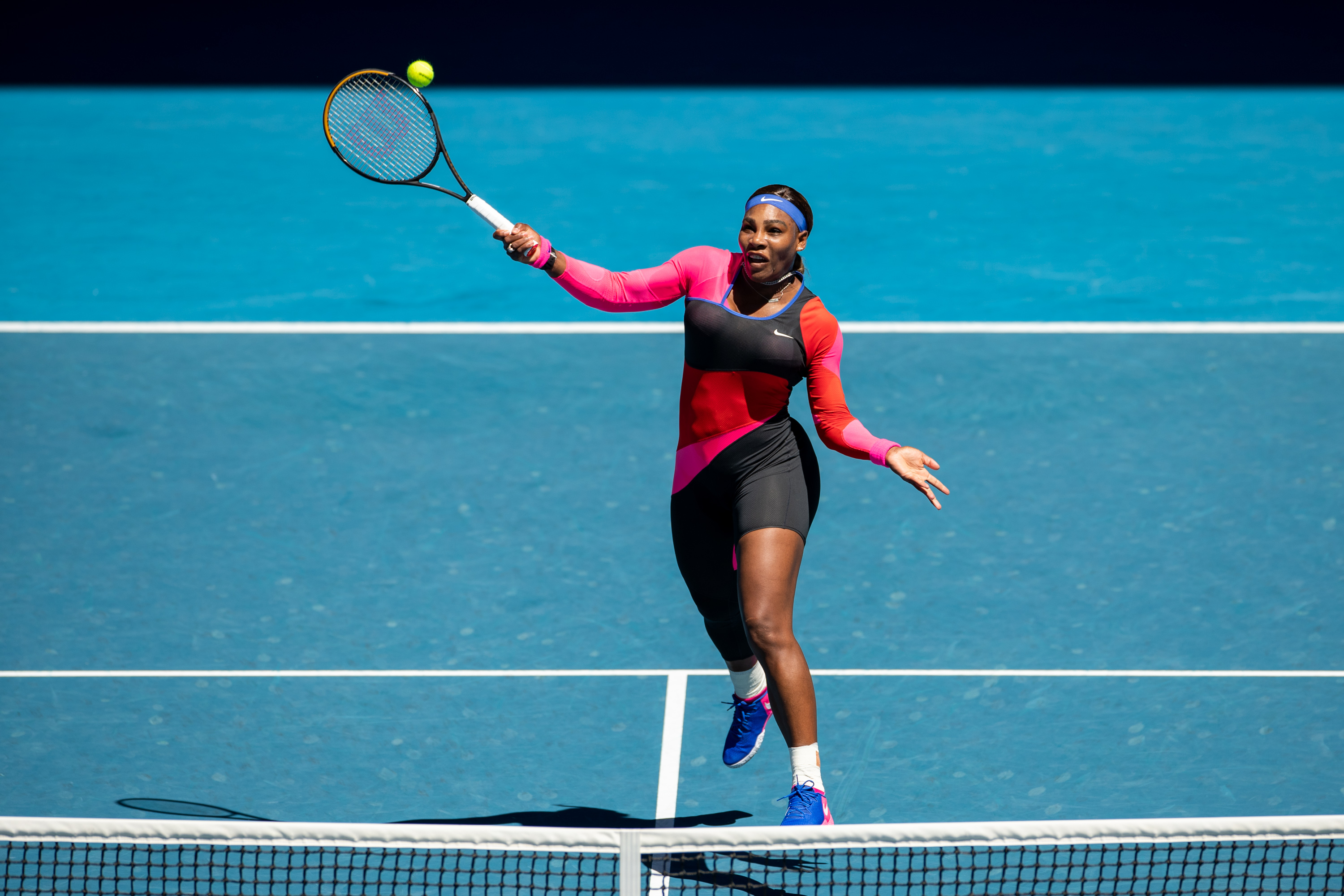 Michael Jordan Stunned Serena Williams With the Perfect Gift After Her 2017 Australian Open Title
Michael Jordan gave Serena Williams the perfect gift in 2017.
According to Michael Jordan, when Serena Williams won the 2017 Australian Open, it was a milestone victory. Williams defeated her sister, Venus Williams, in the finals of the tournament for her seventh Australian Open championship. For Jordan, there was a bigger number in the spotlight and he rewarded her for reaching that number by sending Williams a gift that left her somewhat speechless.
Michael Jordan and Serena Williams are the GOATS in their sports
RELATED: Michael Jordan Always Taunted Derek Jeter About Having More Championships
Sure, it's debatable, but Michael Jordan and Serena Williams are widely considered the best players in their respective sports. They're both big-time winners and their athleticism is off the charts. Both enjoyed lengthy careers that were dominated by championships and personal achievements.
Jordan is the author of two different three-peats with the Chicago Bulls. He's the owner of six NBA titles and was named the NBA's Most Valuable Player five times. Jordan was the league's top scorer in 10 seasons and he was a 14-time NBA All-Star. Jordan was inducted into the Naismith Memorial Basketball Hall of Fame in 2009.
Williams was just as dominant on her court. In singles matches, she has posted an 851-148 record. She has won Wimbledon and the Australian Open seven times each. Williams was ranked No. 1 by the Women's Tennis Association on eight different occasions from 2002-2017. She has racked up 73 career titles.
Jordan surprised Williams with a gift in 2017
At the 2017 Australian Open, Serena Williams defeated her sister Venus Williams in straight sets, winning 6-4, 6-4, in the final round. The victory was the seventh Australian Open of Serena's career. It also was her 23rd Grand Slam title. That's the number that opened the eye of Michael Jordan.
Jordan, of course, sported No. 23 for most of his career in the NBA. He took not of Williams' victory and sent her a gift, accompanied by a letter. Williams was doing an interview on SportsCenter shortly after title No. 23 when she was handed a box and was told it was coming from "a very very special and a very accomplished fan."
Williams opened the big white box with the No. 23 on camera. As she opened it, she said, "I don't like surprises." It was a gift from Jordan that put an immediate smile on her face.
Williams was shocked to get a gift from Jordan
When Serena Williams opened the box, she first read the letter from Michael Jordan out loud. "Winning is hard, it takes years of hard work, mental toughness, and a willingness to accept the fact that you hate to lose," Williams said, reading the letter. "Congratulations, with much respect on winning No. 23. It will be a privilege to keep watching your determination on the court."
Inside the box were two pairs of Jordan sneakers in the customized box that was lined in pink, her favorite color, according to The Washington Post. Williams received a new red and black pair of NikeCourt Flare AJ1 sneakers that she put on after winning her title, as well as a pair of pink and black AJ1 kicks.
Williams was stunned and struggled in thanking Jordan on-air. "These are my shoes in my favorite colors," Williams said. "Thank you, Michael. Thank you, Michael Jordan. I can't believe I'm saying thank you to Michael Jordan."