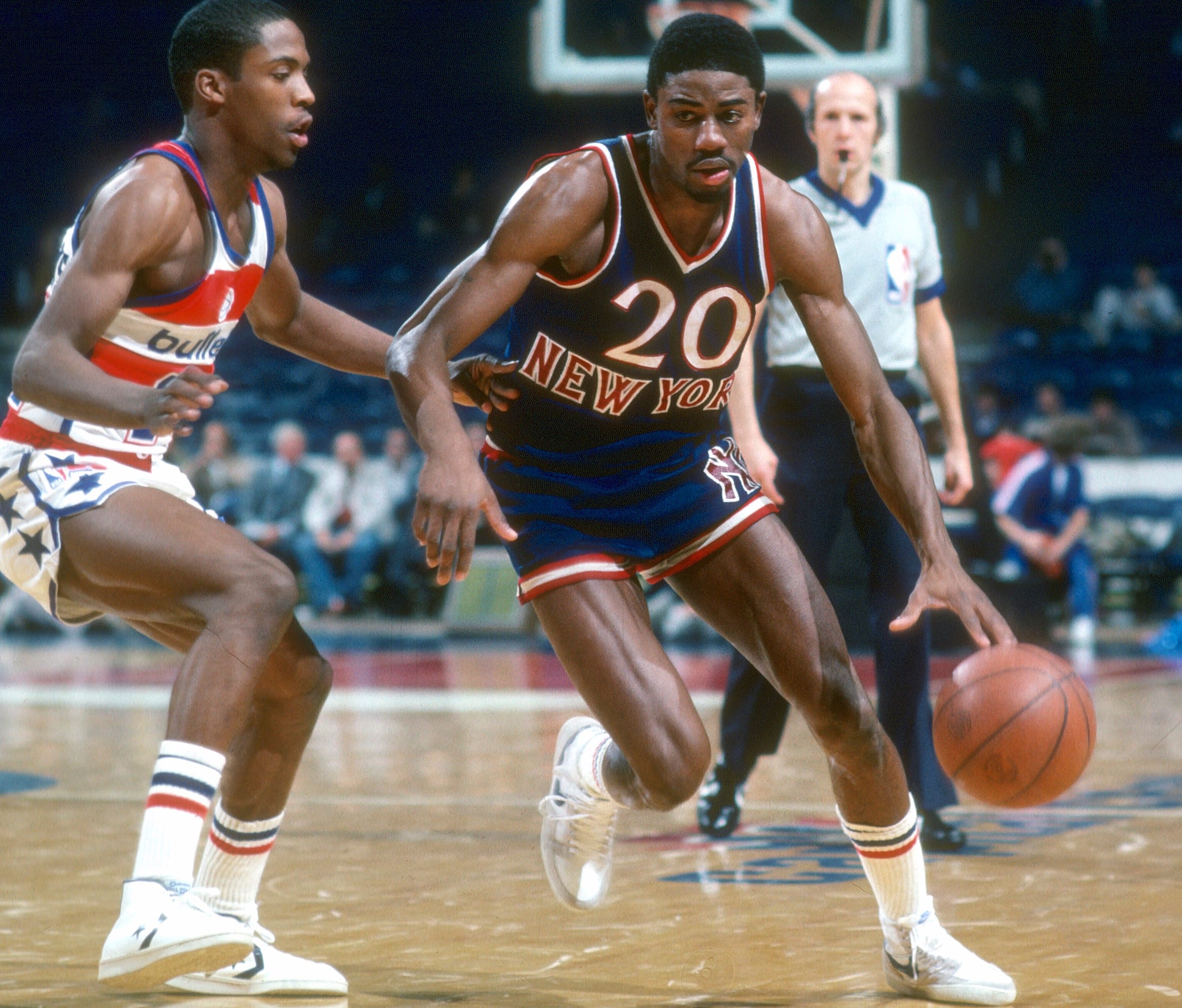 Micheal Ray Richardson Said His First Words to Hubie Brown Resulted in an Immediate Trade From the Knicks
Micheal Ray Richardson clashed with New York Knicks coach Hubie Brown one day and was traded the next.
Micheal Ray Richardson had no problem with New York Knicks coach Willis Reed. Hubie Brown is another story.
Richardson played eight years in the NBA before he was issued a lifetime ban for violating the league's drug policy for the third time. He never actually played a game under Brown, and Richardson recently hinted that may have been the case because of what he said to his new coach during their first meeting.
Micheal Ray Richardson was a strong two-way player in the NBA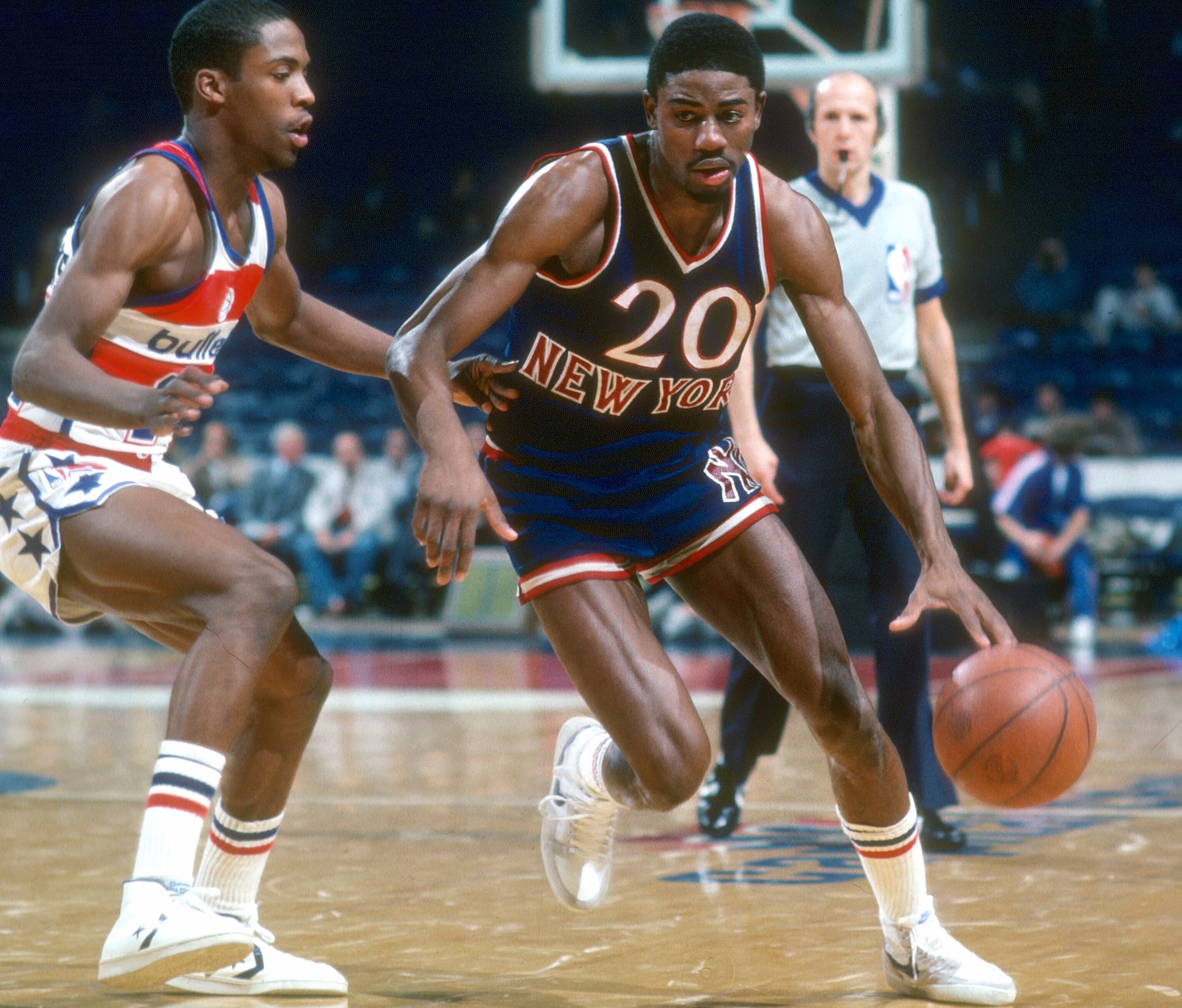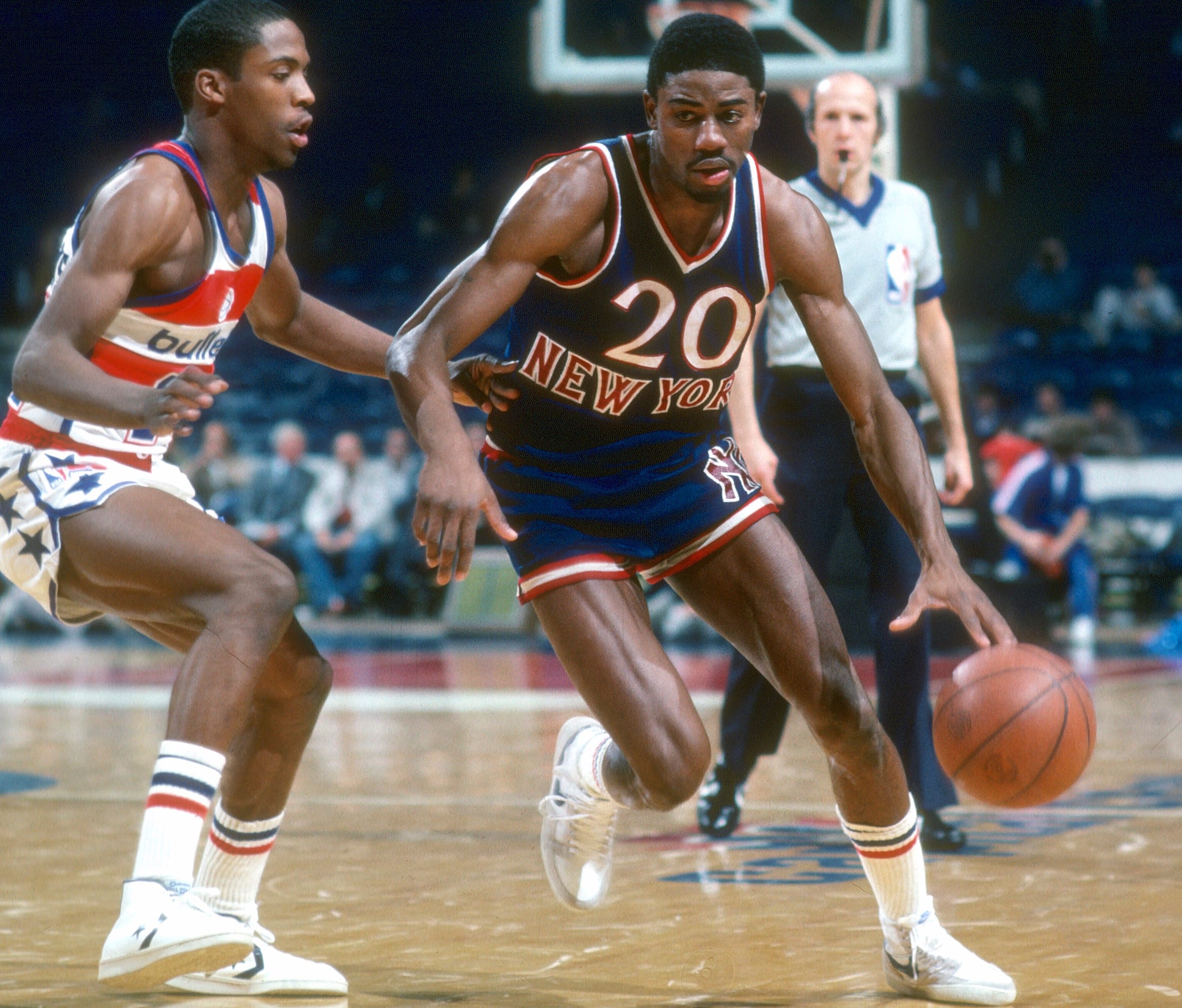 Richardson, known as 'Sugar,' played four years of college basketball at Montana, averaging 24.2 points as a senior. A 6-foot-5 guard, he was selected fourth overall by the New York Knicks in 1978, then coached by Reed.
"Willis Reed was a great guy," Richardson said on the Showtime With Coop podcast, hosted by former Los Angeles Lakers guard Michael Cooper. "You know, he came to scout me when we played in Northern Arizona. He didn't send scouts. He came out to see me himself, and he's the one who drafted me."
Richardson played four seasons with the Knicks, proving he was a strong two-way player. He averaged 14.2 points, 7.1 assists, and 6.0 rebounds in those four seasons. He also averaged 2.6 steals, including an NBA-leading 3.2 in his second NBA season.
Before the 1982-83 season, the Knicks traded Richardson to the Golden State Warriors. Richardson only played 33 games for the Warriors before they traded him to the New Jersey Nets.
In his first full season with the Nets, he was limited to 48 games after spending time in a drug-rehabilitation center. The following year, he earned the Comeback Player of the Year award after putting up a career-high 20.1 points in 82 games and leading the league in steals.
Richardson was permanently banned from the NBA in 1986 after violating the league's drug policy for the third time.
Richardson said he was quickly traded after a comment he made to Hubie Brown
Richardson began his NBA career playing for Reed, but Reed left the team early in the 1978-79 season and was replaced by Red Holzman. Brown then replaced Holzman to begin the 1982-83 season.
Richardson didn't appear to be a big fan of Brown.
"Can I tell you a story about Hubie Brown?" Richardson asked. "He took over the coaching job after Red Holzman had left. His first day of training camp we had a meeting with all the players. You know how, at that time, how Hubie would talk to players? He went by Bill Cartwright and called Bill Cartwright Miss Bill. His nickname was Mr. Bill, but he called him Miss Bill.
"Then he goes to Campy Russell and said, 'Campy Russell, you're just a 6-7 jump shooter. You never won nothing.' Then he comes to me and says, 'Sugar, on a team, there's always an a**hole, and that's you.'
"Then I raised my hand and said, 'Hubie, wait a minute. On this team, there's two a**holes. There's you, and there's me.' The next day the motherf***er trades me. True statement. True statement."
Whether or not Richardson was traded because he clashed with Brown is unknown. What is known is the Knicks received the legendary Bernard King in that deal with the Warriors.
Like Sportscasting on Facebook. Follow us on Twitter @sportscasting19 and subscribe to our YouTube channel.