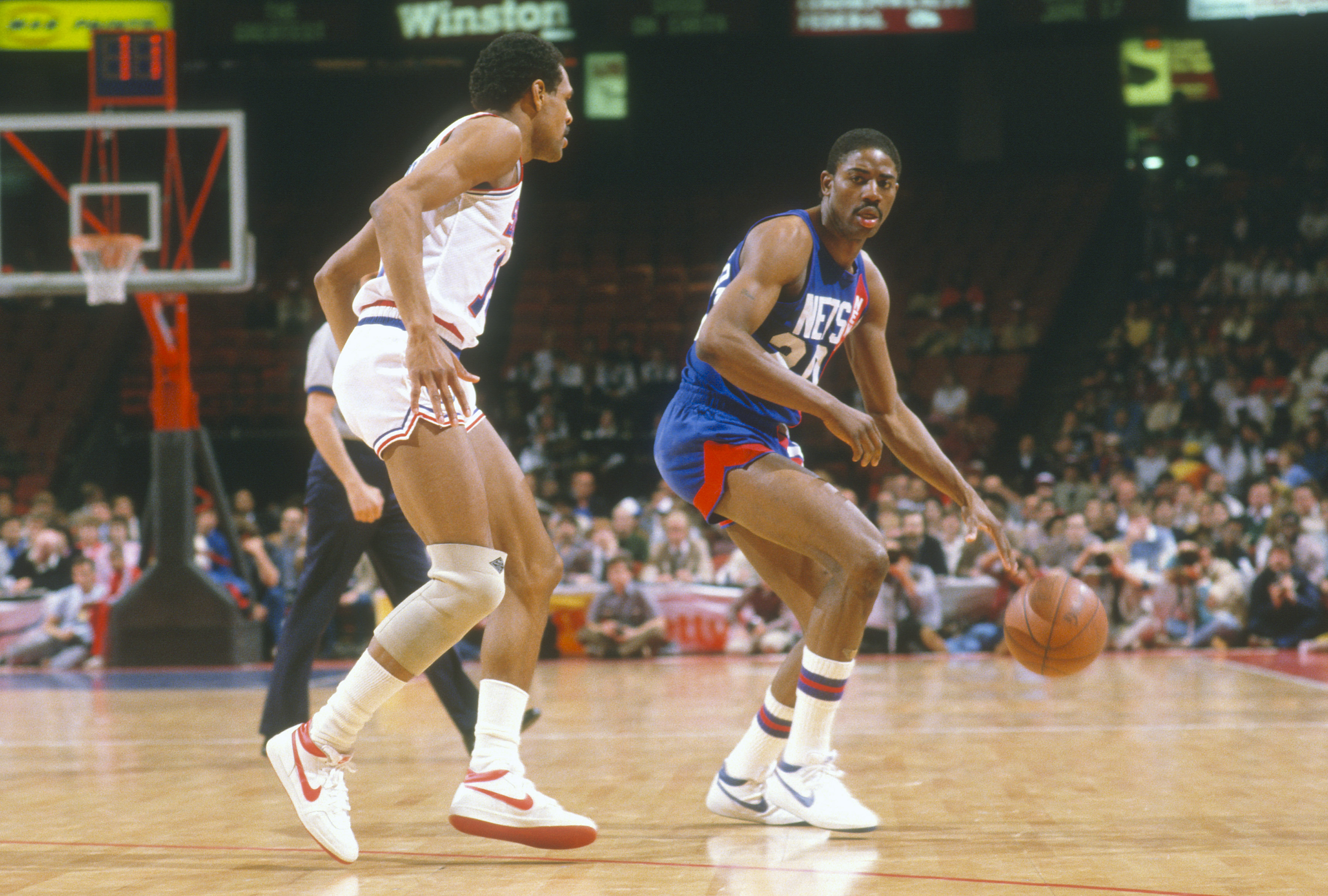 Explosive Micheal Ray Richardson and Defensive Stopper Michael Cooper Still Talking Trash to Each Other 40 Years Later
Micheal Ray Richardson was a potent offensive player and a standout on defense.
Micheal Ray Richardson could do it all with the ball. Michael Cooper is known for his defensive prowess as a member of the Showtime Los Angeles Lakers. The two recently got together on Cooper's podcast and reminisced about their good old days in the NBA.
Richardson was a scorer, passer, and rebounder, finishing his career with 18 triple-doubles. Cooper is a five-time NBA champ and the 1987 NBA Defensive Player of the Year. The two got into a little back-and-forth action about whether Richardson's offense or Cooper's defense came out on top when the two met in the 1980s.
How good was Micheal Ray Richardson?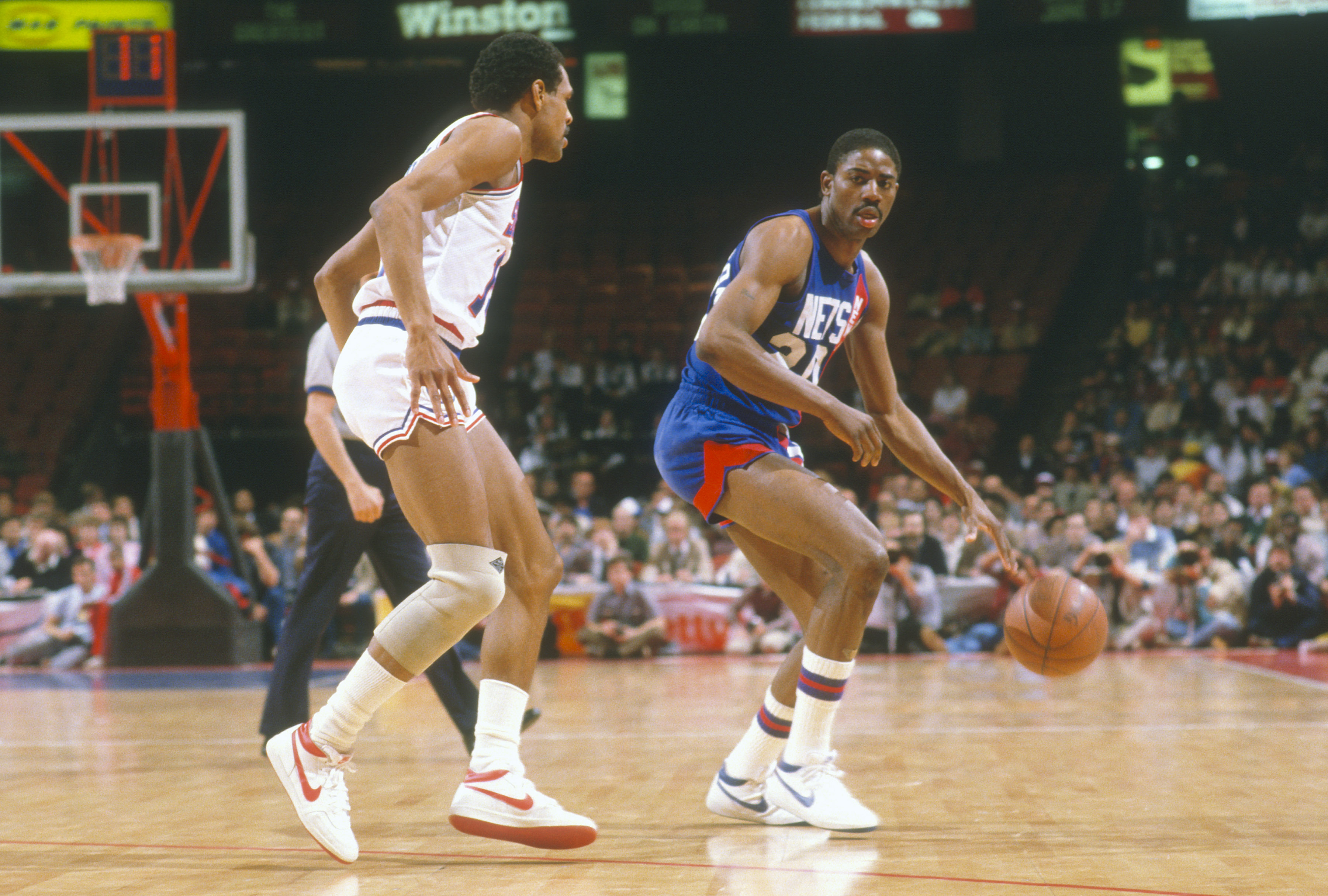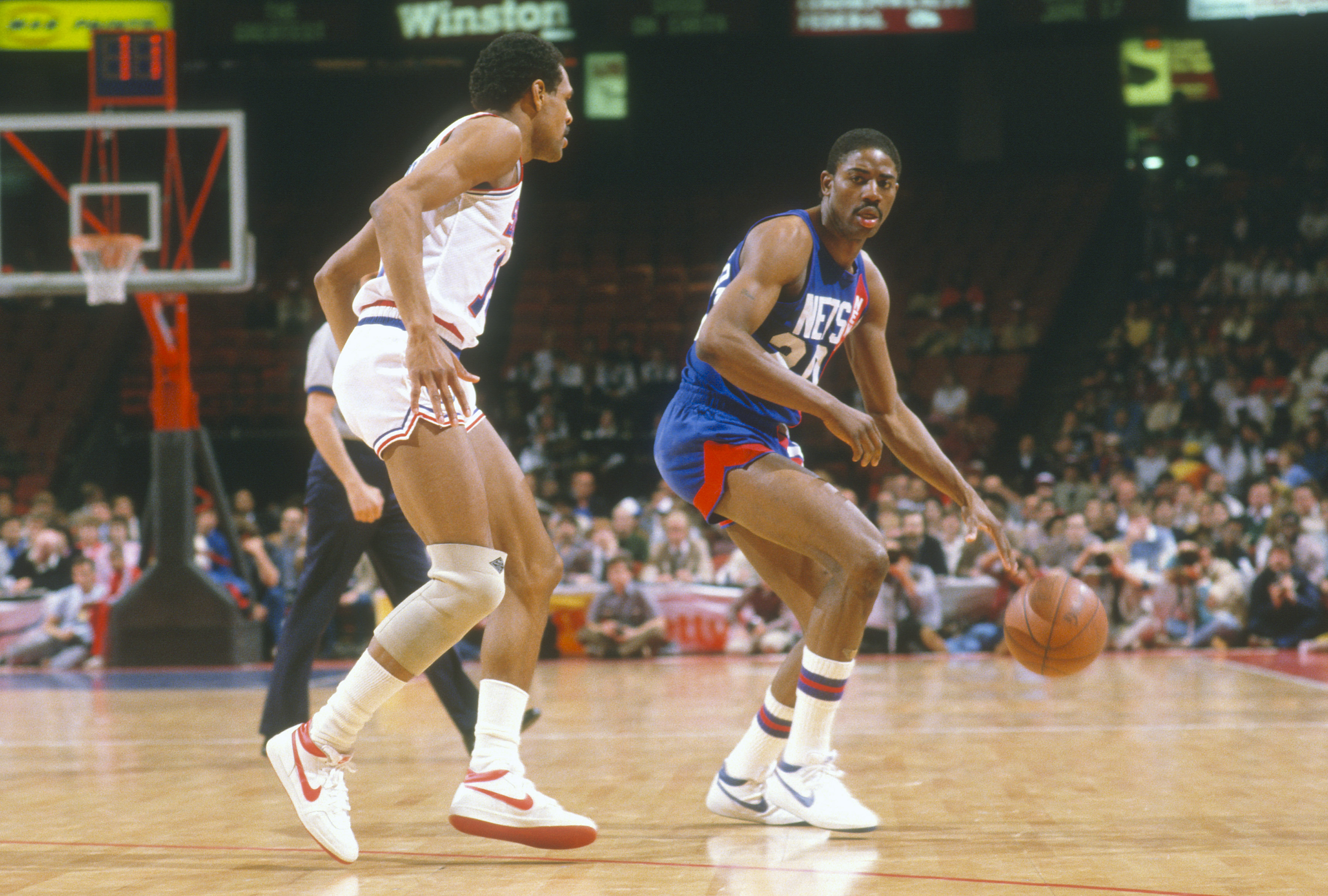 Richardson could fill a stat sheet. The fourth overall pick in the 1978 NBA Draft, Richardson was selected by the New York Knicks after a four-year career at Montana, where he averaged 24.2 points as a senior. The 6-foot-5 guard could play the point and could also light it up from the outside. He played eight seasons before his NBA career was derailed by substance abuse issues and took his game overseas.
After a rookie season in which he averaged just 16.9 minutes, he made a name for himself in his second NBA season. Richardson led the league in assists and steals, while putting up 15.3 points and 6.6 rebounds and making the first of three straight All-Star appearances.
"I was drafted by Willis Reed, and he was only there for 16 games," Richardson told Cooper recently on the Showtime With Coop podcast. "Then they brought back Red Holzman, who really didn't believe in playing rookies, so I really didn't get a lot of playing time my first year. My second year, I started. I went back home and I worked and worked, and when I got back to camp that second year, I had the starting job."
Richardson played four years with the Knicks, averaging 14..2 points, 7.1 assists, and 6.0 rebounds, before the Knicks traded him to the Golden State Warriors in a deal for high-scoring Bernard King. He lasted 33 games with the Warriors before they sent him to the New Jersey Nets.
In the 1984-85 season, Richardson was named Comeback Player of the Year. He was limited to 48 games the previous season after spending time in a drug-rehabilitation center. He made his fourth All-Star appearance in '85 in a season where he averaged a career-high 20.1 points and led the league in steals.
The NBA permanently banned Richardson in 1986 after violating the league's drug policy for the third time.
Richardson and Cooper continue their trash talking 40 years later
Richardson was one of the most explosive offensive players during his time, although his defense was also stellar. Cooper was known for guarding the opponent's best player with his shut-down defense.
Richardson said he'd thrive in today's NBA, simply because the way the game is called.
"The way they blow the whistle if a guy is touching while playing defense, I would average 10 to 15 free throws a game," he said. "It's just amazing that you can't touch a guy anymore."
Then the trash-talking began.
"They don't want to go back to the '80s, where we could put our hands on you like I used to put my hands on you. You'd be crying, 'Coop, Coop get your hands off me,'" Cooper said.
"Hey Coop, I love when you put your hands on me because I always knew where you was," Richardson responded. "That's why I used to bust your ass all the time. A defensive stopper? I don't know who gave you that s***. How do they call you a defensive stopper when everybody sees you, they give you 30? Who you stopping?"
Cooper said he didn't remember Richardson going off against him often.
"i only remember one game, and that was in New York, when you did anything over 30 on us," he said. "I had a briefcase full of handcuffs. I'd handcuff players where they couldn't do anything but catch the ball and pass it."
"Coop, you had all that hype because you were part of the Showtime," Richardson said. "You couldn't guard me. I used to love to see you. They used to call you a defensive ace, a defensive stopper. I took that personal, Coop."
It was entertaining to see two stars still throwing digs at each other 40 years later.
Like Sportscasting on Facebook. Follow us on Twitter @sportscasting19 and subscribe to our YouTube channel.