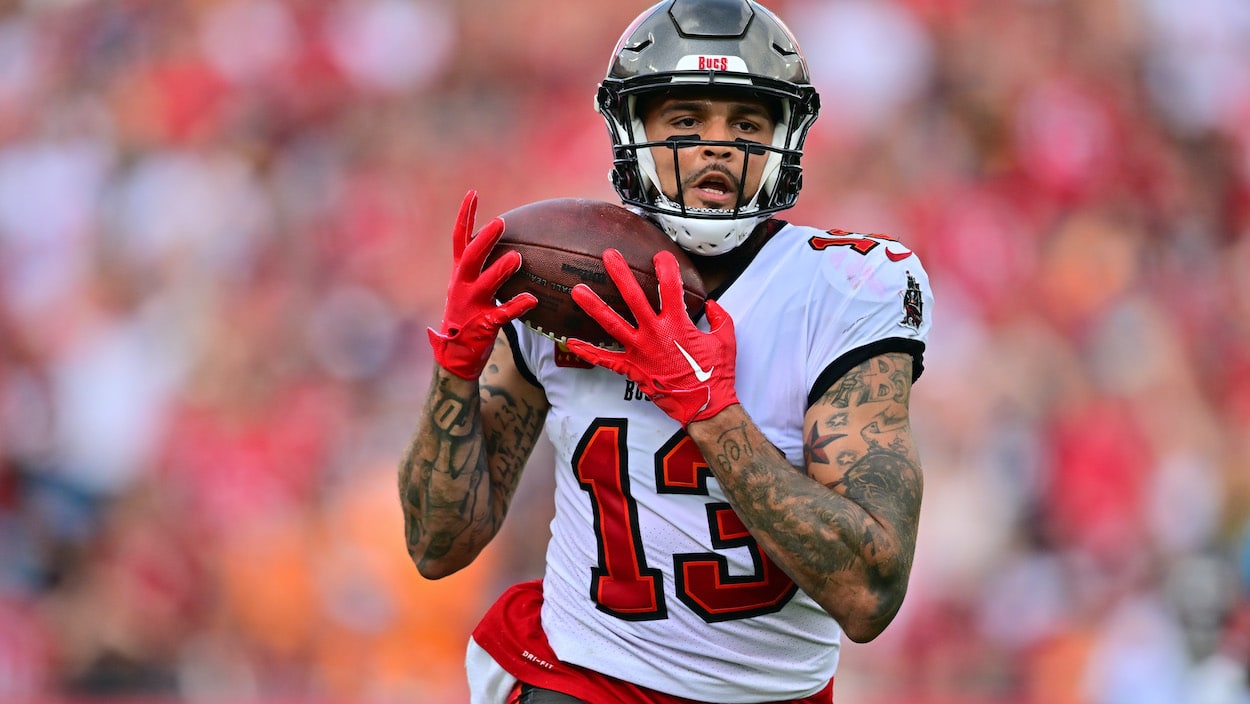 Mike Evans Contract: Buccaneers Star Will Be Biggest Free-Agent WR of 2024 Offseason
The next Mike Evans contract will be a big one as the Buccaneers player will be the top free-agent WR on the market in 2024.
It may seem like Tampa Bay Buccaneers wide receiver Mike Evans has been in the NFL forever, but the nine-year vet won't even turn 30 until next preseason. That means there's still time for one more big-money Mike Evans contract, and that will come in 2024 when he's the top free-agent WR on the market.
The Mike Evans contract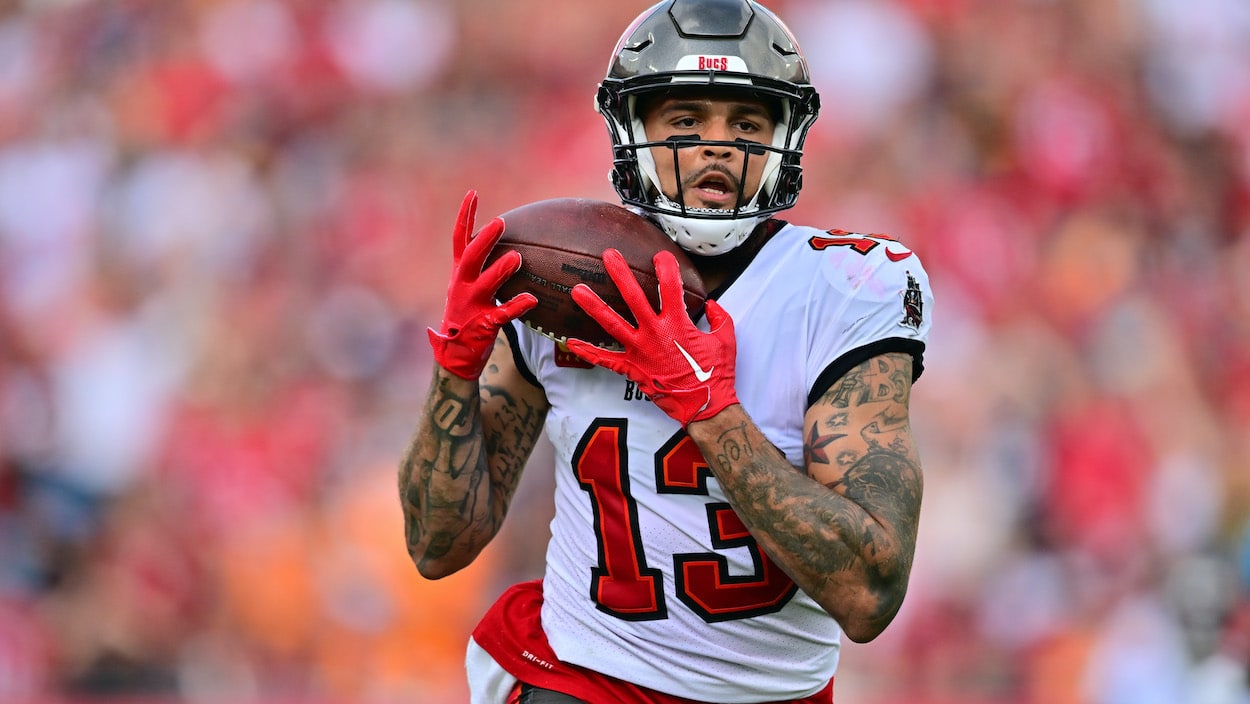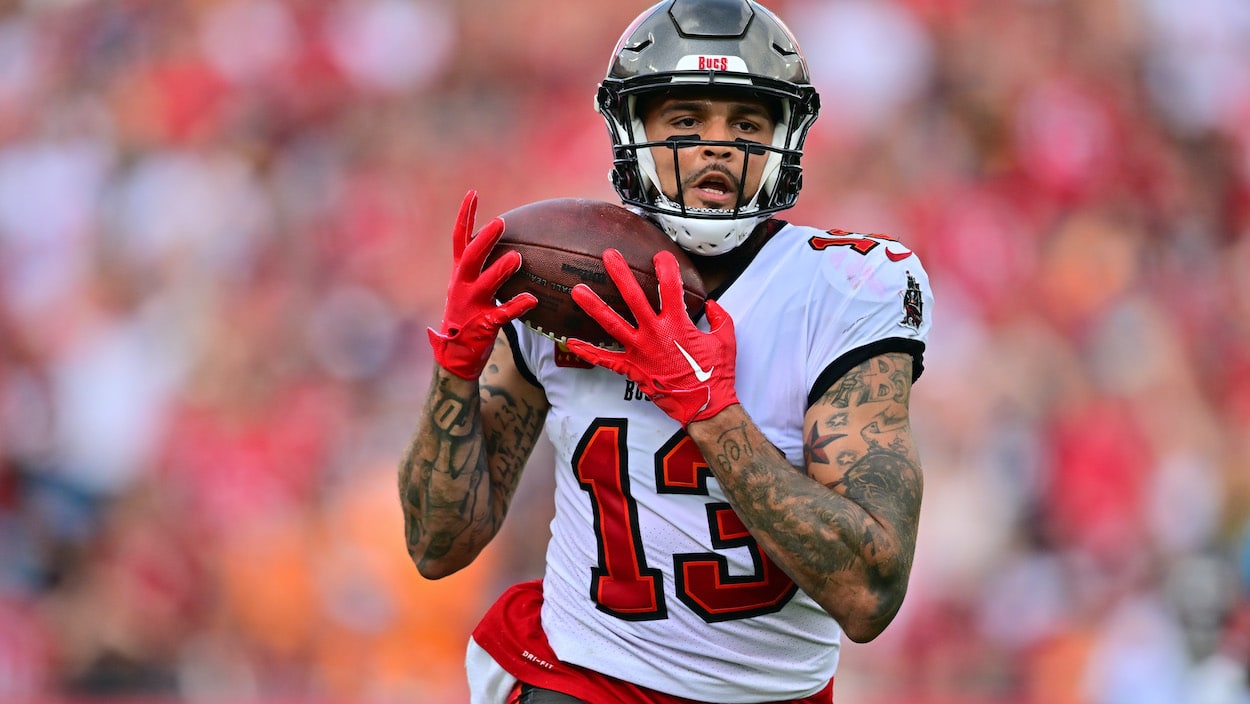 As the No. 7 pick of the 2014 NFL Draft out of Texas A&M, the initial Mike Evans contract was a four-year $14.63 million pact with the Buccaneers. When his rookie deal ended, Evans re-upped with the team that drafted him.
In 2018, Evans agreed to a five-year $82.5 million contract extension with $55,008,000 guaranteed and an average annual value (AAV) of $16,500,000 that runs through 2023.
This past season, Evans made $1,057,774 in base salary, $9,198,500 in restructuring bonus for a $10,256,274 cap hit, and $30,595,000 in dead cap. In the final year of the deal next season, the wideout will make $13,000,000 in base salary, a $1,500,000 roster bonus, and $9,198,500 for restructuring, which comes to a $23,698,500 cap hit and $21,396,500 in dead cap.
By the time this Mike Evans contract ends, the Buccaneers star's career earnings will be $110,362,362. 
That's a big number, but Evans has a chance to nearly double that number with his next contract, as he will be the best free-agent WR on the market in 2024. 
Free agent WR Class of 2024 
When the current Mike Evans contract expires at the end of the 2023 NFL season, the pass-catcher will only be 30 years old and should be highly in demand around the league.
The 6-foot-5, 231-pound wideout already has 683 catches for 10,425 yards and 81 touchdowns. In Evans' entire career, he's never had less than 67 catches and 1,006 yards.
A lot can change over the next 365-plus days, but right now, it looks as though Evans will be the best free-agent WR on the market next offseason. And with Tom Brady likely leaving this summer, there's a good chance the Buccaneers will go into rebuild mode soon and let Evans go to the highest bidder.
In addition to Evans, the cream of the 2024 free-agent WR class includes:
Tee Higgins, Cincinnati Bengals, 25 years old
Gabriel Davis, Buffalo Bills, 24
Darnell Mooney, Chicago Bears, 26
Michael Pittman Jr., Indianapolis Colts, 26
Robbie Anderson, Arizona Cardinals, 30
While some of these players — especially the younger ones — may re-sign with their current teams, Evans will be the best and most accomplished of the bunch in 2024. That's why the next Mike Evans contract will likely be for three to four years for $25 to $30 million per year.