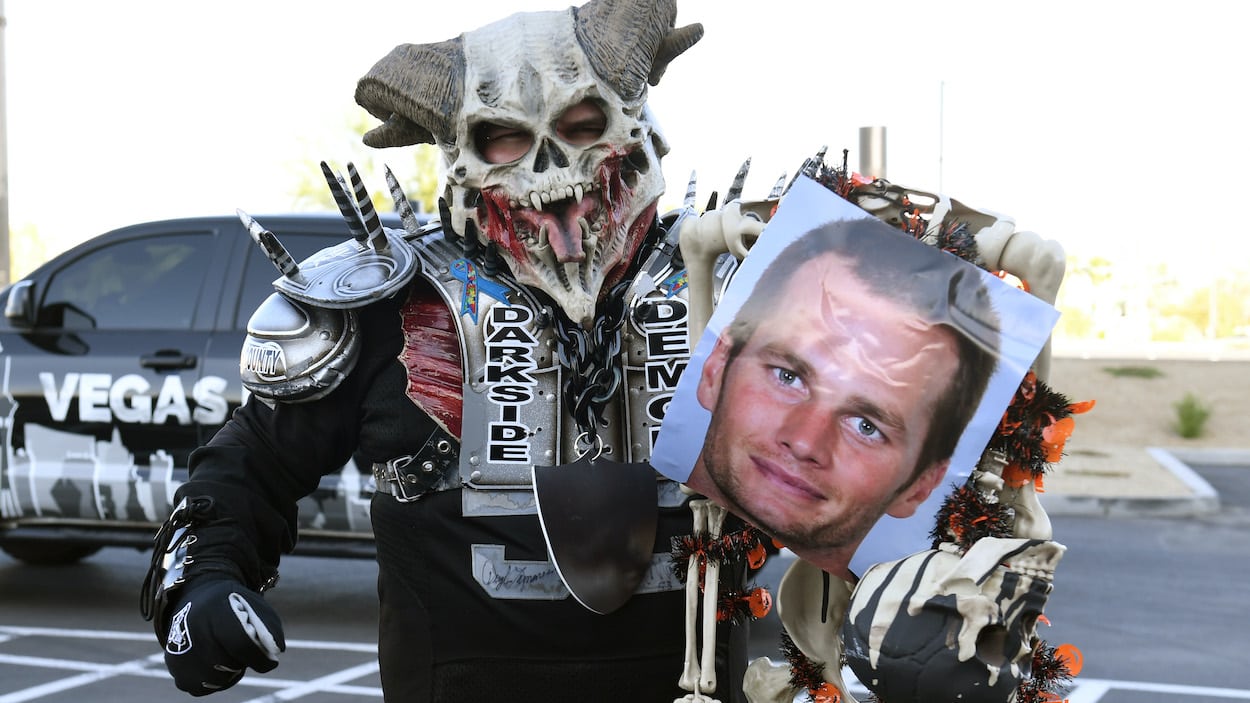 Tom Brady to the Raiders? Former Teammate Ross Tucker Says Las Vegas Will Win TB12 Sweepstakes
If the Buccaneers QB decides to play again in 2023, a Tom Brady-Raiders marriage makes a lot of sense, according to Ross Tucker and others.
Tampa Bay Buccaneers quarterback Tom Brady has at least two more games in his all-time great NFL career as the team gears up for Week 18, then a Wild Card playoff game after that. But even at 45 years old, the GOAT might not be done. Speculation is that after sampling retirement last offseason, Brady may want to keep playing football for a 24th season in 2023. If that happens, the list of possible Tom Brady destinations gets interesting, and at least one former teammate thinks he'll be with the Las Vegas Raiders next season. Here's why a Tom Brady-Raiders hook-up makes a lot of sense.
Ross Tucker thinks the most likely Tom Brady destination is the Las Vegas Raiders
In the final season of his five-year NFL career, former offensive lineman Ross Tucker blocked for Tom Brady with the New England Patriots. Now, as a member of the media, Tucker isn't a Brady insider by any means, but he does know the QB as well or better than most pundits.
On a recent episode of the Dan Patrick Show, during a discussion of Raiders quarterback Derek Carr's future, Dan Patrick asked Tucker if next year it is "more likely [for Brady] to go to the Raiders, or stay with Tampa Bay?"
"I'm going to take it a step further," Tucker told Patrick. "I think Tom Brady will play next year, and I think Tom Brady will be a Raider."
Brady's former teammate admitted that "there's a lot that has to happen" in the offseason for a Tom Brady-Raiders match to go down. However, he also believes "it's more likely that he plays than doesn't," and if the current Buccaneers QB does play, there are several reasons the best of the probable Tom Brady destinations is Las Vegas.
Why Las Vegas makes sense for the Buccaneers QB in 2023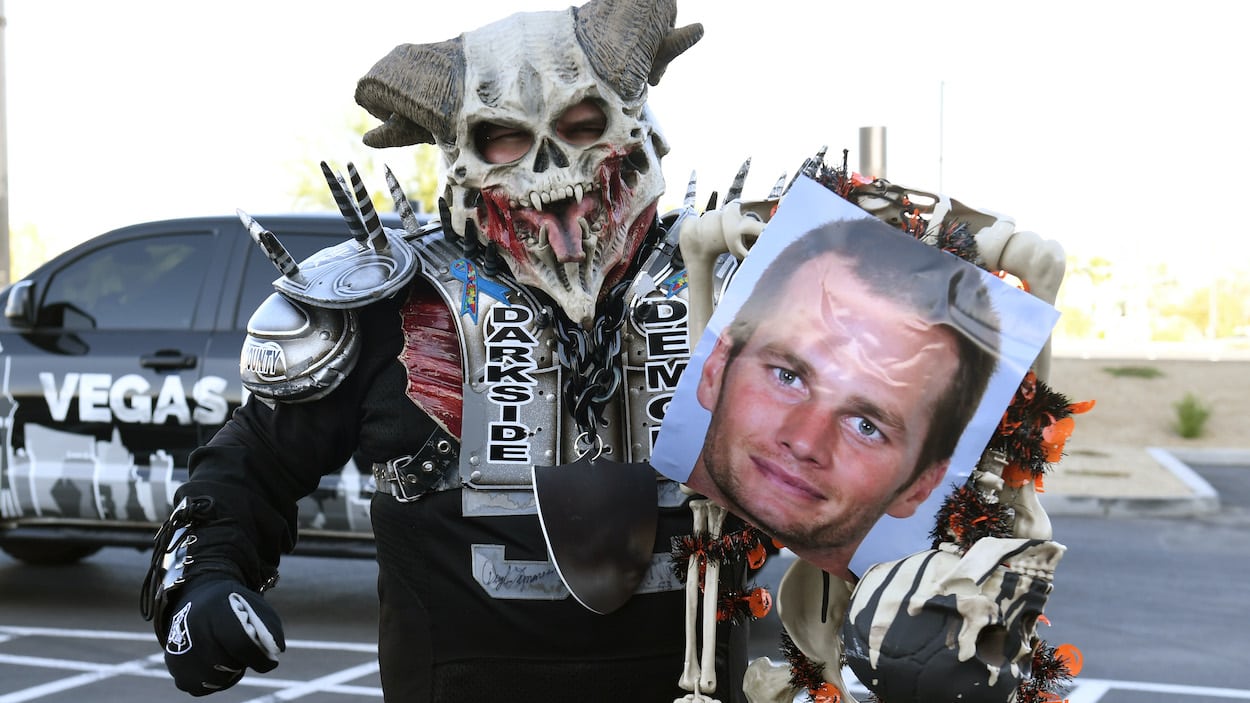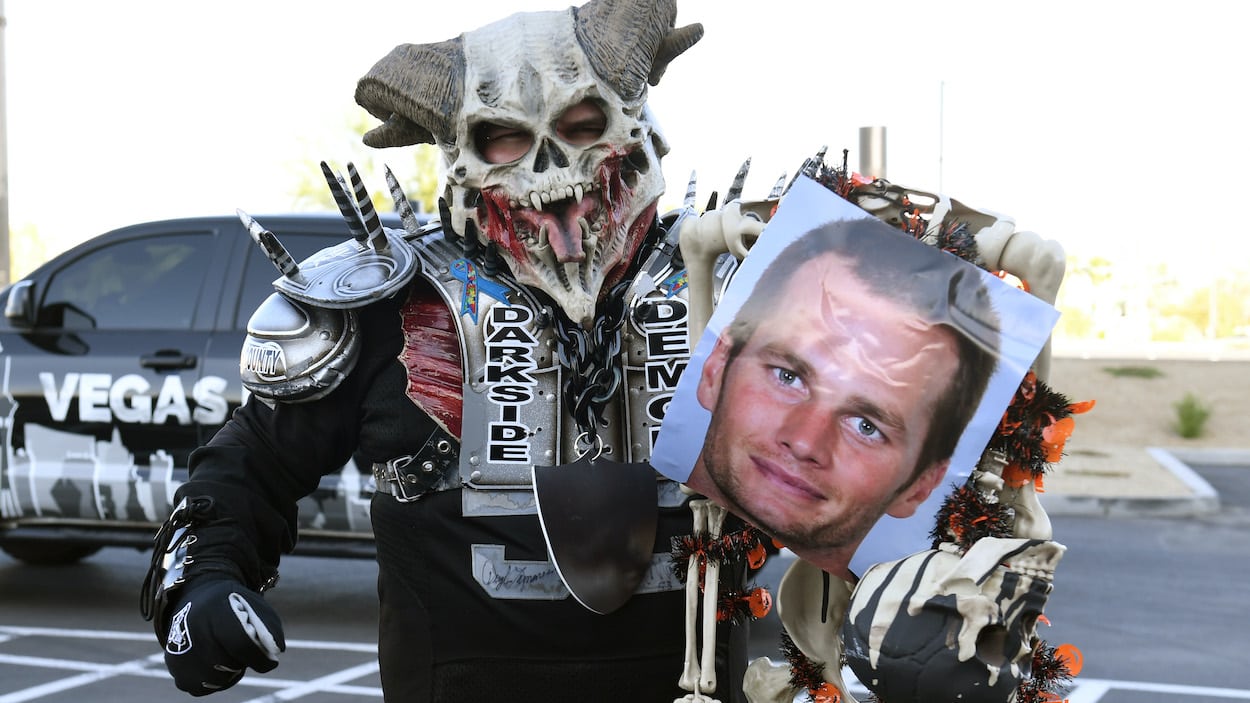 Both Dan Patrick and Ross Tucker speculated that the biggest reason the Raiders are tops among Tom Brady destinations is the roster.
If Brady ends up a Raider next season, he'll have one of (if not) the best wide receivers in the NFL in Davante Adams, and perfect Brady-style pass-catchers in slot receiver Hunter Renfrow and tight end Darren Waller. And the Raiders will have to re-sign the free agent this offseason, but if they do, Josh Jacobs will be one of (if not) the best running backs he's ever played with in Josh Jacobs.
On the other side of the ball, there are the makings of a great pass rush and defense with Maxx Crosby and Chandler Jones under contract next season.
Add to that the familiarity — and track record of success — Brady has with Raiders head Josh McDaniels, and the Tom Brady-Raiders marriage makes a lot of sense.
And there's one more reason this could be the best Tom Brady destination, and it's less about the Tom Brady-Raiders connection and more about the team's location.
"Not that I know that Tom can," Patrick joked. "But he's single. Put him in Vegas. It's go time."
Ross Tucker isn't the only one who thinks a Tom Brady-Raiders match could happen
Former Patriots teammate Ross Tucker isn't the only one who thinks a Tom Brady-Raiders season could happen in 2023.
Just a few days after Tucker shared his theory with Dan Patrick, Pat McAfee asked NFL Network insider Ian Rapoport, "Raiders are where Tom's going, right?"
"Uhh, I would say they are one of the possibilities, yes," Rapoport responded on the Pat McAfee Show. Rapoport also did indicate that he thinks it is just as likely that the QB retires as plays again, but if he does, it seems like he thinks Las Vegas is a legit Tom Brady destination.
And, of course, there is the fact that UFC President Dana White revealed that he tried to broker a deal between Tom Brady and the Raiders back in 2020.
Speculation is that, at the time, Brady may have wanted to go there, but the team declined. This [alleged] nugget led to the now-infamous line from Brady's appearance on LeBron James' The Shop, where he shared that one team lost interest in him during his free agency, which led Brady to think to himself, "they're sticking with that mother*****?"
Well, "that mother*****," Derek Carr is now probably out, and Tom Brady could be in for the 2023 season.