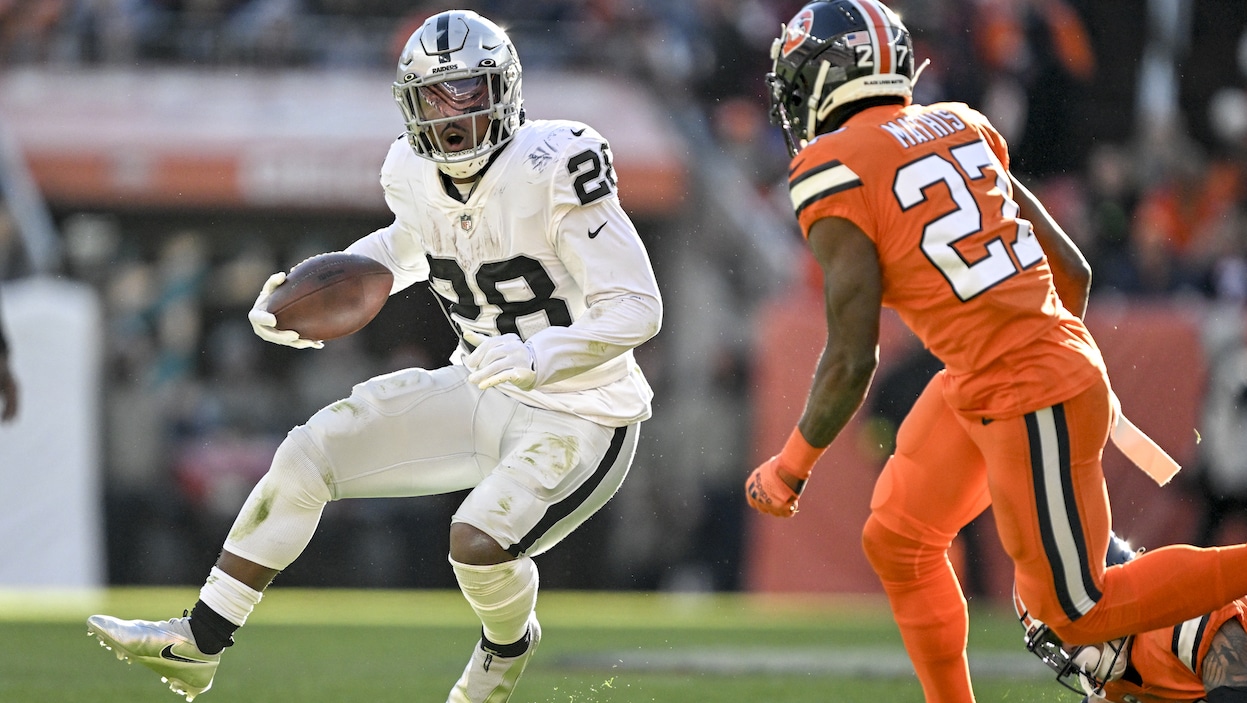 4 Best Free-Agent Destinations for Dominating Raiders RB Josh Jacobs
Raiders RB Josh Jacobs is having an incredible season and is a free agent in 2023. Here are the top Josh Jacobs free-agent destinations.
Las Vegas Raiders running back Josh Jacobs is crushing the competition this season. Yes, his team is 3-7 on the season, but that's not on Jacobs. The fourth-year pro out of Alabama had another great game in Week 11 vs. the Denver Broncos with 24 carries, 109 rushing yards, three catches, and 51 receiving yards. Those 160 yards represent the fourth times he's gone for over 150 this season, more than any other back in the league.
Jacobs is on pace for the best season of his career, and the best thing about this is that he'll be a free agent this offseason. The Raiders could have locked him in for next year by picking up his fifth-year option for around $8 million. Now, they'll either have to give Jacobs a long-term deal for much more than that or franchise him for somewhere around $10 million.
Assuming the Raiders don't do that — because, after this disastrous season, paying a running back big money doesn't make sense — where could Jacobs end up in 2023? Here are the four best Josh Jacobs free-agent destinations next season.
4. Tampa Bay Buccaneers 
The big caveat with this first destination is that it only makes sense if Tom Brady comes back for one more season. If not, the Tampa Bay Buccaneers will be in full rebuild mode, and this will not be a good Josh Jacobs free-agent destination.
If Brady does come back, though, Jacobs could be just what the offense needs. They already have Chris Godwin and Mike Evans on the outside, but the running game has been bad this season. Leonard Fournette and Rachaad White have combined for about 200 yards less on the ground than Jacobs alone.
Plus, next season, the Bucs' offensive line situation will be better, and Jacobs can be the all-around back that an aging Brady needs this year.
3. Miami Dolphins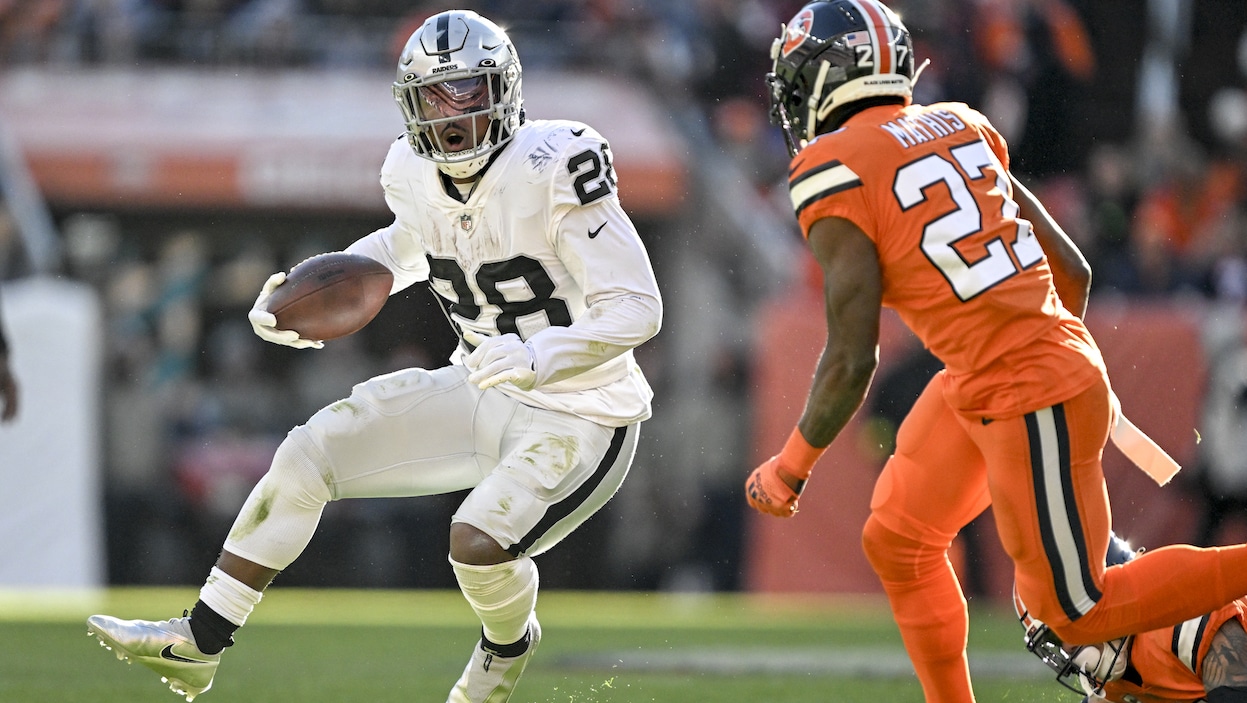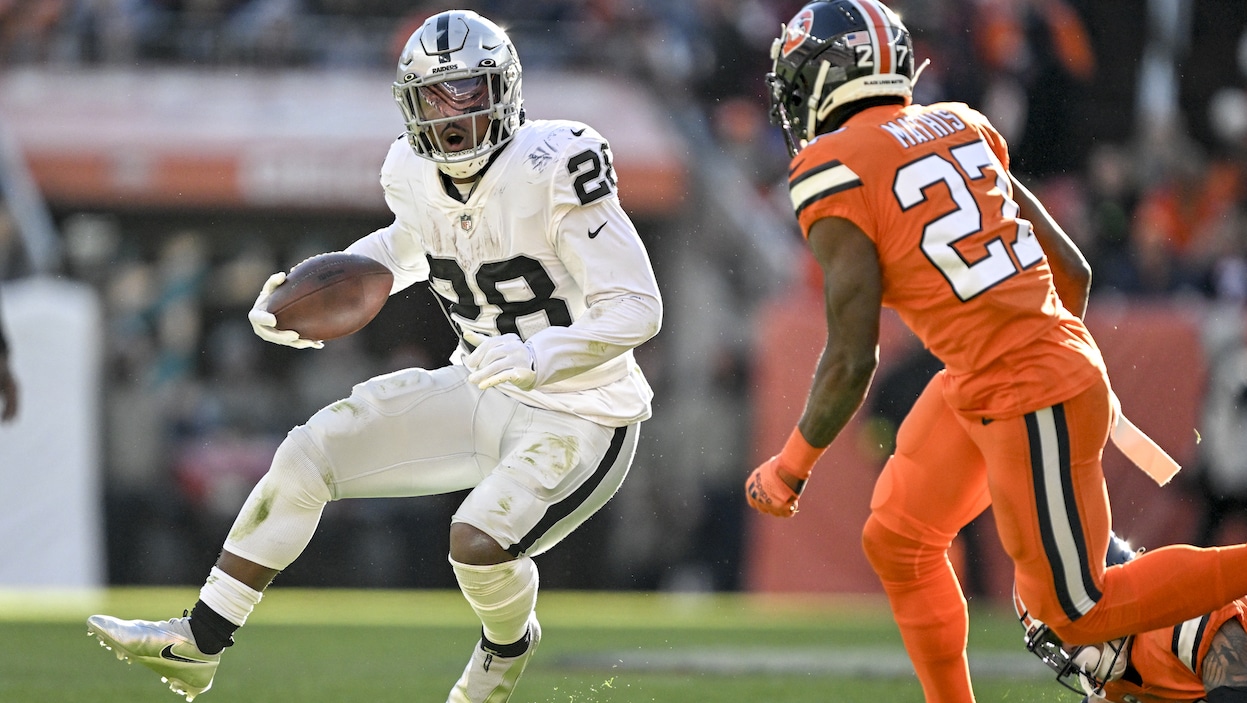 Mike McDaniel is having a great first season with Tyreek Hill and Jaylen Waddle as the pass catchers, but he is a running game coach at heart. Since Miami traded for McDaniel's old RB, Jeff Wilson, at the trade deadline, the ground game has been better, but it's still ranked in the bottom third of the league.  
Josh Jacobs with the Dolphins would give Tua Tagovailoa another weapon in his high-powered offense and get Hill and Waddle even more space downfield to operate. Likewise, the threat of Hill and Waddle going long will help Jacobs a lot.
In Miami, with these weapons in offense and McDaniel's game-planning, it wouldn't be a shock if Jacobs led the lead in rushing after signing there.
2. Baltimore Ravens 
The Baltimore Ravens perennially have one of the best running games in the league, thanks to Lamar Jackson. After Week 10, the Ravens ranked third in the league with 1,513 yards.
This is an amazing feat considering that Jackson's running backs in his career have been Kenyan Drake, Justice Hill, J.K. Dobbins, Gus Edwards, Latavius Murray, Mark Ingram, and several other backs too inconsequential to mention. No disrespect to these players, but none of them are as dynamic as Josh Jacobs.
In the same backfield as Jackson, Jacobs would be even more dangerous than he is lined up next to Derek Carr. The 1-2 running combination and the RPO and read-option possibilities are incredibly tantalizing.
1. Philadelphia Eagles 
Having one of the most versatile running backs in the league join a team with the best record (thus far) in 2022 doesn't seem fair. But this is the best Josh Jacobs free-agent destination next season.
The Eagles have an incredible offensive line and, like the Ravens, a running QB in Jalen Hurts. Like the Dolphins, they also have explosive WRs in A.J. Brown and DeVonta Smith.
This season, the 9-1 Eagles' biggest weakness is a lack of a dynamic running back. Miles Sanders is good, but he's more of a No. 2, and Kenneth Gainwell and Boston Scott aren't top-level backs either. Jacobs' combination of running, catching, breaking big plays, and his short-yardage aptitude would take the Eagles to an even higher level in 2023.