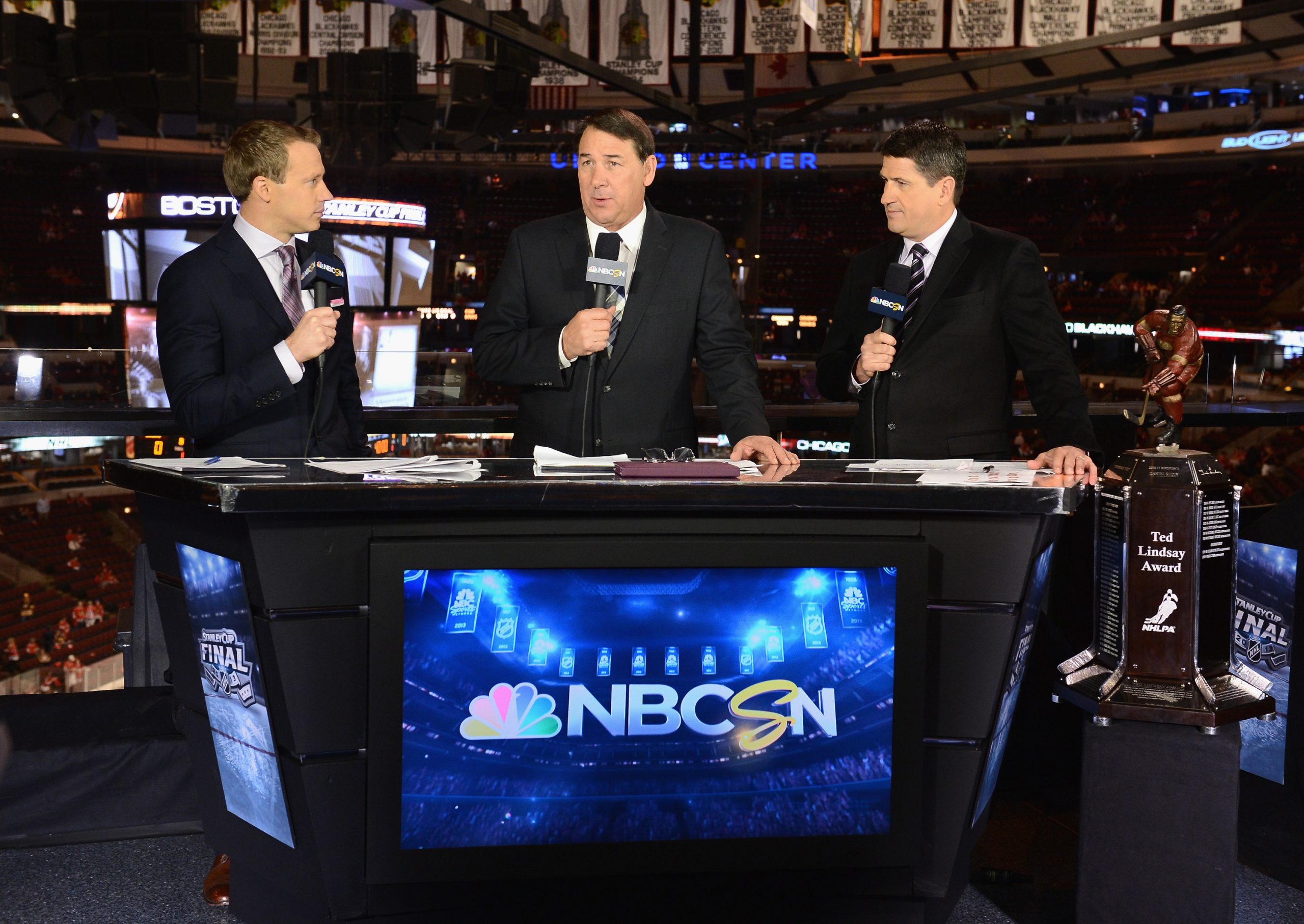 Mike Milbury Speaks out on NBC Firing: 'I'm Not Going to Be Canceled'
Mike Milbury had a lot to say Thursday about his firing from NBC earlier this year.
The checks from NBC have stopped coming, so Mike Milbury started talking. Fired from his job as a hockey analyst in 2020 when the NHL was playing in its version of the bubble, Milbury opened up on the matter in a Thursday interview with The Boston Globe. NBC let the former Boston Bruins player and coach go for "insensitive and insulting" comments.
The television network continued to pay Milbury through the final year of his deal. That last check has cleared, and now Milbury is talking, saying, "I refuse to be canceled."
Mike Milbury was fired by NBC in early January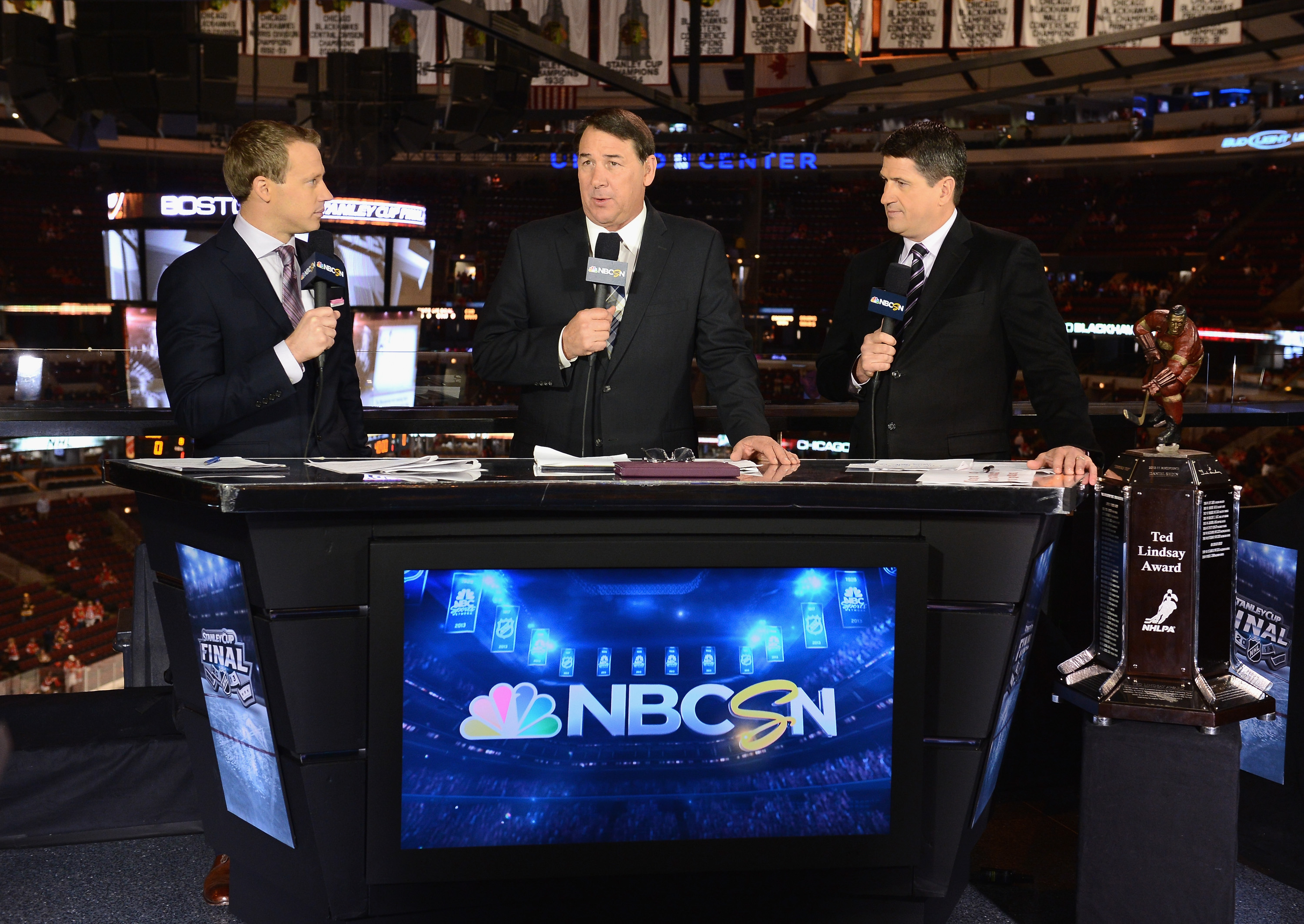 During his 14 years as a commentator for NBC, Milbury said what was on his mind. There was no filter on the former NHL player, and that sometimes got him flagged for inappropriate comments. He's made some very questionable remarks, once calling Daniel and Henrik Sedin "Thelma and Louise." He also called P.K. Subban, one of the league's few Black players, a "clown" for dancing to music during warmups, according to WEEI.
In August 2020, Milbury and co-host Brian Boucher were talking about the advantages of playing in a bubble with no fans.
"If you think about it, it's a terrific environment with regard to — if you enjoy playing and enjoy being with your teammates for long periods of time, it's a perfect place," Boucher said.
"Not even any women here to disrupt your concentration," Milbury replied.
He apologized for the comment and sat out the remainder of the playoffs. He said he went "a step too far." He then added, "It was a regrettable mistake that I take seriously."
NBC fired Milbury in January.
Mike Milbury says he refuses to be canceled
Milbury decided to open up on the situation, speaking with The Boston Globe on Thursday.
"I want to explain the comment from that day," he said. "As a player and coach in the league, I've been on a lot of road trips and around a lot of guys that are young, fit, well-compensated, have celebrity status, and when they go on the road they play hard and they party hard. And a lot of their attention is on women, and I certainly don't mean that in a bad way.
"Now I get it, everybody else has other ways to party, but that's my experience and I stand by it. It's biology, for (goodness) sake. So sometimes their lust for companionship was a distraction. So I didn't think there was anything wrong with the comment, but apparently, it was to other people. And I got dismissed from my job.
"Excuse me, but I am not going to be canceled. I refuse to be canceled. The only thing that's going to cancel me is the grim reaper, and I can see him in the distance, but not yet."
Milbury said he's done a lot of thinking since his firing
Milbury said he has done a lot of thinking during his time off. He's gone on long walks and is trying to make sense of the situation. He apparently had plenty of time to think because he had a lot to say.
"There are many social inequities in the United States, and I am glad they are being addressed," he said. "Great things. I think we can all agree with that. But it's become a tsunami of social change, and tsunamis are indiscriminate. They'll wipe out the good and the bad and anything in its way, and I just don't think that's right.
"It makes heroes out of people that aren't heroes, and villains out of people that aren't villains. Maybe worst of all, a social tsunami is too quick to point a finger and too quick to declare guilt by legacy, and I'm not going to accept that. Just because bad things happened in the past doesn't mean I've got to be guilty for things that happen today. I don't buy that.
"What if I had said there aren't any dogs here to distract the players? Or any wives? Or children? Do I have to describe the whole pantheon of the human race in order for it to be politically correct?"
Although he's no longer employed as a television analyst, Milbury is still doing a whole lot of talking.