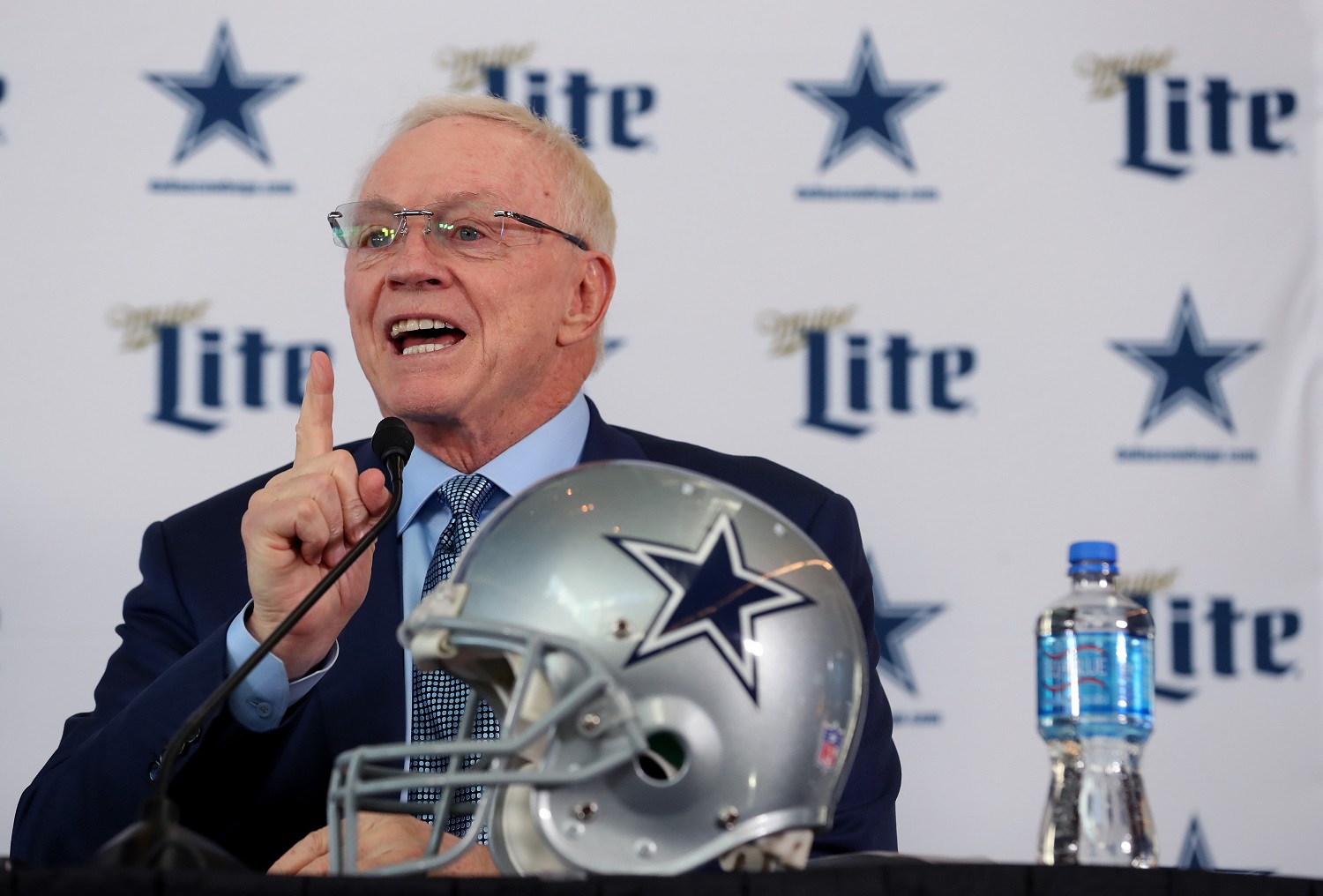 Mike Nolan Wasn't the Only Dallas Cowboys Coach That Jerry Jones Fired on Friday
Jerry Jones fired Dallas Cowboys defensive coordinator Mike Nolan on Friday and also got rid of defensive line coach Jim Tomsula.
In not-so-surprising news, Dallas Cowboys owner Jerry Jones relieved defensive coordinator Mike Nolan of his duties on Friday after just one season. It was a move that many Cowboys fans were calling for during the year as the Dallas defense was absolutely atrocious.
But Nolan wasn't the only one to go as defensive line coach Jim Tomsula, who was hired just three days after Nolan last year, was fired as well.
The Dallas Cowboys' defense was abysmal in 2020
When Jerry Jones hired Mike Nolan last year to replace Rod Marinelli as the defensive coordinator of the Dallas Cowboys, it truly seemed like a good idea. Nolan, who'd spent the previous three seasons as the linebackers coach for the New Orleans Saints, brought decades of experience with him to Big D and implemented an entirely new scheme to a defense full of talented players. But things just didn't work out.
Sure, the Cowboys suffered a number of injuries throughout the season but that's no excuse for how the defense played on the way to a 6-10 finish. In the 16 games Dallas played this season, the Cowboys never held a team under 20 points and gave up an average of 29.6 points per game, the fifth-worst total in the NFL.
The Dallas Cowboys' passing defense wasn't overly terrible, ranking 11th in the league, but defending the run was a major issue as the Cowboys ranked 31st in that department, giving up 158.8 yards per game on the ground. Dallas ranked 20th in sacks on the season with 31 but 17 of those came in a late-season surge that still wasn't able to save the jobs of Mike Nolan or Jim Tomsula.
Mike Nolan and Jim Tomsula were both fired by the Dallas Cowboys on Friday
To the surprise of pretty much nobody, Jerry Jones fired Mike Nolan on Friday, which was confirmed by NFL.com. Jim Tomsula, who, like Nolan, was once the head coach of the San Francisco 49ers, didn't really get mentioned as much during the season when Cowboys fans were calling for firings but he's out as well after just one year.
When asked about the moves made on Friday, Dallas head coach Mike McCarthy gave pretty much the standard answer one would expect.
"I am appreciative of my relationships with both Mike and Jim, and I am grateful for the contributions that both of them made to our team under difficult circumstances in 2020. These are never easy decisions to make, and we wish them, and their families, the very best in the future."

Dallas Cowboys head coach Mike McCarthy on Mike Nolan and Jim Tomsula
Given their experience, it's likely that both Mike Nolan and Jim Tomsula will land jobs elsewhere but what's next for the Dallas Cowboys?
Who will take over for Mike Nolan as the defensive coordinator in Big D?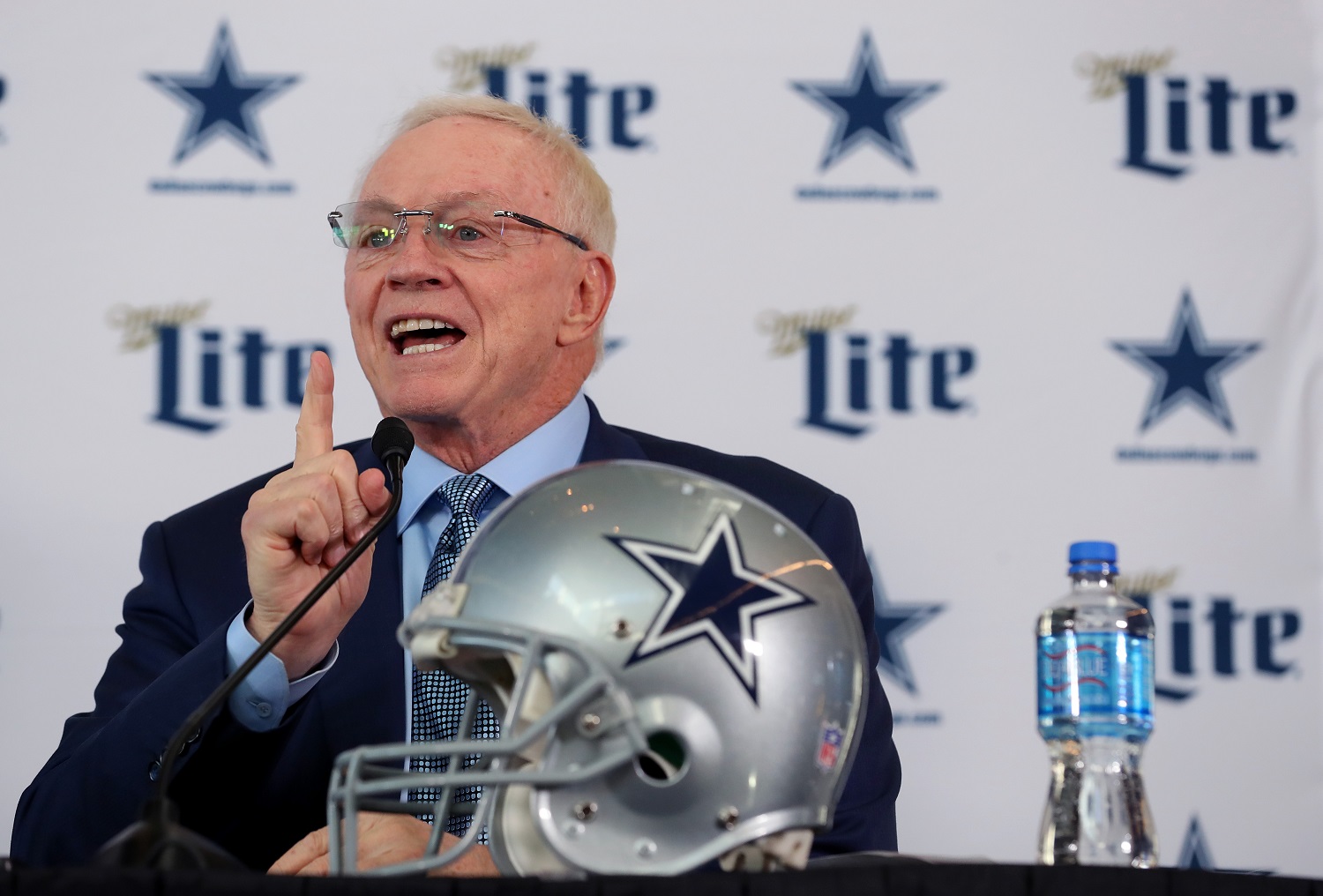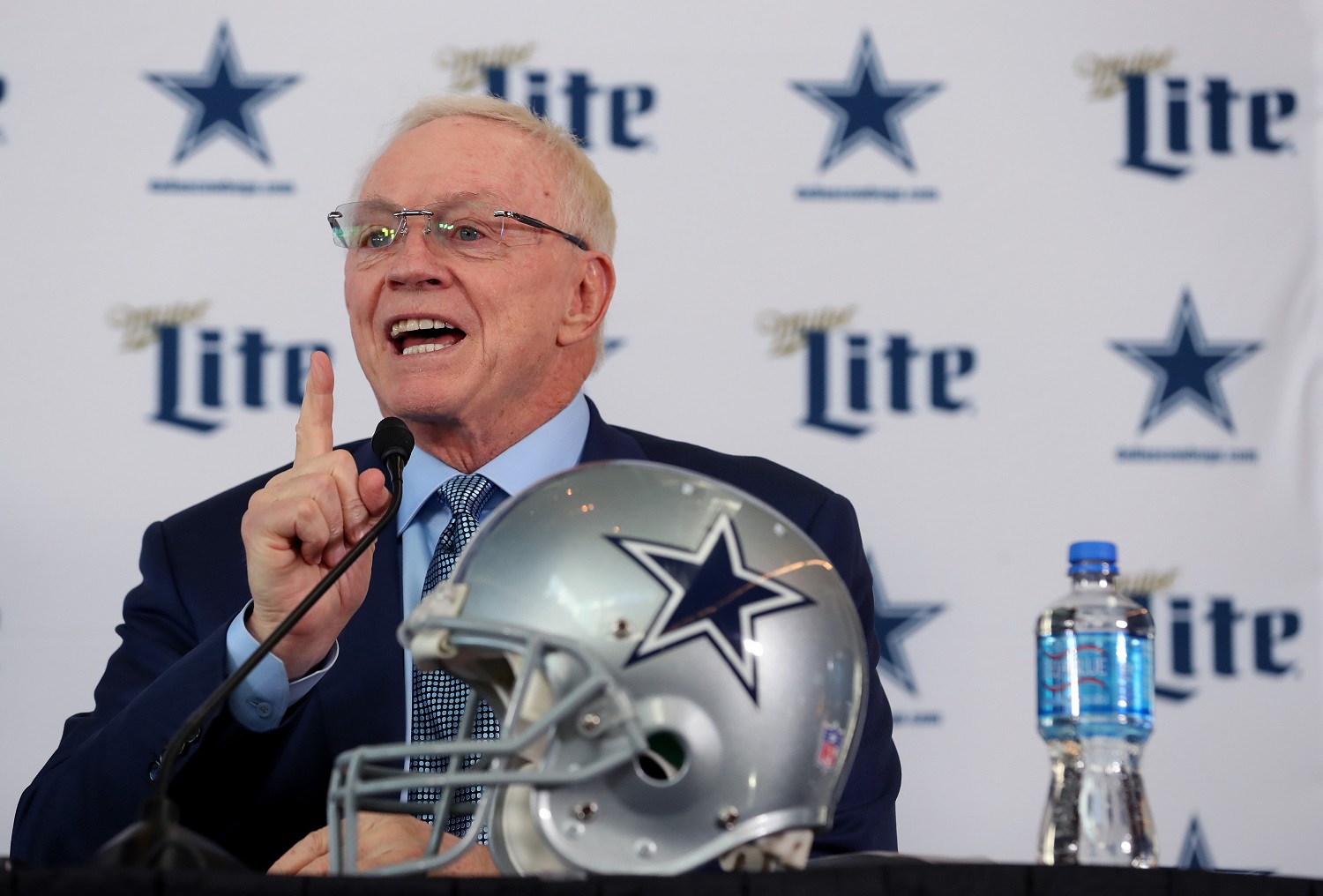 So with Mike Nolan now officially gone, who will Jerry Jones and Mike McCarthy bring in to replace him?
One option, and a good one at that, would be to promote senior defensive assistant George Edwards, who just spent his first season with the Dallas Cowboys after spending six years as the defensive coordinator of the Minnesota Vikings. Edwards knows what he has in his players so there wouldn't be that awkward transition phase that an outside hire would have to go through.
But if the Cowboys do look outside the organization, bringing former Bengals head coach Marvin Lewis back to the NFL is an option. Former Lions head coach Matt Patricia, who's better as a defensive coordinator than a head coach anyway, could prove to be a solid fit as well.
Stats courtesy of Pro Football Reference