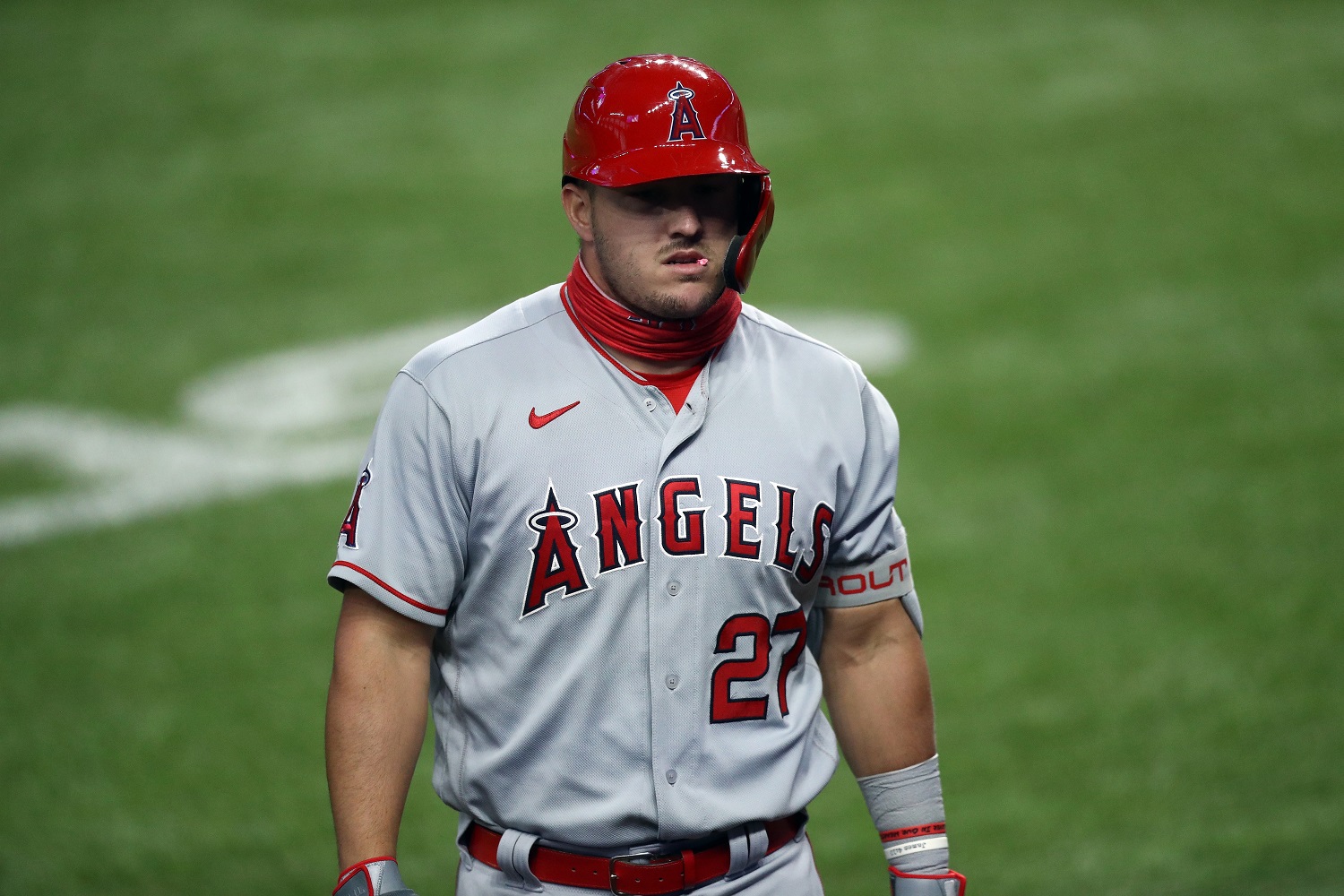 Mike Trout's Stats Over His Last 162 Games Are Just Ridiculous
A look at the statistics for Los Angeles Angels center fielder and three-time AL MVP Mike Trout over his last 162 games.
Mike Trout is the best baseball player on the planet. There's simply no getting around that and it's really not even all that close at this point. Since the moment he arrived in the big leagues with the Los Angeles Angels in 2011, Trout has been the most dominant force in Major League Baseball, although the three-time American League MVP has made just one appearance in the postseason, which certainly isn't his fault.
While the Angels as a whole haven't played great baseball to begin the abbreviated 2020 season, Mike Trout, to the surprise of absolutely nobody, is off to a hot start despite missing a few games to be with his wife while she gave birth to their first child. As per usual, he'll be right in the conversation for MVP at the end of the year, assuming the season finishes anyway, and may finally get another shot at the playoffs with the expanded format.
We obviously won't get a chance to see what Mike Trout's numbers will be over a full season this year so we thought it might be fun to take a look back and see what his stats are over the last 162 games and the results are even more mind-blowing than we thought.
Following his first year in the big leagues, Mike Trout has never finished lower than fourth in the AL MVP vote
After less than two years in the minors, where he absolutely dominated, Mike Trout made his big-league debut for the Angels in 2011 as a 19-year-old, appearing in 40 games. He hit just .220 with five home runs and 16 runs batted in and began the 2012 season back at Triple-A. Within a month, he returned to the majors and never looked back.
In 2012, Trout was the unanimous choice for American League Rookie of the Year, made his first MLB All-Star Game appearance, and also finished second in the AL MVP vote, losing out to Miguel Cabrera, who that season became the first player in 45 years to win the Triple Crown.
Since then, Mike Trout has been an All-Star every single year and hasn't finished lower than fourth in the AL MVP vote. And that single fourth-place finish in 2017 is the only time he hasn't been first or second. It's also a season in which he played in just 114 games. Trout won the award in 2014, 2016, and 2019 and was the runner-up in 2013, 2015, and 2018.
He's off to a hot start in 2020
Again, while the Angels are just 7-11 in their first season under Joe Maddon following Tuesday night's win over Oakland, they're only one game back of the second-place Texas Rangers. Under the expanded playoff format for 2020, all second-place teams will earn a postseason berth and Mike Trout is certainly doing his part to keep them in the mix.
Trout has played in 14 of the team's 18 games thus far and is hitting .322 with seven home runs and 14 runs batted in. His on-base percentage (.369) is well below his career average of .418 but that's simply because he's been seeing more pitches in the zone and hasn't taken as many walks as usual, which is why his slugging percentage (.695) is above his career average of .583. His 1.064 OPS is pretty much right on par from what we've gotten used to seeing over the last few years.
Mike Trout's numbers over the last 162 games are staggering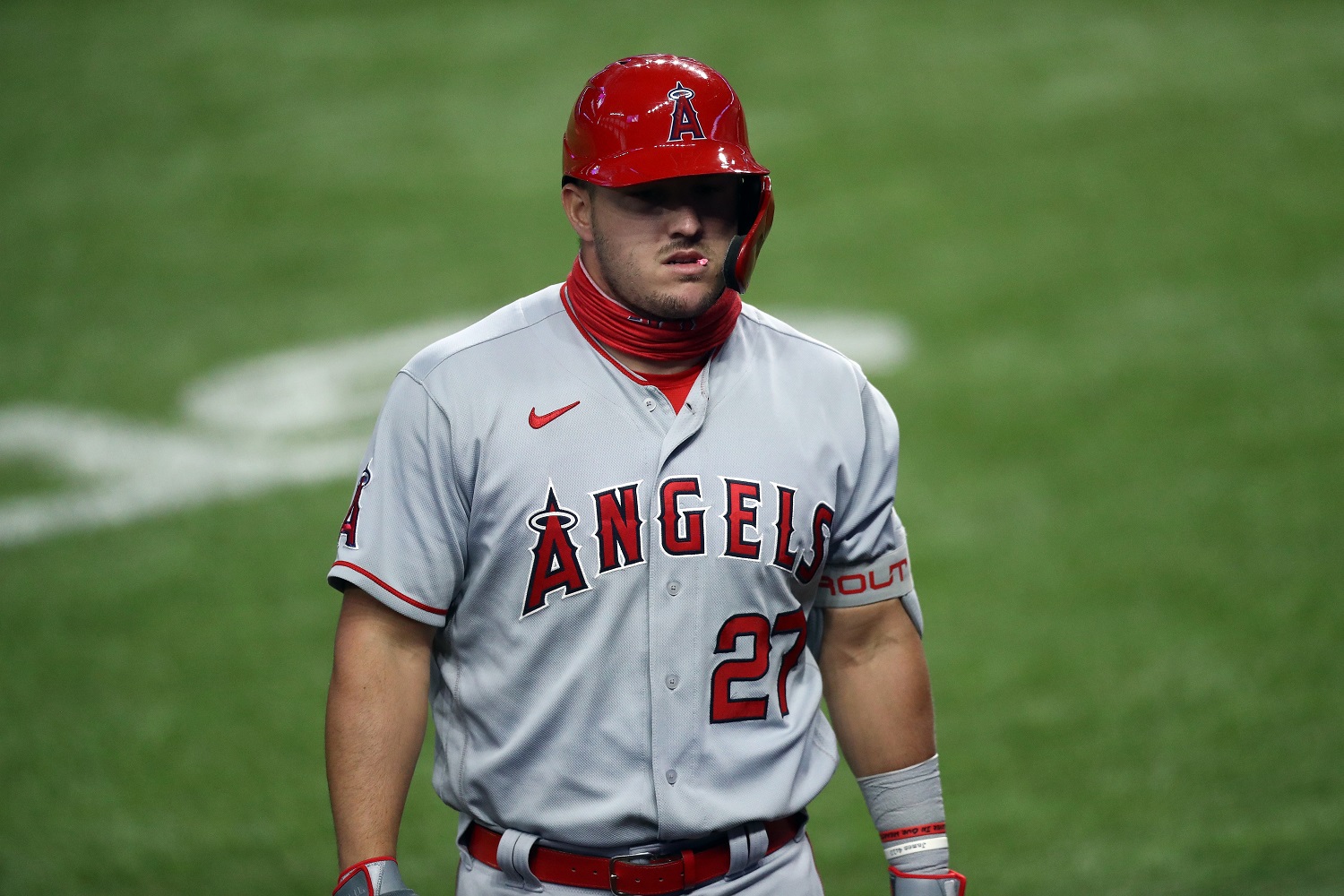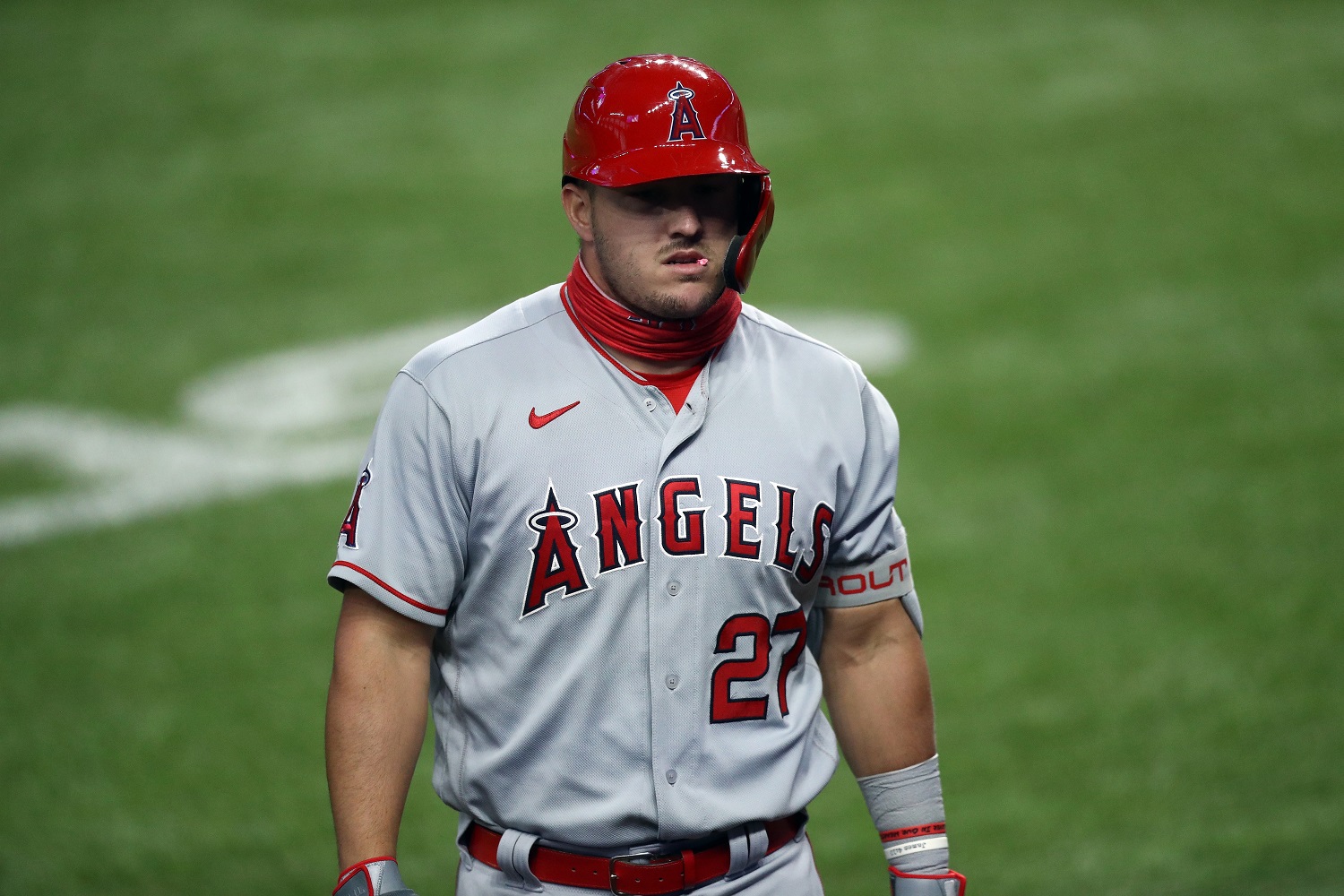 So let's take a look at what Mike Trout has done in his last 162 games. The eight-time All-Star played in 134 games in 2019. So we're adding the first 14 games of the 2020 season and his last 14 games of the 2018 season. This is what you get from Mike Trout over 162 games.
.294 BA (168-572)
58 HR
129 RBI
130 runs
31 doubles
2 triples
124 walks
.430 OBP
.661 SLG
The craziest part of those numbers is that the .294 batting average is actually a little low. Mike Trout's career average is actually .305. Geez, Trout, pick it up, will ya?
Ridiculous.
All stats courtesy of Baseball-Reference