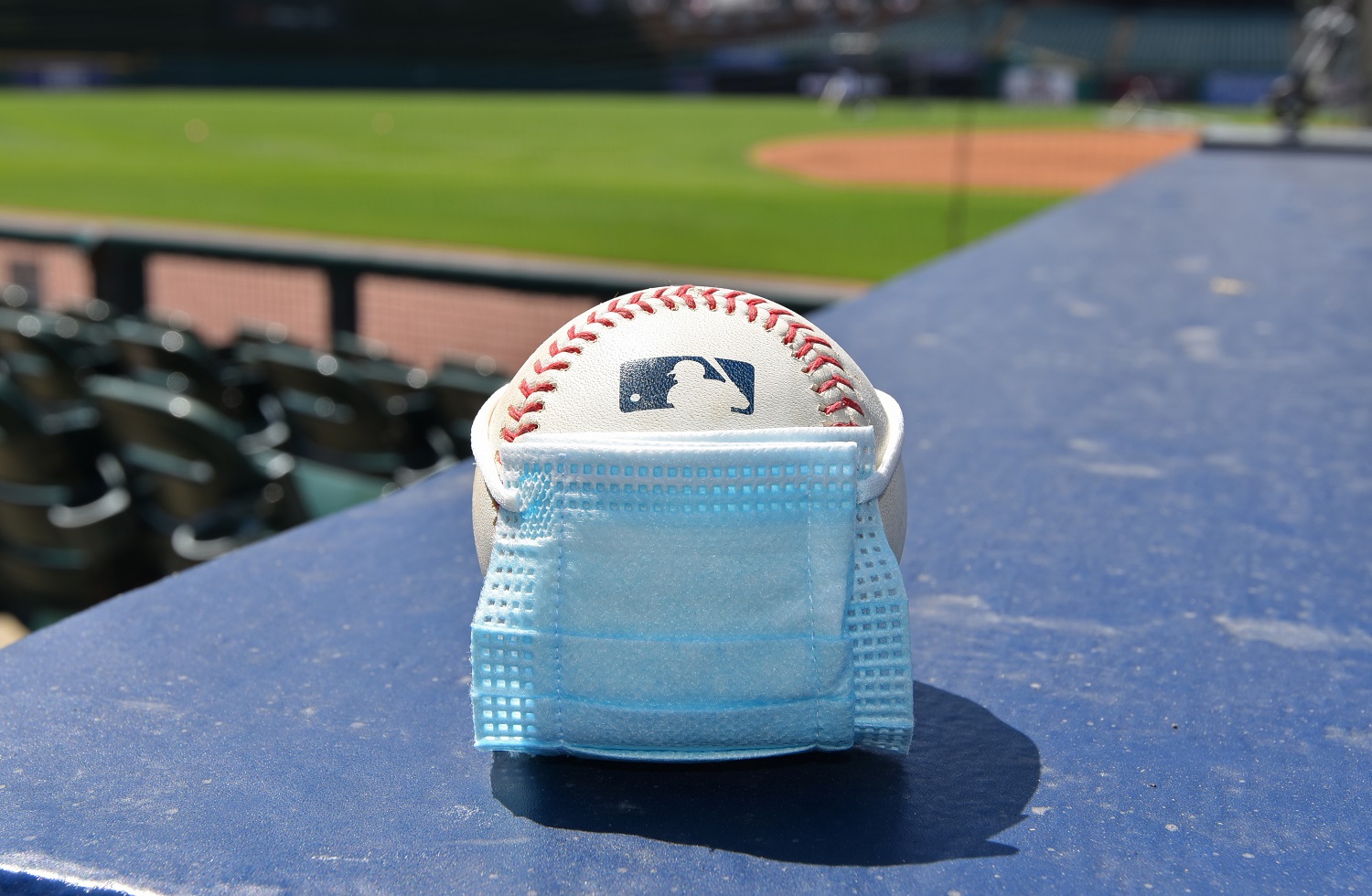 The Complete List of MLB Players Opting Out of the 2020 Season
Here's a look at updated list of every MLB player that's choosing not to play the 2020 season due to COVID-19 concerns.
With the start of the 2020 season right around the corner, not every team will be at full capacity as a small number of MLB players have opted out due to COVID-19 concerns, including former NL MVP Buster Posey and former Cy Young Award winners David Price and Felix Hernandez.
Here's the complete and updated list of every MLB player opting out in 2020.
Arizona Diamondbacks: Mike Leake
Arizona Diamondbacks pitcher Mike Leake was the first player to go public with his intentions to sit out the 2020 MLB season. The 10-year veteran was set to battle for a spot at the back end of Arizona's starting rotation but chose to sit out for undisclosed reasons.
Atlanta Braves: Felix Hernandez, Nick Markakis
The Atlanta Braves currently have two players choosing to sit out the upcoming season.
Former American League Cy Young Award winner Felix Hernandez, who played the first 15 years of his career with the Seattle Mariners, signed a minor-league contract with the Braves this past offseason and was expected to contend for a spot in the starting rotation before opting out.
Veteran outfielder Nick Markakis also opted out after what he called an "eye-opening talk" with Atlanta first baseman Freddie Freeman, who was diagnosed with COVID-19 earlier this month and just returned to the team.
Boston Red Sox: Collin McHugh
Veteran right-hander Collin McHugh elected to stay home for the 2020 season as he felt his arm wasn't ready following offseason elbow surgery. Since he couldn't contribute to the Red Sox, he decided he'd be better off remaining with his family.
Chicago White Sox: Michael Kopech
Citing a personal matter, 24-year-old Chicago White Sox right-hander Michael Kopech informed the club he would not be playing this MLB season after missing the start of summer camp in the Windy City. Kopech has played in just four big-league games in his young career and missed all of last season due to Tommy John surgery.
Colorado Rockies: Ian Desmond
Colorado Rockies outfielder Ian Desmond, a two-time MLB All-Star and three-time Silver Slugger Award winner, wrote a lengthy Instagram post, some of which can be seen above, about how Major League Baseball is failing minorities and concluded by saying that playing baseball this year simply isn't a risk he's willing to take.
Los Angeles Dodgers: David Price
Alluding to health concerns in a Twitter post, five-time MLB All-Star, former Cy Young Award winner, and World Series champion David Price said he will not take the mound for the LA Dodgers this season. The two-time AL ERA leader says he's looking forward to returning in 2021.
Pittsburgh Pirates: Hector Noesi
33-year-old Pittsburgh Pirates reliever Hector Noesi has chosen to sit out the season to remain with his family. The right-hander was 0-3 with an 8.46 ERA with the Miami Marlins last season.
St. Louis Cardinals: Jordan Hicks
Hard-throwing right-hander Jordan Hicks, whose availability was uncertain anyway as he underwent Tommy John surgery last June, recently informed the St. Louis Cardinals that he will not be with the team this year. Hicks was diagnosed with Type 1 diabetes in high school and cited his preexisting health conditions when choosing to opt out.
San Francisco Giants: Buster Posey
So far the biggest name to opt out of the 2020 MLB season is former National League MVP and three-time World Series champion Buster Posey. The San Francisco Giants catcher recently adopted twin girls who were born prematurely and he's chosen to remain with his family for the season.
Washington Nationals: Ryan Zimmerman, Wellington Castillo, Joe Ross
The reigning World Series champion Washington Nationals currently lead all MLB clubs with three players opting out.
Ryan Zimmerman, the longtime face of the franchise, has multiple young children, including a baby that's barely a month old, and has chosen to opt out. The 15-year veteran, who has played his entire career in the nation's capital, says he's not retiring and will weigh his options ahead of next season.
Also opting out because he has young children is Nationals veteran catcher Wellington Castillo. Right-handed pitcher Joe Ross, who moved into a reliever role last season, has also chosen to remain away from the club. Ross' brother, Tyson, is a free agent and has also decided to sit out the 2020 MLB season.
That's it for now but remember to continue to check back in with Sportscasting as this list will continue to be updated.
*All stats courtesy of Baseball-Reference