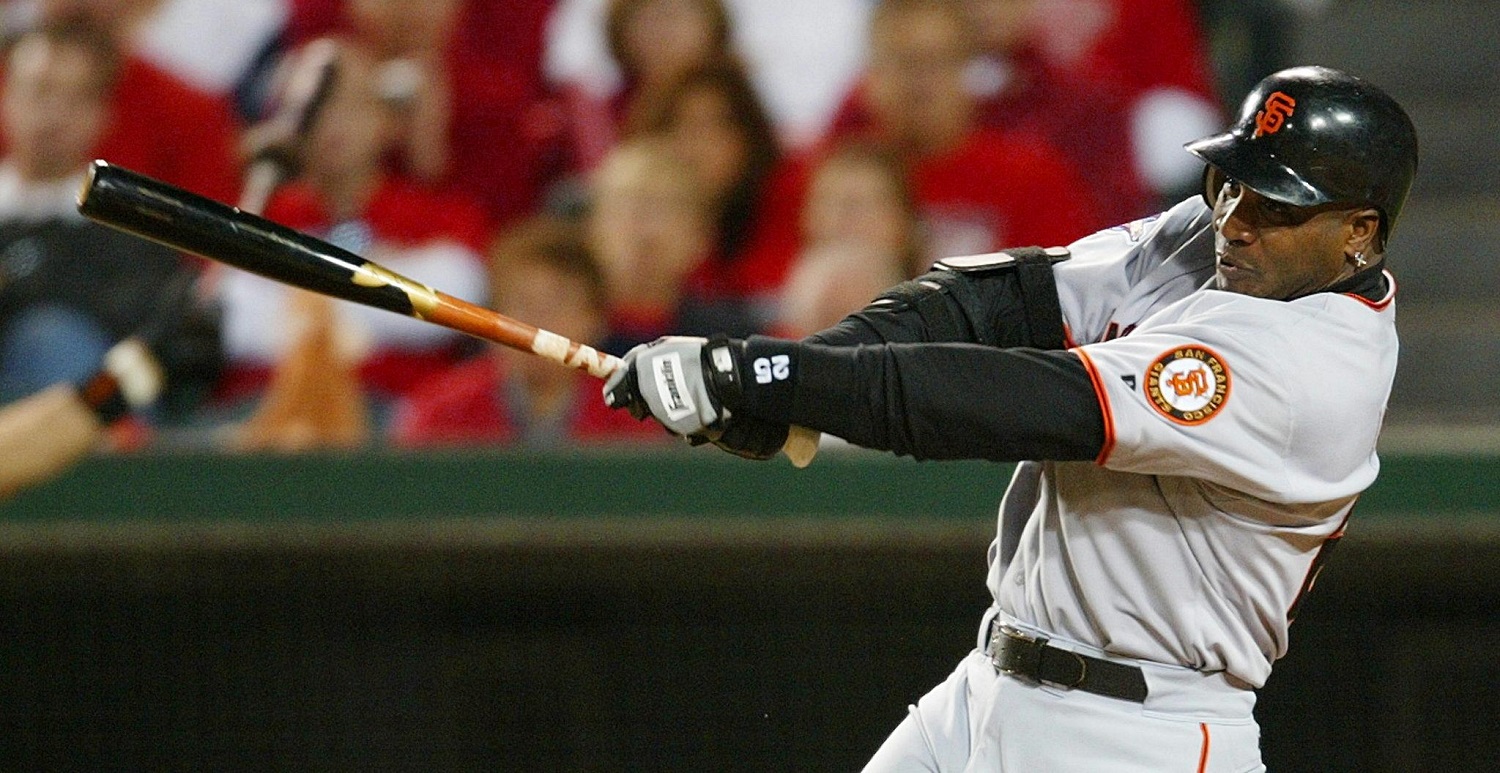 Barry Bonds Hit His 762 Home Runs Off an Insane Number of Pitchers
A look at exactly how many pitchers gave up home runs to former Pittsburgh Pirates and San Francisco Giants slugger Barry Bonds.
Love him or hate him, Barry Bonds hit 762 home runs over the course of a 22-year MLB career with the Pittsburgh Pirates and San Francisco Giants. While some don't consider that 762 number to be the real home run record, still opting to go with the 755 hit by the legendary Hank Aaron, they happened. Steroids or no steroids, they're in the record books and they're never going away.
There are quite a few MLB records that Barry Bonds set that aren't likely to fall. Of course, the 762 home runs in a career and the 73 he hit in 2001 are a couple of those. But there's also the 232 walks in 2004, which was the same season he was walked intentionally a record 120 times. There are the eight consecutive seasons in which he had a slugging percentage of .600 or higher. The list goes on and on and on.
But then there's the number of pitchers that Barry Bonds took deep, which is an insane record in itself. Just as amazing is the fact that he hit the most homers of his career against the top pitchers in the game.
Barry Bonds' year-by-year home run count
Before we get to the pitchers that Barry Bonds took deep, here's a quick look at exactly how he got to 762 home runs.
1986: 16
1987: 25
1988: 24
1989: 19
1990: 33
1991: 25
1992: 34
1993: 46
1994: 37
1995: 33
1996: 42
1997: 40
1998: 37
1999: 34
2000: 49
2001: 73
2002: 46
2003: 45
2004: 45
2005: 5
2006: 26
2007: 28
How many pitchers gave up home runs to Barry Bonds?
In total, Barry Bonds hit his 762 home runs off of 449 different pitchers. In comparison, Hank Aaron hit his 755 homers against 310 different hurlers, the most (17) coming off fellow Hall of Famer Don Drysdale.
The first pitcher to give up a home run to Barry Bonds was Craig McMurtry of the Atlanta Braves on June 4, 1986. Number 500 came on April 17, 2001, against the Dodgers' Terry Adams. Later that season, Bonds hit homer No. 71 of the year against Chan Ho Park, also of the Dodgers. No. 73 came on the final day of the season against LA's Dennis Springer.
On May 28, 2006, Bonds surpassed Babe Ruth on the all-time home run list with No. 715 against the Rockies' Byung-hyun Kim. On August 7, 2007, he hit No. 756 to pass Aaron off of Washington's Mike Bacsik and he hit the final homer of his career, No. 762, against Colorado's Ubaldo Jimenez on September 5, 2007.
He hit the most home runs against some of the best pitchers in history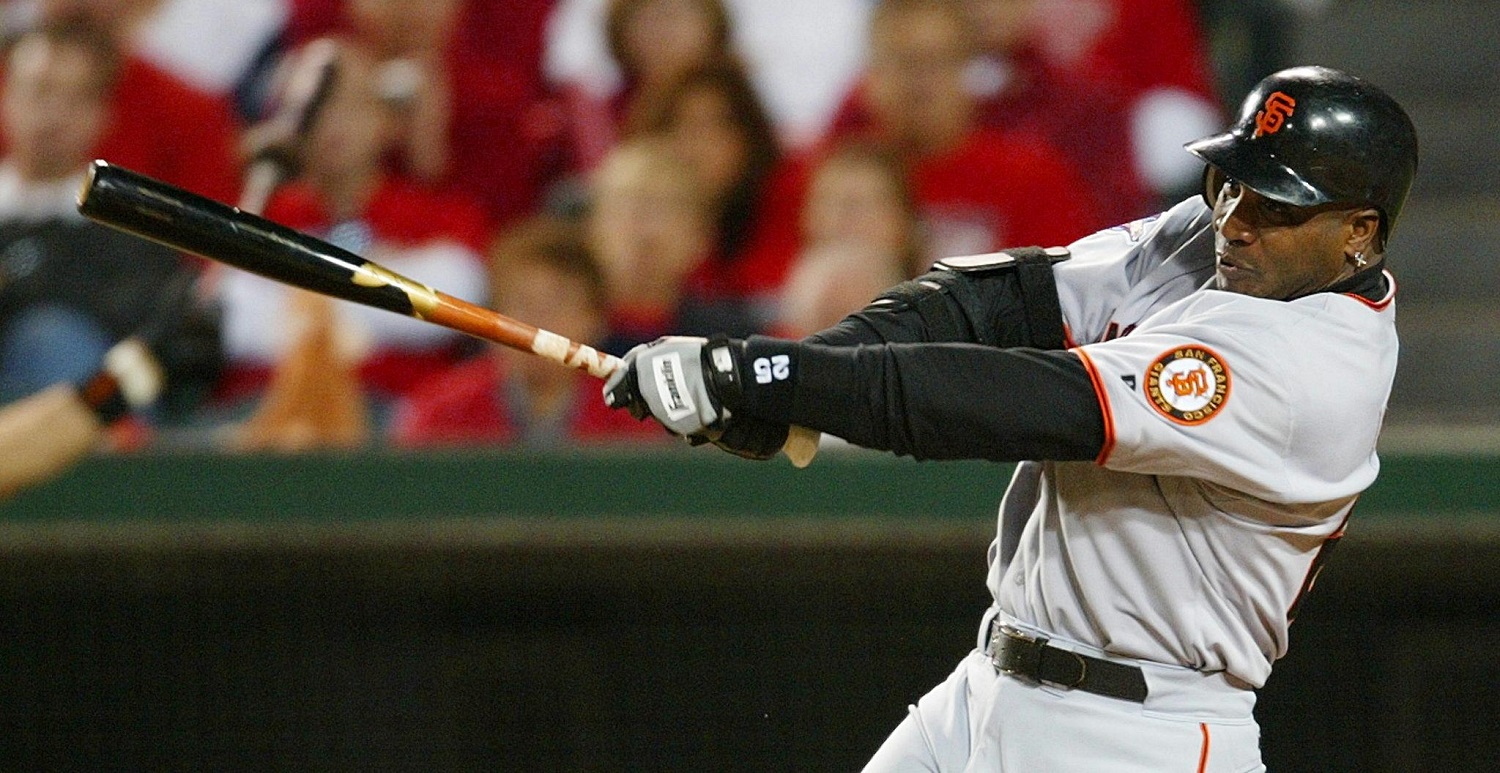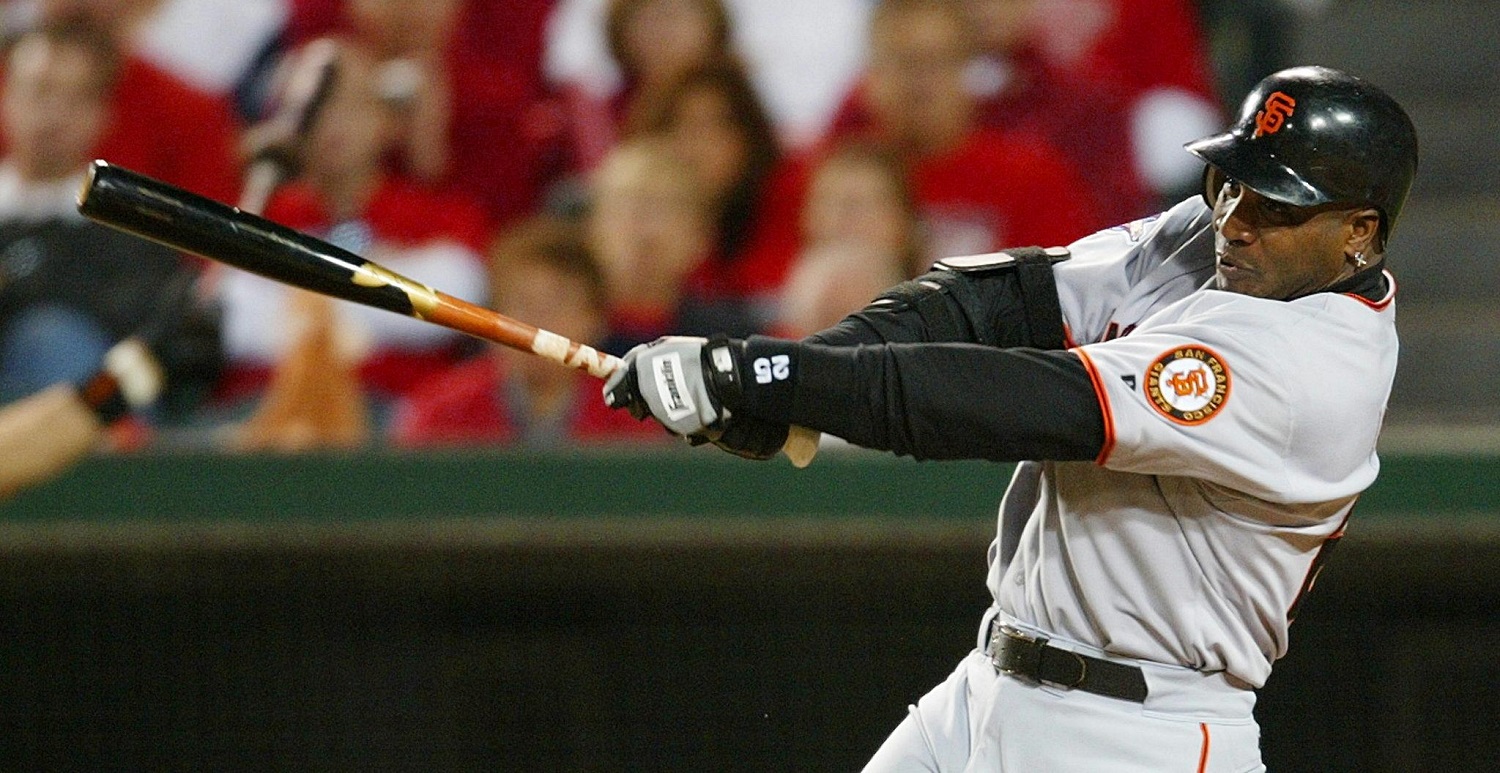 So which pitcher gave up the most home runs to Barry Bonds? Actually, five are tied at the top of the list, each of them giving up eight long balls to the seven-time MVP. And it's truly quite the list: Greg Maddux, John Smoltz, Curt Schilling, Terry Mulholland, and Chan Ho Park. That's Cy Young winners, World Series heroes, and MLB All-Stars right there.
Every name on that list is recognizable. Barry Bonds could obviously hit a home run off of anyone in baseball at any given time but he did his most damage, at least as far as home runs are concerned, against some all-time greats.
*All stats courtesy of Baseball-Reference