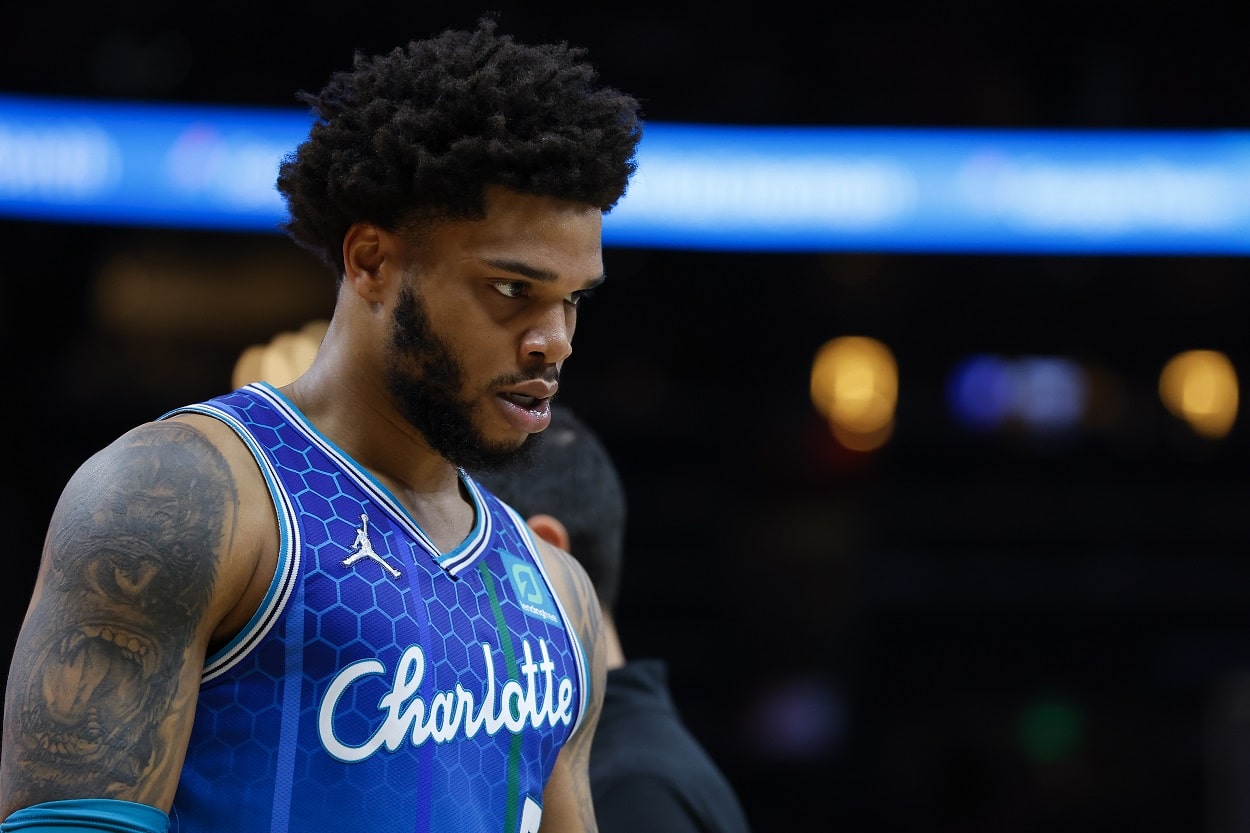 Miles Bridges Has Put Michael Jordan and the Charlotte Hornets in an Extremely Awkward Position
Charlotte Hornets forward Miles Bridges has been arrested on felony domestic violence charges.
The Charlotte Hornets have been a non-factor in the NBA for quite some time. Since Michael Jordan became the franchise's majority owner toward the end of the 2009-10 season, the Hornets have made just three appearances in the postseason, losing every time in the first round.
And since their last appearance in 2016, the Hornets have had a winning record just once. That was this past season when they made the play-in tournament with a 43-39 record, largely thanks to the breakout year of forward Miles Bridges.
The former Michigan State standout led the team in scoring in 2021-22, averaging a career-high 20.2 points while shooting a solid 49.1% from the floor. He also added 7.0 rebounds per night. And Bridges certainly picked the right season to play his best basketball as the restricted free agent set himself up for a big payday.
But his future in Charlotte — or anywhere else for that matter — is now up in the air as he was arrested on Wednesday.
Charlotte Hornets star Miles Bridges was arrested for felony domestic violence
ESPN confirmed Thursday that Bridges was arrested and booked in Los Angeles on Wednesday afternoon for felony domestic violence. The LAPD has not yet released details on the alleged incident but did confirm that the 24-year-old was released on a $130,000 bond and that his next court appearance is set for July 20.
TMZ Sports has reported that an unidentified woman alleges an argument between herself and Bridges turned physical and that she required medical attention.
Both the Hornets and the NBA have made statements that they're aware of the situation involving Bridges but aren't commenting any further on the matter, which is standard procedure in these types of matters.
Michael Jordan and the Hornets have a decision to make on Bridges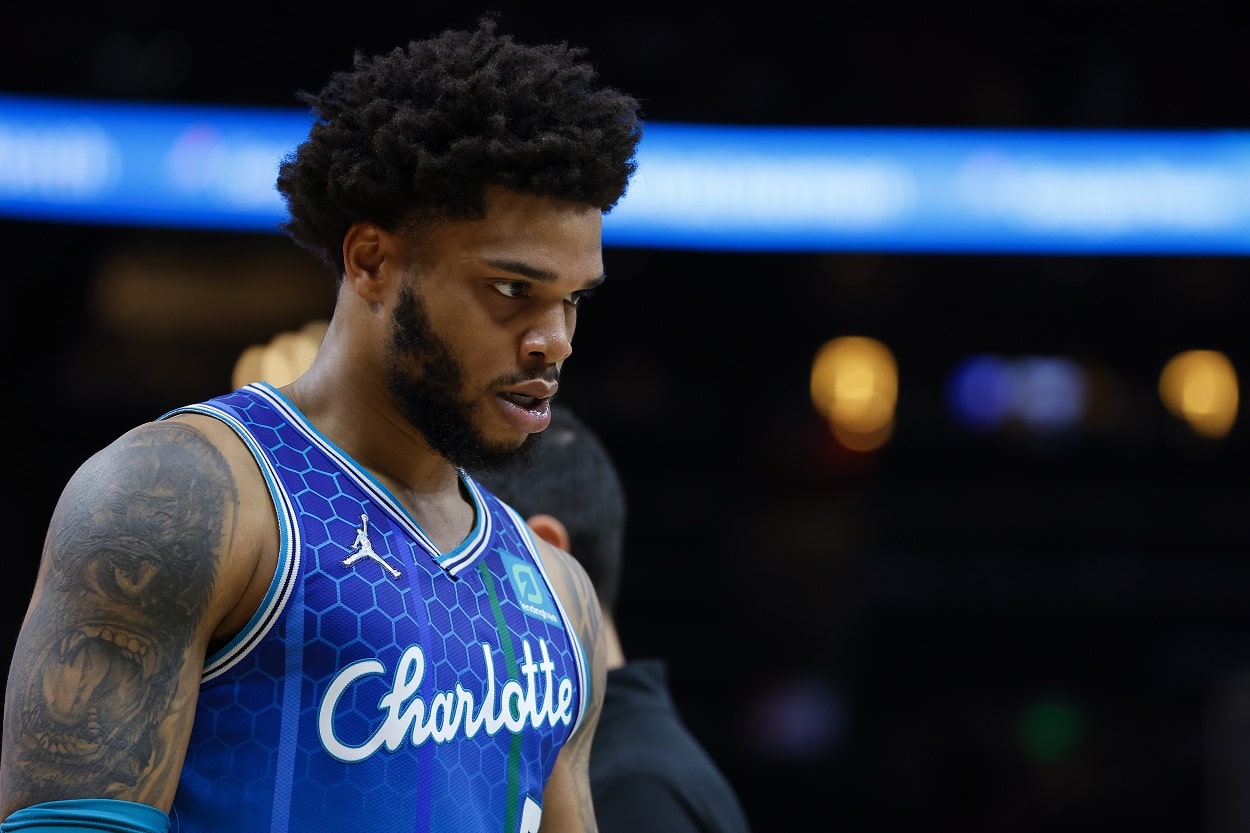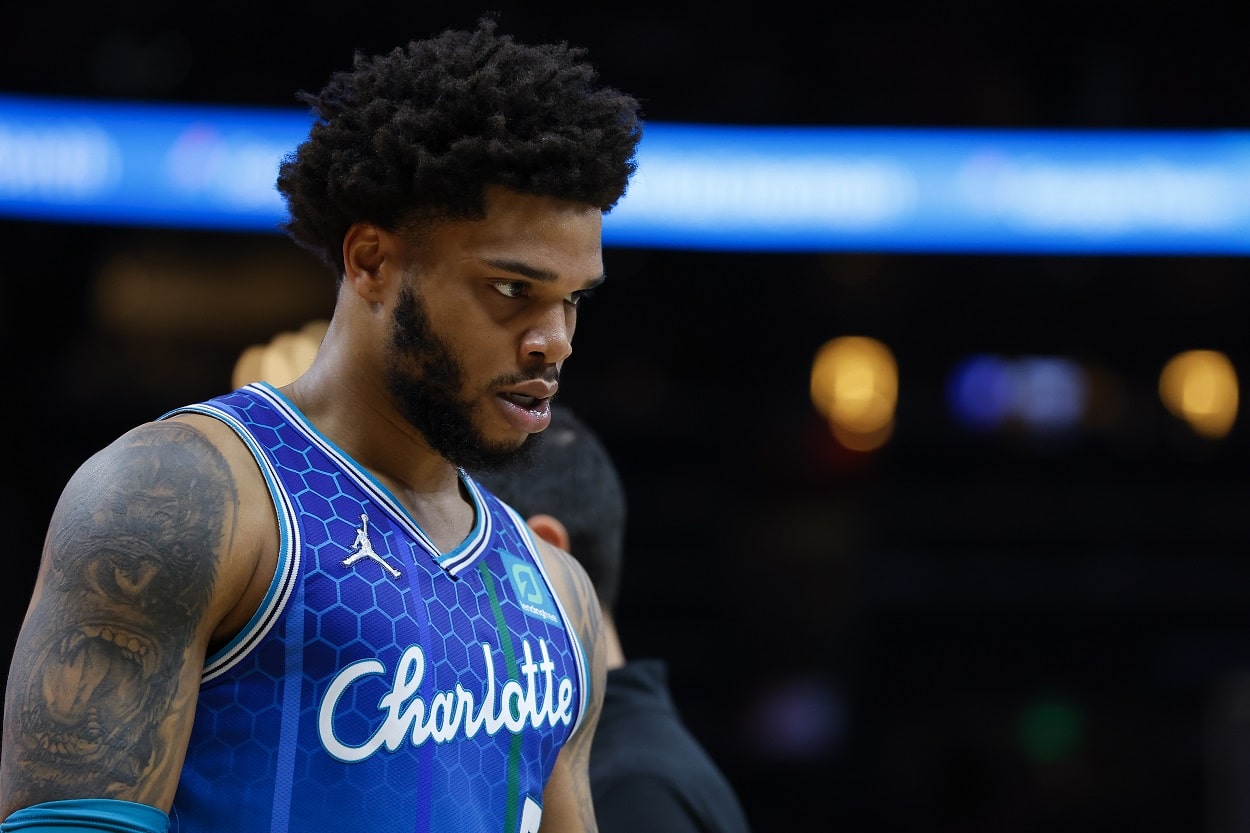 Bridges apparently doesn't seem fazed by any of this as he reportedly hit up a local gym on Thursday for a workout, per the aforementioned TMZ report. What he hasn't done yet is address the allegations.
This is shaping up to be a PR nightmare for Jordan and the Hornets. Now, let's not get this twisted. If these allegations are indeed true, the alleged victim should be the primary focus, not the payday Bridges may miss out on.
With that being said, Jordan & Co. are going to have a business decision to make. The Hornets extended a qualifying offer to Bridges on Tuesday. So if any other team makes him an offer, Charlotte can match. General manager Mitch Kupchak said earlier this week that "we love Miles" and that he's been "great for the franchise."
But this obviously changes things. Per NBA.com, as it pertains to restricted free agents like Miles Bridges, any team "also has the ability to rescind the qualifying offer going forward."
As the Hornets are becoming somewhat relevant again, is keeping him on the roster worth the inevitable backlash that lies ahead? And if these allegations are true, do you really want a guy like that on your team?
I guess time will tell as we now just have to wait and see how all of this plays out.
Stats courtesy of Basketball Reference
Like Sportscasting on Facebook. Follow us on Twitter @sportscasting19 and subscribe to our YouTube channel.