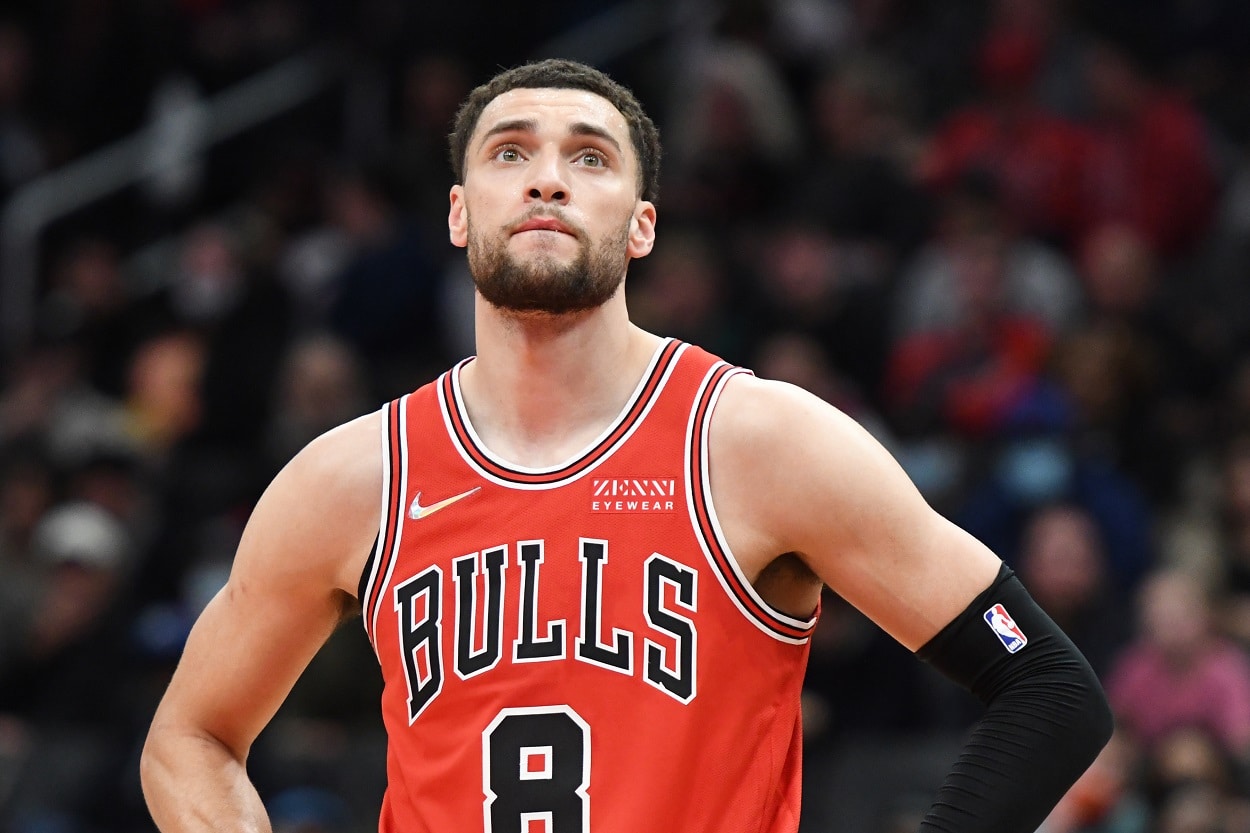 Ranking the Top 10 NBA Free Agents Who Could Be Game Changers in the 2022 Market
A look at the top 10 players in 2022 NBA free agency.
For the first time in three years, NBA free agency will begin as originally scheduled after COVID-19 delayed the last two periods. But while some big names could have hit the open market, we already know where those big names are headed. And most are just staying put.
Kyrie Irving is opting into his player option with the Brooklyn Nets. Russell Westbrook is opting into his player option with the Los Angeles Lakers. James Harden is expected to exercise his option to stay with the Philadelphia 76ers.
Bradley Beal is expected to opt out of his contract with the Washington Wizards, but only so he can sign a supermax contract to stay in the nation's capital. John Wall got the contract buyout he was looking for from the Houston Rockets but is already expected to sign with the Los Angeles Clippers.
But while these guys may not be available, there are plenty of good players to choose from in the 2022 NBA free-agent class. Some on our list are unrestricted free agents, while others are restricted or could still exercise their respective player options for the 2022-23 campaign.
So taking those names mentioned above out of the equation, let's take a look at the top 10 available players in 2022 NBA free agency.
10. Bobby Portis
Bobby Portis owns a player option worth over $4.5 million to remain with the Milwaukee Bucks, but he'd be wise to opt out and become an unrestricted free agent.
Portis, who played a crucial role on the Bucks' NBA title-winning team in 2020-21 and is beloved in Milwaukee, averaged 14.6 points and 9.1 rebounds this past season. So he's certainly set himself up for a bigger payday. Now we just have to wait and see if Milwaukee is willing to pay him. They do own his early Bird rights, so they could go over the salary cap to keep him.
9. Bruce Brown
Bruce Brown's stat line for the Nets in 2021-22 may not look all that impressive at 9.0 points, 4.8 rebounds, and 2.1 assists per game, but it's a little challenging to get many offensive opportunities in Brooklyn at times.
But make no mistake about it. Brown, an unrestricted free agent, would be a great asset for a team willing to give him more minutes, which still could be the Nets as he was essentially their most stable player during a difficult year. While only a 6'4″, he plays much bigger. He sets screens. He's a fantastic defender. And he'll certainly get more than the $4.736 million he earned this past season.
If the Nets choose not to re-sign him, which would be a massive mistake, I think he'd be a terrific addition for the Toronto Raptors to stabilize their backcourt.
8. Malik Monk
Malik Monk was essentially forced to sign a one-year "prove it" deal for the NBA minimum last summer with the LA Lakers, and they certainly got their money's worth.
Now an unrestricted free agent, Monk averaged a career-high 13.8 points per game in 2021-22, good for fourth on the team behind only LeBron James, Anthony Davis, and Russell Westbrook. The 24-year-old also shot a career-best 47.3% from the field. And he fell just short of a career-high percentage from beyond the arc at a solid 39.1%.
While still not an elite NBA defender, he's improved in that regard and should fetch a nice payday this year, better than the one he received a summer ago. Monk may have priced himself out of staying in a Lakers uniform but has said he'd take a discount to remain in Hollywood. Whether that holds true remains to be seen.
7. Jusuf Nurkic
Jusuf Nurkic has had a few injury problems over the last few seasons. Still, he's been solid for the Portland Trail Blazers when healthy, averaging 14.6 points and 9.9 rebounds since arriving to Rip City from the Denver Nuggets via trade in February 2017.
The 28-year-old certainly isn't the greatest perimeter threat, and his defense is concerning at times, but he'll still have plenty of NBA teams offering him a big deal this summer. His last contract was worth four years and $48 million, and while his health might keep him from getting a deal of that length, the annual salary will likely be comparable.
6. Collin Sexton
Despite missing all but 11 games for the Cleveland Cavaliers this past season due to a torn meniscus, Collin Sexton will still likely make a nice chunk of change this summer. But from whom?
Sexton, who was terrific in his first three seasons and averaged a career-high 24.3 points per game in 2020-21, and the Cavs couldn't agree to terms on a contract extension last year and is now a restricted free agent. Before the NBA draft, the Detroit Pistons seemed like a good fit, but that's not the case anymore as they now have Jaden Ivey to pair alongside Cade Cunningham.
Despite his weaknesses (he has to have the ball in his hands at all times to be an efficient NBA scorer, defense, low assists, etc.), Sexton is still just 23 and has tremendous upside. But when teams inevitably make offers, does Cleveland even want to match?
In 2020-21 with Sexton healthy, the Cavs were 22-50. And without him for the majority of this past year, they were 44-38. Maybe a sign-and-trade is the best thing for all parties involved.
5. Anfernee Simons
While Anfernee Simons may not yet be what C.J. McCollum was alongside Damian Lillard for the Portland Trail Blazers, he's certainly on his way. Once McCollum was sent to the New Orleans Pelicans, Simons took over as the Blazers' starting shooting guard and made the most of the opportunity.
The 23-year-old restricted free agent averaged a career-high 17.3 points per game in 2021-22 and is seemingly only going to get better. As he'll still be cheaper than McCollum, who's owed more than $69 million over the next two years in New Orleans, Portland would be wise to match any offer that comes Simons' way this summer.
4. Jalen Brunson
No player may have made himself more money during the NBA Playoffs than Jalen Brunson. The Villanova product was stellar during the Dallas Mavericks' postseason run, scoring 21.6 points per game, five points higher than his regular-season average.
After making just over $1.8 million this past season in Dallas on the fourth and final year of his rookie deal, Brunson is expected to command at least a $20 million annual salary moving forward. And if the Mavs want to keep the unrestricted free agent in Big D, Mark Cuban will have to be willing to into the NBA luxury tax to do so.
But the New York Knicks have made it abundantly clear that they plan to be in play for Brunson and have made several moves to clear cap space to bring him to the Big Apple.
3. Miles Bridges
l was a bit surprised to see Miles Bridges finish seventh in the NBA Most Improved Player voting this past season, as I thought he deserved to be at least a few spots higher. But, hey, he finished four places ahead of Jalen Brunson, so we also put him ahead.
Bridges had a fantastic season for the Charlotte Hornets, averaging career highs in points (20.2), rebounds (7.0), and assists (3.8) while shooting a solid 49.1% from the floor. The two-way forward is a restricted free agent, and it's hard to imagine a scenario in which Michael Jordan doesn't match any offer and lets him walk.
2. Deandre Ayton
The Phoenix Suns had a chance to extend Deandre Ayton ahead of the 2021-22 season and chose not to do so. Now a restricted free agent, the top pick in the 2018 NBA Draft will get massive offers as other teams can offer him up to $131 million over four years.
As the Suns likely won't go into the NBA luxury tax to keep him, a sign-and-trade seems likely here. If the Utah Jazz part ways with Rudy Gobert, Ayton could be an excellent replacement in Salt Lake City. The Magic could be a sneaky contender here, and the Raptors might also be a nice fit.
San Antonio and Portland could also be in the mix, but one option that genuinely intrigues me is the Atlanta Hawks, who could deal Clint Capela and a few picks to pair Ayton alongside Trae Young. Imagine how fun that big man-little man combo could be.
1. Zach LaVine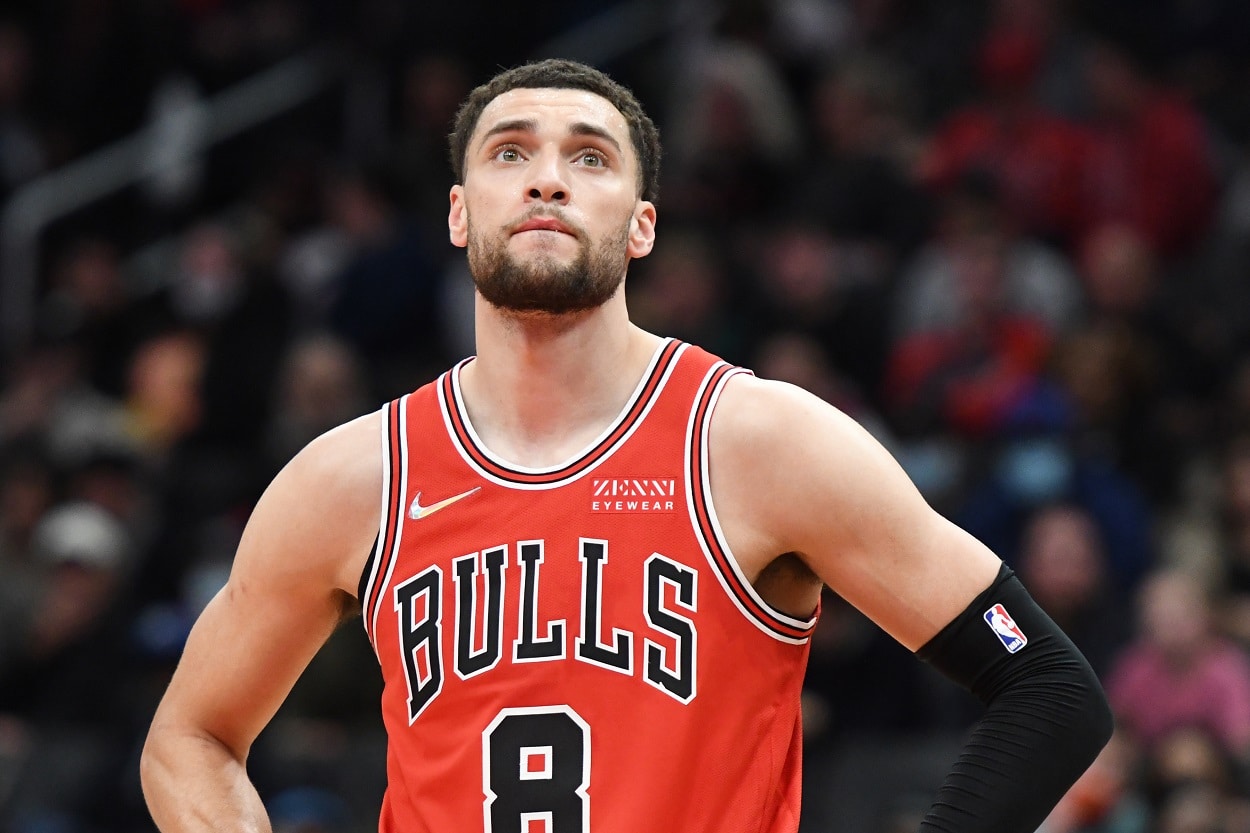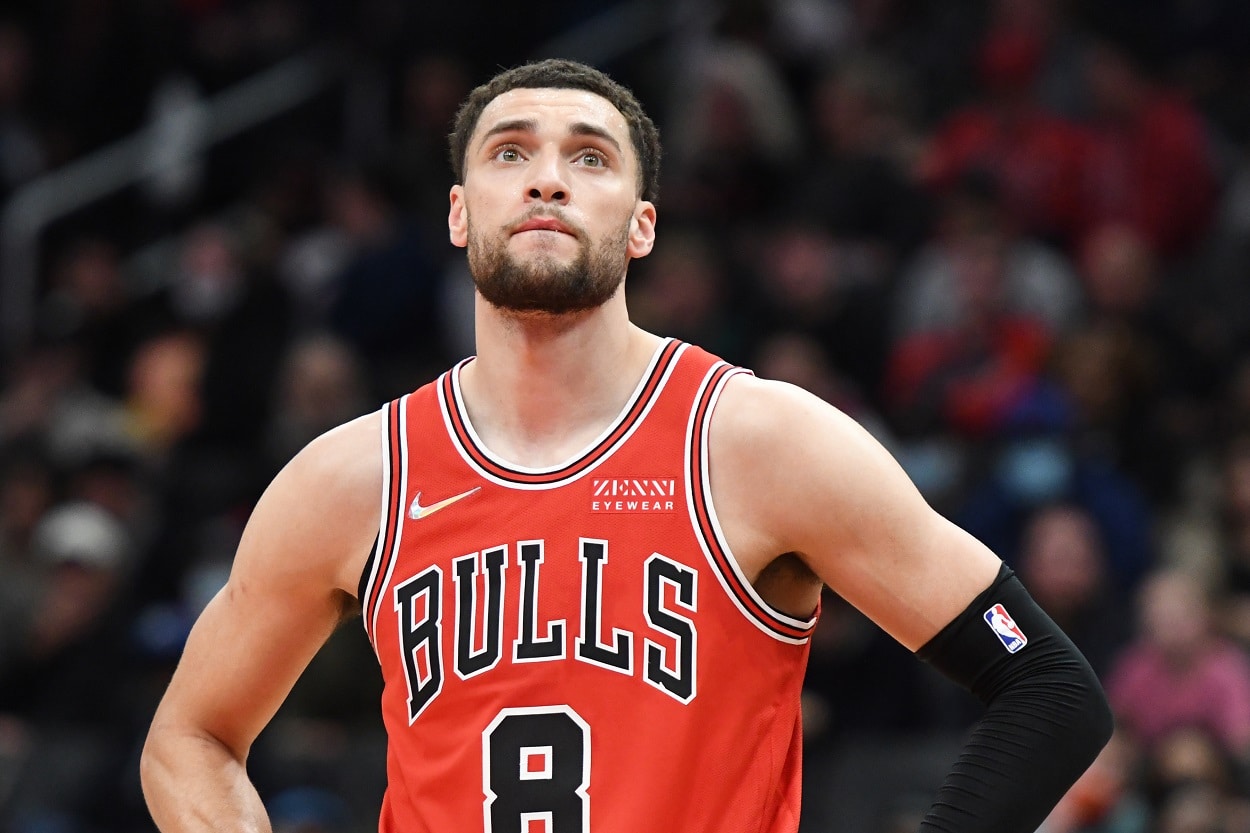 An NBA All-Star each of the last two seasons for the Chicago Bulls, unrestricted free agent Zach LaVine is in line to get paid. And we're talking much more than the $78 million he made in the Windy City over the last four years.
While the Bulls can offer the two-time NBA Slam Dunk Contest champ the most money, they fully expect him to take meetings and weigh his options. And LaVine, who averaged 24.4 points, 4.7 rebounds, and 4.4 assists during his run in Chicago, will certainly have options.
With Brunson likely out the door to New York, the Mavericks could take a run at him. The Hawks could take a run at him. Portland is an option. The Spurs will be in the mix. And the Bulls, of course, will take their shot.
Now we just sit back and wait for the fun to begin.
Stats courtesy of Basketball Reference, Contract info courtesy of Spotrac
Like Sportscasting on Facebook. Follow us on Twitter @sportscasting19 and subscribe to our YouTube channel.