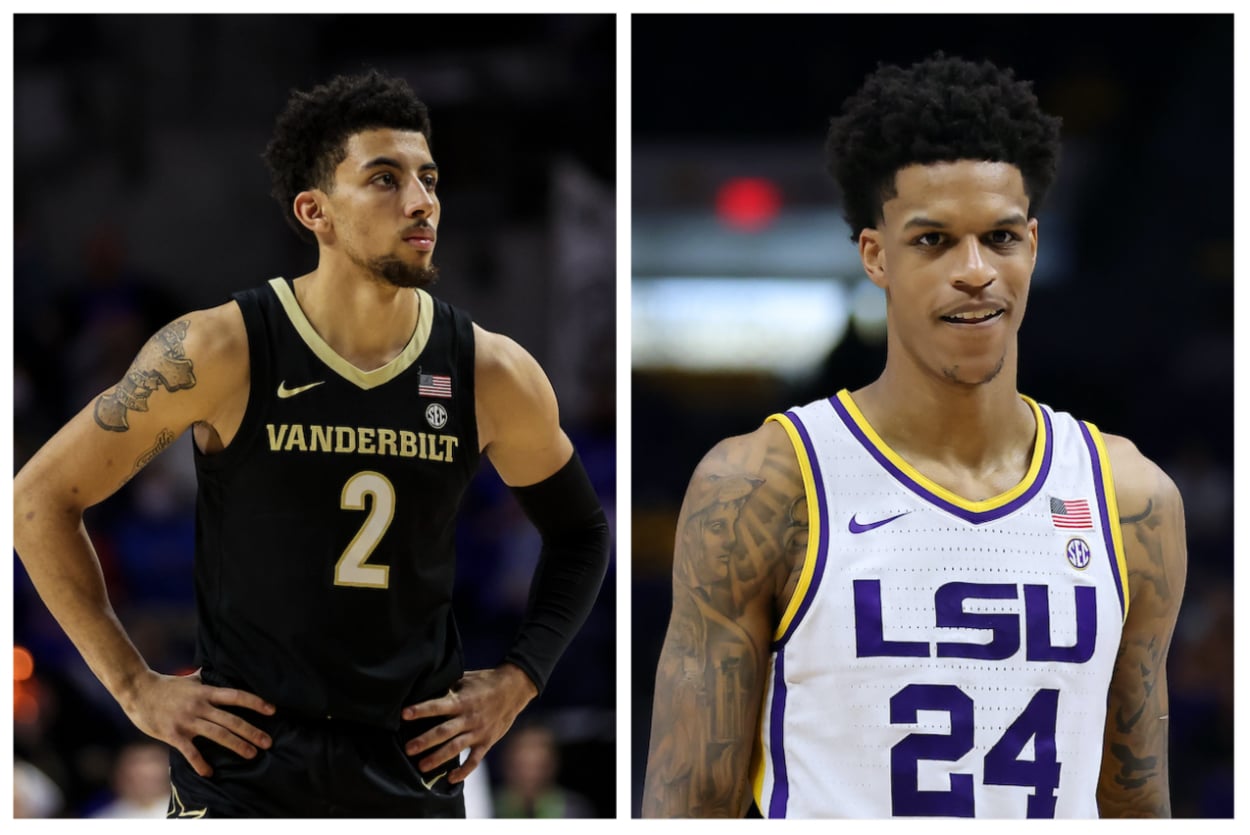 Feel Old Yet? Scottie Pippen's and Shaquille O'Neal's Sons Are Now Teammates on the Lakers
Can Scotty Pippen Jr. and Shareef O'Neal follow their legendary fathers to successful NBA careers?
The Los Angeles Lakers had a fairly uneventful draft night last week. They entered the 2022 NBA Draft without a single pick, but they ended up trading into the second round and selecting Michigan State shooting guard Max Christie with the 35th overall pick.
Christie could very well grow into a reliable catch-and-shoot option off the bench for the Lakers, but he's far from the biggest name LA added last week. After the draft concluded, the Lakers scooped up Scotty Pippen Jr. and Shareef O'Neal as undrafted free agents. If those names sound familiar, that's because they are.
They're the sons of Hall of Famers Scottie Pippen and Shaquille O'Neal, and the Lakers are hoping they can become just a fraction of what their legendary fathers were in the NBA years ago.
Lakers sign Scottie Pippen's and Shaquille O'Neal's sons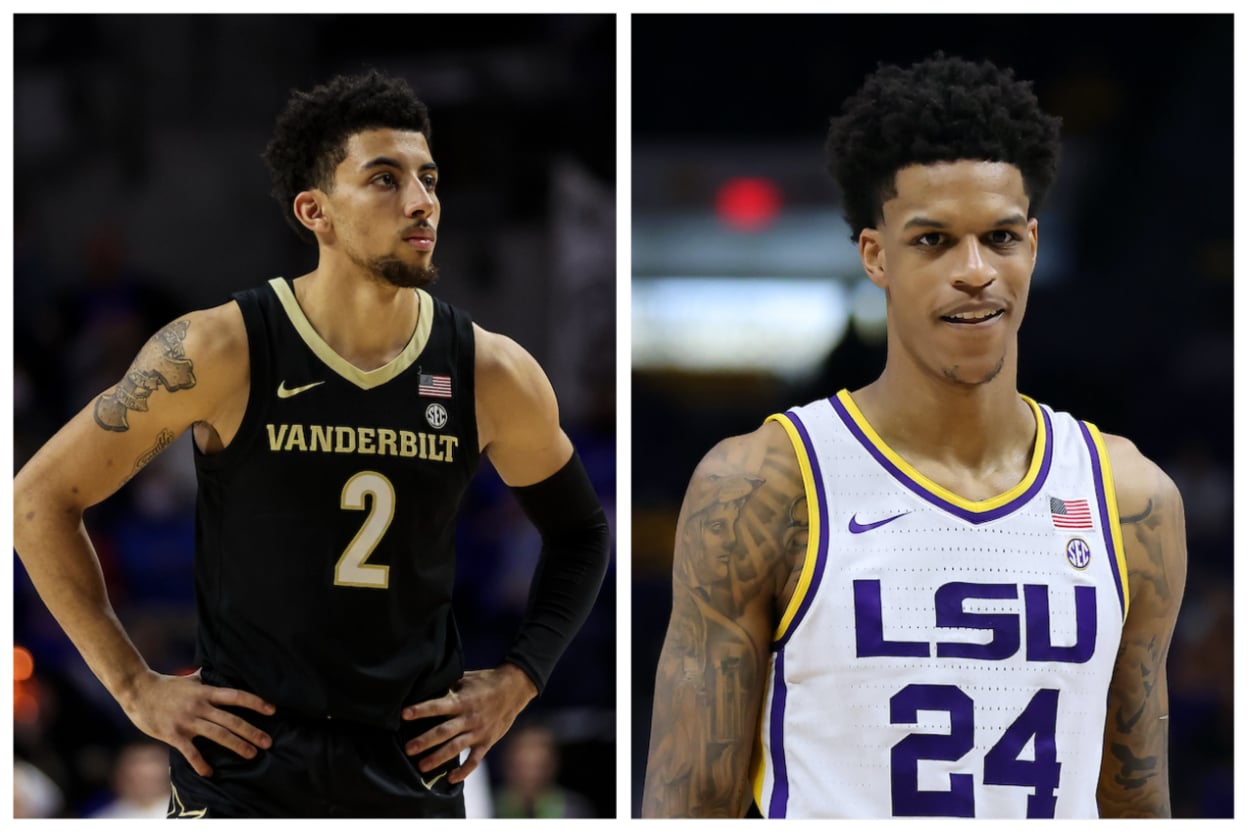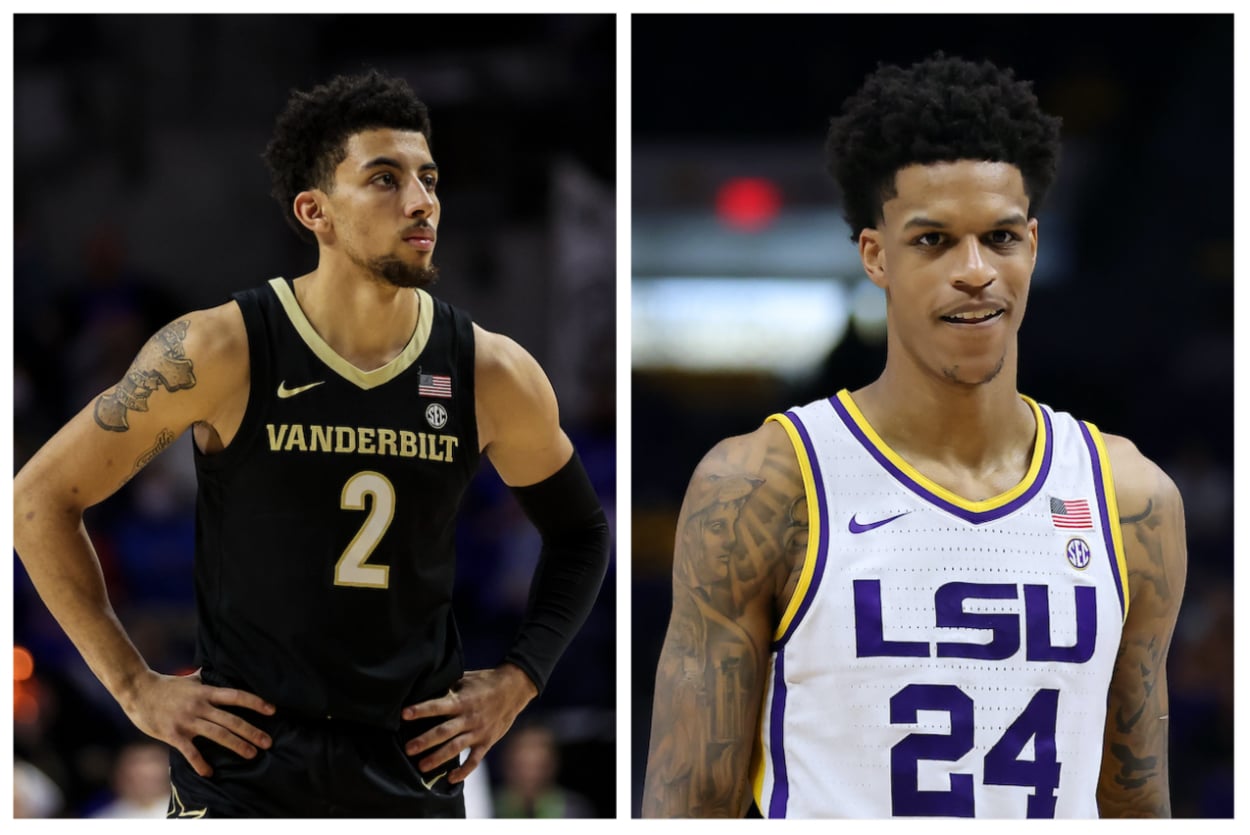 Back in the 1990s, Pippen and O'Neal were two of the most dominant players in the NBA. More than two decades later, their sons are ready to embark on their own NBA journeys.
Incredibly, they'll be doing so for the same team.
Scotty Pippen Jr. and Shareef O'Neal, after not hearing their names called Thursday night, both signed with the Lakers as undrafted free agents. Pippen Jr. signed a two-way deal, while O'Neal signed on to play for LA's NBA Summer League team. Both will be in action for the Purple and Gold in the Summer League next month.
In terms of their chances of making the final roster, Pippen Jr. has a leg up in that regard. The 6-foot-1, 170-pound guard averaged more than 20 points and four assists per game in each of his last two seasons at Vanderbilt. O'Neal, meanwhile, played just 37 games in three years at UCLA and LSU combined. He averaged only 2.6 points and 3.0 rebounds per game throughout his college career, so he has a lot to prove this summer if he wants to earn even a two-way deal.
Scottie Pippen congratulates his son
Shaquille doesn't believe his son is ready to make the jump to the NBA, but Scottie couldn't be more thrilled that his son is following in his footsteps.
In a Twitter post Thursday night, the six-time NBA champ congratulated his son on making his dreams a reality.
"One of the best moments I've experienced as a father was being by @spippenjr's side as his dream came true," Pippen wrote. "Deuce, you worked hard, didn't take any shortcuts, and pushed yourself to make this happen.
"I'm so proud of you and I can't wait to see what's next. I wore purple in HS and college, and I'm ready to wear it again!"
Pippen and O'Neal never got to be teammates in the NBA, so it'll be a bit surreal to see those last names on the same jersey this summer.
Like Sportscasting on Facebook. Follow us on Twitter @sportscasting19.