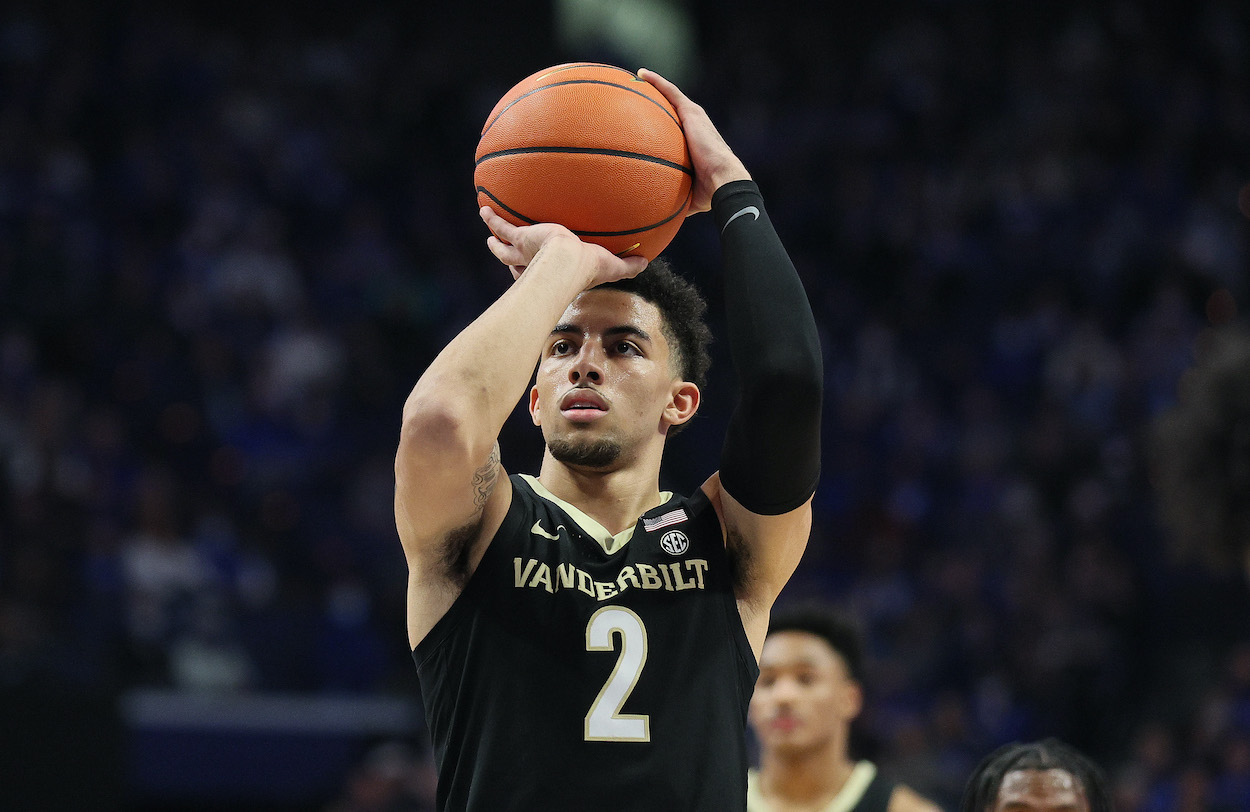 Checking in on Scottie Pippen's Son, Scotty Jr., in His Junior Year at Vanderbilt
Scottie Pippen decided to forego the 2021 NBA draft and return to Vanderbilt, so how is his junior year going?
Scottie Pippen's son, Scotty Pippen Jr., stunned the college basketball world last summer when he declared for the 2021 NBA Draft but eventually decided to return to Vanderbilt for his junior year. The star guard didn't receive enough attention from NBA teams throughout the process, so he went back to school to improve his draft stock.
So, let's check in on Pippen Jr. as his junior season is nearing its end.
Scottie Pippen's son returned to Vanderbilt after declaring for the 2021 NBA Draft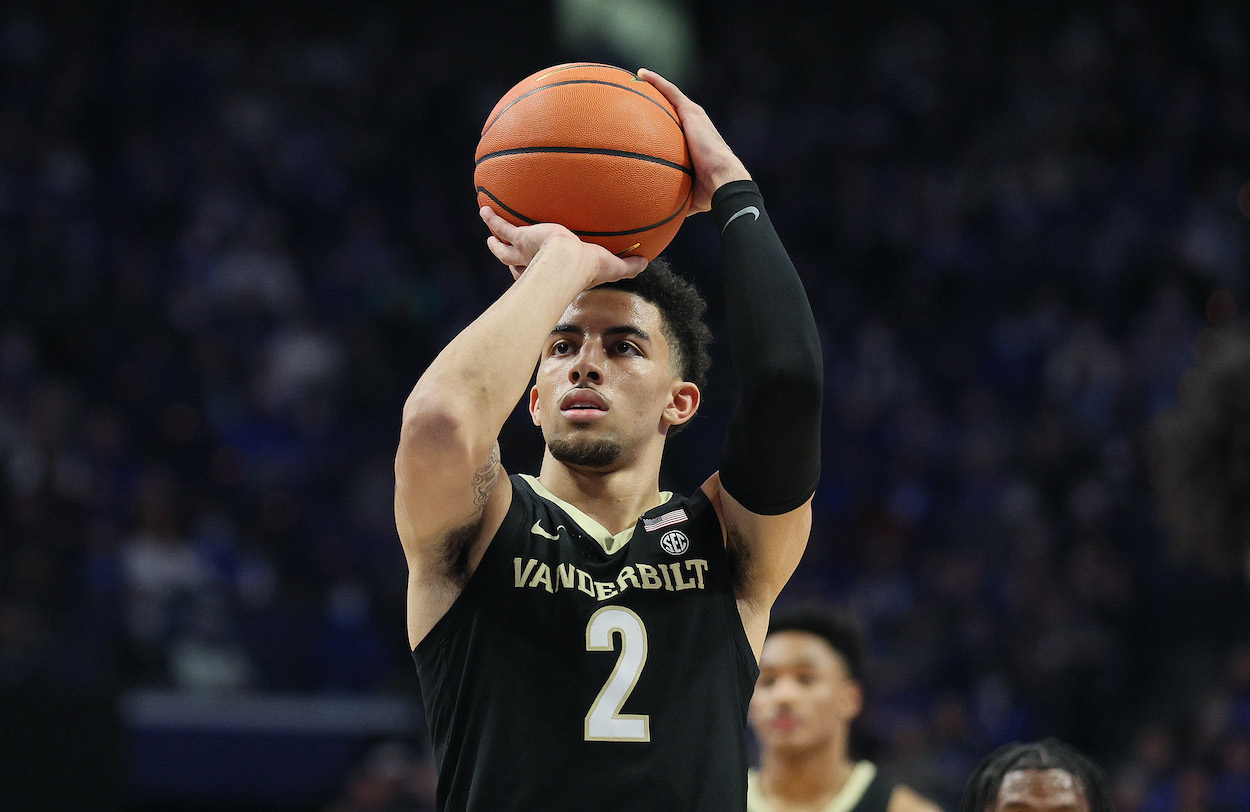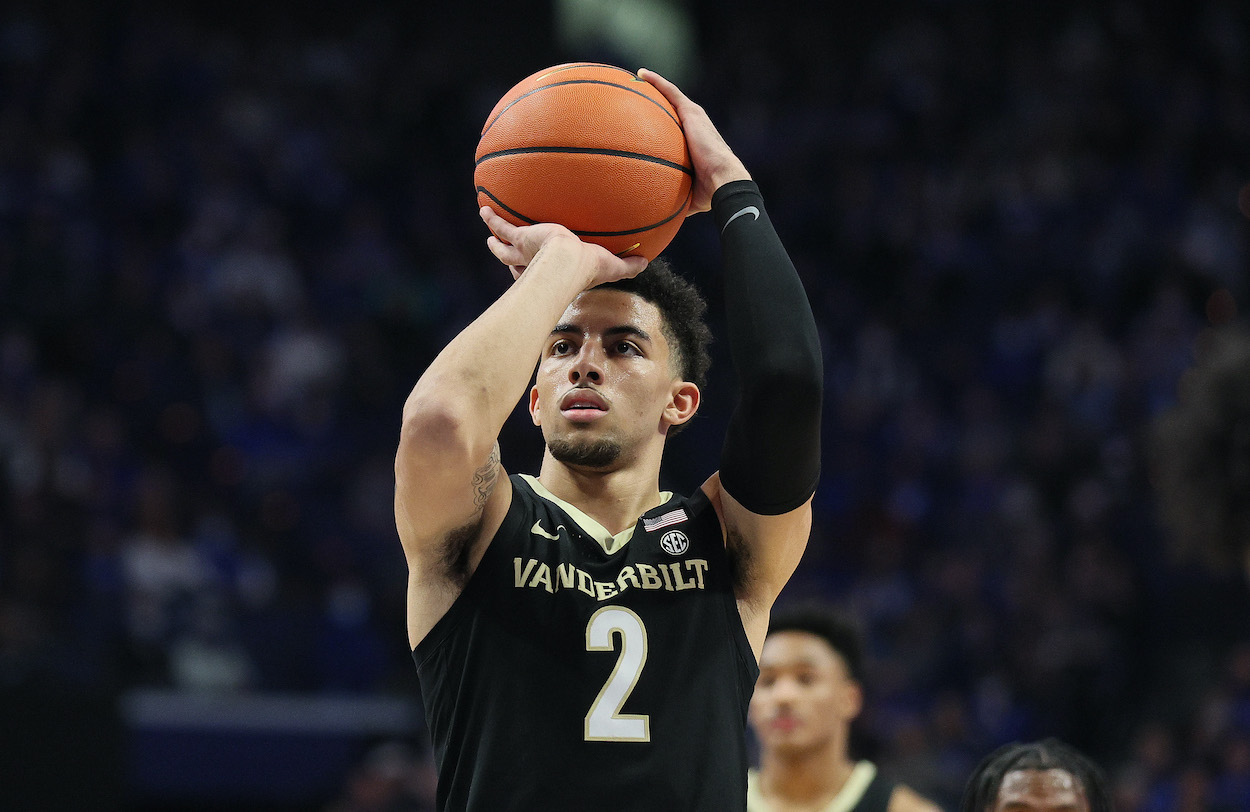 Pippen Jr. made a major jump from his freshman season to his sophomore season. After averaging 12.0 points per game on 39.3% shooting in Year 1, he upped those numbers to 20.8 points per game and 42.8% shooting from the field in Year 2.
After his breakout sophomore campaign, Pippen Jr. entered the 2021 NBA Draft process, but that didn't last too long. He was projected to be a second-round pick in the draft, so he decided to return to Vanderbilt for another season.
Pippen Jr. has now played 30 games for the Commodores this season, so how has his year been going?
Scotty Pippen Jr. has been impressive in his junior year
After growing into one of the most lethal scorers in college basketball last season, it's just been more of the same for Pippen Jr. in his third year at Vanderbilt. The talented guard is leading the SEC in scoring at 20.5 points per game while shooting a career-high 43.8% from the field. He's also chipping in 4.1 assists per game, and he's recording career-highs in rebounds per game (3.6) and steals per game (2.0).
Pippen Jr. has played his best basketball down the stretch of the season, as he's averaging 25.6 points over his last seven games. He's recorded four 30-point games this year, including a season-high 33 on the road at Kentucky in February. NBA scouts surely liked what they saw that day.
Vanderbilt is outside of the postseason picture at 15-15, but it wouldn't be a .500 team without Pippen Jr. The Commodores will begin their SEC Tournament run this Wednesday against Georgia.
Has Scotty Jr. bumped up his draft grade?
Pippen is a talented scorer with a professional future in store for him, but his 6-foot-1, 170-pound frame won't excite too many teams making a pick in the first round of the 2022 draft. He's also had problems with turnovers and poor shot selection throughout his career, so he's not a perfect prospect by any means.
If Pippen Jr. was a more accomplished three-point shooter and a better defender, he would be targeted in the middle or the end of the first round. But as it stands today, he's still projected to be a second-rounder in 2022.
Maybe Scottie can pull some strings around the league and bump up his son's draft grade
Like Sportscasting on Facebook. Follow us on Twitter @sportscasting19.