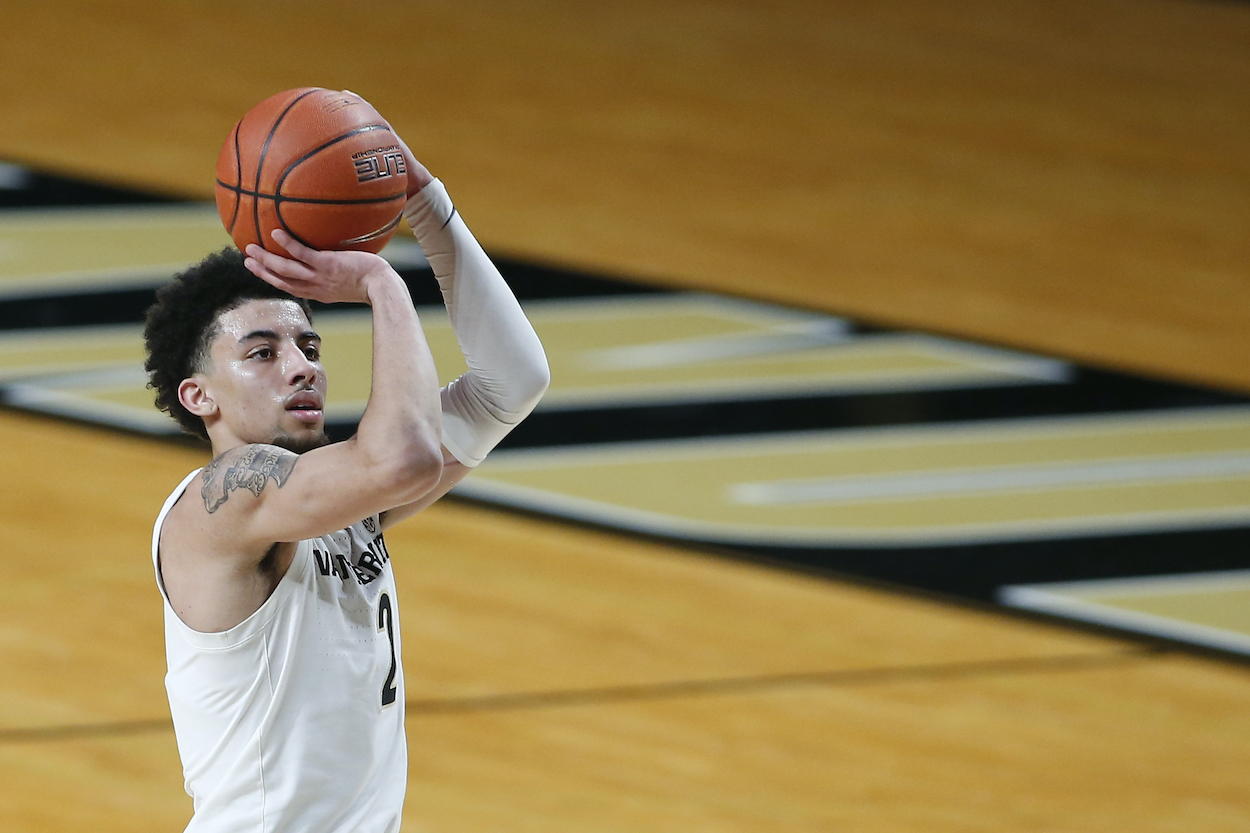 Scottie Pippen's Son Stuns the Basketball World With Controversial NBA Draft Decision
Scotty Pippen Jr., the son of NBA legend Scottie Pippen, has made a surprising NBA draft decision.
Chicago Bulls legend Scottie Pippen is eager to watch his talented son follow in his footsteps and play in the NBA, but he'll have to wait at least another year for that special moment.
Scotty Pippen Jr., Pippen's son and the star point guard at Vanderbilt University, has decided to withdraw from the upcoming NBA draft and return to school for his junior year. It's a rare decision for college players nowadays, but Pippen is willing to risk his future to improve his draft stock for 2022.
Hopefully, the decision doesn't come back to bite him.
Scotty Pippen Jr. entered the NBA draft after a stellar sophomore season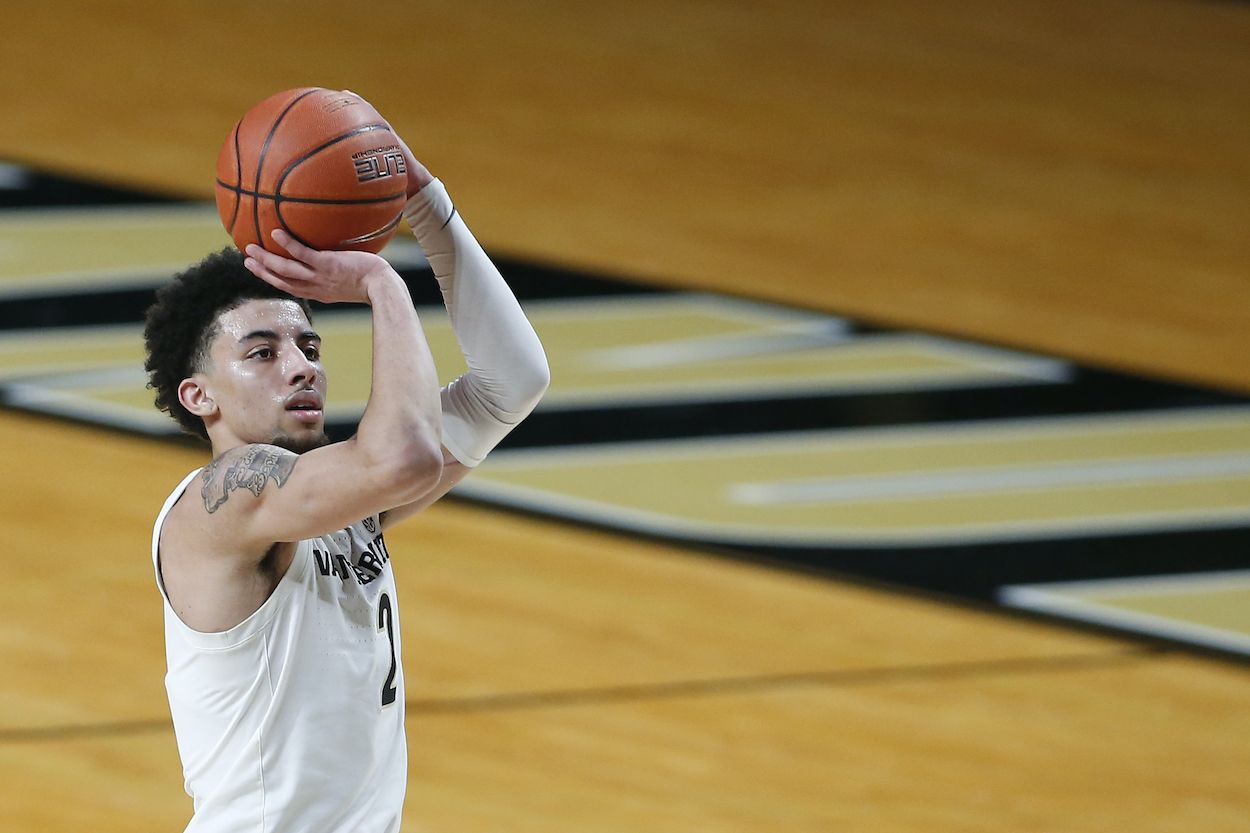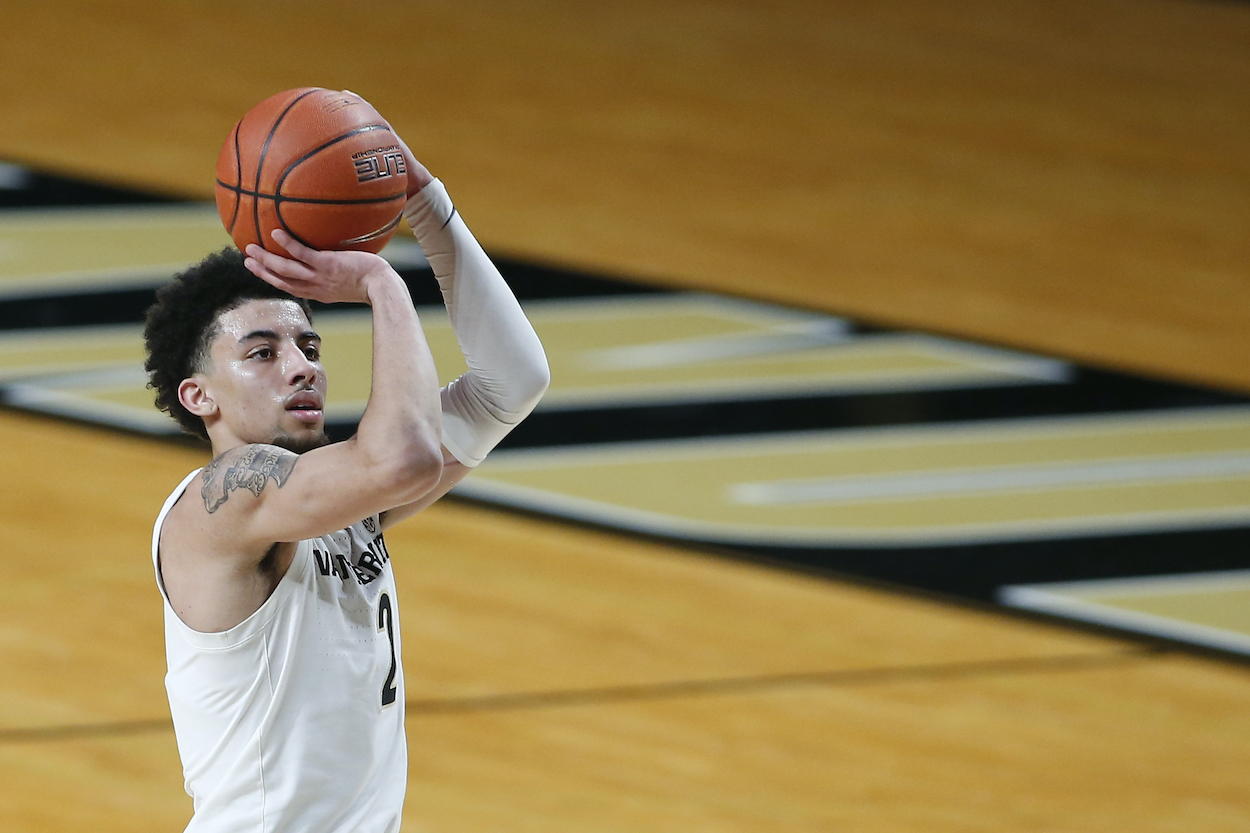 Scottie Pippen is widely regarded as one of the greatest basketball players to ever live, and now he has a mini-me looking to continue the legacy he built.
Pippen's son, Scotty Jr., just finished up his sophomore season at Vanderbilt, and he's already established himself as one of the most dangerous scorers in the NCAA. The lethal point guard averaged 20.8 points per game for the Commodores last year, which ranked 16th in the nation.
Aside from his scoring prowess, Pippen also possesses the playmaking ability that makes him an enticing NBA prospect. He averaged 4.9 assists per game last season, which ranked 49th in the country. Pippen does have to clean up his handle and decision-making skills, however, as he coughed the ball up 3.8 times per game last year.
Even so, Pippen had the opportunity to enter the NBA draft this summer after a breakout sophomore campaign, and that's exactly what he did. But he seems to have gotten cold feet since then.
Pippen controversially withdraws from the NBA draft
Most college basketball players can't wait to get out of the classroom and into the gym full-time. If there was enough draft buzz surrounding them right away, every college player would ditch the NCAA for the NBA after their freshman year.
Pippen didn't receive any of that buzz after his freshman season, but he did after his much-improved sophomore campaign. The undersized (6-foot-1, 170 pounds) point guard was projected to be a second-round pick in the 2021 draft. A few more inches and a bit more bulk, and we'd be talking about a mid-first-rounder with the way he can fill up the scoreboard.
But after going through the draft process, Pippen clearly wasn't impressed with his potential suitors. On Wednesday night, he took to Twitter and announced he'll be withdrawing from the draft and returning to school for his junior year.
"Nashville, I'm back," he wrote.
Is returning to Vanderbilt the right decision?
After a breakout season in which Pippen was one of the most unguardable scorers in the country, it might seem like a mistake for him to return to school. NBA scouts clearly recognized the potential he flashed at Vandy last year. Why not take his chances and ride the momentum?
But for players like Pippen who won't get any looks until the second round of the draft, it's usually worth it to return to school and try again the following year. Maybe he'll add another dimension to his offensive game and raise his PPG even more. Maybe he'll showcase more leadership skills by powering the Commodores to an NCAA Tournament appearance. And maybe, just maybe, there's a late growth spurt coming this year that would shoot him up NBA draft boards.
Barring an unlucky injury, returning to Vanderbilt is the best decision for Pippen right now.