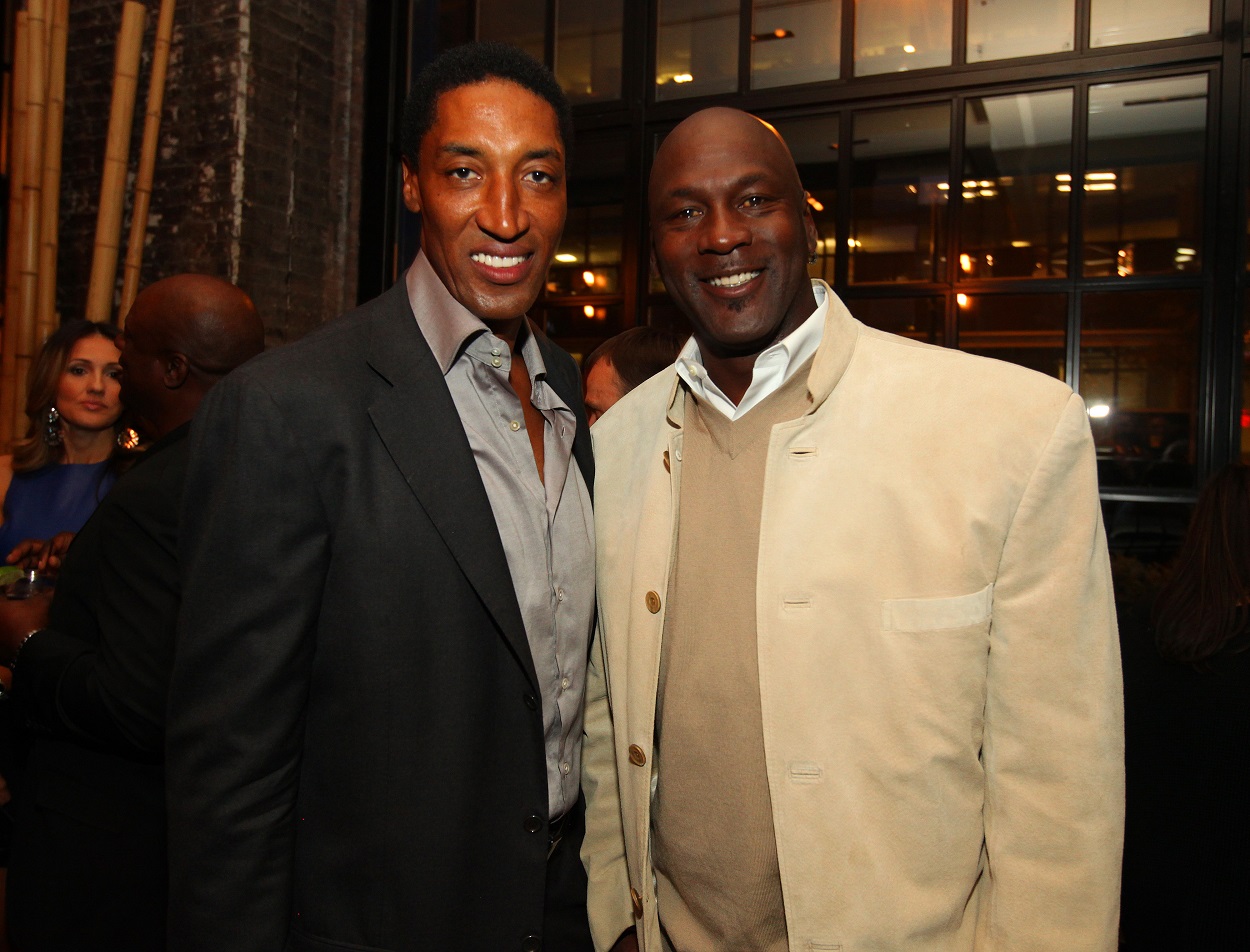 Scottie Pippen Hasn't Talked to Michael Jordan Since 'The Last Dance' Aired and Doesn't Want to, Oddly Claims the Conversation Between MJ and Steve Kerr in the 1997 NBA Finals Was 'Rehearsed'
Scottie Pippen says he hasn't talked to Michael Jordan since 'The Last Dance' and claims the conversation between MJ and Steve Kerr in the '97 NBA Finals was staged.
Scottie Pippen is at it again, folks. Following a week in which the six-time NBA champion made plenty of headlines as he shared plenty of eyebrow-raising thoughts on the likes of Michael Jordan, Charles Barkley, and Kevin Durant in an interview with GQ, Pippen was back at it on Monday morning in what turned out to be a highly uncomfortable interview with Dan Patrick.
Among the topics discussed were MJ leaving the Chicago Bulls to pursue a baseball career, a move Pippen called "selfish." The two also touched on the famous incident in which Scottie chose to sit out the final 1.8 seconds of a 1994 playoff game where Phil Jackson set up Toni Kukoc to hit a game-winning shot against the New York Knicks, a move Pippen says was racially motivated.
Pippen even went as far as calling Jackson a racist and then went into a confusing rant on the interaction between Jordan and Steve Kerr ahead of the latter's game-winning shot in the 1997 NBA Finals, which Pippen says was somehow staged. He then clarified that he hasn't spoken to MJ since the airing of The Last Dance and says he really has no plans to do so.
Yeah, it was a lot. But we're just going to focus on those last two things here, starting with a little reminder on what transpired at the end of the '97 Finals.
Michael Jordan famously told Steve Kerr to be ready in Game 6 of the 1997 NBA Finals
For those who may need a refresher on what went down at the end of Game 6 of the 1997 NBA Finals between the Bulls and the Utah Jazz, here's a quick recap.
With 28 seconds remaining in the game and the score tied 86-86, the Bulls, holding a 3-2 series lead, called timeout to set up a potential title-winning play. During the huddle, Jordan, who'd already scored 39 points, was overheard saying, "give it to me, give it to me," by NBC's Ahmad Rashad, who relayed that information to the television audience, saying the plan was for MJ to be isolated, just as he was when he hit the game-winning buzzer-beater in the series opener.
What Rashad hadn't heard, however, was a conversation we'd learn of later on in which Jordan whispered to Steve Kerr to be prepared if and when the expected double-team from the Utah defense came, to which Kerr shouted back, "I'll be ready."
Of course, that's exactly how things played out. As Jordan began to make the move he had in Game 1, John Stockton left Kerr to double MJ, who stepped through the double-team and found a wide-open Kerr at the top of the key. Kerr caught the pass in stride and nailed a 17-foot jumper to give the Bulls an 88-86 lead. Pippen then stole the ensuing inbounds pass from Utah and deflected the ball to Kukoc, who hammered home a dunk as time expired to give Chicago a 90-86 win and a fifth NBA championship in seven years.
Scottie Pippen oddly claims the interaction between MJ and Kerr was 'rehearsed'
So now that we've gone through what went down that day, let's get to the conversation that occurred on Monday morning between Pippen and Patrick on The Dan Patrick Show. Just after Pippen effectively called Jackson a racist, the conversation moved to the '97 Finals and what transpired in the huddle prior to Kerr's game-winning shot.
Pippen told Patrick that the play was designed for Jordan, not Kerr, which seems to be accurate given everything we've heard over the years. But things then got really uncomfortable and a little confusing as Pippen discussed that famous interaction between Jordan and Kerr, saying the whole thing was staged.
"Do you know all those cameras who were sitting in that huddle…who they was working for? You know who Michael was speaking to when he said that, right? That was planned! That was speaking to the camera. That wasn't speaking out of what we're gonna have to do, what the play is gonna be. That was speaking to the camera. That was building his own documentary because he knew he was controlling the cameras."

Scottie Pippen
At this point, Patrick had somewhat of a confused look on his face (and understandably so), prompting Pippen to ask, "You understand English?" Scottie went on to say that all of the cameras "were working for Michael Jordan, not for the Chicago Bulls," and that what Jordan said to Kerr "was not naturally spoken" and that it was "rehearsed."
If any of that sounds confusing, trust me, you're not alone in thinking that as that particular portion of the interview was very awkward. And is there a different documentary on the '97 Bulls or '97 MJ that we're not aware of? Pippen mentioned Come Fly With Me as he was discussing that whole thing but that was released in 1989. And as we all know, camera crews didn't start following the Bulls for the footage we eventually got in The Last Dance until the following season. So I honestly have no idea what Pippen was talking about here and it seemed as if Dan Patrick didn't either.
Pippen says he hasn't talked to Jordan since 'The Last Dance' and has no plans to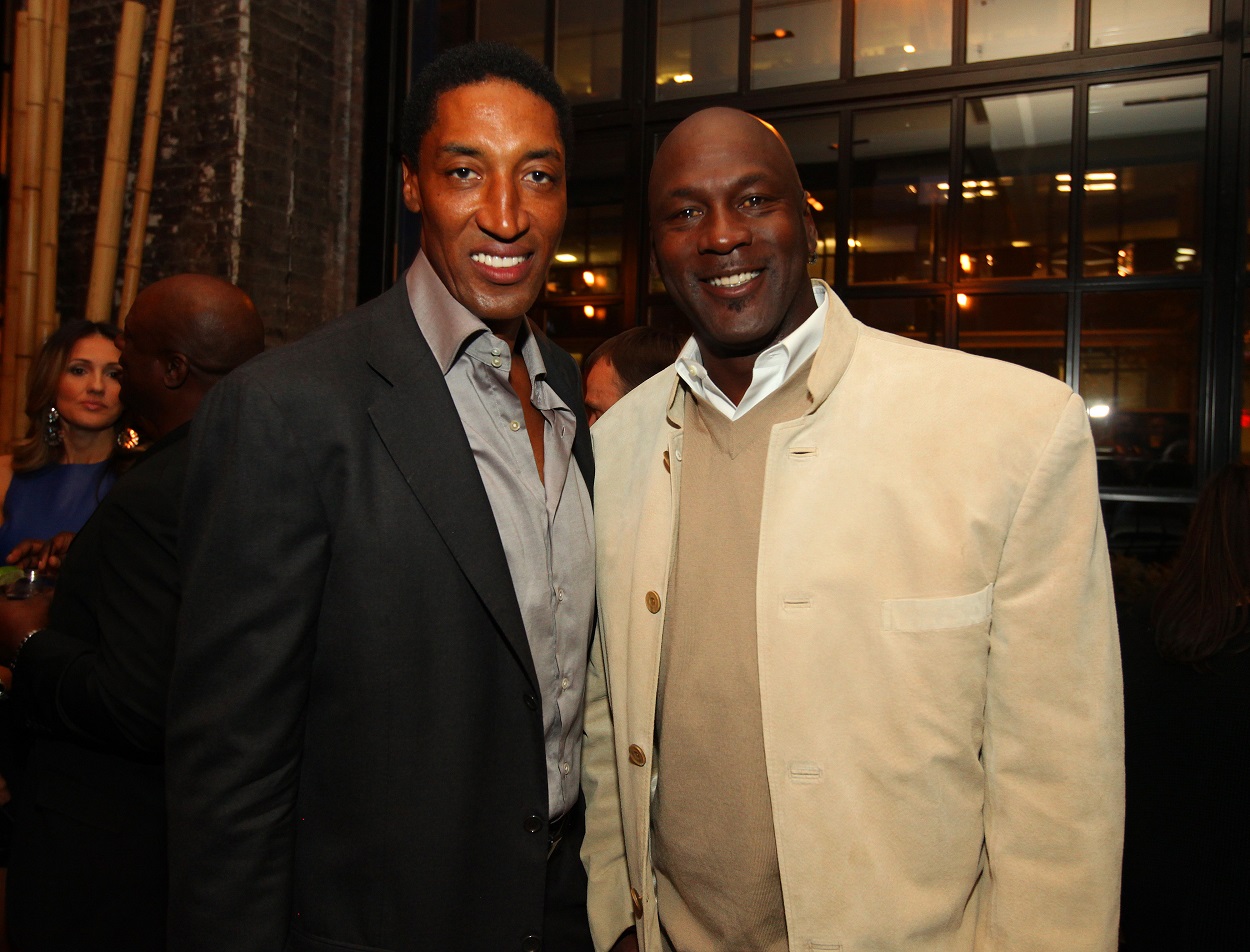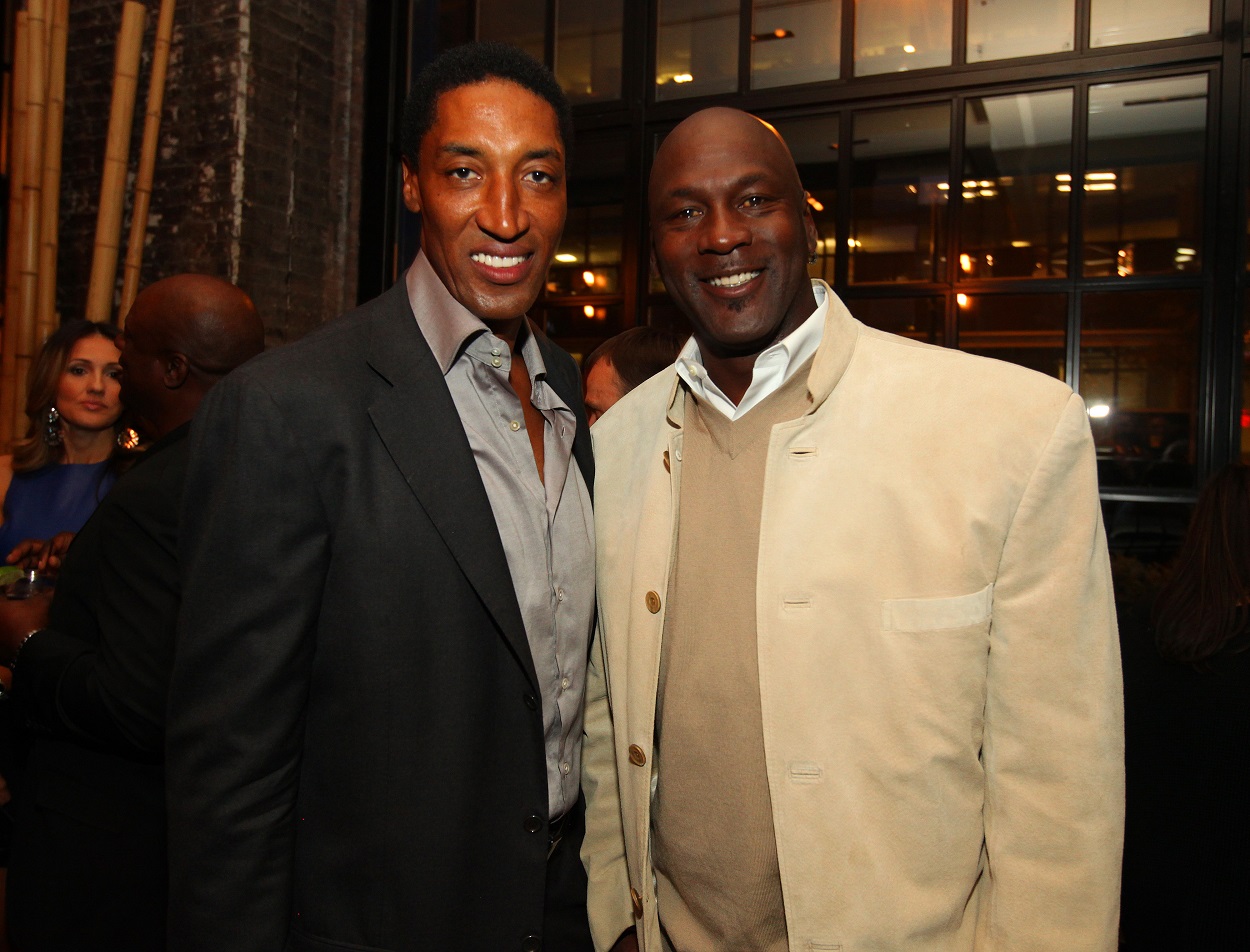 As cameras were a topic of conversation, the conversation between Pippen and Patrick steered toward The Last Dance and how Pippen was portrayed. Scottie said he certainly took issue with some things that were included that didn't need to be, including anything from the time MJ was away playing baseball as the doc was clearly centered more around MJ than the Bulls as a whole.
Patrick then asked Pippen if he'd talked to Jordan since The Last Dance aired, to which Pippen replied that he hadn't. DP then asked if he wanted to and this was Scottie's reply:
"No. I mean, I think we both moved on in our life. There's nothing to be holding onto that went on 20-plus years ago. There's nothing for us to talk about. I mean, we could talk about our lives and our families and our golf games or something but we ain't gotta go back and clarify nothing that happened in the '90s."

Scottie Pippen
And there you have it, folks. This certainly won't be the last we hear from Pippen in the upcoming months as his tell-all autobiography, "Unguarded," is set to be released later this year. So stay tuned, folks. It seems like Scottie is just getting warmed up.