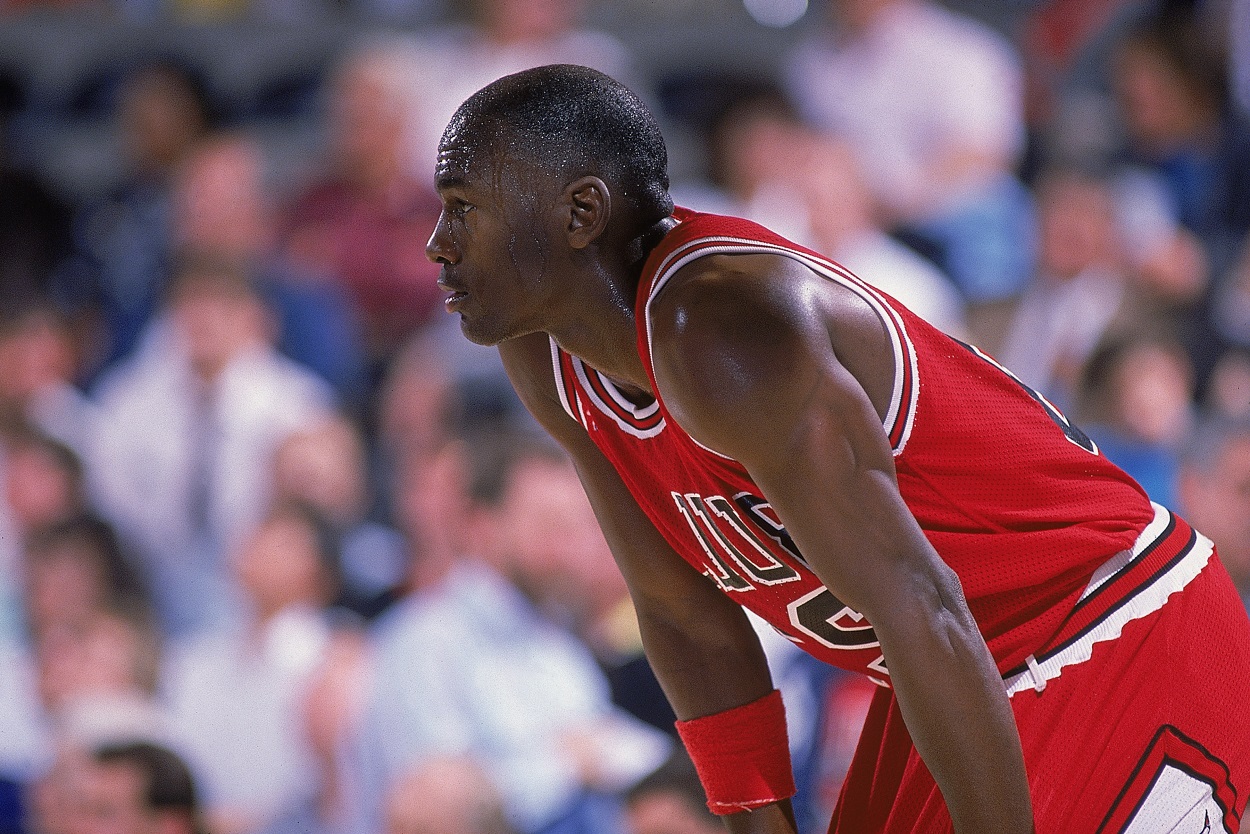 Michael Jordan Owns a Pair of Records in the NBA Playoffs That Are Literally Impossible to Break
Michael Jordan set an NBA playoffs record in 1992 that is now literally impossible for anyone to break.
It's long been said that records are made to be broken but Michael Jordan set a pair of them for the Chicago Bulls back during the 1992 NBA playoffs that will never fall. But we're not talking about seemingly unachievable records like Wilt Chamberlain averaging 50 points for an entire season or scoring 100 points in a single game, marks that are certainly difficult but can actually still be surpassed. No, we're talking about a couple of records that can literally never be broken.
Michael Jordan scored the most total points of his NBA playoffs career in 1992
Jordan made the NBA playoffs in each of his 13 seasons with the Bulls, playing a total of 179 postseason games. In those 179 games, MJ scored a total of 5,987 points, good for second on the all-time postseason points list behind only LeBron James (7,491), who has appeared in 260 playoff games over the course of his career. Jordan does, however, hold the all-time record for postseason scoring average at 33.45 points per game.
The most total points Jordan scored in a single postseason was during the 1992 NBA playoffs when he rang up 759 points. Sure, that was the year in which the Bulls played 22 postseason games (the most in franchise history) on the way to winning their second NBA title. But MJ's scoring average during that playoff run was the second-highest of the Bulls' six title runs.
1985: 4 games, 117 points (29.3)
1986: 3 games, 131 points (43.7)
1987: 3 games, 107 points (35.7)
1988: 10 games, 363 points (36.3)
1989: 17 games, 591 points (34.8)
1990: 16 games, 587 points (36.7)
1991: 17 games, 529 points (31.1)
1992: 22 games, 759 points (34.5)
1993: 19 games, 666 points (35.1)
1995: 10 games, 315 points (31.5)
1996: 18 games, 552 points (30.7)
1997: 19 games, 590 points (31.1)
1998: 21 games, 680 points (32.4)
Jordan set two records in the 1992 NBA playoffs that can never be broken
Jordan and the Bulls entered the 1992 NBA playoffs with a 67-15 record, at the time the best regular-season mark in franchise history and easily the best record in the Eastern Conference. The Cleveland Cavaliers, who owned the second-best record in the East but were seeded third in the playoffs, finished 10 games back at 57-25.
The first round saw the Bulls matched up with the eighth-seeded Miami Heat, who were making their first-ever postseason appearance and snuck in with a 38-44 record. Miami legitimately posed zero threat to the defending champs in the best-of-five series but Jordan made absolutely sure not to let any upset thoughts creep into the heads of the Heat players by putting on an absolute show in the three-game sweep.
In Game 1, Jordan scored 46 points, shooting 21-for-34 from the floor, as the Bulls took a 113-94 victory. Two days later, the Bulls won by 30, 120-90, as MJ reeled it in a bit, only scoring 33 in the blowout victory, shooting 12-23 from the field. The Heat made Game 3 more interesting but Jordan refused to let the Bulls let one get away, dropping 56 points while hitting 20 of 30 shots. He averaged 45 points per game in the sweep and shot an incredible 60.9% in the process.
Jordan scored 135 total points in the series and made 53 field goals in the three-game series, both of which are NBA records. And these are the two that can never be broken. And here's why.
The NBA moved away from best-of-five series in 2003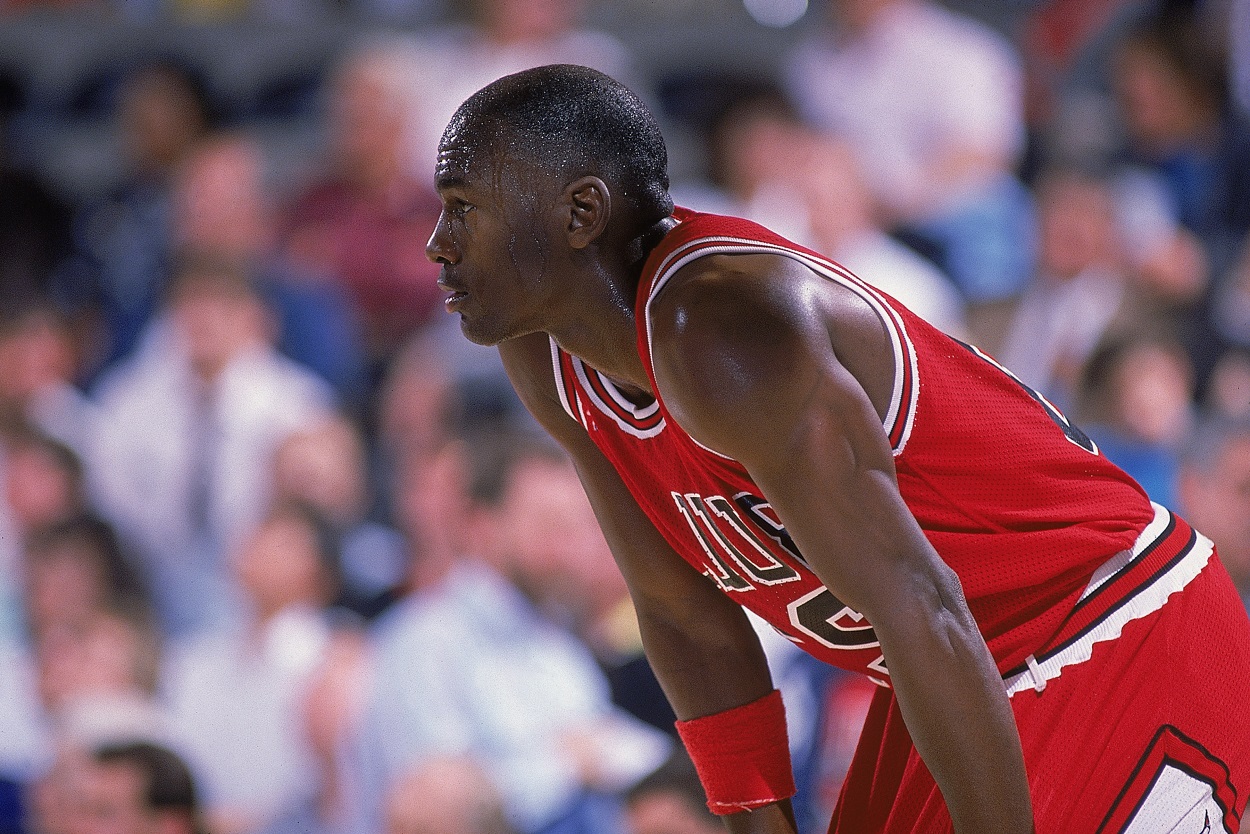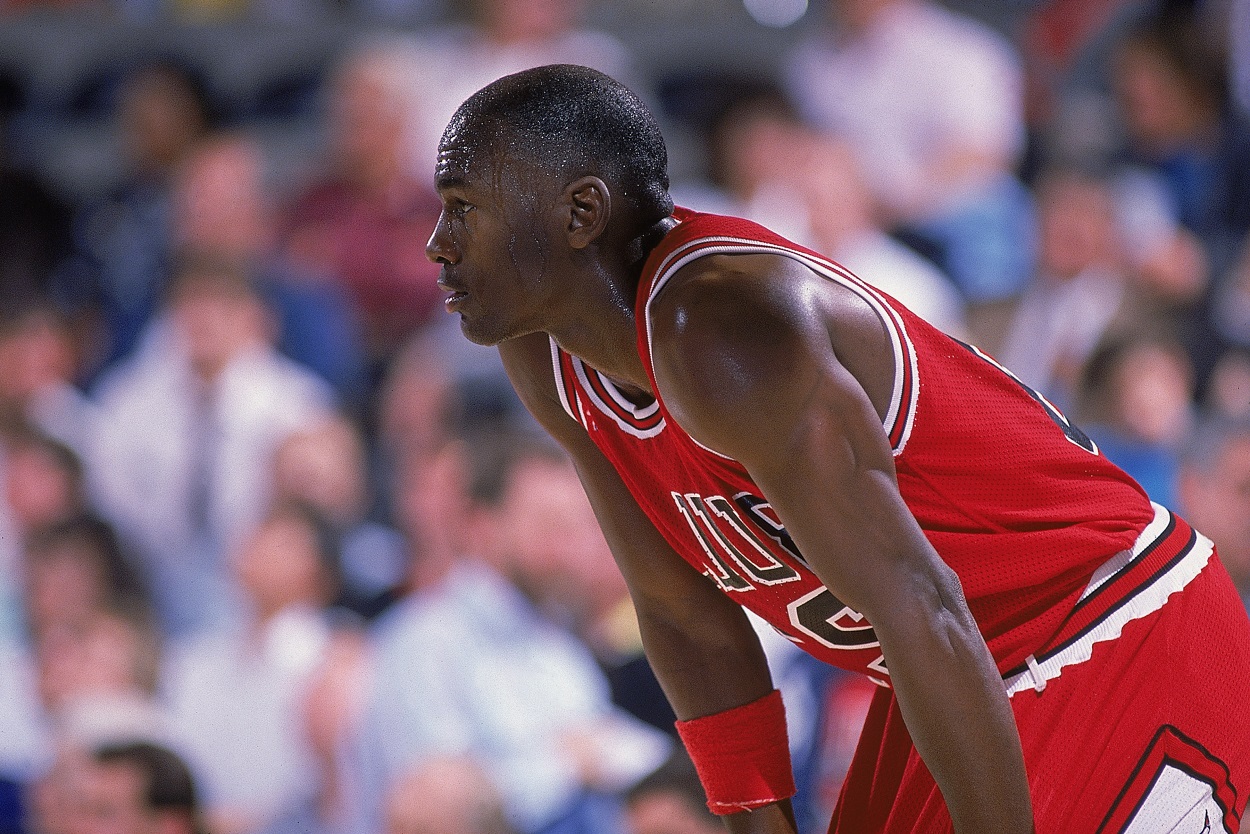 In 2003, the league extended the first round of the NBA playoffs to a best-of-seven format, abandoning the best-of-five format that had been in place in the first round since 1984. And that's how those two records set by Jordan can never be broken.
The 135 points and 53 made field goals are records for a three-game postseason series. But seeing as how there can never be a three-game series again, the two marks can literally never fall.
Stats courtesy of Basketball Reference