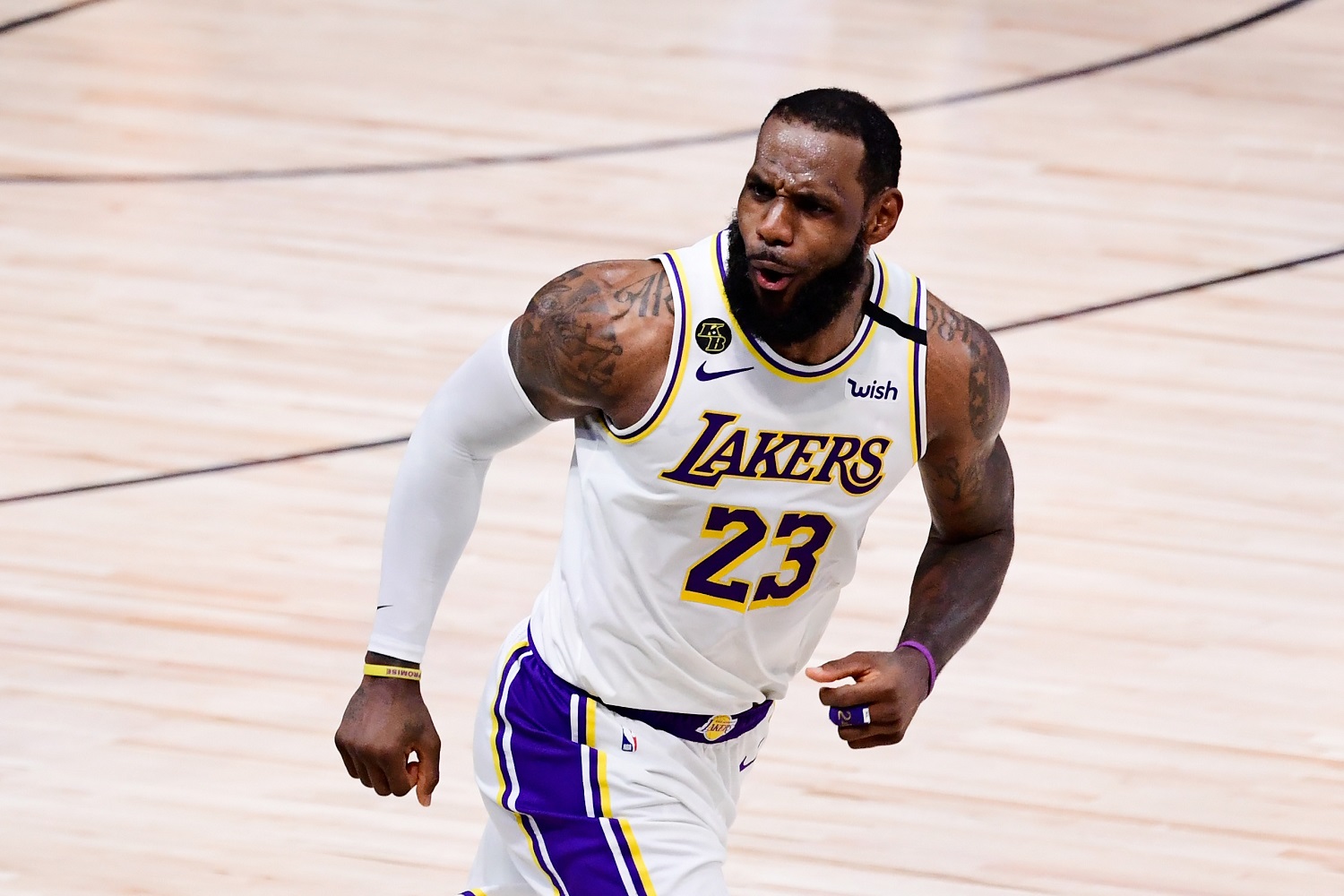 If You Can't Appreciate the Greatness of LeBron James, You Have a Problem
It's crazy to think that there are still people out there that don't appreciate LeBron James, who won his fourth NBA title on Sunday night.
In case you hadn't heard, LeBron James won his fourth NBA championship on Sunday night as the Los Angeles Lakers closed out the Miami Heat with a 106-93 win in Game 6 of the 2020 NBA Finals. The Lakers are now tied with the Boston Celtics for the most NBA titles in history with 17 and LeBron, in just two short years, has cemented his place among the franchise's all-time great players.
As he was all series long, LeBron James was brilliant in Game 6. With 28 points, 14 rebounds, and 10 assists, Sunday night marked the third time in his career that he clinched an NBA title with a triple-double and the fourth time that he was named NBA Finals MVP, becoming the first player to win the award with three different teams.
But despite averaging 29.8 points, 11.8 rebounds, and 8.5 assists in the Finals and making all sorts of history, there are still plenty of people out there that continue to knock LeBron James, which makes absolutely zero sense whatsoever. Look, you don't have to like LeBron James. But what he's done over the course of 17 years has to be respected.
LeBron James just wants his 'damn respect'
While accepting the NBA Finals MVP trophy following Sunday night's victory, LeBron James spoke about how the Lakers organization as a whole, from GM Rob Pelinka to head coach Frank Vogel to the other players and coaches, were simply looking for respect. He then closed things out with quite the bold statement: "And I want my damn respect, too."
The crazy thing is that there are actually still some people out there that don't respect LeBron James. When the Lakers signed him to a four-year deal ahead of the 2018-2019 season, some thought it was a mistake because he was an aging star that wouldn't be able to help LA contend in a tough Western Conference. So much for that argument. Yes, it's true that the Golden State Warriors weren't at full strength this season. But let's not pretend that these Lakers couldn't compete with them.
But even beyond just this season, how can anyone not respect LeBron James given his body of work over the last 17 years? He's been to the Finals 10 times, won four titles, won four NBA Finals MVP trophies, won four regular NBA MVP trophies, is a 16-time All-Star, and a 16-time All-NBA selection (13 First Team, two Second Team, one Third Team). LeBron is third on the NBA's all-time regular-season scoring list with 34,241 points and is the all-time leading scorer in the postseason with 7,491 points. He's also played in more postseason games than any other player in history (260), a record he set on Sunday night by passing Derek Fisher.
If that's not enough to earn someone's respect, then what is?
LeBron James would dominate in any era
One of the most ridiculous arguments out there is that LeBron James wouldn't have survived in the Magic, Bird, and Jordan era of the 1980s and 1990s because the game was so much more physical then. ESPN's Stephen A. Smith recently said that LeBron could never be considered the GOAT because he plays in the softest era in history.
So maybe LeBron James is the GOAT and maybe he isn't. That's not the topic here today. But to say that he wouldn't survive or still dominate in another era is just asinine. You've seen LeBron James, right? You know, the guy that's 6'9″ and 260 pounds of solid muscle? You're telling me that guy couldn't still drive the lane against the Bad Boys? Come on. Michael Jordan was able to do it and he was 50 pounds lighter.
And since Jordan's name just came up, let's go ahead and tackle that nonsense.
The comparisons to Michael Jordan or anyone else need to stop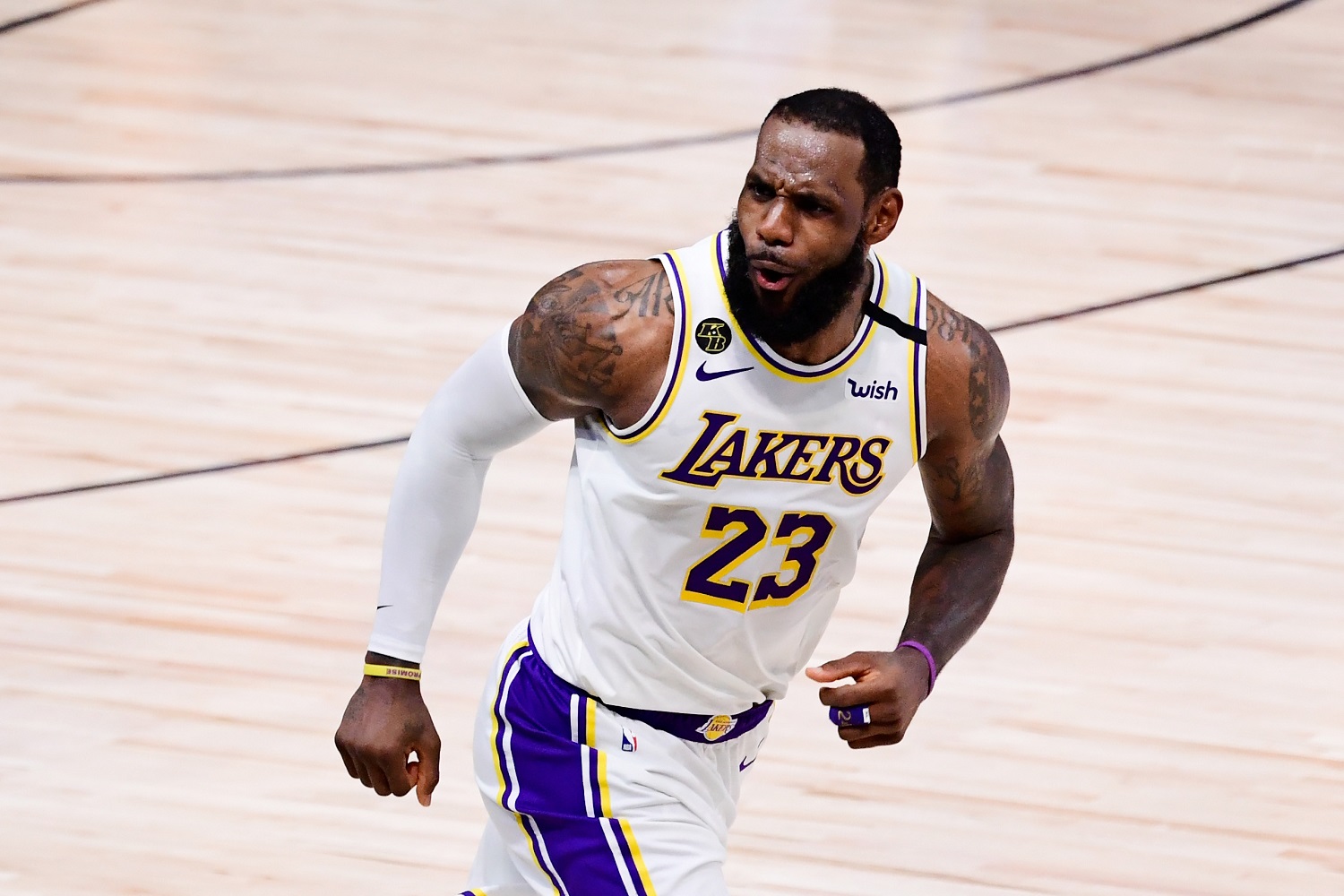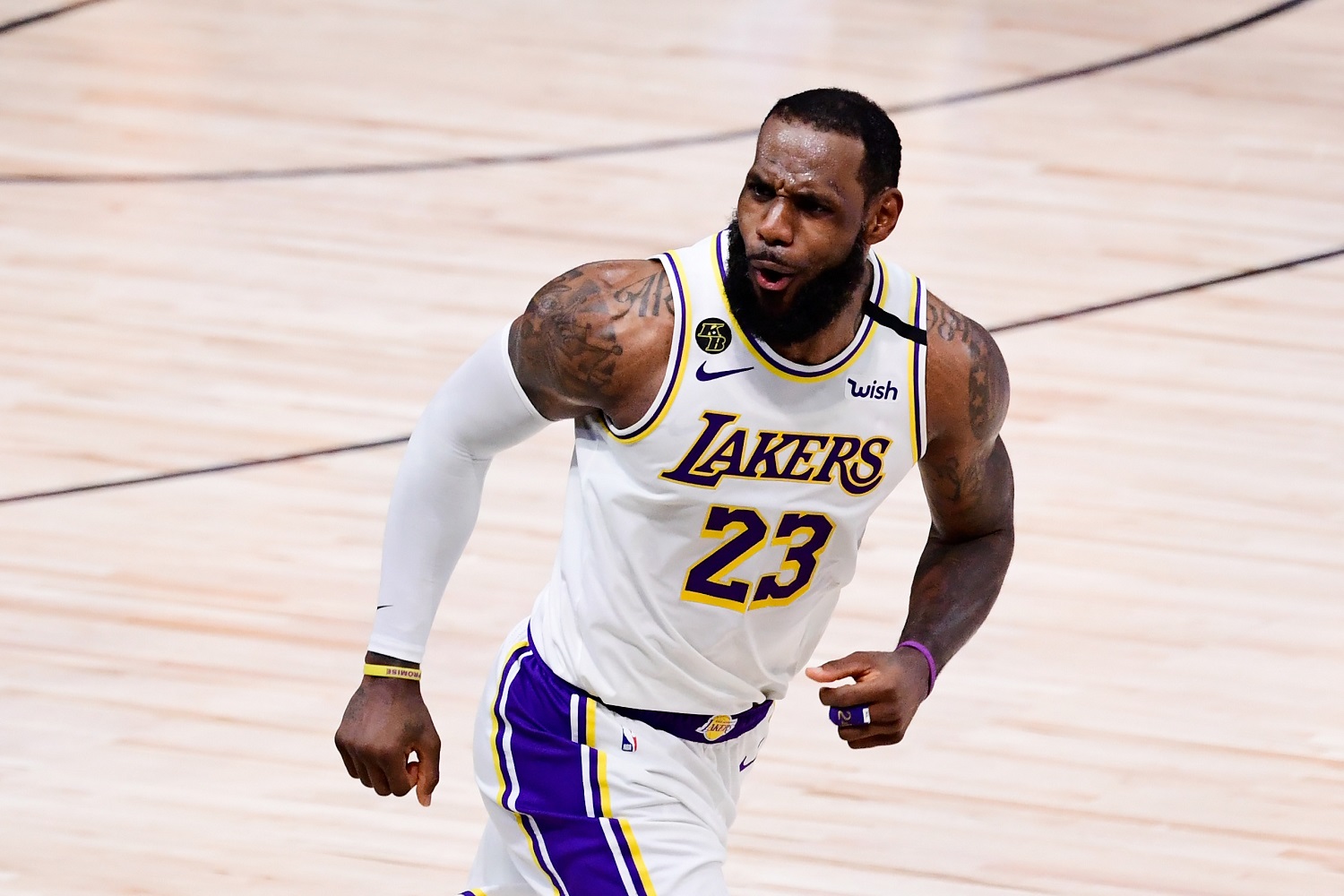 While it's not going to happen, people really need to stop comparing LeBron James to Michael Jordan. No, LeBron James is not Michael Jordan. Nor is he Kobe Bryant or anyone else for that matter. That's not saying that any one of those players is better than the other because if you look at it from a talent standpoint, they're all really close.
It's just that the comparisons aren't necessary. Sure, it can be fun to talk about but getting into a serious discussion about it is a waste of time. So LeBron James hasn't gone undefeated in the NBA Finals as Michael Jordan did. So what. Does that really make him any less great? But so many people are willing to dismiss LeBron James' career because of something like that and it's absurd. Seriously, the guy has led three different NBA franchises to a championship. And that's not enough to warrant a little respect? Come on.
Again, you don't have to like LeBron James. But at least appreciate what he's done in his career. For 17 years now, he's been able to play at an extremely high level and he's not even close to being done as he just proved during the NBA Finals that he's still the best player on the planet. He's provided basketball fans with so many memorable moments over the years and if you're still one of those that can't at least appreciate that, that's all on you.
All stats courtesy of Basketball Reference