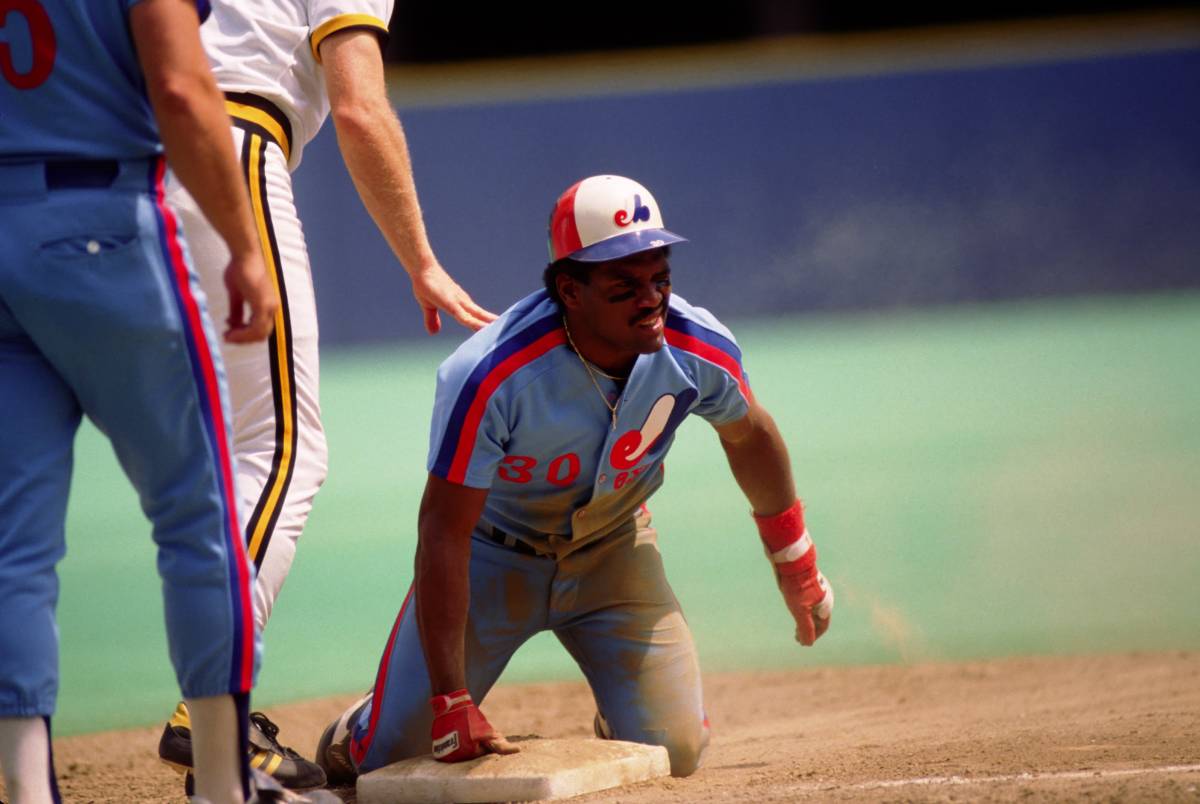 MLB Great Tim Raines Had a Shocking Reason for Sliding Into Bases Headfirst
MLB Hall of Famer Tim Raines always slid into bases headfirst when he played for the Montreal Expos. The reason for that may shock you.
With his years on the Hall of Fame ballot eroding, the baseball world rallied around Tim Raines.
That was nothing new for sports. The baseball community did the same thing for Raines' former teammate, Larry Walker, last year and could do the same for any player before the next class is announced in January 2021.
Still, the push to get Tim Raines was a heartwarming moment not only because Raines was an excellent outfielder with the Montreal Expos and New York Yankees, among other teams, but because he overcame personal problems in his career.
How bad did those problems get? There was a reason Raines always slid into bases headfirst during the 1980s.
Tim Raines is a baseball legend
Throughout the 1980s, there weren't many better outfielders than Tim Raines.
Raines could hit, he had decent power for a leadoff hitter, and he was an excellent baserunner. Of the 808 stolen bases Raines recorded in a 23-year career, 583 of those came from 1980-89 — and he was only gunned down in 90 tries. Raines showed excellent discipline at the plate, too.
He walked 1,330 times in his career and only struck out 966 times. For comparison, Yankees star outfielder Aaron Judge had struck out 561 times through Aug. 10, 2020, and Judge debuted in 2016.
Standing only 5-foot-8 and weighing 160 pounds, Raines nonetheless made seven All-Star Games and won two World Series titles with the Yankees in 1996 and 1998.
Raines entered the Hall of Fame on his 10th and last try. He appeared on 86% of the ballots, well above the 75% needed to enter Cooperstown, N.Y.
Raines had a drug problem in the 1980s
Tim Raines' career nearly ended before it took off.
Raines entered treatment for substance abuse after the 1982 season, a few weeks after he turned 23. The young outfielder estimated he used more than $40,000 worth of cocaine in the first nine months of 1982, according to UPI.
Raines admitted he used cocaine before, during, and after games. Although Raines stole 78 bases in 1982 and made the All-Star Game, his average dipped from .304 to .277.
He also struck out 83 times against 75 walks, the only time in his career he recorded more punchouts than walks.
Tim Raines always slid into bases headfirst for a reason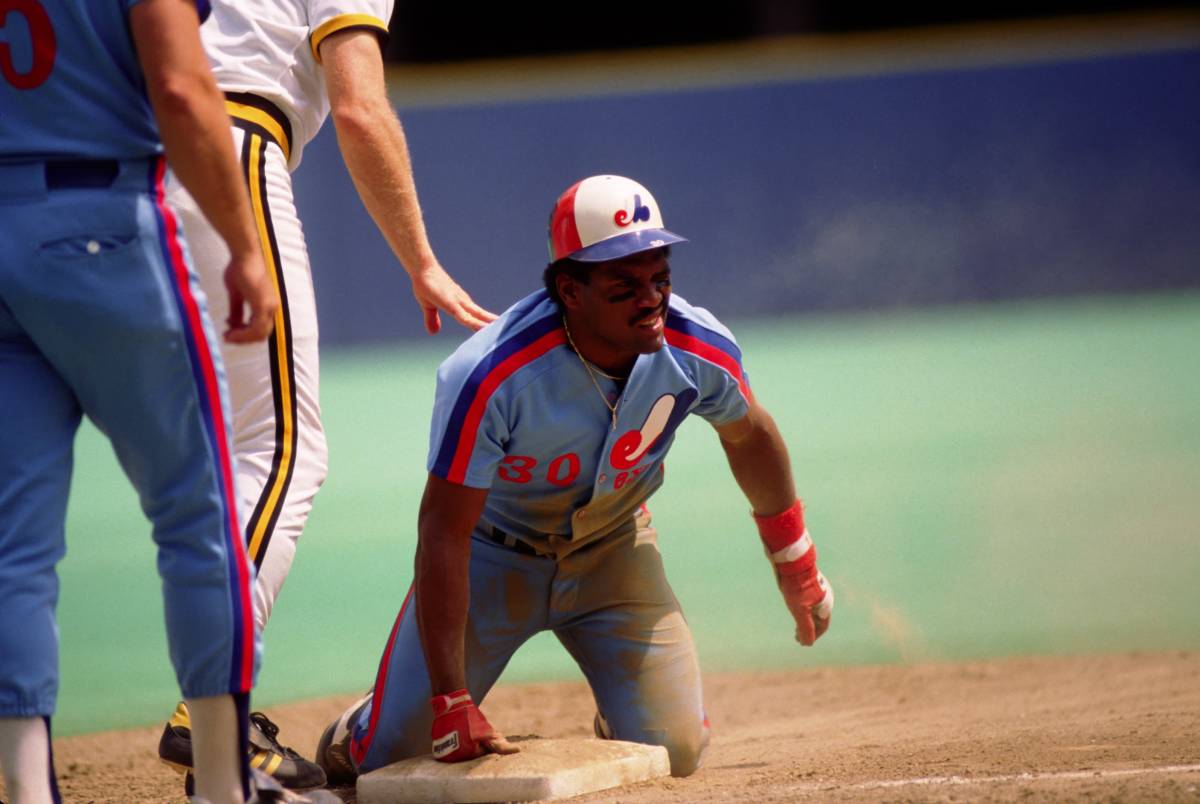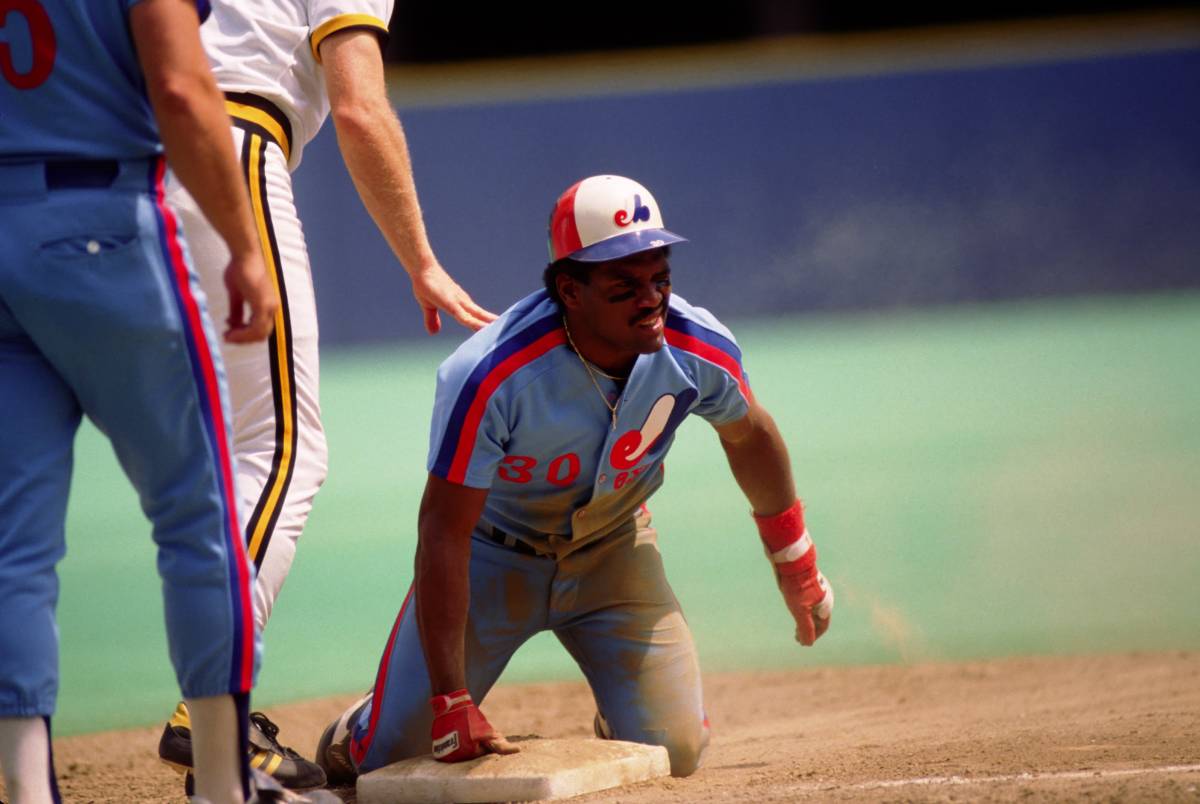 Baseball fans of the 1980s may remember seeing Tim Raines always sliding into bases headfirst. The tactic had nothing to do with it giving him an advantage on the basepaths.
During the Pittsburgh Trials in 1985, Raines admitted he kept a vial of cocaine in his uniform pocket. Raines slid into bases headfirst so he didn't break the vial.
In his 2017 memoir, Rock Solid: My Life in Baseball's Fast Lane, Raines owned up to the act. However, Raines said aspects of the story had been sensationalised.
"It's undisputed truth that I would sneak a snort in the clubhouse bathroom between innings, but the part about making sure I slid headfirst into bases so as not to break the vial of coke is somewhat exaggerated. Anybody who remembers my style of play knows that I went into bases headfirst long after I stopped carrying coke around with me."

via The Post Game
Raines added he took "full responsibility" for his actions.
Like Sportscasting on Facebook. Follow us on Twitter @sportscasting19.