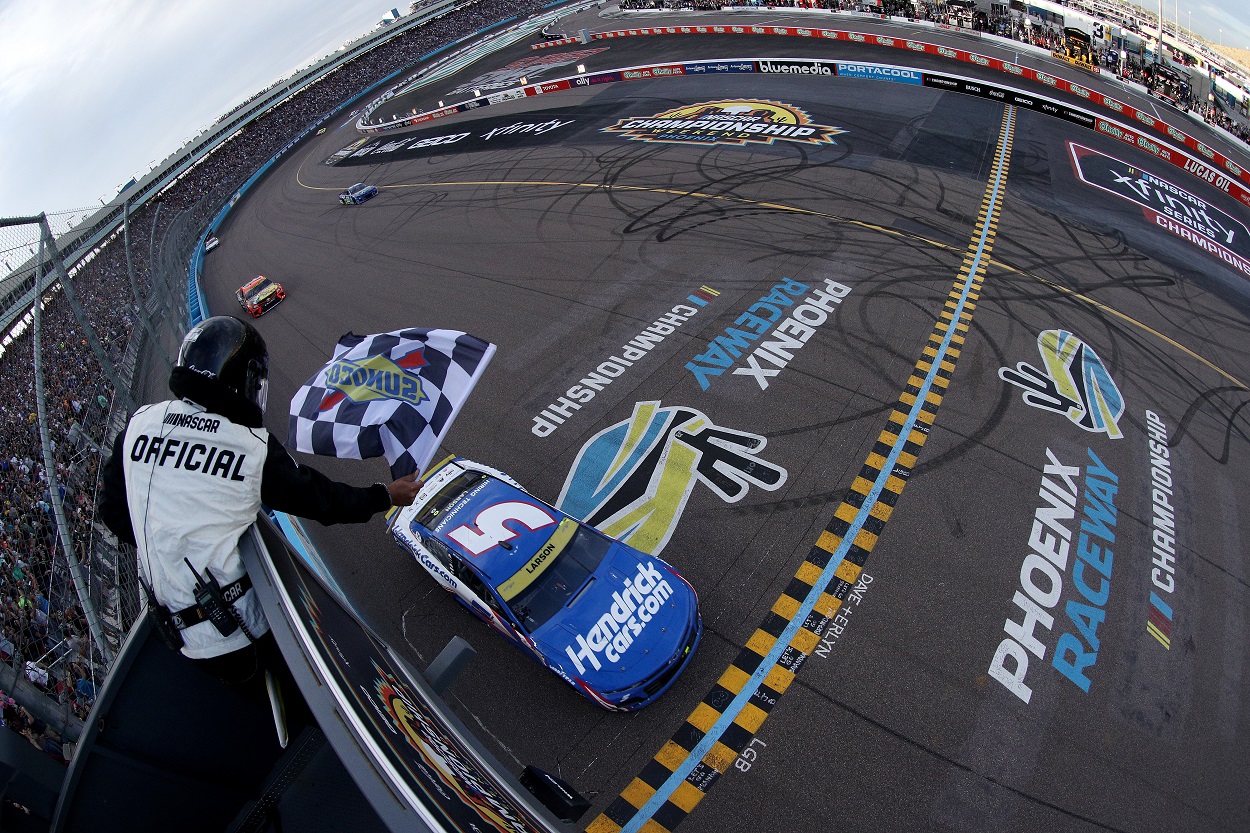 Who Has the Most NASCAR Cup Series Wins at Phoenix Raceway?
A brief look at the NASCAR Cup Series drivers with the most victories at Phoenix Raceway.
First opened in 1964, the motorsports complex now known as Phoenix Raceway hosted its first NASCAR event in 1978. But it wasn't until a decade later that the NASCAR Cup Series made its debut on the one-mile, tri-oval asphalt track.
From 1988 to 2004, NASCAR held one Cup Series race in Phoenix (the track is officially located in Avondale — about 20 miles east), but a second weekend was added in 2005. The second race became one of the last races run in the NASCAR Playoffs, and Phoenix Raceway has served as the host of the year's final race, replacing Homestead-Miami, since 2020.
Kevin Harvick owns the most NASCAR Cup Series wins at Phoenix Raceway with nine
Including the first race run in 1988, a total of 54 Cup Series races have taken place in Phoenix, and 29 different drivers have taken at least one checkered flag.
Of those 29, 13 have won at least two races, but just five have won three or more. Dale Earnhardt Jr. won three times at Phoenix Raceway, including back-to-back victories in 2003 and 2004. Kyle Busch also owns three victories on the one-mile tri-oval, including back-to-back wins of his own in 2018 and 2019. And Joey Logano capped off his 2022 NASCAR championship with his third win.
Jimmie Johnson ranks second on the list with four wins, but that's not even half the number that all-time leader Kevin Harvick has under his belt. Including his Cup Series debut at Phoenix Raceway in October 2001, Harvick has made 41 starts at the track and owns a record nine victories.
He won both races in 2006 and added a third win in 2012. In November 2013, Harvick won the first of four consecutive races in Phoenix, bringing his total to seven. He added an eighth checkered flag in March 2016 and a ninth two years later with a .774-second win over Kyle Busch.
Every NASCAR Cup Series winner at Phoenix Raceway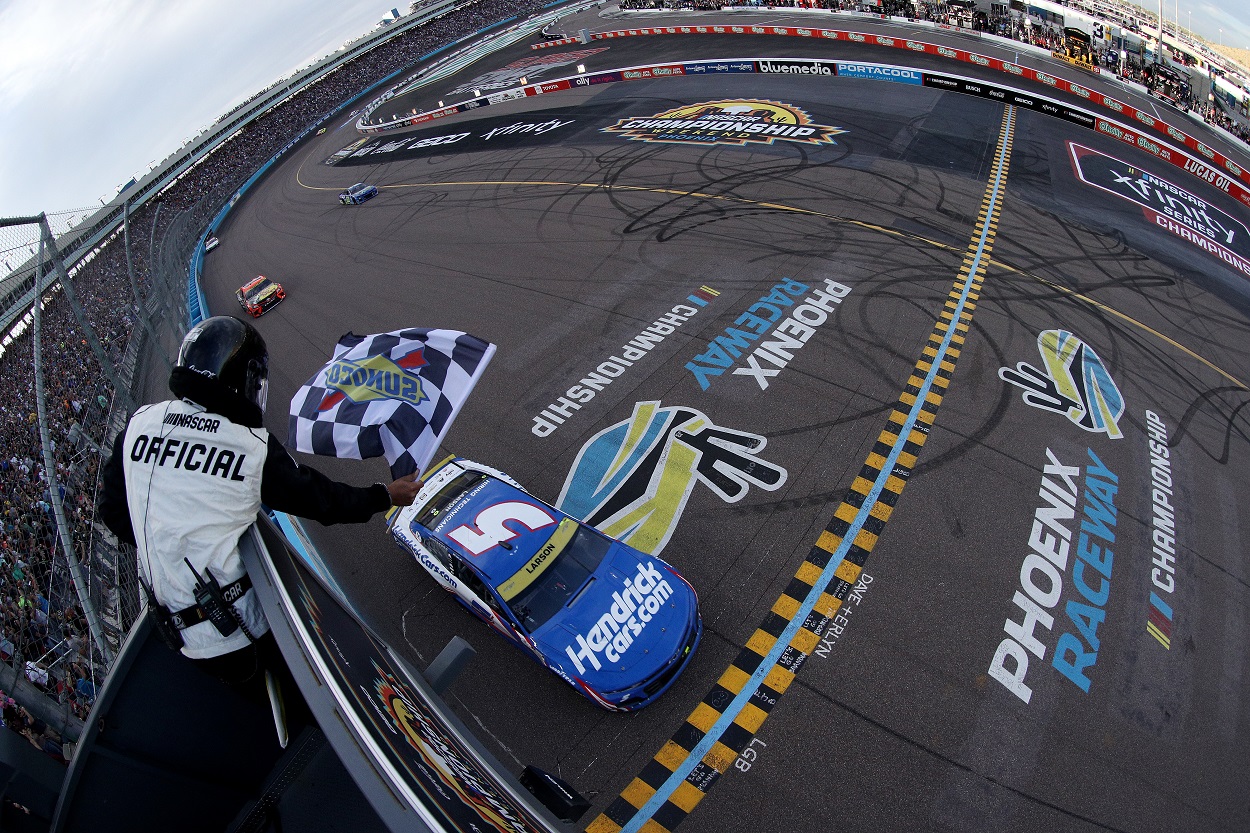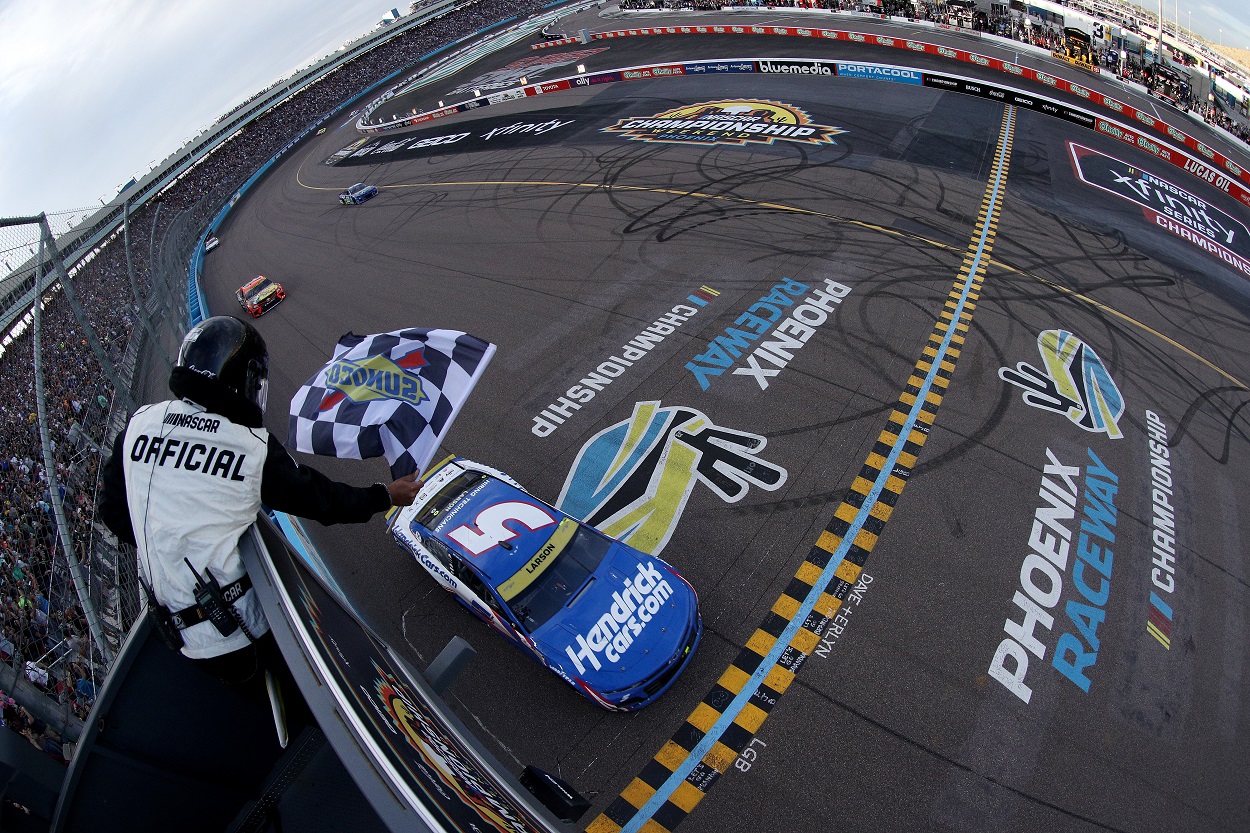 Here's a quick look at every NASCAR Cup Series winner at Phoenix Raceway.
Kevin Harvick: 9
Jimmie Johnson: 4
Kyle Busch: 3
Dale Earnhardt Jr.: 3
Joey Logano: 3
Ryan Newman: 2
Mark Martin: 2
Jeff Gordon: 2
Denny Hamlin: 2
Matt Kenseth: 2
Jeff Burton: 2
Carl Edwards: 2
Davey Allison: 2
Kurt Busch: 1
Martin Truex Jr.: 1
Tony Stewart: 1
Kasey Kahne: 1
Dale Jarrett: 1
Ricky Rudd: 1
Bill Elliott: 1
Rusty Wallace: 1
Terry Labonte: 1
Kyle Larson: 1
Dale Earnhardt Sr.: 1
Chase Elliott: 1
Bobby Hamilton: 1
Alan Kulwicki: 1
Chase Briscoe: 1
William Byron: 1