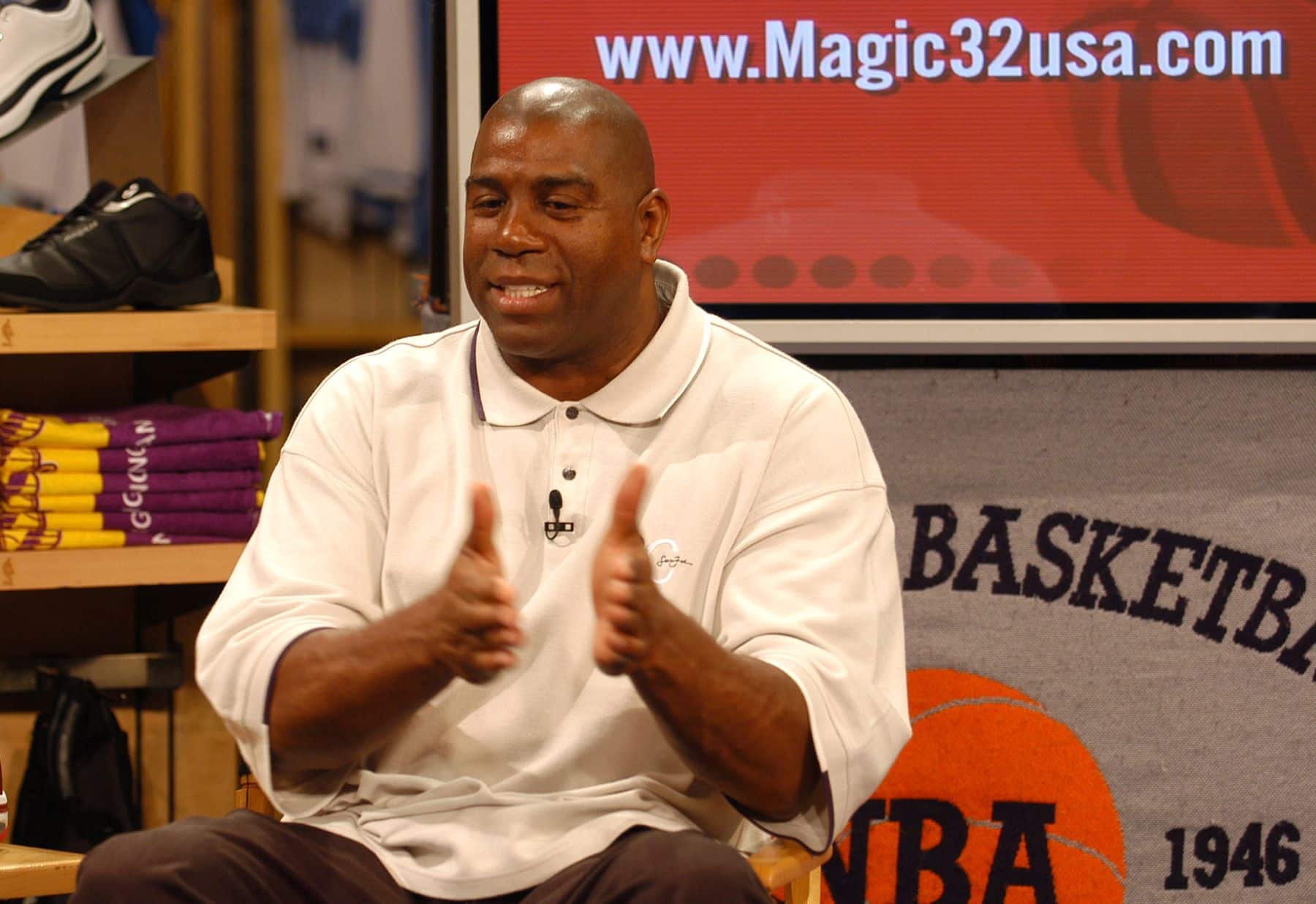 How Much Money Did Magic Johnson Make From His 1979 Deal With Converse?
After turning down a deal with Nike, here's a look at how much money Magic Johnson made by signing with Converse in 1979!
Magic Johnson has had quite the basketball life. He's been a Hall of Fame player, the head coach, and executive, and on top of all that, a very successful businessman. 
When Johnson entered the NBA in 1979, he was courted by many of the top sneaker companies of the time. He ended up signing with Converse, but not before receiving other offers. One of those offers was from Nike. Here's the story of what Nike offered Johnson and what Converse ended up paying him to be his shoe sponsor.
The Nike offer that Magic Johnson turned down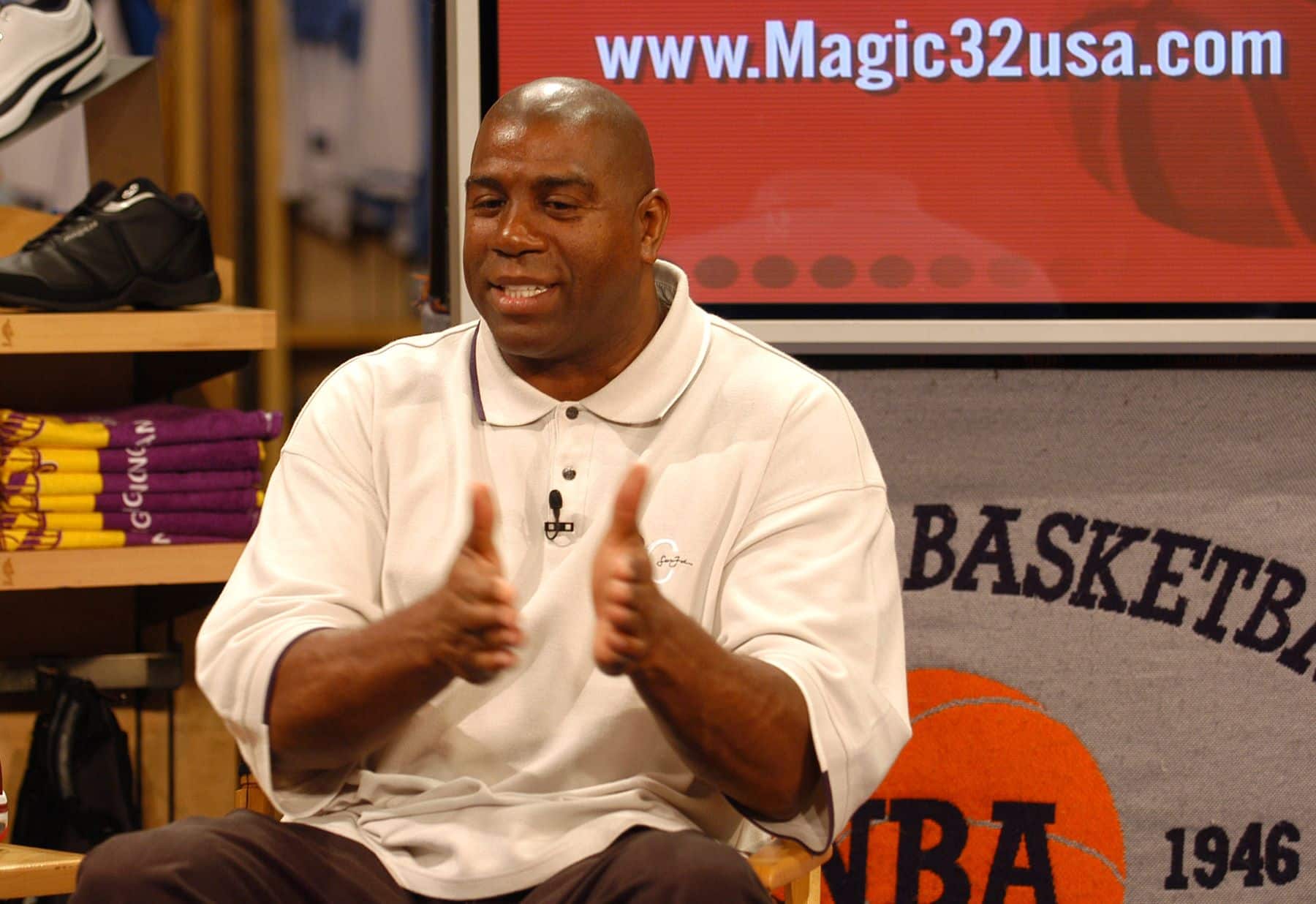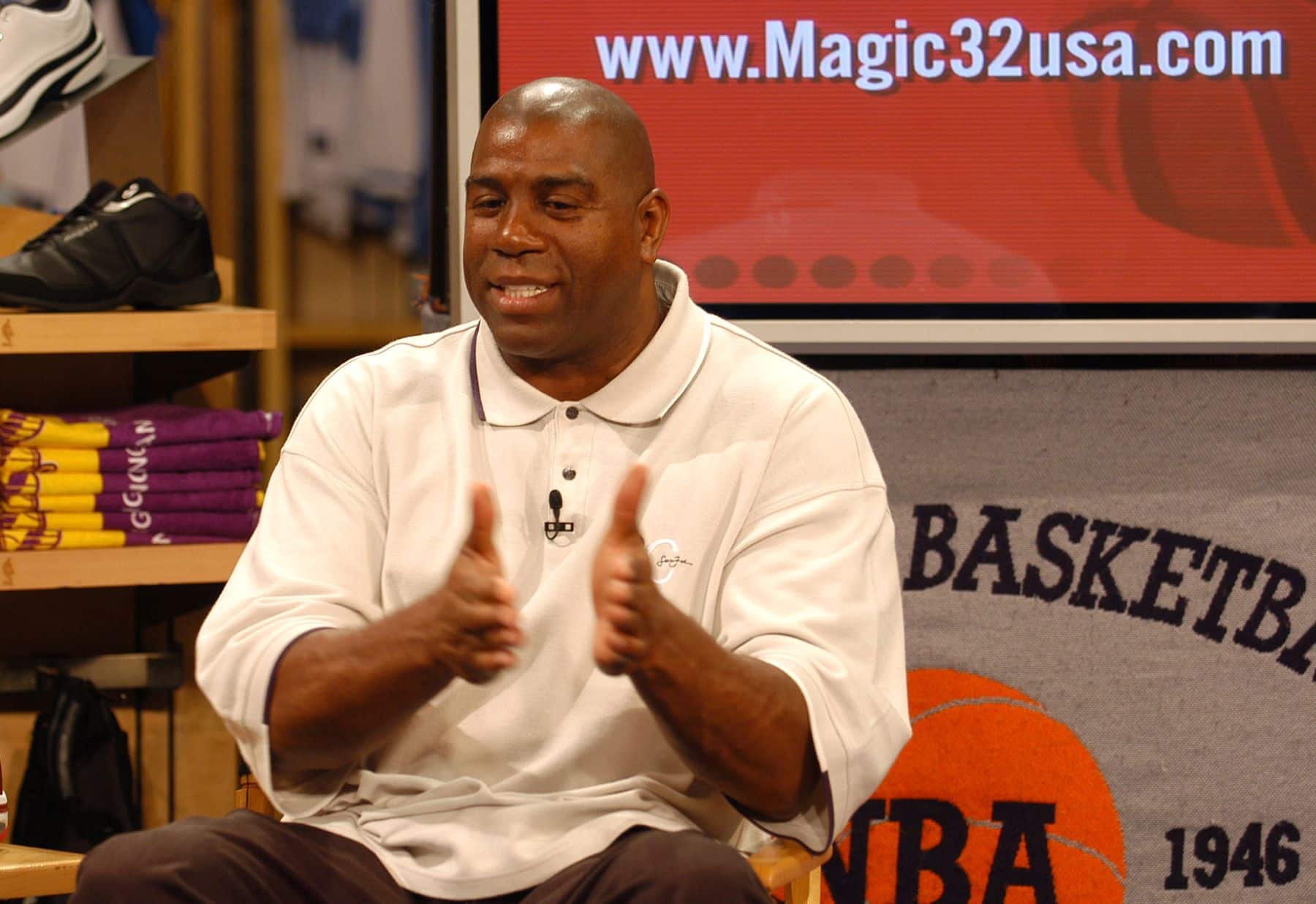 You have to remember that at the time Magic Johnson was entering the NBA as a member of the Los Angeles Lakers, Nike was not the juggernaut it has become today. It was still a fledgling shoe company trying to find its footing. According to Inc, Nike founder Phil Knight made a generous offer to Johnson, the best offer he could make at the time. He offered him $100,000 in stock options.
Wanting cash instead, Johnson turned them down. He'd later kick himself for this decision. The stock options that Johnson turned down in 1979 would be worth a whopping $5.2 billion today. The funniest part of the whole thing? The company that Johnson did end up signing with, Converse, was later acquired by Nike. So, Jonathan ended up at Nike anyway… without the billions of dollars in stock. 
How much did Converse pay Magic Johnson to sign with them? 
In the late 1970s, Converse was the biggest sneaker company in the NBA. They had big-name clients such as Julius "Dr. J" Erving. The company came to Magic Johnson and made him the deal much like Nike's. According to Yard Barker, It was an offer for $100,000. 
The only difference? Converse was offering all cash for their deal. Johnson jumped at the chance to make himself a little bit richer at the moment. He accepted the Converse offer, despite the fact that he would regret it later. 
Explaining his reasoning, Johnson stated, "You know, usually [you think] 'I gotta take this cash!' Man, I would've been a trillionaire by now." The legend added, "You think about 1979, getting that stock then, and what it's worth today?"
The answer is that it would be worth multiple billions. However, that's not the only shoe deal that might leave Johnson scratching his head. The amount of money some current players pull in makes Johnson's Converse deal look like tip money. 
Which shoe companies do current NBA stars have deals with?
Of course, the $100,000 Magic Johnson received from Converse at the time would pale in comparison to today's player sneaker deals. According to NBC Chicago, Nike has signed superstars such as LeBron James, Kevin Durant, Kyrie Irving, and Paul George to their own signature shoe deals. While just about every NBA player has a shoe deal of some kind, the signature shoe lines are reserved for truly elite players.
These deals are all quite substantial as NBA player and endorsement contracts have ballooned in recent seasons. James signed his deal in 2003 for $90 million, though it's since grown to be a lifetime deal worth much more. 
Adidas has a signature line for James Harden and even Derrick Rose. To get an idea of how much more current players get than those of Johnson's era, consider this: before injuries besieged his career, Rose received a 14-year, $190 million deal that's still active to this day.
That certainly shows just how far these contracts have come from Johnson's days. Of course, Johnson isn't likely to be too upset: he's made a lot of money with his business ventures, so he's not hurting financially at all.