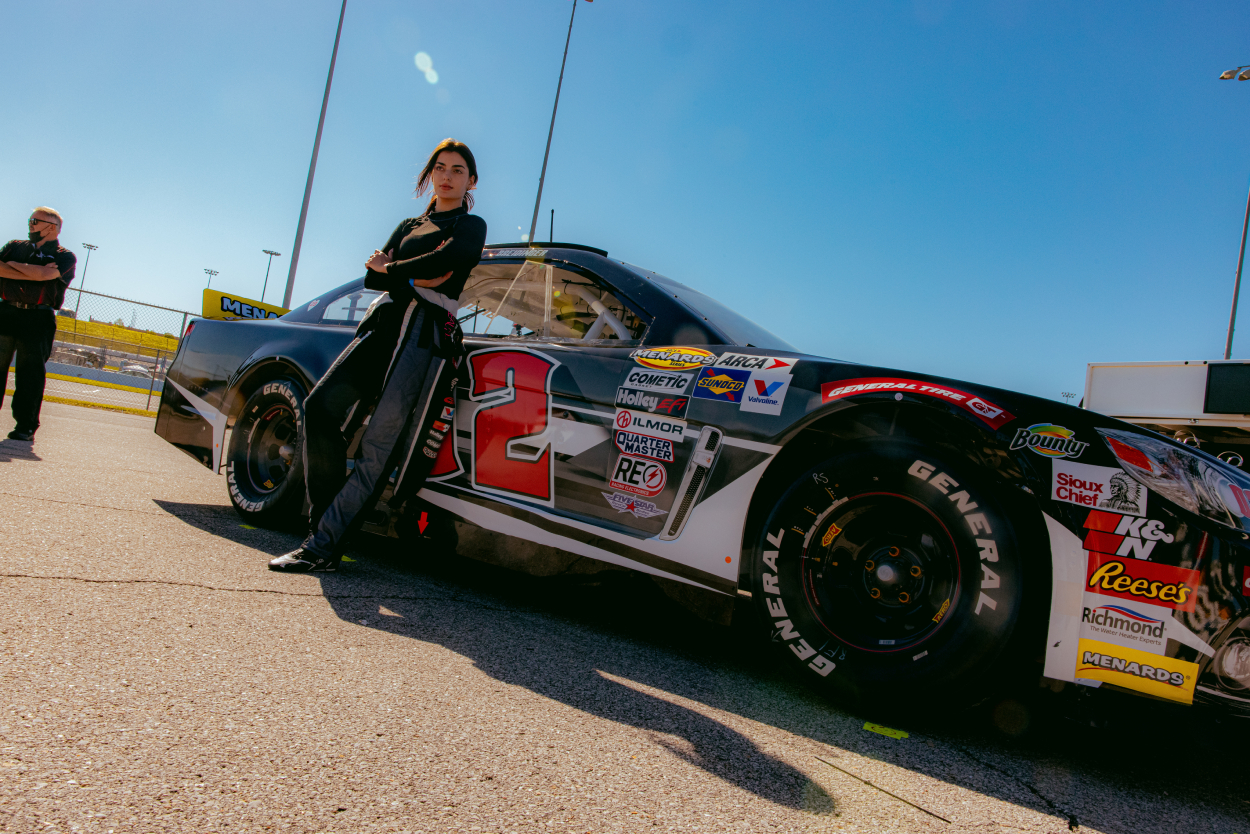 NASCAR Cup Series Hopeful Toni Breidinger Hopes Her 5-Word Motto Overshadows the Hurdle Female Drivers Face
Toni Breidinger hopes team owners and sponsors can live by her five-word motto so she can reach her NASCAR goal.
Toni Breidinger has a goal and a motto. Her goal is to make her way into the NASCAR Cup Series. She's hoping her five-word motto will help her get over that hurdle many female drivers face when they enter the world of motorsports.
Who is Toni Breidinger?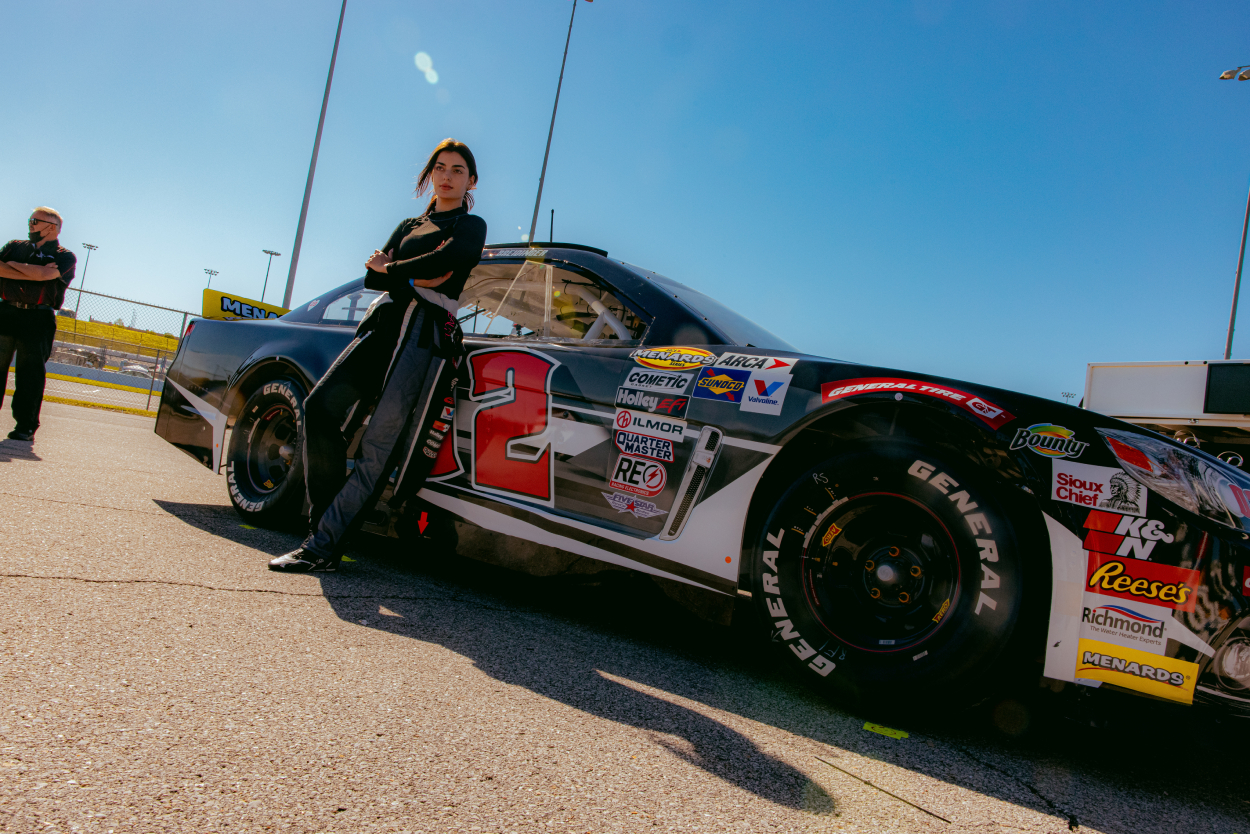 One go-kart led to another for Toni Breidinger and her twin sister. When Toni and Annie Breidinger were 9, their father got them a go-kart. They fought over who was going to drive first, so he wound up getting them each one. From there, life was all about racing for Toni.
She put her focus into the sport and quickly climbed the ranks. She competed in United States Auto Club (USAC) midget car races, winning a division championship in 2016. Breidinger ran a part-time schedule for Venturini Motorsports in the ARCA Series in 2018.
She returned to ARCA this year, driving for Young's Motorsports. The team also announced she would be driving part-time in the NASCAR Camping World Truck Series. Ultimately, Breidinger's goal is to make it to the top level. She wants to participate in the NASCAR Cup Series.
Toni Breidinger has been compared to Danica Patrick
Breidinger has drawn comparisons to racing pioneer Danica Patrick. Patrick is the leader for women in the sport after becoming the first female to win an IndyCar Series race. She was also the first woman to win a NASCAR pole. Patrick also has the highest finish by a woman in both the Indianapolis 500 and the Daytona 500.
She is a fan of Patrick, but she doesn't want to be doesn't necessarily want to be compared to her. "Danica has really paved the way for other female racers, so it's nice to be called that in a way," Breidinger said to Paper Magazine in 2018. "But I also want to make my own name for myself, and I don't necessarily want to be in someone else's shadow or compared to someone. I want to be the next Toni Breidinger."
She was a recent guest on the I Am Athlete podcast and was asked about her career goal. "The Cup Series is my biggest goal," she said. "I have a lot of goals to get to that spot. I'm about to do my third race in the NASCAR Series, so I'm just starting this journey, and there's a lot to go. My end goal is definitely the Cup Series."
Breidinger has a five-word motto that she hopes will overshadow the stigma female drivers face
Breidinger knows it will be a tough road to get to where she wants. It will be even tougher if she isn't given the chance because of her gender. She lives by a simple five-word motto: The car doesn't know gender. She knows if she gets behind the wheel, she has a chance. Getting the chance to get behind that wheel in a male-dominated sport, however, could be the problem.
"I feel like I have to prove myself a little bit more," Breidinger said on the I Am Athlete podcast. "A lot of people ask me are you going to get married or have kids anytime soon? I'm like, no, I just want to race cars. A lot of people just assume I'm gonna drop out at some point to have kids or something.
"They don't want to make a commitment to you because they think you're going to flake out at some point." Breidinger is hungry. She's determined. She knows what she wants but now just needs the chance.