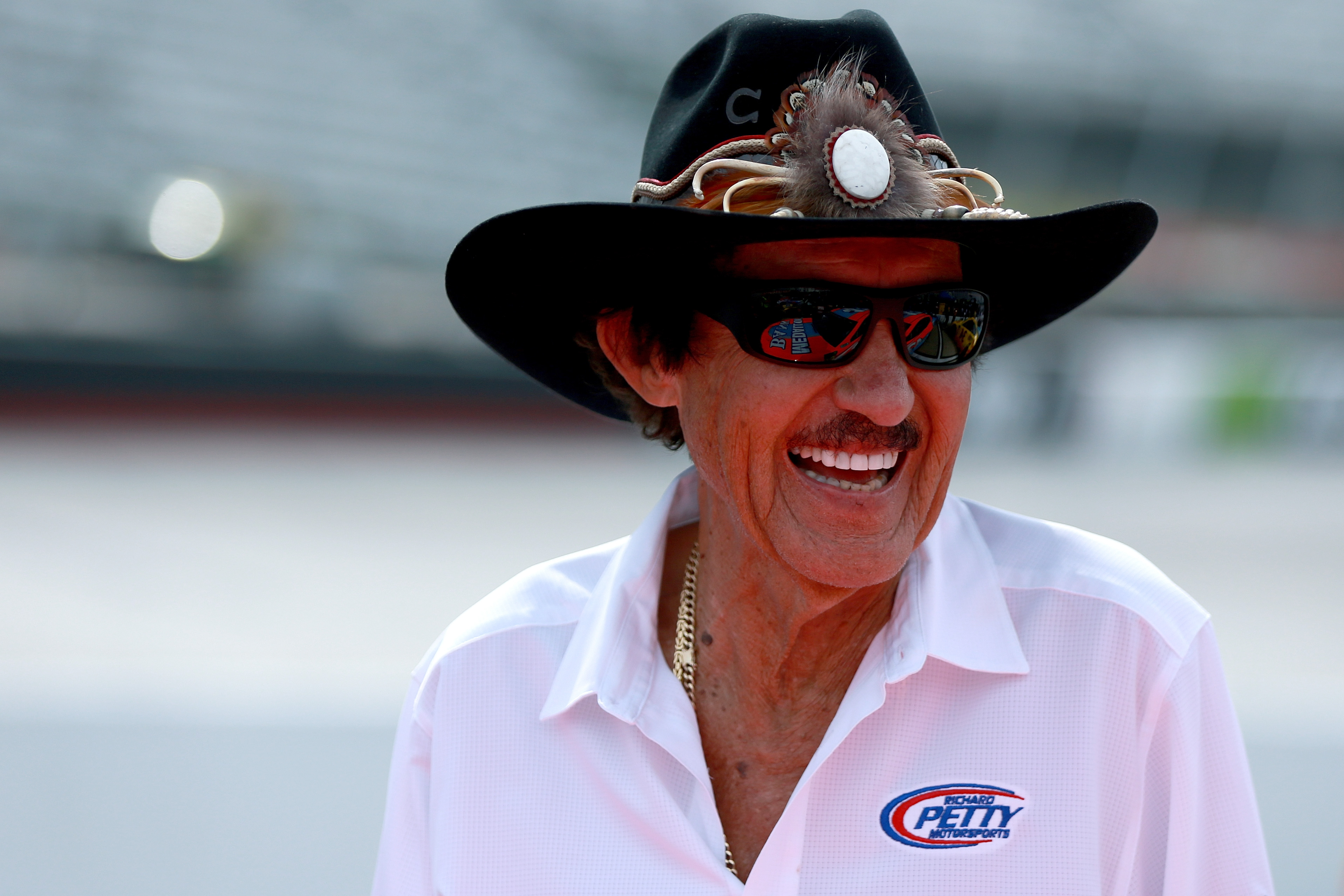 Would Richard Petty Be 'Canceled' If His Controversial Comments About Danica Patrick Were Made Today?
Would NASCAR legend Richard Petty be on the 'canceled' list had his controversial comments about Danica Patrick been said today?
The world is changing and people are canceling each other out as they get more offended by the day. Dr. Seuss was even pulled off the bookshelves this week as cancel culture continues to grow. Although he's not heavily in the news now, would motorsports legend Richard Petty be canceled if his controversial comments about Danica Patrick back in 2014 were made today?
Richard Petty the racing legend
Appropriately nicknamed The King, Richard Petty is a legend in the world of NASCAR racing. There isn't a whole lot Petty hasn't accomplished when it comes to racing. Petty won a record 200 races during his NASCAR Cup Series career that spanned 35 years.
Petty was dominant throughout his career, especially during the 1967 season when he won a record 27 races. He won 10 straight races that season when he also claimed the second of his seven Cup Series championships. Petty had 513 consecutive starts from 1971-89. He's a seven-time Daytona 500 winner.
Statistically, Petty is the most accomplished racer of all time. He is widely respected throughout the sport. Petty was an inductee of the inaugural class of the NASCAR Hall of Fame in 2010. He was also inducted into the Motorsports Hall of Fame in 1989 and went into the International Motorsports Hall of Fame in 1997.
Danica Patrick helped popularize NASCAR
Danica Patrick began her IndyCar Series racing in 2005 and made quite an impact, winning Rookie of the Year for both the Indianapolis 500 and the IndyCar Series. In 2008, Patrick won her first, and only, IndyCar victory when she claimed the Indy Japan 300. Patrick became the first woman to win a top-level sanctioned open-wheel car racing event.
Patrick had her first NASCAR Cup Series race in 2012 when she competed in the Daytona 500. She didn't last long in the race, however, as she was involved in a four-car crash after one lap. Patrick raced 191 times in the Cup Series over a seven-year period. She had seven top-10 finishes but never won a race.
Despite her lack of winning, Patrick drew attention to the sport, inspiring young females to take part in racing. She was a marketing machine by participating in a male-dominated sport. Patrick was named IndyCar Series Most Popular Driver from 2005-2010.
Would Petty's comments on Patrick in 2014 get him 'canceled' today?
Back in 2014, Richard Petty was blunt when it came to his thoughts on Danica Patrick. He took some heat then for his comments, but how much would he have been criticized today for those same comments? Seven years ago, Petty said the only way Patrick would win a race would be if "everybody else stayed home."
"If she'd have been a male, nobody would ever know if she'd showed up at a race track," Petty said, according to USA Today. "This is a female deal that's driving her. There's nothing wrong with that because that's good PR for me. More fans come out, people are more interested in it. She has helped to draw attention to the sport, which helps everybody in the sport."
Back then, some labeled him sexist. A few days later, he tried to clarify he wasn't sexist with another controversial comment. "What I said is what I said and that's what I believe, OK?" Petty said. "What's unfair is the sexist part. If her name had been Danny, OK, nobody would have said anything about it. It was definitely not sexist, OK? Hey look, I've been married 55 years to the same woman. So I am not a sexist by any ways. I love women." Petty took some abuse seven years ago for those comments. Had he said them today, he'd likely be on that ever-growing canceled list.