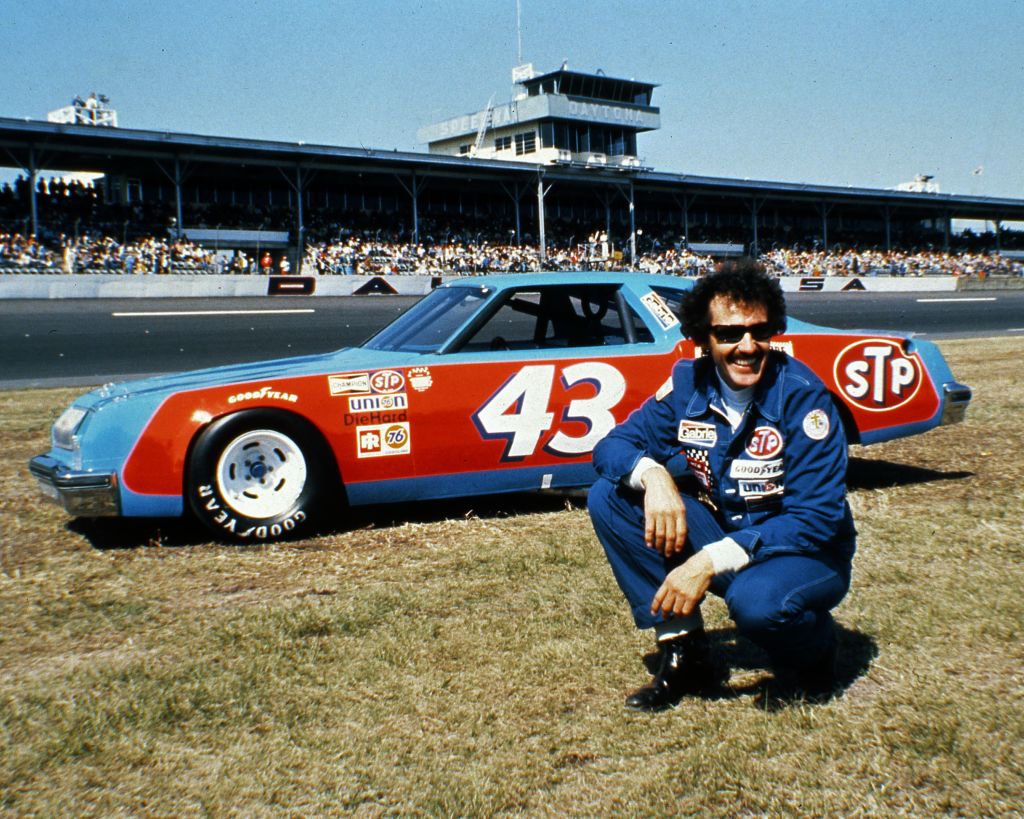 Richard Petty Used His Enormous Nascar Earnings to Buy Himself a Wyoming Ranch
Richard Petty is one of the most legendary NASCAR drivers of all time. Over the course of his career he's made quite a living for himself.
For 35 years, Richard Petty was among the most famous racers on the planet. His flamboyant personality combined with his domination on a race track made him a favorite not just among racing fans, but as a cultural cornerstone.
Because of this, Petty made himself a lot of money in the process. That money helped him buy a dream ranch in Wyoming that is downright impressive. 
Richard Petty's racing career
Petty was just 20 years old when he first raced on the NASCAR circuit. Not yet a staple on the tour, Petty competed in nine races in 1958 and 21 races the year afterward.
For most of the next three decades, however, he was part of the fold in nearly every race the NASCAR Cup Series offered. While he showed some promise in those early years, winning five races in his third and fourth years, it was his 1962 circuit that put him into the books as one of the greats. 
That season, Petty won eight of the 53 races and let it be known that he was there to take on the best of the best. By the next season, he won nearly a third of the overall races with 14 wins on the season.
In his 1967 season, he shattered expectations by winning a record 27 of the 48 races he competed in, a 13-win improvement from his previous high and a 19-win improvement on the previous season. A star was born in 1967, and he would stay for many decades afterward. 
Petty's career became defined by special years like this. Between 1970 and 1975, he won 39 races alone. It was at this point that NASCAR greatly reduced the number of races, but Petty continued dominating the new 30-race schedule by winning 23 combined races in 1974 and 1975. Afterward, he fell off as the top name in the sport, but that didn't stop him from competing for 16 more years. 
Petty finally called it quits in 1992 after several years without a single win. He was a legend of the racing track, commercials, and several television appearances, and thanks to worldwide fame, he became bigger than the sport. 
Richard Petty's riches
Petty built himself as a brand when he was still racing, and that investment helped to launch him into a successful career after racing. Aside from his endorsement money, Petty's greatest success off the racing track is Richard Petty Motorsports.
Petty Motorsports has attracted some of the biggest names in racing since its inception. Currently, Bubba Wallace is keeping the team on top, winning several major races as a member of RPM, as they call themselves. 
Petty knows a thing or two about what it takes to win, and he along with his business partners have made their motorsports industry into a profitable venture. According to Celebrity Net Worth, Petty has a net worth of $65 million.
Now in his 80s, one might think that he was getting ready to slow down, but Petty remains remarkably active at 82. He recently used his worth to purchase the Wyoming ranch of his dreams. 
A dream ranch
For a seven-time champion and NASCAR Hall of Famer like Richard Petty, he could probably just sit back and enjoy his earnings at the Wyoming Ranch he purchased in 1992.
It started as a small log cabin in the wilderness, but over the years it has become an ever-expanding mansion filled with rooms as the family and social circle grew. Now, it is a 90-acre ranch with snowy hills in the winter and beautiful green grasses in the summer.
Now, Petty likes to take his snowmobile out, explore the nearby mountains, and dine with locals. Located right next to Yellowstone National Park, the ranch cost him a pretty penny and helps him enjoy life outdoors.
He is not there alone. Petty's wife of over 60 years, Lynda, lives with him, and his children and grandchildren all enjoy visiting the ranch come Christmas time. 
Petty has always had a larger than life existence, and this ranch is no exception. He might be nearly 30 years removed from racing, but he still knows how to live the high life.
This ranch is, perhaps, a culmination of over 60 years of hard work. It is also a testament to a man who continues to write his story while most are simply content to enjoy retirement.