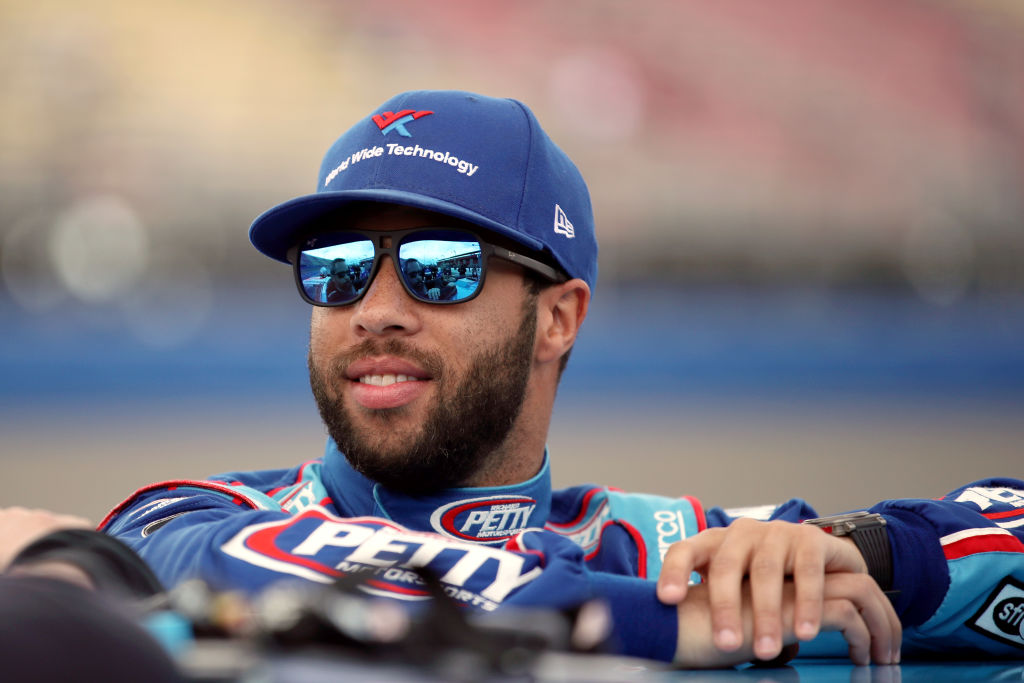 NASCAR Driver Bubba Wallace Loses Sponsorship Over Tantrum in eSports Race
Bubba Wallace took offense at another driver's remark and gave up on an eSports version of a NASCAR race.
The eSports version of auto racing created to fill the void during the coronavirus epidemic has turned real with news that NASCAR driver Bubba Wallace has lost a sponsorship over his weekend antics.
Wallace was fired by a sponsor after abruptly quitting in a tantrum as racing fans watched the third in a series of online-gaming races Sunday.
What happened in the NASCAR iRacing race?
Bubba Wallace and Clint Bowyer were involved in a crash during the early laps of an iRacing series race being broadcast by Fox Sports. Boyer reacted to being moved out of line by Wallace by joking, "I got Bubba-ed!" I need a beer really badly."
Wallace then quit, ranting on the stream, "That's why I don't take this (crap) serious. Peace out!"
He went on Twitter later to mock fans for taking iRacing seriously.
The problem with his outburst is that Wallace drives one of the most famous cars in racing and was being sponsored by Blue-Emu, a pain relief product. The value of the sponsorship arrangement wasn't disclosed, but NASCAR teams and drivers are being hurt as much as anyone during the shutdown caused by the pandemic, so any money is appreciated.
NASCAR hasn't conducted a real race since the FanShield 500 at Phoenix Raceway on March 8. The season is tentatively slated to restart May 9 with the Blue-Emu Maximum Pain Relief 500 at Martinsville Speedway in Virginia.
Blue-Emu executive vice president Ben Blessing reacted to being embarrassed by Wallace by immediately announcing that the driver was fired and would not be paid.
"We aren't sponsoring Bubba anymore," Blessing told The Action Network. "Can you imagine if he did that in real life on a track?"
Bubba Wallace has a temper in real races, too
Bubba Wallace has shown his temper in the past at real NASCAR races. He was spun out by Alex Bowman during a race last season after Wallace taunted him with a hand gesture on several laps. Afterward, Wallace sought out Bowman and splashed water on him.
Wallace, 26, is in his third season driving the No. 43 Chevrolet for Richard Petty Motorsports. The number remains closely associated with Petty, who retired from racing in 1992 with 200 career victories on NASCAR's top circuit.
Wallace was the 2018 runner-up for rookie of the year for a season that began with a second-place showing in the Daytona 500. He previously drove for Joe Gibbs Racing, Kyle Busch Motorsports, and Roush Fenway Racing, and has six career victories in the NASCAR truck series.
What's the deal with NASCAR iRacing?
At a time when other sports leagues are completely shut down, auto racing has been able to provide some semblance of entertainment the past few weekends through iRacing, a series of streamed online competitions.
Combat games are the most common fare for cable networks that have dipped a toe into online eSports. TBS has had the greatest success with ELeague competitions in titles such as "Counter-Strike: Global Offensive" and "Overwatch."
NASCAR's first two televised events set eSports records. More than 1 million viewers watched last week when Fox showed the race over one of its cable networks and allowed broadcast affiliates to show it. IndyCar set up its own series in partnership with NBC the week after NASCAR's debut.