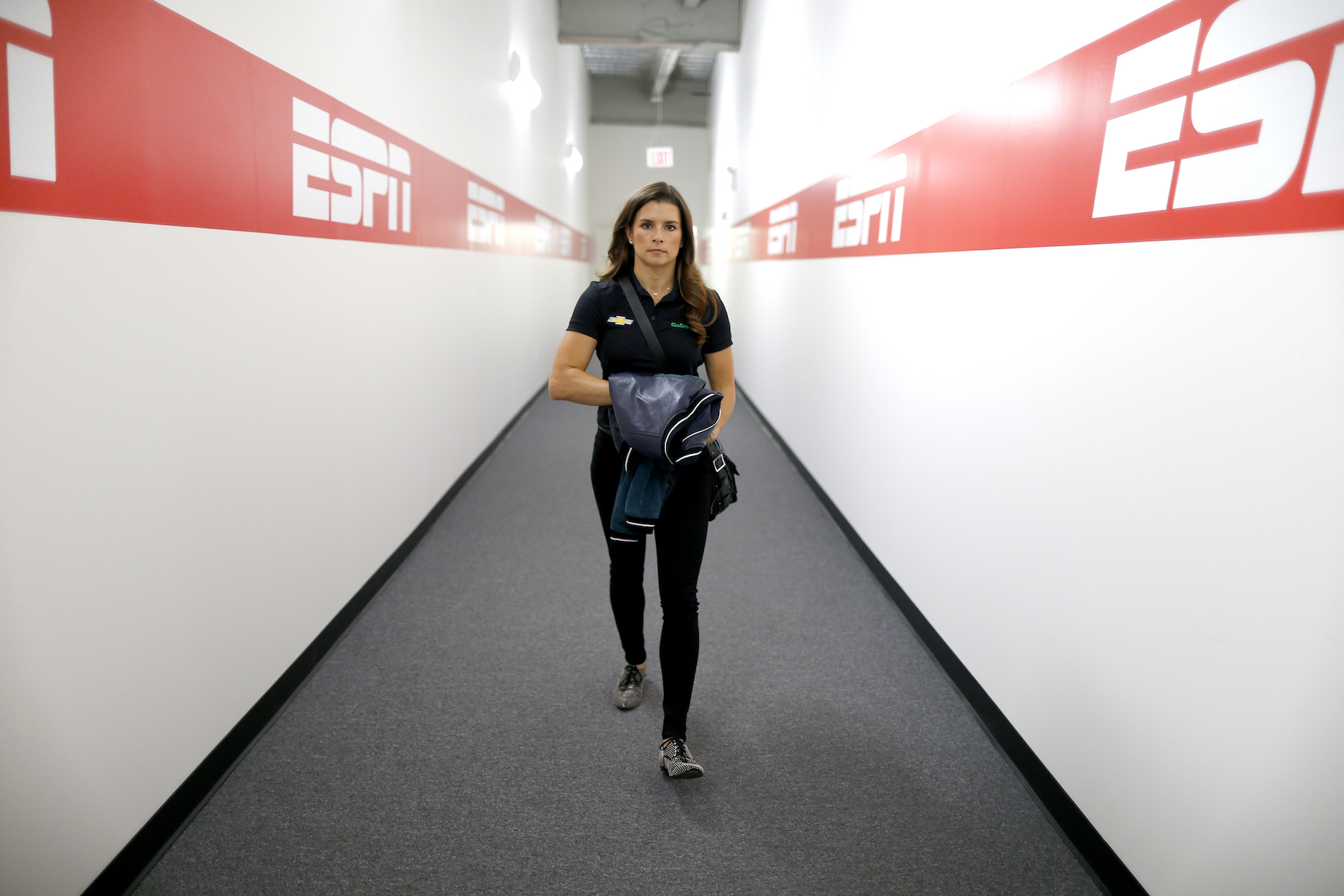 Danica Patrick Spent 27 Years Behind the Wheel, but She Doesn't Miss Racing 1 Bit in Retirement
While Danica Patrick spent almost three decades in the world of motorsports, she doesn't miss racing now that she's retired.
Whether you loved her or hated her, it was impossible to ignore Danica Patrick. Between her time on the IndyCar scene and her foray into NASCAR, the driver made motorsports history wherever she went. In retirement, though, things are a bit different.
In 2018, Danica Patrick called it a career and retired from the world of motorsports. Believe it or not, she doesn't miss driving one bit.
Danica Patrick made motorsports history during her career
As almost anyone can confirm, auto racing is a male-dominated space. That reality, however, didn't stop Danica Patrick from making an impact on both the IndyCar and stock car racing scenes.
Patrick started out driving go-karts and, despite an early crash, proved to be a natural behind the wheel. After attending the Lyn St. James Foundation Driver Development Program and moving to England to further refine her craft, Danica was ready for action.
In 2004, Danica Patrick returned to the United States to join Rahal Letterman Racing for the 2005 IndyCar season; she earned Rookie of the Year honors that campaign and eventually became the first woman to win an IndyCar Series race. That success, however, wasn't enough, and she set her sights on NASCAR.
After starting on the ARCA Racing Series, Patrick transitioned into the  Nationwide Series and, eventually, the Sprint Cup Series. While she didn't win a NASCAR race during her time on the circuit, she did make plenty of history as a female driver in a male-dominated field.
No regrets about retirement
While climbing behind the wheel of a car might not seem like the most conventionally 'athletic' thing, drivers like Danica Patrick still have to dedicate their lives to motorsports in order to find success. Eventually, though, even the most passionate racer has to retire.
For Patrick, that moment came in 2018. While she stopped racing full-time during the previous year, she took part in one last Indy 500 and Daytona 500 before calling it a career.
After spending almost three decades behind the wheel, retiring from racing had to be quite a change. Patrick, however, doesn't miss climbing behind the wheel one bit.
"No. No, I don't [miss racing]. I'm being really honest," Patrick explained in 2019, according to the Orlando Sentinel. "I'm not someone who looks back on things and has a lot of regret. I'm really not. Anytime anybody asks me if I could change anything, what would I change? Well, I'm just not the kind of person that really thinks like that. You know, I [raced] it for 27 years and life is so short and there's so much to experience and so much to do. I spent a lot of time racing and now I can spend time doing other things."
Danica Patrick still knows how to keep busy, though
Even though she's no longer racing, don't think that Danica Patrick is just sitting on the beach doing nothing. If anything, she knows how to make the most of her time.
In retirement, Patrick has branched out into the business world. She has a clothing line and her own wine label; the former IndyCar and NASCAR driver has also appeared on NBC's racing coverage and hosts the Pretty Intense podcast. In her personal life, Patrick dated Green Bay Packers quarterback Aaron Rodgers, but the couple broke up in 2020.
Thanks to her racing career, Danica Patrick also has a net worth that's reportedly between $60 and $80 million. With money like that, it's a bit easier to enjoy retirement without longing to get back into motorsports.