The Time Danica Patrick Chewed Out Denny Hamlin During Daytona Week
Hell hath no fury like Danica Patrick, a lesson that NASCAR legend Denny Hamlin realized in 2015.
Patrick and Hamlin, who is still going strong at age 40, each have had extremely notable motorsports careers. Their lines crossed during the week of the 2015 Daytona 500, a time where Patrick quickly went viral for her verbal altercation with Hamlin after the race ended.
Let's look back at the intense conversation between Danica Patrick and Denny Hamlin, and what exactly happened between them.
Danica Patrick had a memorable NASCAR career
Danica Patrick didn't just set trends as a female driver. She more than lived up to the challenges on and off the racetrack.
A successful IndyCar racer in the late 2000s, Patrick crossed over to stock car racing in 2010. By 2012, Patrick reached the NASCAR level and began holding her own.
From 2012-18, Patrick participated in 191 races and recorded seven top-10 finishes. Patrick finished as high as 24th in the Cup Series, doing so in 2015 and 2016, before retiring in 2018.
Denny Hamlin is a racing legend
Since debuting at the NASCAR Cup Series in 2005, Denny Hamlin has been one of the sport's top drivers.
Through the end of the 2020 season, Hamlin had 44 wins and 280 top-10 finishes in 542 races across 16 years. Hamlin finished as high as 2nd in 2010 and has placed in the top-10 in six of the last seven years.
Hamlin finished fourth in 2020 behind Chase Elliott, Brad Keselowski, and Joey Logano. Only seven points separated Elliott and Hamlin.
Those four were the only drivers who topped 3,000 points, much less 5,000, in 2020.
Danica Patrick and Denny Hamlin got into it at Daytona
Danica Patrick and Denny Hamlin went viral during the week of the 2015 Daytona 500, but not for winning the race.
Earlier in the week, Hamlin drifted into Patrick's car and caused her to crash. Patrick rode a backup car for the second Budweiser duel at Daytona International Speedway, several nights before the actual Daytona 500.
During the race, Patrick's car broke loose; and she thought Hamlin, who rode directly behind her, was to blame. Cameras caught the post-match verbal altercation between the two, and SB Nation transcribed the audio.
Patrick ran up to Hamlin and grabbed him by his suit. Hamlin warned Patrick to "tighten it up," and Patrick responded, "tighten what up? No one else do I have a problem with out there." Both drivers went back and forth about the incident.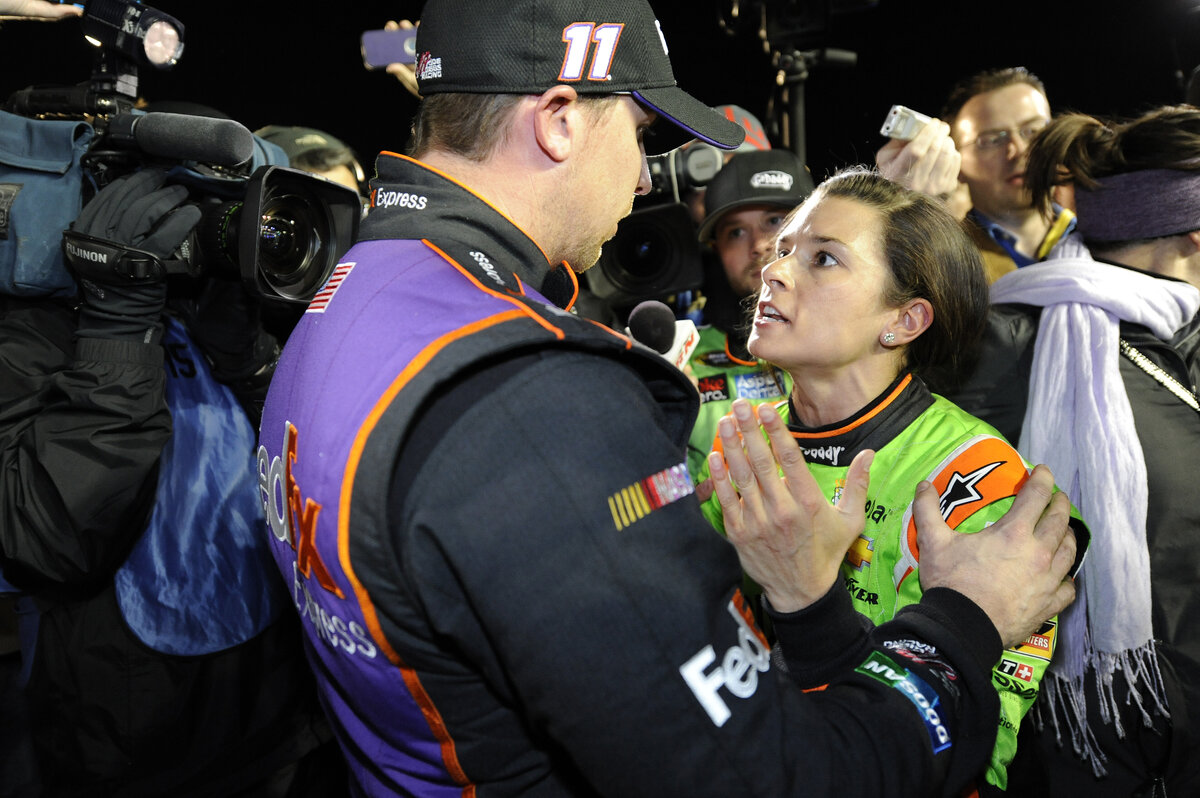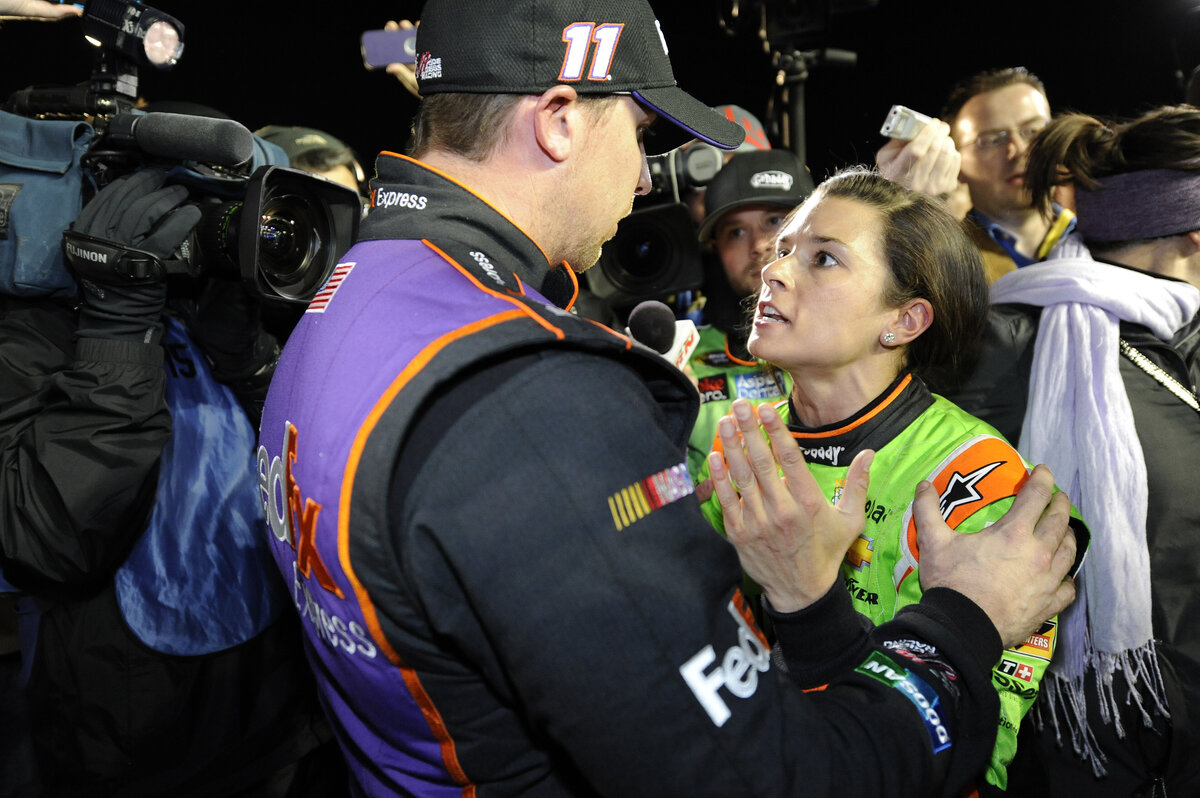 Tony Stewart, who owned Patrick's car, intervened at one point and brought up how it was the second time that week the two had been involved in an incident. Hamlin asked Stewart, "you not want me to run close? I mean, come on, man."
Before the conversation ended, Hamlin told Patrick and Stewart, "I'm friends with you and her. Stop this s—, man."
Hamlin placed fourth in the actual race, six points behind the winning Joey Logano. Patrick finished 21st in the Daytona 500.
Like Sportscasting on Facebook. Follow us on Twitter @sportscasting19.