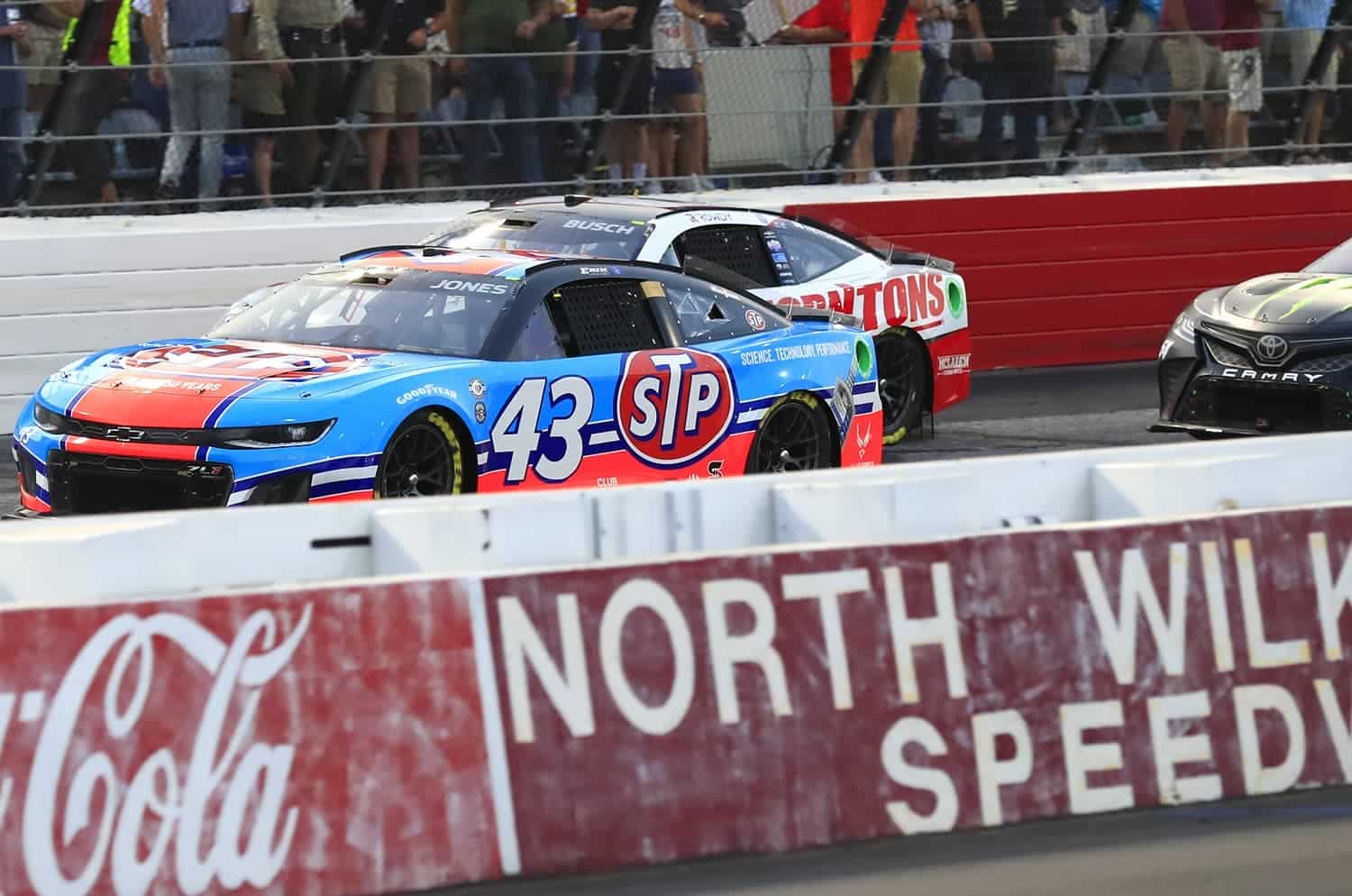 NASCAR's North Wilkesboro Gambit Failed an Important Test
The TV ratings from Sunday night continued a distressing trend despite the lure of NASCAR returning to a beloved track.
The big disappointment for NASCAR on Sunday night was that Kyle Larson turned the All-Star Race and the return of action at North Wilkesboro Speedway into a rout rather than compelling viewing.
The news grew worse on Tuesday when ratings data came out. The return of racing to a beloved track may have been a feel-good story and a worthwhile attempt to infuse new energy into a showcase event, but it laid an egg with the television audience.
If the All-Star Race at a new venue and its $1 million payout to the winner didn't move the ratings needle, what will?
The All-Star Race's raw viewership numbers were brutal
Fans in attendance at North Wilkesboro Speedway had a great weekend soaking in the sights at a refurbished facility. Getting in and out was challenging, and there were long lines, but being there for NASCAR's return was bucket-list material for long-time followers.
The enthusiasm of the in-person audience did not extend to viewers of FS1's coverage. The All-Star Race telecast got a 1.28 rating with 2.203 million viewers, according to the overnight numbers. That was down from 1.38 and 2.481 million, respectively, a year ago at Texas Motor Speedway.
The 11.2% fall-off was partially attributable to the longer pre-race show. Sports Business Journal reported there was only a slight decline for the portion of the broadcast covering the actual race. Still, one might have expected that three months of hype about the refurbished track in the heart of NASCAR country would hold onto more viewers, even if Kyle Larson was running away and hiding from the rest of the field.
A deeper dive into the All-Star Race numbers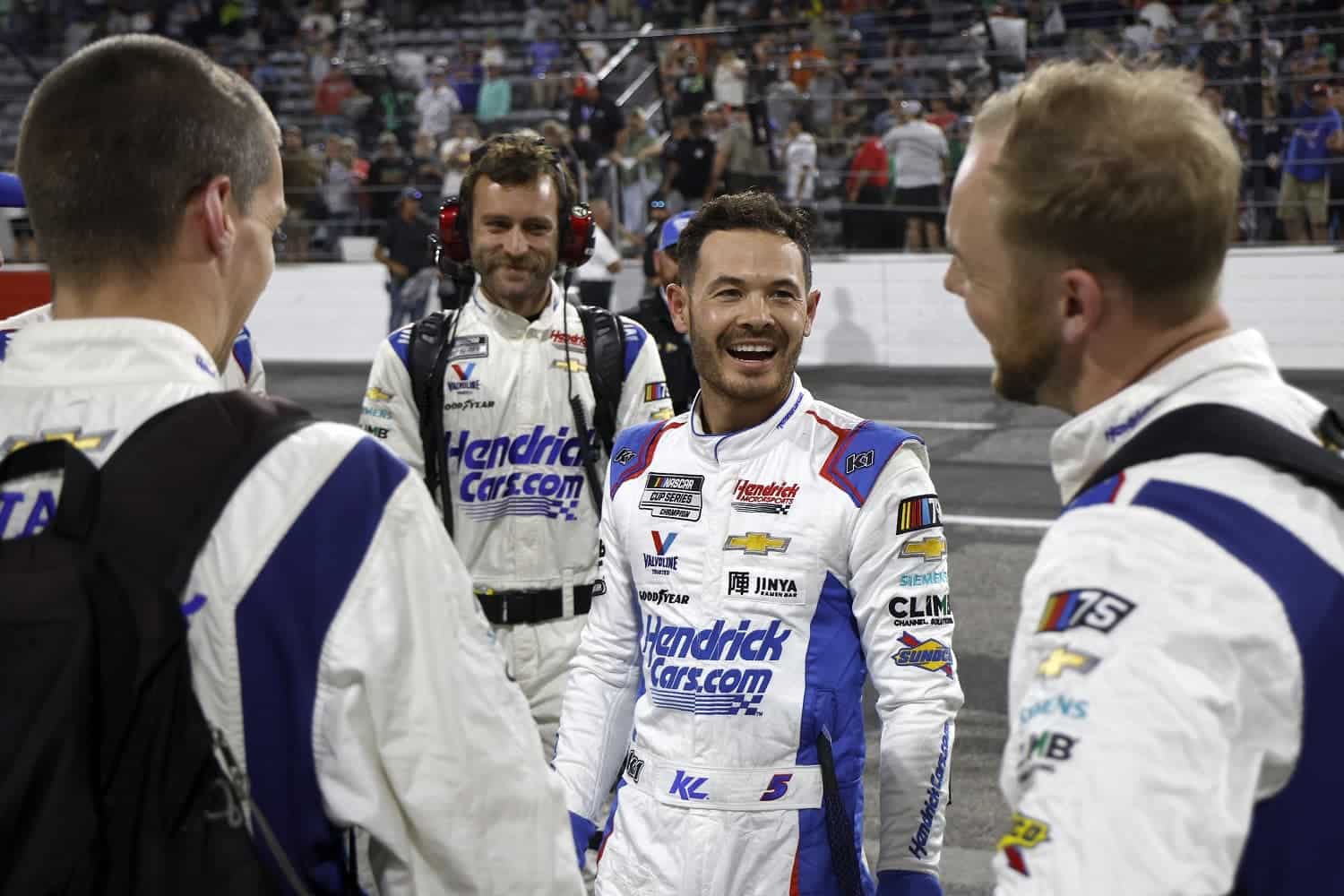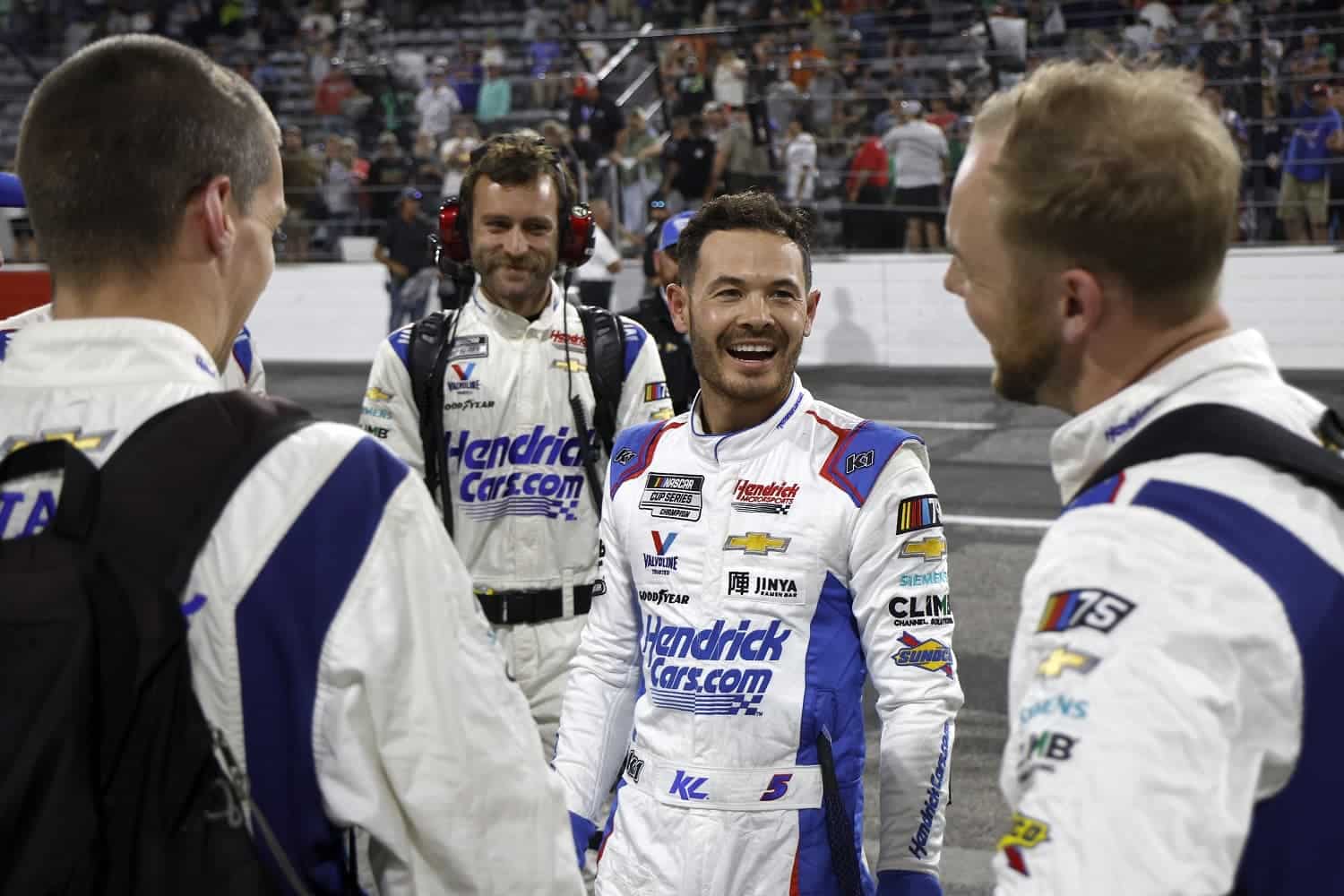 Even putting the raw viewership numbers aside, data from the All-Star Race on Sunday night has to be discouraging. NASCAR saw 19% of its 18-to-49 age demographic shrivel away in a single year despite the fact the North Wilkesboro race was shorter than the one at Texas Motor Speedway.
That happened despite the hour-long pre-race show faring slightly better than a year ago in the 18-to-49 demographic that advertisers covet.
One possible explanation is that some potential viewers satisfied their curiosity about the North Wilkesboro rebirth by watching the Craftsman Truck Series race. Viewership on Saturday nearly doubled from 2022, in large part because it was moved from FS1 to Fox.
The All-Star Race numbers are a continuation of the years-long trend. The racing fan base is aging out, and NASCAR's attempts to expand its audience by mixing in more road courses and relocating the Busch Light Clash and All-Star Race aren't moving the needle. This is happening at a time when Formula 1 is attracting more young fans and expanding its U.S. schedule from one annual race to three.
The most frequently cited fact about the TV ratings is irrelevant
One thought dominated social media as soon as the overnight ratings for the All-Star Race were released: Showing it on Fox, which doesn't require cable or streaming services, instead of FS1 would have made a difference.
No, it wouldn't have. The raw viewership numbers would have been higher because more people get broadcast stations. But the increase in viewers who've picked up FS1 by adding a streaming service like YouTube TV offsets the number who've lost access by cutting the cable or satellite cord. Still, an intriguing change to the All-Star Race didn't move the needle; switching from FS1 to Fox would have created apples-and-oranges noise to an obvious ongoing problem.
Others on social media pointed out NASCAR was up against NBA playoff action, and other potential viewers simply unplugged after watching the PGA Championship for most of the afternoon.
The problem there is that NASCAR faced the same obstacles in 2022.
A year ago, TNT's presentation of Golden State vs. Dallas attracted 7.416 million viewers on Sunday night. This weekend, Boston vs. Miami reeled in just 6.486 million viewers, according to ShowBuzzDaily.com. The pre- and post-game shows also saw a significant fall-off.
Meanwhile, the golf tournament slipped from 5.273 million on CBS in 2022 to 4.517 million. Major League Baseball on ESPN also fell, and the was no evening re-run of Formula 1 this weekend to further dilute the racing audience.
So, what TV content fared well beginning at 8 p.m. ET, roughly coinciding with the start of the race? The Simpsons and Great North showed small year-over-year declines on Fox, and American Idol on ABC was up only 1.9%. However, 60 Minutes grew 12.1% by holding onto the CBS golf audience, and NBC soared 58.3% by showing a repeat episode of Dateline Classic instead of last year's Weakest Link.
There's only one conclusion: There were viewers to be had, but they weren't buying what NASCAR was selling.
Got a question or observation about racing? Sportscasting's John Moriello does a mailbag column each Friday. Write to him at [email protected]