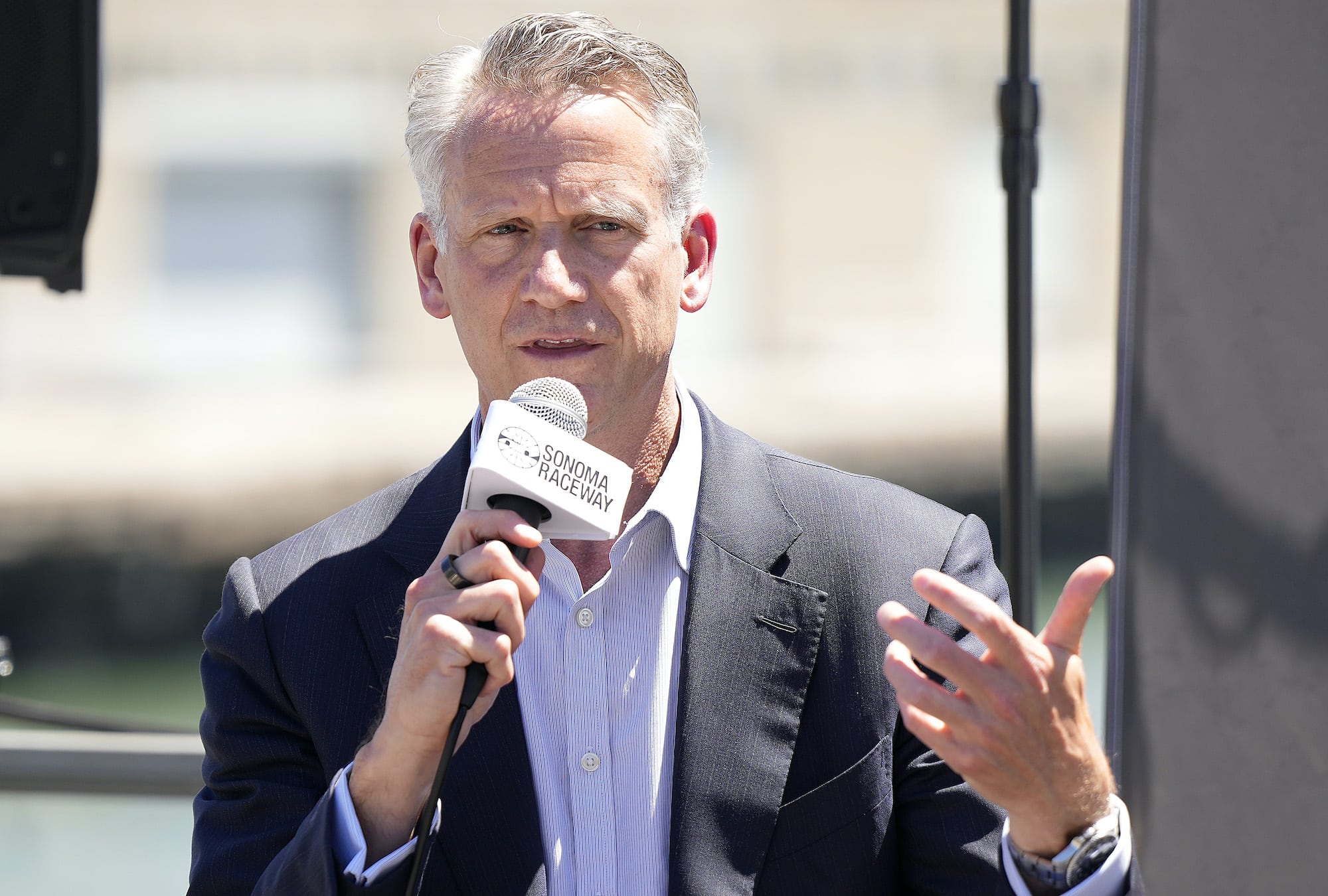 NASCAR President Steve Phelps Candidly Admits to Being Part of Problem Instead of Solution Over Concerns With Next Gen Car Safety Issues
NASCAR President Steve Phelps candidly admitted that he has been part of the problem and not the solution when it comes to the drivers' concern about safety issues with the Next Gen car.
This week, instead of focusing on the important playoff elimination race at the Charlotte Roval, drivers, fans, and the media have been talking a lot about safety issues with the Next Gen car, continuing a conversation that's been going on for months. The sanctioning body has largely been missing from that discussion.
On Sunday before the race, NASCAR President Steve Phelps entered the conversation. During an appearance on the prerace show, Phelps discussed the meeting officials had with drivers on Saturday and bluntly admitted that he was responsible for being a part of the problem instead of the solution. 
Drivers have complained about lack of communication over Next Gen car safety for more than a year
In July 2021 and months before the Next Gen car ever made its debut, Denny Hamlin and Kevin Harvick were outspoken about safety concerns with the new car based on reports from the crash tests.
"When it comes to the crash stuff, I've asked questions to two different NASCAR people, executives. I can't get a response. That, to me, makes it even scarier," Hamlin admitted. "Man, the disconnect right now between all the parties — NASCAR, the tracks, and all the drivers, it's tough right now. It's not a good place."
When asked if drivers should unite and form a council, similar to what had happened in the past, the Joe Gibbs Racing driver didn't have specific answers but offered his thoughts on the next steps:
"In seven years, I'll be a team owner only, but these drivers, they need to get organized. Their safety is at risk. They need to know what they're getting strapped into. So they need to get organized and they need to have a voice. They deserve to have a seat at the table, whatever that table is."   
Steve Phelps admits fault for his part
Just days before the start of the 2022 Cup season, the latest version of the Drivers Advisory Council was announced. Hamlin would be joined by Kurt Busch, Joey Logano, Austin Dillon, Corey LaJoie, Daniel Suarez, and Kyle Petty. NBC analyst and former driver Jeff Burton would serve as the group's director. 
Before Sunday's race on the Charlotte Roval, NASCAR President Steve Phelps appeared as a guest on NBC's Countdown to Green prerace show, where he was peppered with a variety of questions, including what was said in the Saturday all-driver meeting.  
"As great as the Drivers Advisory Council has been, there's nothing that is as good as having an all-driver meeting, right," Phelps said. "And we probably should have had one months ago to try to deal with the safety issues and what the drivers were feeling in the race car. That's on me. 
"With that said, we're going to have all-driver meetings for the rest of the year. We're going to do them on a weekly basis. I thought the meeting was incredibly productive. The drivers were candid. We showed them a path forward. For example, on the rear of the car to try and take out some of the stiffness that exists. A bigger crush panel. But overall, listen, we want to hear what they have to say. We care about what they say and we're going to continue to iterate on the car to make it safer."
Actions speak louder than words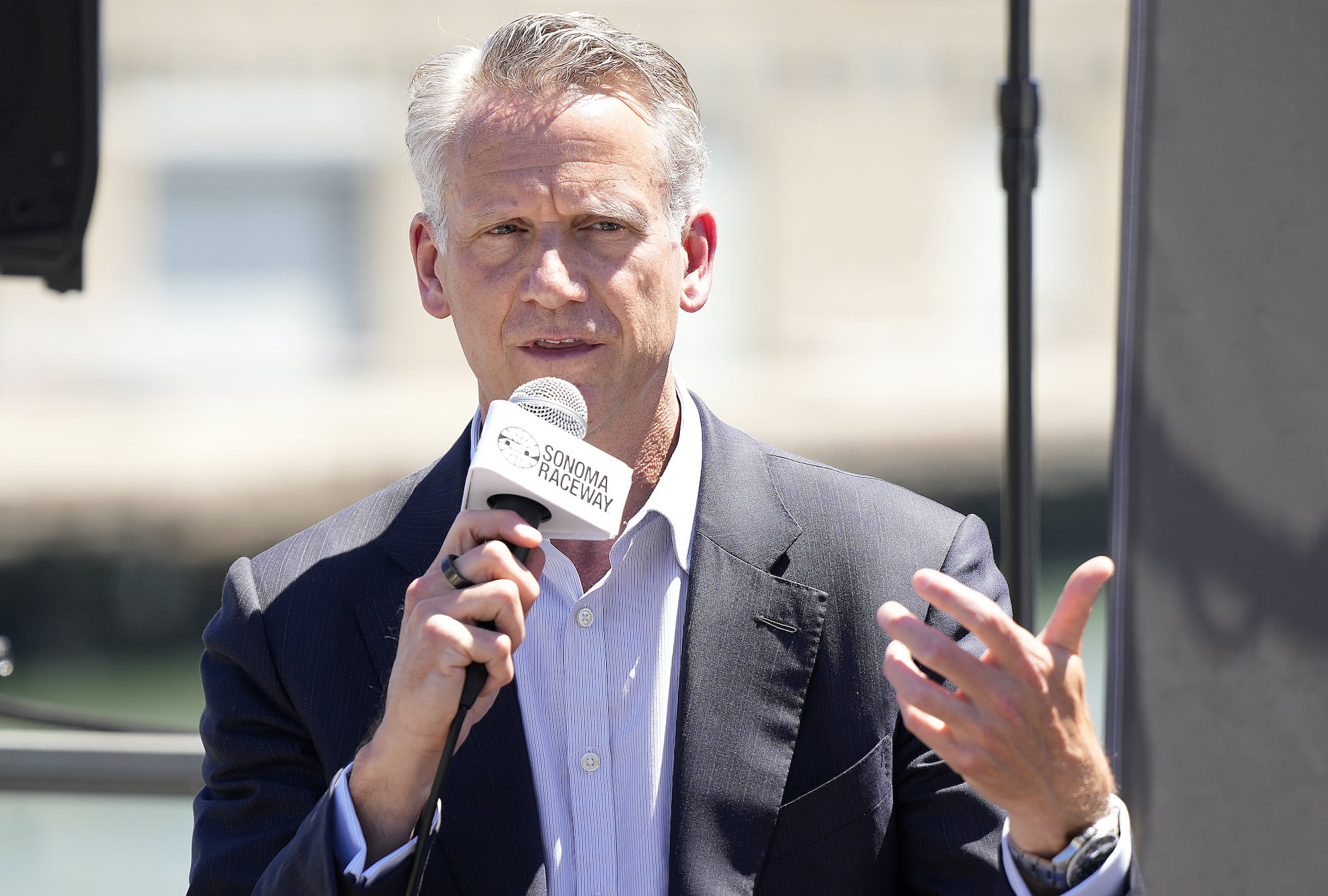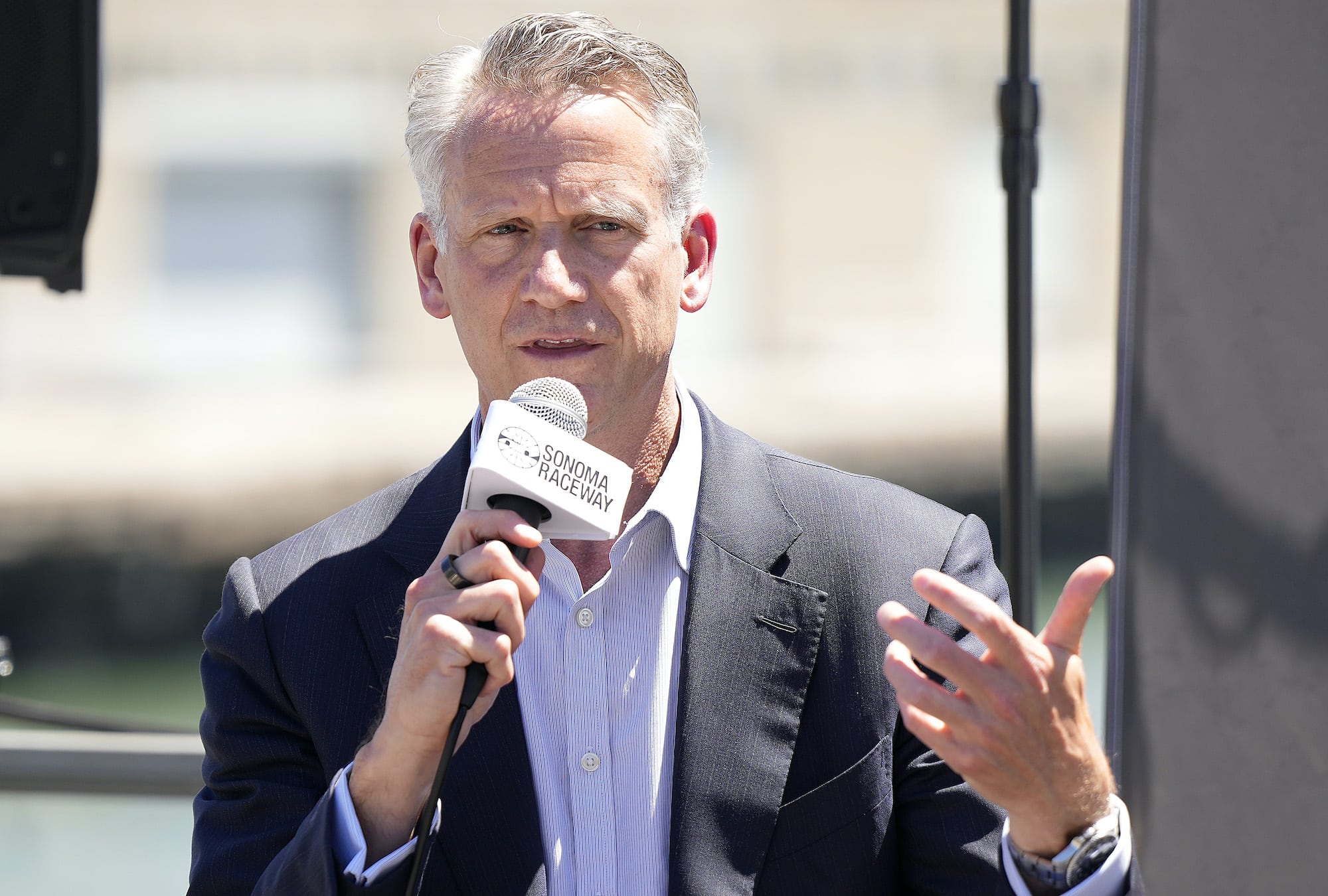 Phelps sounded sincere. But that's just it, sounded. To his credit, at least there's some level of communication. That's progress. But NASCAR hasn't done anything yet to help the drivers avoid more intense rear impacts. After Saturday's meeting, Harvick summed up how many drivers are feeling.
"Actions are a lot louder than words," the Stewart-Haas Racing driver told NBC. "That's what we need to see."
Like Sportscasting on Facebook. Follow us on Twitter @sportscasting19 and subscribe to our YouTube channel.
RELATED: Kyle Larson Addresses NASCAR Crash Test Results and Bluntly Admits Even With Improvements to Next Gen, It's Still Worse Than Previous Car