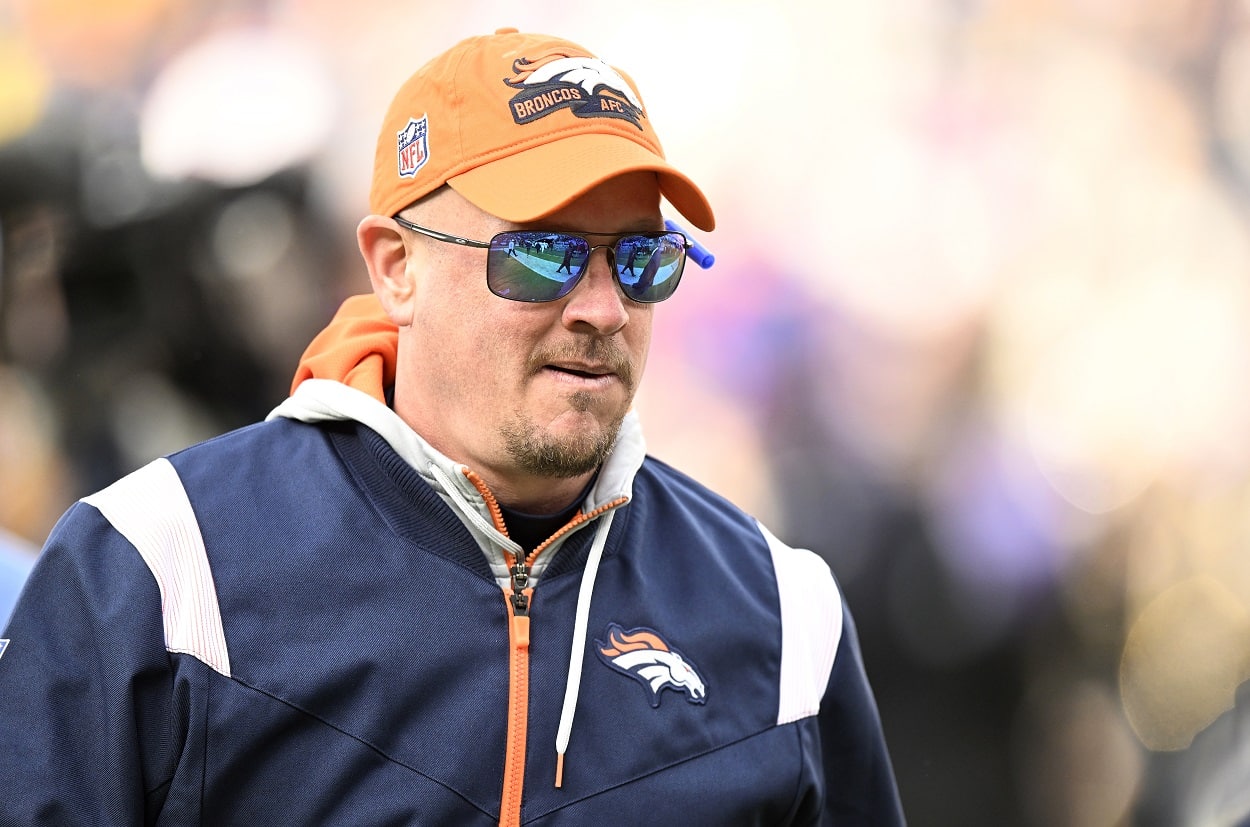 Nathaniel Hackett's Brutal Run With Broncos Still Doesn't Make Him the Worst Head Coach in NFL History
Nathaniel Hackett was bad for the Broncos but isn't quite the worst head coach in NFL history.
Take that, Urban Meyer. 
A year after the former leader of the Florida Gators and Ohio State Buckeyes failed miserably in his first stint as an NFL head coach, Nathaniel Hackett officially followed in his peer's footsteps by flopping so severely that the Denver Broncos had no choice but to fire him before the season ends.
Instead of helping the franchise get back on track, the ex-Green Bay Packers offensive coordinator made crucial mistakes that ultimately cost him his job. Yet as much criticism as Hackett deserves for the Broncos' abysmal 4-11 record, that doesn't necessarily put him atop the list of the worst coaches in NFL history. 
In fact, there are a few worthy contenders in the mix for that unenviable title. Ultimately, Hackett's one-and-done tenure leaves a franchise that's all-in on Russell Wilson in a precarious position. 
After all, with the big-name quarterback looking like a shell of himself in 2022, the Broncos may not be viewed as a favorable landing spot this offseason.
Nearly everything went wrong for Nathaniel Hackett during his time in Denver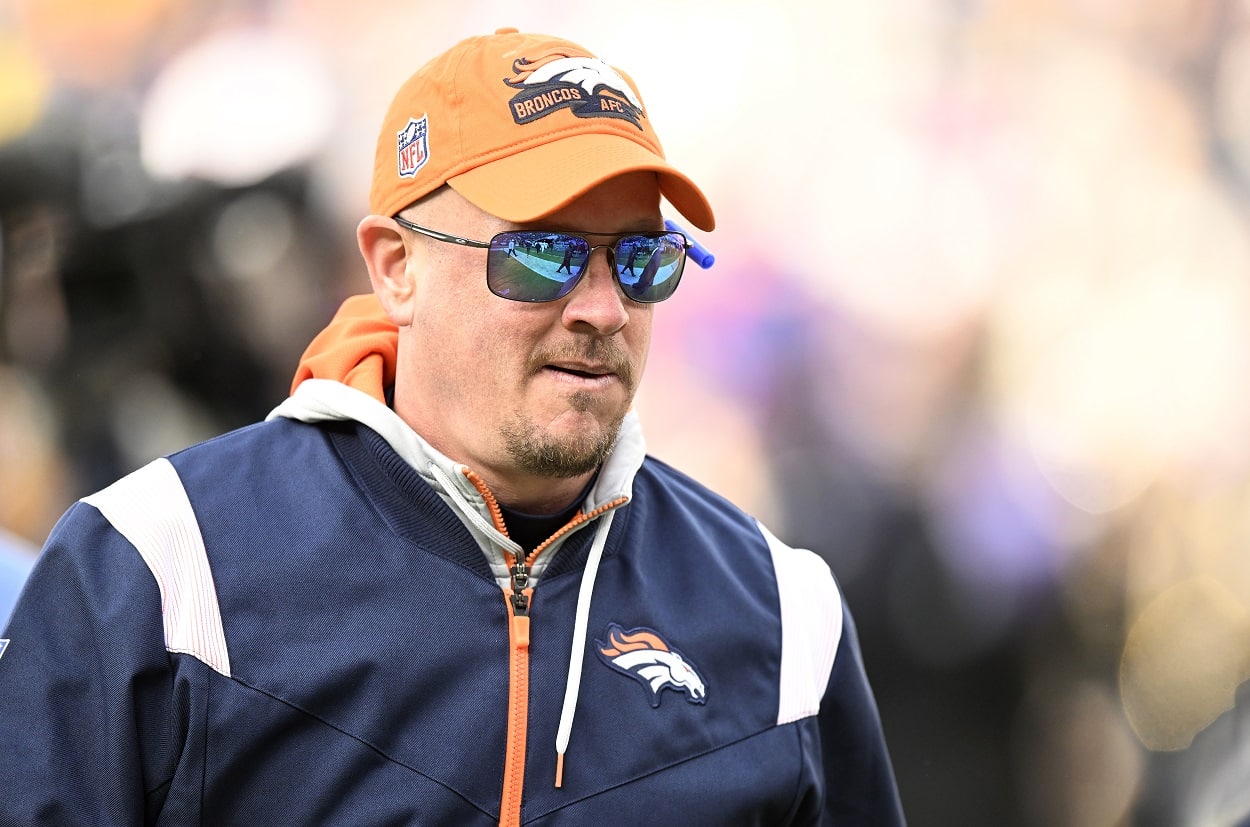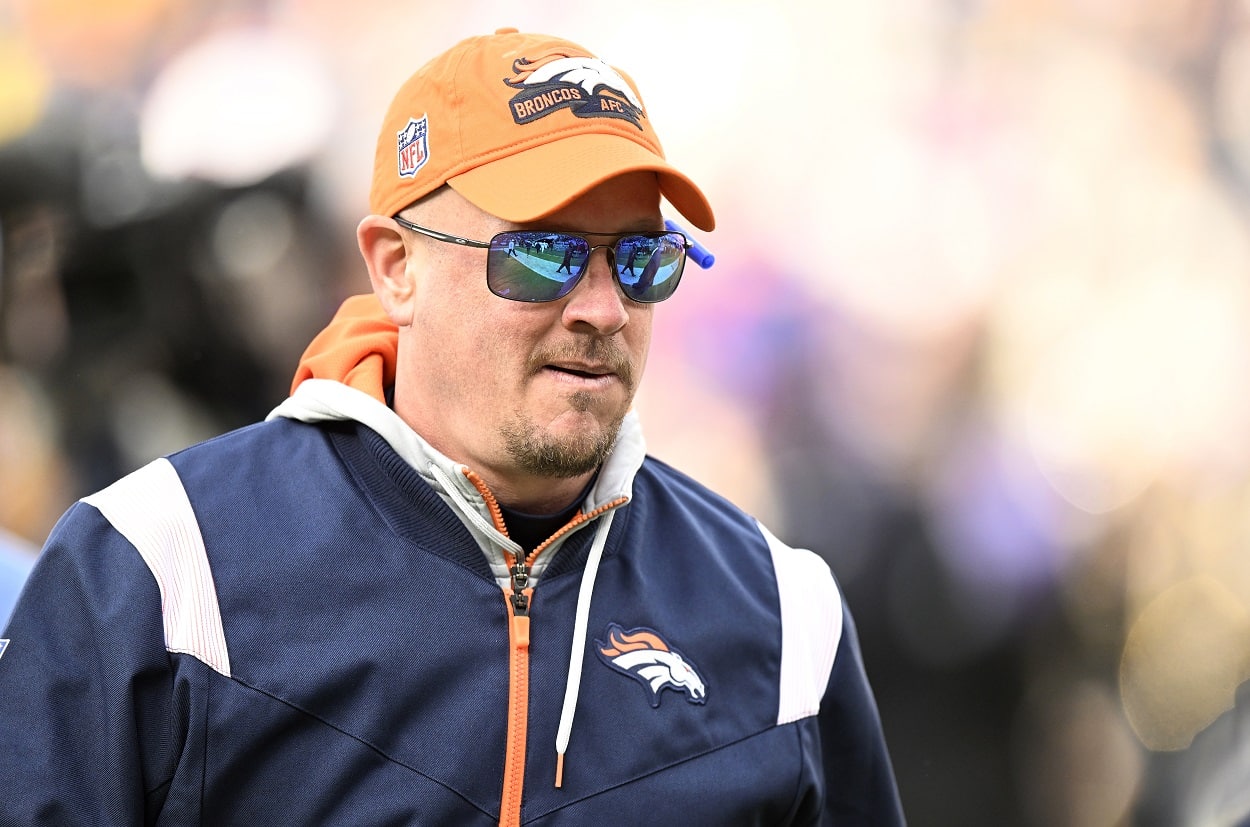 Expected to revitalize Wilson's career and bring the Broncos back into the national spotlight, Hackett accomplished one of those things. 
However, Denver has been in the headlines for all the wrong reasons for most of the 2022 season. 
Hackett's head coaching debut sparked immediate speculation about his ability to lead an NFL team. With all three of their timeouts remaining and one of the most accomplished quarterbacks in league history leading the huddle, the Broncos foolishly let the clock run down before bizarrely attempting a 64-yard field goal that went wide left. 
Clock management issues popped up in Denver's Week 2 loss to the Houston Texans, which prompted the hire of veteran coach Jerry Rosburg, who will serve as interim head coach for the remainder of the season. 
Most glaringly, hiring Hackett led to a significant regression on offense. Rather than unlocking the best of a talented skill group that includes Courtland Sutton and Jerry Jeudy, he oversaw a unit that ranks 32nd in scoring at a measly 15.5 points per game. 
Needless to say, the Broncos expected the exact opposite when they brought in Hackett and Wilson this spring. But after an embarrassing 51-14 loss to the Baker Mayfield-led Los Angeles Rams on Christmas Day, the franchise cut ties with the fifth head coach in league history not to complete his first season.
Hackett isn't close to being the worst coach in NFL history
There's no doubt Denver made a mistake by banking on Hackett. 
But is it fair to call the 43-year-old the worst head coach of all time? 
Sure, it's hard to look past a 4-11 record, crucial clock management mistakes, and poor command of the locker room. And Wilson's regression certainly doesn't speak well of Hackett's ability to put players in a position to succeed. 
However, his short-lived stint as an NFL head coach still included four victories–a feat that several former head coaches could not accomplish. 
Meyer lost his job following a 2-11 start that featured several head-scratching incidents, most notably his behavior at an Ohio bar in the aftermath of a Jaguars' loss. A disaster on and off the field, his quick dismissal represented a massive admission of defeat by a Jacksonville franchise known for making personnel blunders. 
Plus, it's impossible to discuss the worst coaching hires of all time without mentioning another man who couldn't make the transition from college to the pros: Bobby Petrino. 
After transforming Louisville into a rock-solid program, he took over an Atlanta Falcons team that went into a tailspin due to Michael Vick's dogfighting scandal. Not only did Petrino win just three of the 13 games he coached, but he let players know of his in-season resignation via a four-sentence note left in their lockers. 
Petrino's infamous exit strategy certainly made him vilified in many circles. But it also says a lot that he totaled the same number of wins as a head coach who spent two-and-a-half seasons at the helm before he got canned: Hue Jackson. 
The overmatched ex-OC won 8.8% of his games during his forgettable time in Cleveland. With a 3-36-1 record, including an 0-16 campaign in 2017, Jackson undoubtedly ranks above Hackett for his ineptitude and lackluster leadership as head coach of the Browns.
Who could the Broncos target as their next head coach?
Unfortunately for the Broncos, they must spend a second straight offseason searching for someone to lead their team.
What makes the situation even more challenging is the fact they're financially committed to a declining quarterback for at least a few seasons. 
Thanks to signing Wilson to a lucrative extension without ever seeing him play a snap, Denver can't move on from the aging signal-caller until 2026. The former Seahawks star has a $107 million dead-cap hit in 2023, an $85 million hit in 2024, and a $49.6 million hit in 2025, which essentially means he'll be a Bronco for at least two more years.  
Will Wilson's shaky campaign convince candidates his best days are definitely behind him? If so, that could make Denver's search more difficult. 
Still, the opportunity to become an NFL head coach only comes around so often. And with plenty of less-proven commodities in search of promotions, there are a few names to keep in mind as the Broncos look for a permanent solution. 
The New England Patriots' Jerod Mayo could be a potential fit, especially since he interviewed for the position a year ago. However, it remains to be seen if he'll make the leap to NFL head coach despite never being a defensive coordinator. 
If the Broncos want to go with an offensive-minded coach again, Philadelphia's Shane Steichen could be a viable option. The 37-year-old offensive coordinator has helped unleash the full Jalen Hurts experience, and he should be highly sought after whenever the Eagles' season ends. 
Then again, will Steichen look at what happened to Hackett and have reservations about leaving a well-run organization for a franchise that can't seem to get it right in the post-Peyton Manning era?