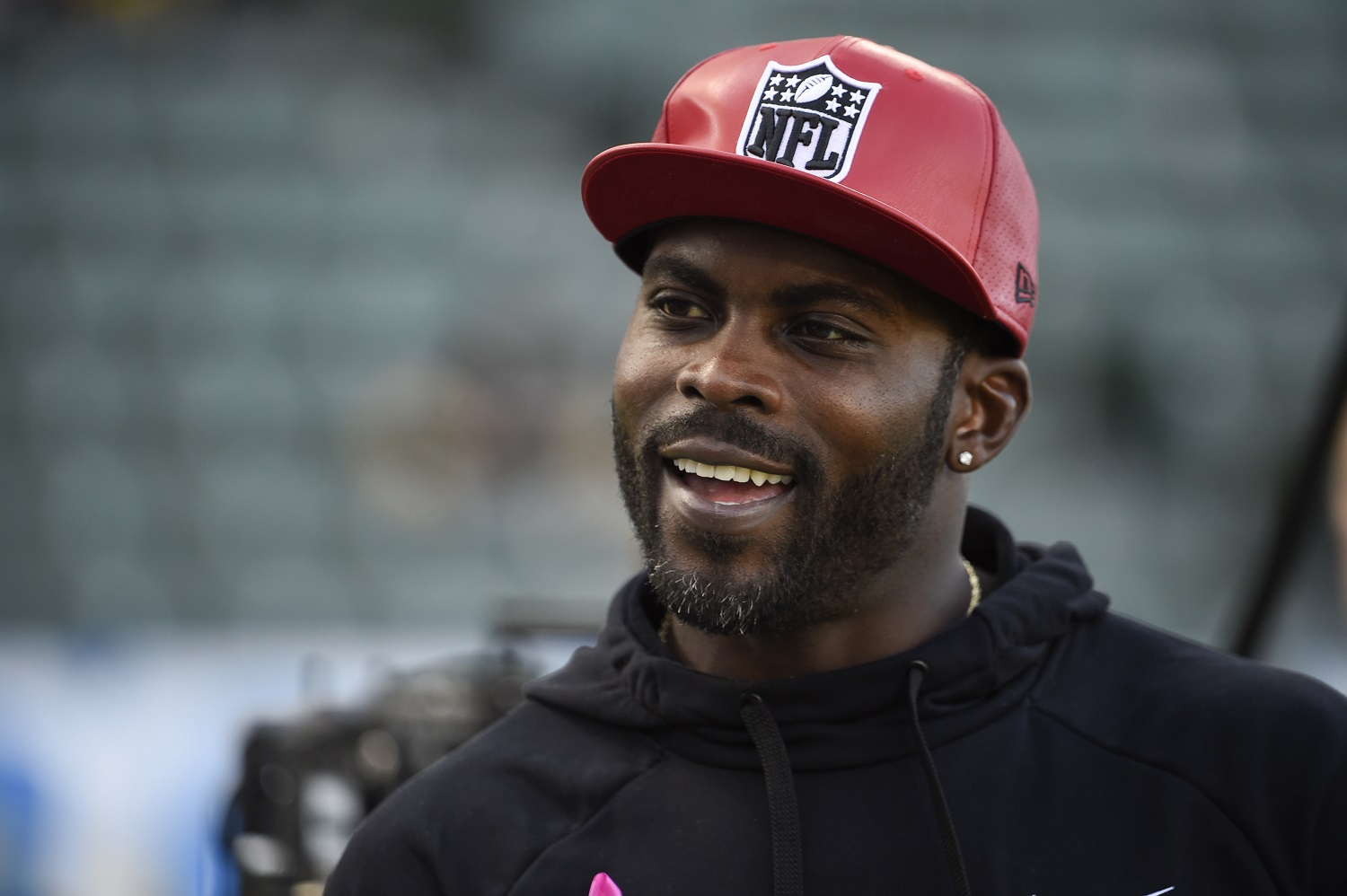 The Rise, Fall, and Rebirth of Michael Vick
A look back on the life and career of former NFL star Michael Vick, who once spent 18 months in prison on dogfighting conspiracy charges.
In the early-to-mid 2000s, Michael Vick was on top of the world as the face of the NFL. Drafted by the Atlanta Falcons with the top overall pick in 2001 following a stellar two-year run at Virginia Tech, Vick became an immediate star. Despite not having the most accurate arm in the league, the versatile quarterback used his legs like no other QB before him, setting numerous rushing records. It was impossible to watch an NFL game that didn't feature a commercial with him in it. He became the highest-paid player in the league at one point, which helped him start a foundation for at-risk youth. He seemingly had it all.
But then everything came crashing down for Michael Vick in 2007 when it was discovered that he'd become involved in a vicious dogfighting ring, which cost him 548 days in federal prison. Any positive image he'd built was gone and the fortune he'd built disappeared as well. But following his release, he set out on a new journey, one that not only involved the resurrection of his playing career but one that saw him become an unlikely activist for animal rights. He knows that he'll never be truly forgiven by everyone for the things he's done but Michael Vick has simply been trying to atone for his sins and become a better man.
On his 40th birthday, here's a look at the rise, fall, and rebirth of Michael Vick.
The rise of Michael Vick
As a redshirt freshman at Virginia Tech, it didn't take long for Michael Vick to make a name for himself. He led the NCAA in passing efficiency (180.4), setting a freshman record, leading the Hokies to an undefeated regular season and a berth in the national title game, where they lost to Florida State. He finished third in the Heisman Trophy vote, becoming the first freshman to place that high since Herschel Walker did so in 1980. Following another solid year in his sophomore season, Vick decided it was time to jump to the NFL.
The Atlanta Falcons traded up to take Michael Vick with the first pick in the 2001 NFL draft. He began his career as a backup to Chris Chandler but became the full-time starter in 2002, promptly leading the Falcons to the postseason for the first time since their Super Bowl appearance in 1998. That same season, he also set the single-game record for rushing yards by a quarterback with 173 against the Minnesota Vikings, a record since broken by Colin Kaepernick.
A broken rib sidelined him for the majority of the 2003 season but he came back strong in 2004 and led Atlanta to the NFC Championship Game, which earned him a 10-year/$130 million contract with $37 million guaranteed, at the time the largest guarantee in history. He was selected to his third Pro Bowl following the 2005 season and in 2006, Vick became the first quarterback in history to rush for more than 1,000 yards, finishing the season with 1,039 yards on the ground to add to his 2,474 yards in the air.
That same year, he started the Vick Foundation, a nonprofit designed to support and create after-school programs for at-risk youth in the Atlanta area. However, the same week he was scheduled to receive an award at a congressional breakfast for his charitable work, for which he failed to show up, Michael Vick's life turned upside down.
He spent 548 days in prison for his role in a dogfighting ring
On April 25, 2007, evidence of a dogfighting ring was discovered at a Virginia property owned by Michael Vick. Close to 70 dogs suffering from the effects of the illegal operation, the majority being pit bulls, were found that day. A full investigation ensued and it became evident that the Falcons quarterback was highly involved. In July 2007, Vick and three others were indicted on federal felony charges, adding to the charges already filed by the state of Virginia. Michael Vick was accused of financing the dogfighting ring known as "Bad Newz Kennels" and it was discovered that the operation was bigger than initially thought, spanning numerous states.
In August 2007, Michael Vick agreed to a plea bargain on the federal charges. He admitted to financing the dogfighting ring, being present at many of the fights, and that he'd personally helped in slaughtering up to eight dogs, either by hanging them or drowning them. Following his admission, he was dropped by his major sponsors and the NFL discontinued the sale of his jersey, also suspending him without pay. Vick spent 548 days behind bars for his crimes and filed for bankruptcy in 2008. He was given a suspended sentence by the state of Virginia and released from prison on July 20, 2009.
The rebirth of Michael Vick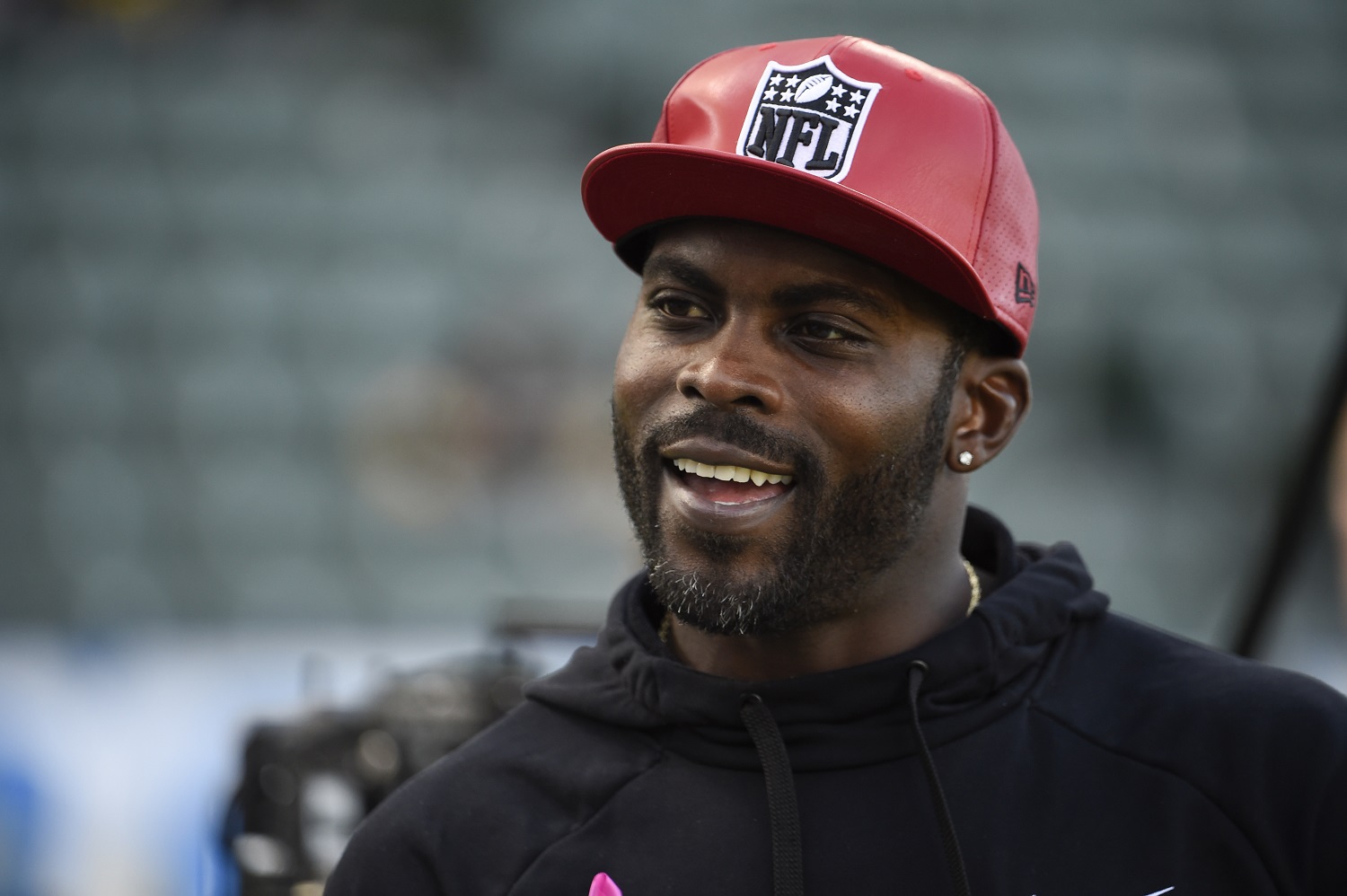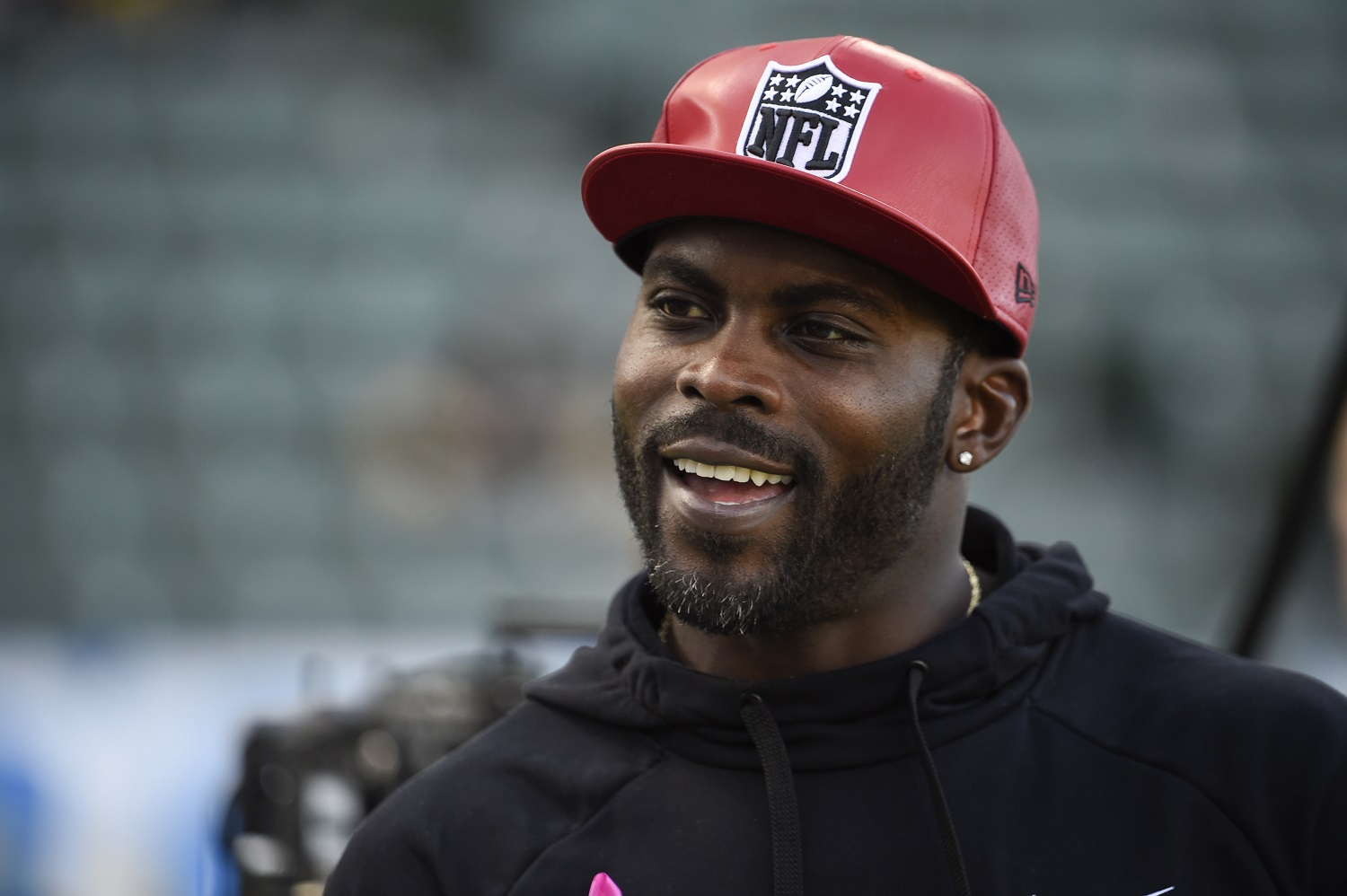 Less than a month after being released from prison, Michael Vick signed a one-year contract with the Philadelphia Eagles to be Donovan McNabb's backup. He played sparingly but performed well when he did get the chance to play. In 2010, McNabb was traded to the Washington Redskins and Vick, back on a second-year team option, became the backup to Kevin Kolb. But when Kolb went down early in the year with a concussion, Vick was named the starter and thrived.
He had one of the best overall years of his career in 2010. A much better passer in the pocket than he'd ever been, Vick set career highs in passing yards, completion percentage, and touchdowns and was named NFL Comeback Player of the Year. He was rewarded with a fourth Pro Bowl appearance and a six-year/$100 million contract, making him the first player in history to sign two different deals of $100 million or more. He played three more seasons with the Eagles and a year each with the New York Jets and Pittsburgh Steelers. After not finding a team in 2016, Michael Vick officially announced his retirement on June 12, 2017.
But his NFL resurrection hasn't been the best thing Vick has done since being released from prison. In the decade-plus since his release, he's actually become an animal rights activist, even lobbying on Capitol Hill on certain issues. He knows that what he did to those defenseless animals was cruel and he understands those who can't and will likely never forgive him for what he's done. He recognizes he was part of a big problem and now works with numerous organizations in an attempt to atone for his own actions while preventing others from doing the same, as he once told the Pittsburgh Post-Gazette.
"I just try to make it right after going through what I went through, after what transpired. The best thing to do was make amends for what I did. I can't take it back. The only thing I can do is influence the masses of kids from going down the same road I went down. That's why I work with the Humane Society and affecting a lot of kids' lives and saving a lot of animals."We've had a lot of progress. We've been able to change some laws and do some great things that I'm very proud of. I never thought I'd be doing that."

Michael Vick
Not everybody is buying into Vick's stance against animal cruelty. Some believe it's just a publicity stunt to make himself look better to the general public. When he was named as an honorary captain at this year's Pro Bowl, thousands upon thousands signed a petition to have him removed. The same thing happened when Fox hired him as an analyst in 2017.
But he remains adamant that he has changed, saying he doesn't do the things he does to please anyone except those that he can help, a group that includes Michael Vick himself.