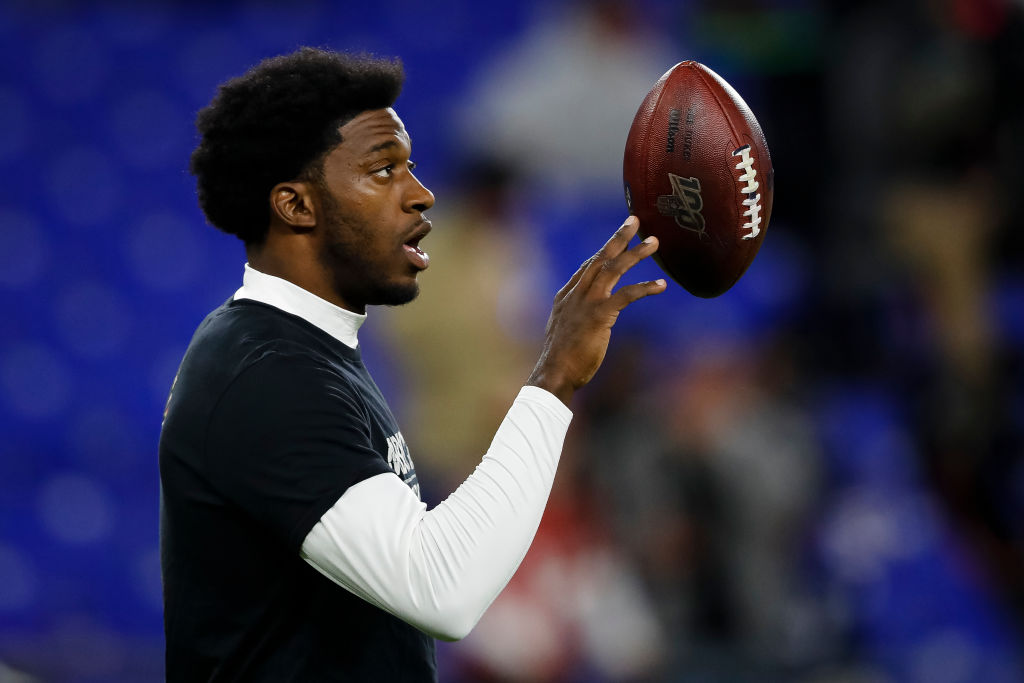 The Rise and Fall of Former Heisman Trophy Winner and NFL Rookie of the Year Robert Griffin III
A look at the career of former Heisman Trophy winner and NFL quarterback Robert Griffin III.
In 2012, Robert Griffin III seemed destined for greatness. He won NFL Offensive Rookie of the Year, setting numerous records, led the Washington Redskins to their first NFC East title in more than a decade, and seemed to be featured in just about every other commercial during NFL broadcasts. And yet here it is eight years later and RG3 has become just another "what happened to" story, a common tale in sports. So let's take a quick look at what actually did happen to Robert Griffin III.
Robert Griffin III turned Baylor football around on his way to a Heisman Trophy
Upon graduation from high school in 2008, Robert Griffin III originally signed to play college football at Houston. However, once head coach Art Briles bolted for Baylor, Griffin followed and went on to have a great career for the Bears. He started 11 of 12 games as a true freshman, earning Big 12 Offensive Freshman of the Year, throwing for 2,091 yards and 15 touchdowns with just three interceptions. He also ran for an additional 843 yards and 13 TDs. Unfortunately, he didn't get much of a chance to follow it up the next season, tearing his ACL in the third game of the 2009 season.
But he came back strong in 2010, throwing for 3,501 yards and 22 touchdowns while running for 635 yards and eight scores. In 2011, his final season at Baylor, Griffin was spectacular. He led the Bears to a 10-3 record, the team's first 10-win season since 1980, throwing for 4,293 yards and 37 touchdowns and rushing for 699 yards and 10 TDs on his way to the Heisman Trophy. Due to redshirting his sophomore season following the ACL tear, RG3 had one year of eligibility remaining but chose to enter the NFL draft as he was expected to be a very high pick.
Robert Griffin III had a monster rookie season with the Washington Redskins
When the 2012 NFL draft rolled around, it was widely known that the Indianapolis Colts were going to select Andrew Luck with the number one overall pick, which they did. The Washington Redskins really liked Robert Griffin III but were sitting in the sixth position. The Rams were picking second but were already set at quarterback with Sam Bradford, whom they had drafted in 2010.
So they chose to deal the pick and the Redskins gave away a ton to get it, giving the Rams their first and second-round picks in 2012 and first-round picks in 2013 and 2014. Yeah, it was a lot. But they got their man, taking Robert Griffin III with the number two overall pick. But then they also oddly took Michigan State quarterback Kirk Cousins in the fourth round.
Nevertheless, Griffin was the starter for the 'Skins when the 2012 season began and he was breathtaking in his debut, completing 19 of 26 passes for 320 yards and two touchdowns, adding on 42 rushing yards in a win over the New Orleans Saints. Later in the season, he became the youngest quarterback in NFL history to have a perfect 158.3 passer rating in a game, throwing for 200 yards and four touchdowns and rushing for 84 yards in a must-win battle with the Philadelphia Eagles. However, in Week 14, he suffered a knee sprain against the Baltimore Ravens, which would ultimately affect the rest of his career.
The injuries start to pile up
Following the knee sprain against Baltimore, Robert Griffin III missed the following week but came back and closed out the season, leading the Redskins to their first NFC East title since 1999. He was 9-6 as a starter and set numerous NFL rookie records, including passer rating (102.4) and touchdown-to-interception ratio (4:1). He finished the season with 3,200 yards and 20 touchdowns with just five picks and added 815 yards and seven scores on the ground. Unfortunately, he re-injured his knee in the Redskins' loss to the Seattle Seahawks in the postseason and underwent surgery soon after.
He came back in time to start the 2013 regular season but it was clear that he was not the same player. He started the first 13 games of the season for Washington and showed some flashes of the brilliance fans had witnessed the season before but the team was just 3-10 with Griffin under center. To avoid further injury, he was benched for the final three games of the season and Kirk Cousins took over.
In 2014, Griffin dislocated his ankle in the second game of the season. After missing a few weeks, he returned to the team but was later benched and finished the season 2-5 as a starter. In 2015, a freak accident in practice left him concussed and Kirk Cousins was named as the starting quarterback for the season. Griffin never made it back to the roster and was released in March 2016.
RG3 has won two fewer games in the past seven years than he won in his first season in the NFL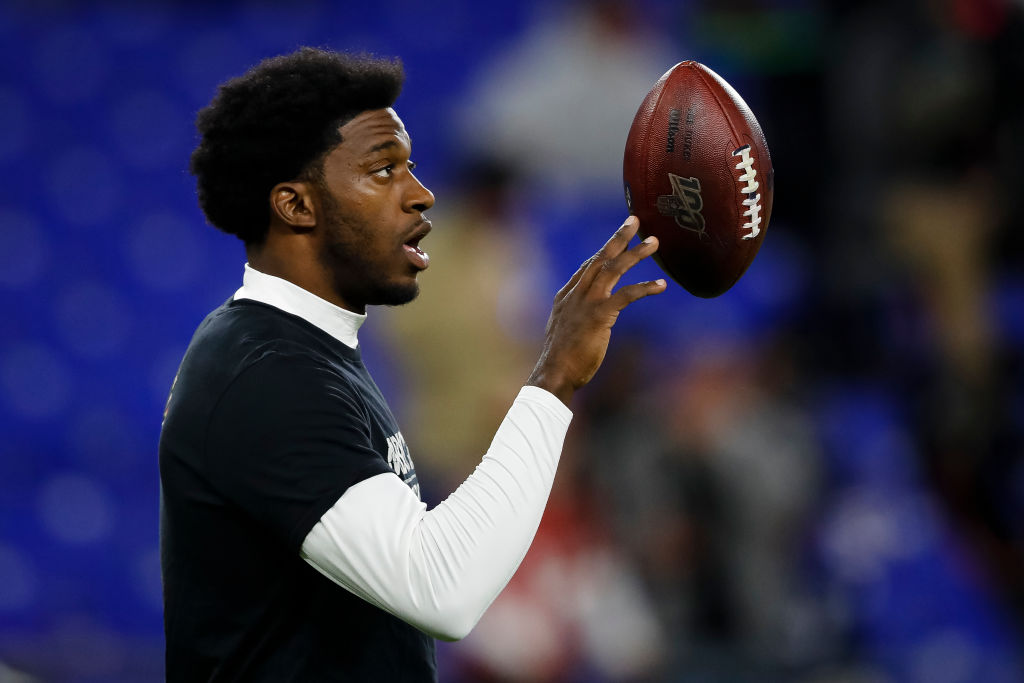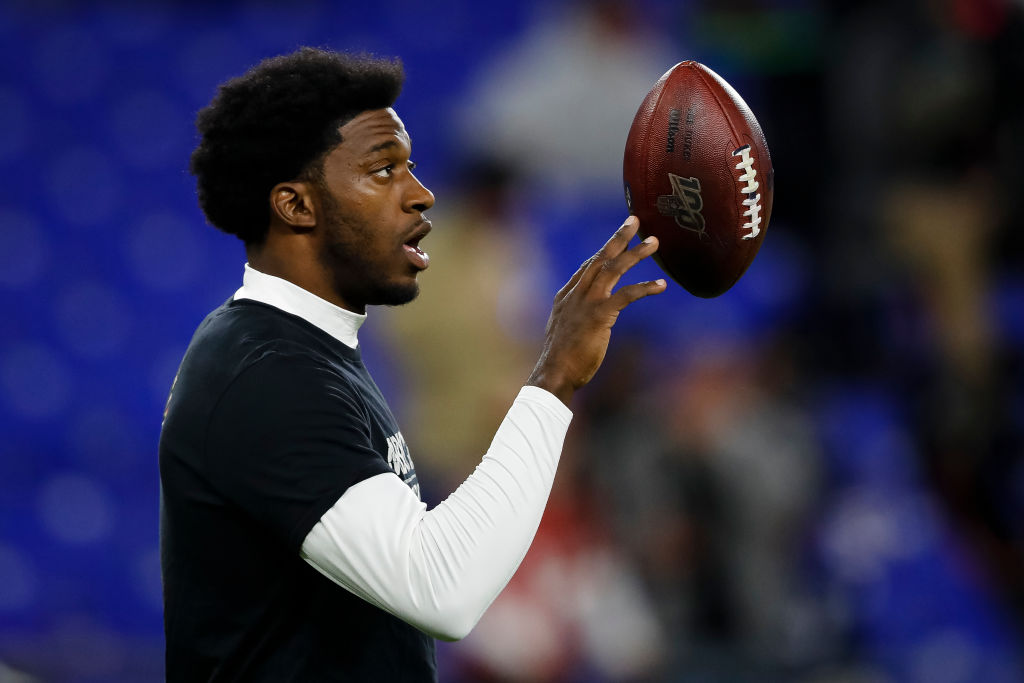 Following his release from Washington, Robert Griffin III signed a two-year deal with the Cleveland Browns with the hope of reviving his career. It didn't work. In the season opener, RG3 suffered a shoulder injury that sidelined him for the majority of the season. He played in five games that season, going 1-4, and passed for just 886 yards. He was released in 2017 and wasn't picked up by anyone that year.
In 2018, the Baltimore Ravens brought him in as a backup to Joe Flacco and Lamar Jackson. Flacco eventually left for Denver as Jackson became a superstar and an MVP, something that at one time seemed would be a reality for Griffin. RG3 remains Jackson's backup in Baltimore and it's not likely that he'll ever be anything more than a second-stringer moving forward. It's not that he still doesn't have talent. It's just that he ran into a bit of bad luck. His attitude in his early years didn't help matters either as numerous past teammates have come out and discussed his poor demeanor and lack of leadership skills.
In that amazing rookie season in 2012, Robert Griffin III won nine games as a starter. In the years since, he's won seven. That's quite the fall. But hey, at least he's got a front-row seat to the Lamar Jackson show.
*All stats courtesy of Sports-Reference