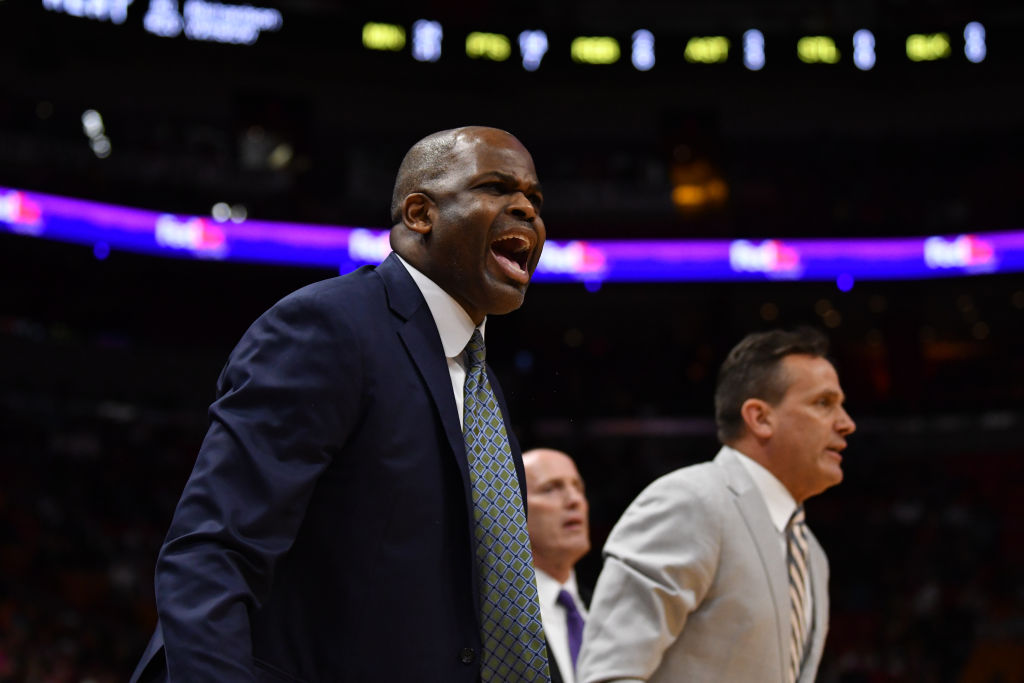 NBA: These 5 Active Coaches Have the Most Career Wins
Winning in the NBA isn't easy, even with a loaded roster. Keep that in mind as we look at the five active coaches with the most career wins.
Coaching in the NBA is one of the hardest jobs in professional sports. Having to deal with multi-million dollar superstars during at least 82 games can be taxing on anyone looking to make a name for themselves in the league. However, there have been a number of successful NBA coaches who have not only cut down banners but revolutionized the sport as a whole. Winning in the league isn't easy, as a team's skill level on paper doesn't guarantee wins on the court. Keep that in mind as we look at the five active coaches with the most career wins in the NBA.

5. Nate McMillan — 610 wins
McMillan is a very respected coach around league circles and has also been on the coaching staff for Team USA. He has been the head coach in Seattle, Portland, and Indiana, winning 50 games in three of his 15 seasons (with a potential fourth this year). The Pacers are one of the top teams in the East, and even without star Victor Oladipo, they should be a tough team to beat in the playoffs.
4. Mike D'Antoni — 615 wins
Starting his head coaching career in Phoenix, D'Antoni used Steve Nash and his excellent set of offensive skill players to bring an exciting style of basketball to the Western conference. If not for Robert Horry's hard hip check of Nash during a playoff series, D'Antoni might have an NBA championship to his name. As it is, he is among the active coaches with the most career wins.

After leaving Phoenix he made stops in New York and Los Angeles (Lakers) but didn't really change the arc of his career until he got to Houston. Teaming up with James Harden and Chris Paul, the Rockets have been one of the best teams in the West during D'Antoni's run. They were a Chris Paul injury away from dethroning the Warriors in 2018. With Harden having another MVP season, the Rockets are again a potential threat to the Warriors dynasty.
3. Rick Carlisle — 616 wins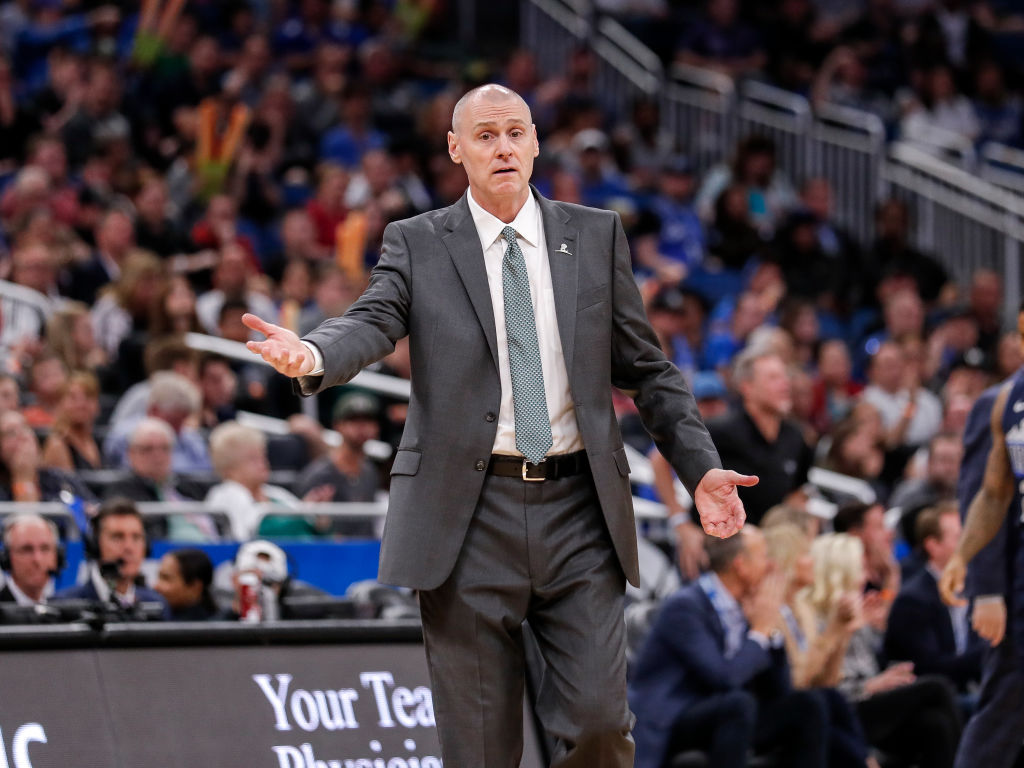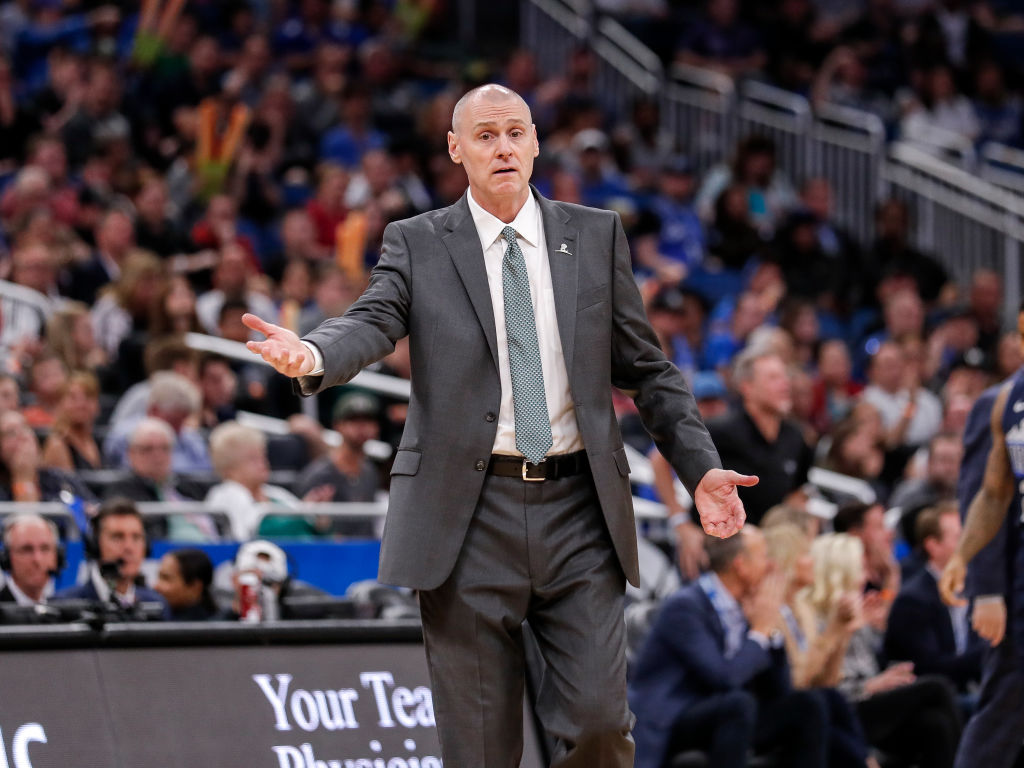 Is Rick Carlisle one of the most underrated coaches in the league? Carving out an excellent coaching career with an NBA championship in 2010-11, he could be considered a borderline hall-of-fame coach. During his coaching career, he has coached his teams to 50 wins on seven occasions. Although the Mavericks have struggled this season, promising rookie Luka Doncic, and the acquisition of Kristaps Porzingis could make them a sneaky playoff team next season.
2. Doc Rivers — 884 wins
The jump from three to two is a huge one, as Doc Rivers was not only a good NBA player but has transformed into one of the best coaches in the league. Celtics GM Danny Ainge acquired Ray Allen and Kevin Garnett in 2007, forming a Big Three along with Paul Pierce that would dominate the league while winning an NBA championship. Since then, Rivers has led the Clippers to the playoffs four times in six seasons, and he should get his fifth postseason berth in L.A. this year as the Clippers fight for a spot in the West.
1. Gregg Popovich — 1,234 wins
The gold standard for NBA coaching, Gregg Popovich is arguably the greatest coach in NBA history. That might be up for debate, but we know he is the active NBA coach with the most career wins.

During his time as head coach of the San Antonio Spurs, Popovich has led the team to five NBA championships and coached two of the greatest players to step onto an NBA court in David Robinson and Tim Duncan.

The Spurs won 50 or more games in 18 straight seasons (last year they finished with only 47), and have their sights set on another run at an NBA championship in 2019. Popovich is also the leader of Team USA, taking over for Coach K, and could lead them to a gold medal in the 2020 summer games.
Who do you think will crack the top 5?
Now that we have seen which active coaches have the most career wins, who do you think will be the next to reach the top-5? Erik Spoelstra is next on the list, and if Miami can make a few moves this offseason he could reach 600 wins in a season or two.