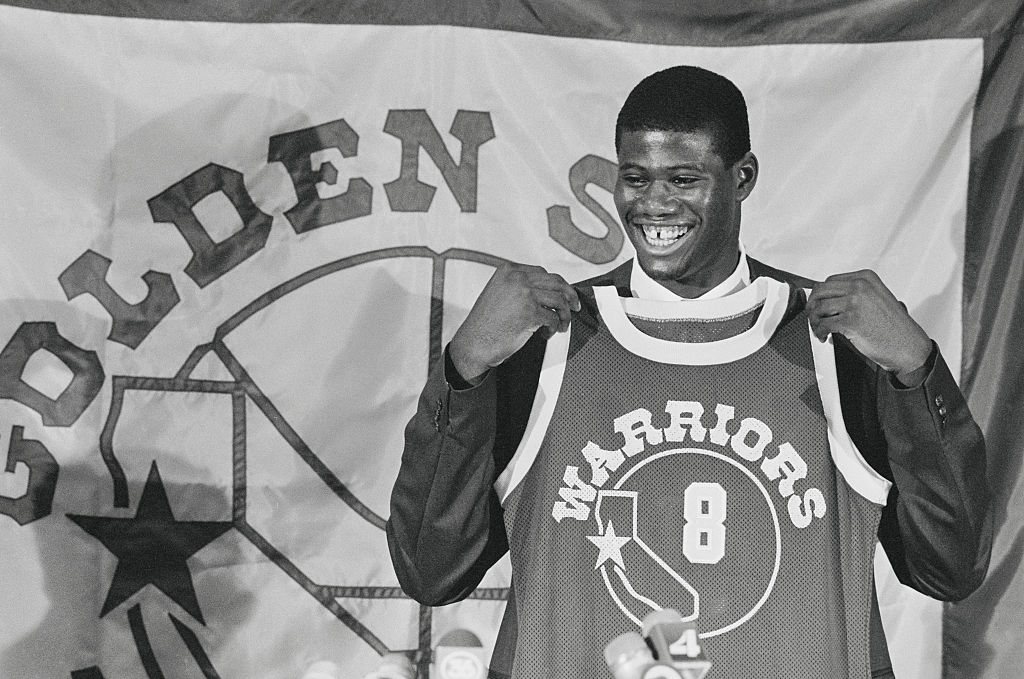 NBA Bust Chris Washburn Fell so Far He Couldn't Even Start for His Prison Team
Former Golden State Warriors player and NBA bust Chris Washburn fell so far he couldn't even start for his prison team.
As a 6-foot-11 center at North Carolina State, Chris Washburn caught the eyes of many NBA scouts back in the mid-1980s. Washburn was an up-and-comer who could score, rebound, and play defense. He was selected by the Golden State Warriors with the third overall pick in the 1986 NBA draft behind Brad Daugherty (Cleveland Cavaliers) and Len Bias (Boston Celtics). Washburn played just 72 games in his disastrous NBA career and his life got worse from there.
The 1986 NBA draft
There was a lot of hype entering the 1986 NBA draft with names like Brad Daugherty, Len Bias, Chuck Person, and Kenny Walker ready to set foot into their professional basketball careers. The stage was set for a new wave of talented, young players.
Daugherty went first to the Cleveland Cavaliers and enjoyed an eight-year career, averaging 19 points per game. Bias was selected by the Boston Celtics, but tragically died over an overdose days after the draft and never played a game in the NBA. The Golden State Warriors then took Washburn, which may have been their biggest draft bust of all time.
Washburn was too much of an athletic freak to pass up, but he quickly soured on the Warriors. "We had to take him," then-Warriors coach George Karl told Sports Illustrated. "But sometimes I wonder if we drafted the kind of player who will always break your heart. He did great for three weeks in camp. Then it was like somebody got in his head and told him he didn't have to work anymore."
Chris Washburn failed multiple drug tests and was banned by the NBA
Chris Washburn, who had begun experimenting with drugs at N.C. State, was close friends with Len Bias, who died of a cocaine overdose two days after being selected by the Boston Celtics and taken one spot ahead of Washburn. By 1989, Washburn had failed three drug tests and was banned from the NBA. In his brief stint with the Warriors, he averaged 3.1 points and 2.4 rebounds for his career.
Drugs consumed Washburn thereafter. He was in and out of rehab on 14 different occasions. There were many rock bottoms in Chris Washburn's life, one of them coming in 1993 when he asked his mother for money to buy drugs. Savannah Washburn refused. And she told her son to write her name, address, and phone on a piece of paper and put it in his wallet. "That way, when they found my body, they d know where to send it," Washburn said in 2012.
Washburn became broke. He panhandled only to get money for drugs. He ate food out of trash cans. He was a far cry from one of the top high school basketball kids in the country. "I had the money but the only person I was paying was my crack dealer and I was making him rich," Washburn once said. "I ate out of trash cans. I panhandled. I went into stores and I boosted. I lived that way for about two years."
Washburn's lowest of low points
Chris Washburn was homeless. He was broke and he spent time in prison for drug-related offenses. He ate out of garbage cans after throwing millions of dollars away on drugs, and those still weren't even his lowest points in life.
"My lowest came when I was in prison," he said during a podcast in 2016. "They asked me to play on the prison basketball team. I left the NBA where the hardwood floors are polished. I could look up in the stands and see thousands of people looking good. Now, I'm on a prison bench. The guy beside me has on army boots. Another guy has flip flops taped to his feet. We're playing on concrete. I also have six cheerleaders that are men. I wasn't even starting in the damn penitentiary. I was coming off the bench."
During the podcast in 2016, Washburn said he has been clean for 14 years. His son Julian made his NBA debut with the Memphis Grizzlies in 2019. Chris Washburn is just hoping his son doesn't go down the same path he did.
"I kind of lost focus," he said on the podcast. "When you're in the NBA, you can't lose focus. I started to enjoy the party life more than the practice life. Sad to say my stint was very short. That was the part where I lost the edge to compete again when I got to the NBA."